ATTENTION ALL DANCERS!!!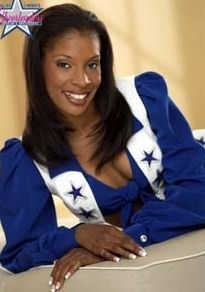 Former, Back-up dancer to James Brown, Earth, Wind & Fire, Ludacris, Jessica Simpson, My, Wayne Newton, Bobby Rush, Chicago Bulls Luvabull, Dallas Cowboys Cheerleader, Dallas Mavericks Dancer and more Miss Maya Hayes-Owner/Artistic Director is giving the opportunities of a Life Time to her own Performance Team The StarFire Heat Dancers of Texas Don't miss the Flames to the Stars!!!!
Train in Pom, Hip-Hop, Jazz! Perform! Be on TV, Radio, Community and Charity events, NBA Games, Pro Soccer Games, Dance Conventions, Competitions, Art Shows, Photo Shoots, Fashion Shows, and Much much more!
We are seeking energetic, talented and hardworking aspiring Pro dancers in the NFL, NBA, AFL and more to join the only dance team in Texas that trains & develops dancer from all backgrounds and genres to accomplish their dreams and hopes of becoming a pro cheerleader! My company StarFire Productions, LLC has dedicated it's 25 years of experience to educating and training dancers in many dance genres from around the world. This season, our Texas teams will have the chance of a lifetime to perform actual pro NBA, AFL, and Soccer games this 2009-2010 Performance Season! If you or someone you know would like to join our top notch junior dance team ages 7-15 years and senior dance team ages 16-35 years all interested ladies should send us your picture & resume to starfireproduction@gmail.com and reserve your space in our prep classes. We will have a interest meeting on Wednesday September 2, 2009 at our Premier studio location at 1609 West Hebron Parkway Suite #112 Carrollton, Texas! We are in the shopping center across from the Waffle House off Hwy 121.
Q&A
Q: What is involved?
A: 2-3 nights of rehearsals each week
A: Uniform fittings and Photo Shoot
A: Training in Jazz, Hip-Hop, Funk, Pom & SWAC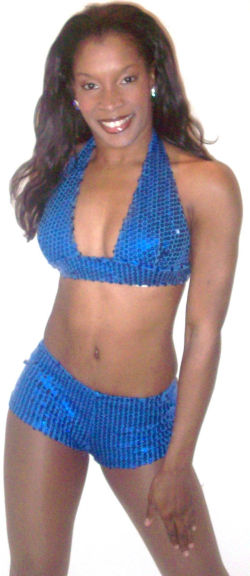 Q: What do I Bring?
A: Be prepared to dance
A: Bottled water
A: A 45sec-1min prepared dance in any style you choose (optional)
Q: When and where is the 1st performance?
A: October 31, 2009 – San Antonio Spurs NBA Team
Q: What is expected to be on the team?
A: At least 7- 35 years of age for junior & senior dance teams
A: A full team packet will given to you upon arrival
A: Under the age of 18 years Parental Consent (there are fees involved)
We are going to have an AWESOME Season! Glamour and Bling! JOIN NOW to experience the Spotlight StarFire Style!
More info will be given at Interest Meeting on Wednesday September 2, 2009 at 7:00pm. BE There!!
StarFire Productions, LLC
1609 West Hebron Parkway
Suite #112
Carrollton, Texas 75010
starfiredance.com
Email: starfireproduction@gmail.com
Phone: 214-872-0756