It appears that when Survivor returns this fall, the cast will include its fist professional cheerleader. If you're someone who likes to show fresh, then stop reading now. Otherwise scroll on down.
.
.
.
.
.
.
.
.
.
.
.
.
.
.
.
.
.
.
.
.
.
.
.
.
.
.
.
.
.
.
.
Multiple Survivor fan sites are reporting that former Miami Dolphins Cheerleader Brenda Lowe is a cast member for season 21.
Brenda's bio from her company's website:
Brenda Lowe founded Paddleboard Miami in the summer of 2009. Before this, she was exploring the world of modeling and entertainment. She has obtained her bachelor's degree in Broadcast Journalism from Florida International University. Brenda has reached a wide audience of people by winning local beauty pageants as well as a national beauty pageant on television. She was also a Miami Dolphins Cheerleader for two years. After this, she became a television model for a national Hispanic game show. During this time she would spend a lot of time in the ocean or simply outdoors. It was after the show ended where she realized the real fun for her was out in the water- discovering animals and finding great paddleboarding spots. These days, she spends her time with her friends of the ocean and her paddleboard clients.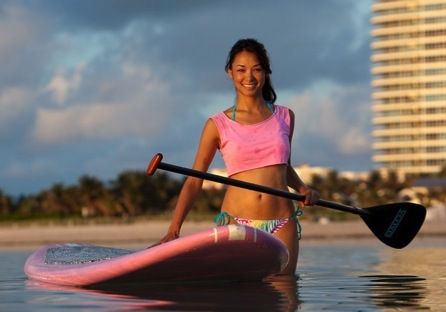 Survivor: Nicaragua premieres Wednesday, September 15th on CBS.