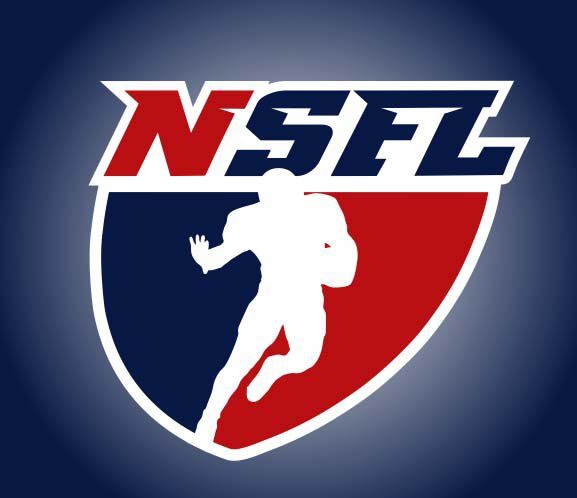 Late last year, football fans were given some exciting news; spring football was coming in the form of a pure developmental league known as the NSFL. The league had goals to kick off in the spring of 2013, however, newer franchises joining the league and sponsorship benchmarks required extra time. From a business standpoint, the league decided to postpone the inaugural season to the spring of 2014.
The league is utilizing 2013 as their official campaign season.
The NSFL will be hosting National Cheerleading Auditions the week of August 11-18 in 14 US cities to include: Providence RI, Boston MA, Virginia Beach VA, St Petersburg/Tampa FL, Louisville KY, Atlanta GA, Houston TX, San Antonio TX, Phoenix AZ, Las Vegas NV, San Jose CA, Los Angeles CA and Portland OR.
The NSFL is a developmental league. From players to staff and all the way to their cheerleaders.
The league's goal is to promote players to the next level of football. The next level can be either the CFL or the NFL. Our goal as Cheer/Dance Directors is to get our girls promoted as well.
Currently, the NSFL is looking for Cheer/Dance Directors to fill each market!
PLEASE SEND YOUR RESUME to mlove@defendersfootball.com
NSFL CHEER/DANCE DIRECTORS REQUIREMENTS
-Fast paced and willing
-21 years or older with High School Diploma or GED
-MUST be COMMITTED
-Must be a talented and experienced with either collegiate or professional dance experience AND capable of independently leading exciting, challenging dance classes (warm-ups, across-the-floor work and routines to perform).
– Must love teaching dance and sharing your passion.
– Must be a mature, responsible and a fun-loving individual.
– Must love being a positive role-model.
-Must be ready to help make our inaugural season a great experience for everybody, including yourself!
-Able to accept supervision and guidance from the National Dance Director as well as organize and oversee all activities and manage dancers.
-Ability to establish and maintain effective and productive working relationships and customer service within a diverse and multicultural environment.
Time Commitments:
-Practices during the season are 2 days per week for 2 hours each
-Games are held March-June
-Campaign for the season starts now and Rehearsals for the season start in January
***MUST BE AVAILABLE FOR PUBLIC APPEARANCES 2-3 times per month 1-3 Hours per event
NSFL DANCE DIRECTOR RESPONSIBILITIES
• Responsible for the creation of all choreography (assemble, analyze and compose dance sequences) for dance routines. To include Half-Time Show, Side Lines and Public Appearances.
• Responsible for the music to choreograph routines
• Responsible for the advertisement of auditions (Flyers, Emails, Social Media, Phone Calls and Word of Mouth).
• Responsible for lining up Audition Judges
• Responsible for finding a Sponsor for a Practice Studio (In Exchange for Advertisement)
• Able to effectively coordinate & manage all auditions, practices and performances with minimal direction.
• Able to hold weekly meetings and practices with the dance team in an efficient and orderly manner. (Has the power to call extra practices under the direction of the National Director.)
• Take attendance and notes for all meetings or practices and get them to your National Director weekly via email.
• Able to coordinate, manage and maintain a heavy calendar schedule.
• Able to organize and run monthly public appearances, charitable events and fundraising for the team under the direction of the National Dance Director
• Responsible for coordinating the performance attire of the Dancers with the direction and approval of the National Dance Director
• Must attend weekly Conference Call with National Dance Director (It is your responsibility to keep yourself in the loop and engage in group discussions)
• Must get approval by National Dance Director of all public appearances 2-3 weeks prior to the event. Requests shall be emailed to include Venue, Time, Date, Targeted Audience, Description of Appearance and whether this was a promotion or paid performance.
• Must coordinate all activities under the direction of the National Dance Director before executing them.
• Must prepare a weekly report of your team's activities by Sunday 5pm CST prior to the start of the next working week and email to the National Dance Director at mlove@defendersfootball.com