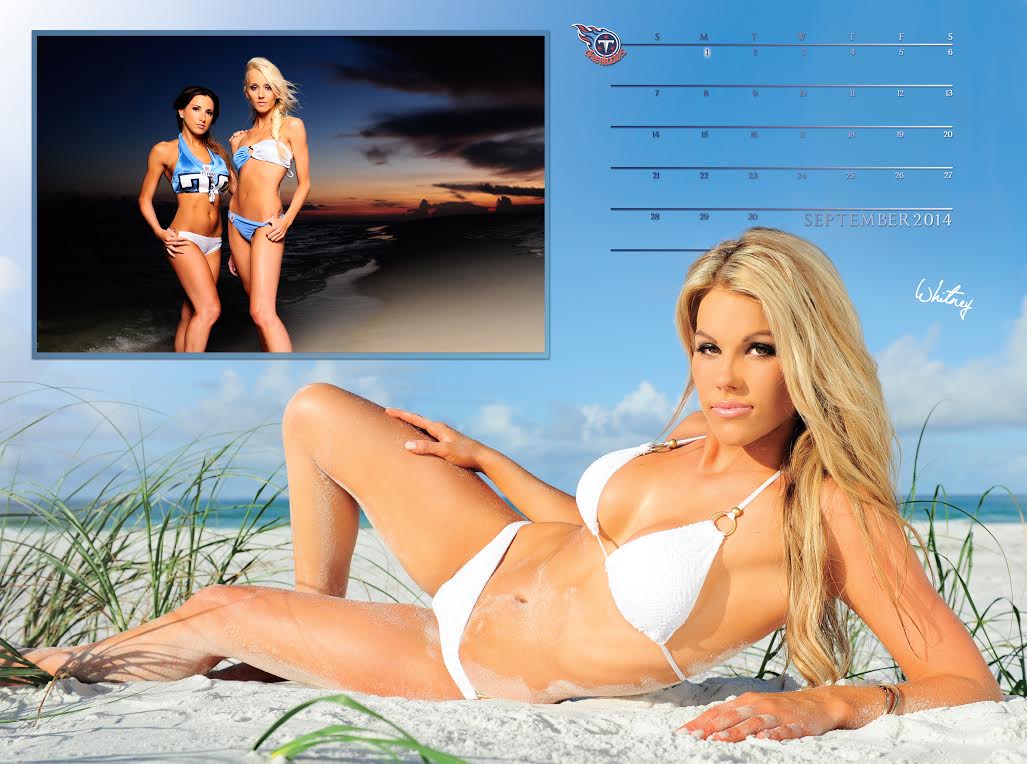 The Tennessee Titans Cheerleaders, in conjunction with Image Calendar, Inc., have released their 2014 swimsuit calendar app, joining only two other NFL teams to offer their cheerleader calendar in a digital format.
"This is a cutting edge product that works in conjunction with the calendar on your IPhone or IPod," said Titans Cheerleaders Director Stacie Kinder. "I am excited that our fans can take advantage of this latest technology to incorporate Titans cheerleaders onto their Apple devices all year long!"
The app offers 48 images, many of which are different from what is seen in the printed version. The digital calendar interfaces with the user's personal calendar, allowing all the data and appointments to transfer to the Titans Cheerleaders calendar.
The app is currently available for Apple devices in the ITunes store.