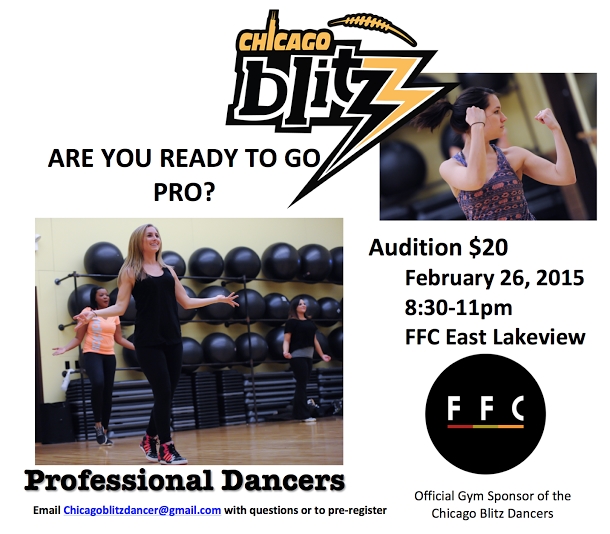 The Chicago Blitz, a proud member of the American Indoor Football League, is expanding its organization to include for the first time ever a professional dance team. Jenny Hinz, the Director of the Chicago Blitz Girlz informs us of their upcoming Auditions, and additional information is below:
Chicago, Are you Ready to Go Pro?
Chicago Blitz Girlz Auditions
February 26 8:30-11pm
*FFC Gym East Lakeview, 3657 N Pinegrove Ave, Chicago Il 60613.
Auditions are $20. Come camera ready as we will be filming the web series: Chicago Blitz Dancers, Making the Team! Email chicagoblitzdancers@gmail.com to register or receive additional information.
Registration Starts at 8:15pm
o Train and bus nearby, as well as pay to park
o Plan to come early so you can find the place.
o $20
What should I wear?
Hair and make-up camera ready! Wear something form fitting but comfortable. Belly shirts are not required. If you have black or yellow consider wearing the colors to support the Chicago Blitz!