This time of year, angels are really quite prominent. You might see some evidence of snow angels if there is just enough accumulation. Linus is quoting angels on "A Charlie Brown Christmas." Angels are earning wings in It's a Wonderful Life. And angels are in the songs all around us. Hark, you may hear the herald angels sing. There are angelic hosts proclaiming, and angels heard on high.
So who better to ask about the holidays than pro cheer's own angels, the Ice Angels! The Ice Angels are the amazing dancing, skating, and cheering squad that supports the Allen Americans hockey team north of Dallas. The Americans play in the Central Hockey League, and are fortunate to have a major league quality dance team under the supervision of former Dallas Mavericks Dancer captain/choreographer Stephanie Di Biase-Wheat.
You can see the latest Ice Angels latest Christmas-y photos and performances from this past weekend, courtesy of their photographer extraordinaire James Higgins, at their Facebook page (at this link).
So, UltimateCheerleaders is very pleased to learn about the holidays from some real angels! Here are the Ice Angels!:
Ice Angel: Brittney
Favorite holiday season song? "All I Want for Christmas is You" by Mariah Carey
Favorite holiday movie?: White Christmas
Most memorable time with Santa? My papa dresses up as Santa each year and goes to the junior high and other schools to visit the special needs classes, and I would go with him as his elf
Most memorable, bestest holiday gifts you ever received as a young girl? Barbie bike
Most memorable holiday performance? With my drill team, I danced in the Adolphus Children's Parade, and it comes on TV!
On a snow filled day, would you rather make snow angels and a snowman or stay inside and watch Ice Age by a warm fire? Both! Play outside, then sit by the fire
Favorite beverage on a cold day?: Hot chocolate with marshmallows
Elves know the best gift card for me is: Chick-Fil-A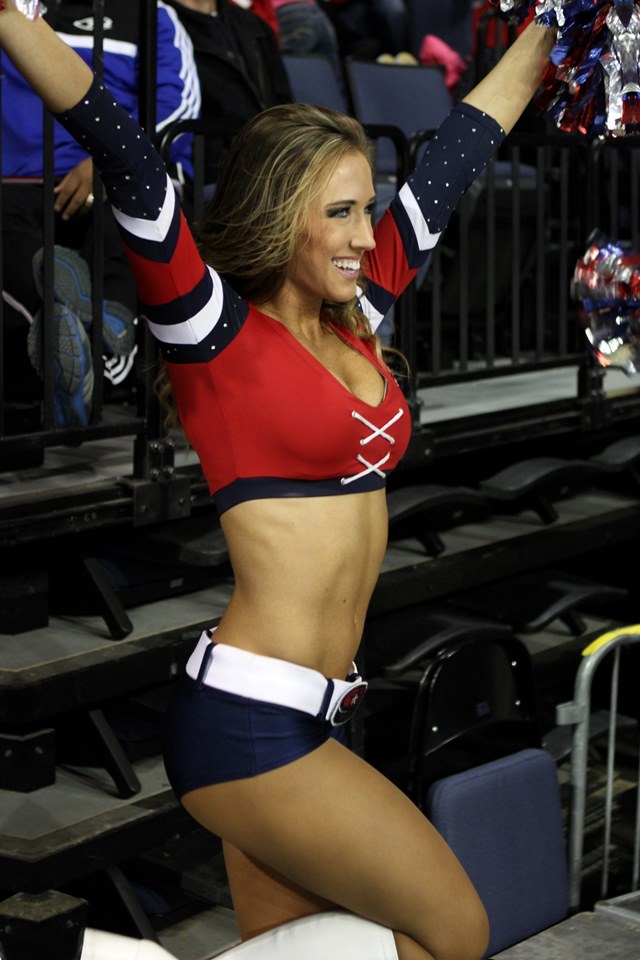 Ice Angel: Brooklyn
Favorite holiday season song? "Where are you Christmas?"
Favorite holiday movie?: Jim Carrey's The Grinch
Most memorable photo on Santa's lap? My daughter's first photo with Santa in my favorite
Most memorable, bestest holiday gifts you ever received as a young girl? My very own go-cart from "Santa" when I was 10
Most memorable holiday performance? I was Mary in every church play growing up
On a snow filled day, would you rather make snow angels and a snowman or stay inside and watch Ice Age by a warm fire? I would rather cuddle by the fire with hot cocoa and watch the snow fall out the window
Favorite beverage on a cold day?: Dark roast coffee with sweet cream creamer
Elves know the best gift card for me is: M.A.C.
And a great gift idea is also a donation to my favorite charity which is: American Cancer Society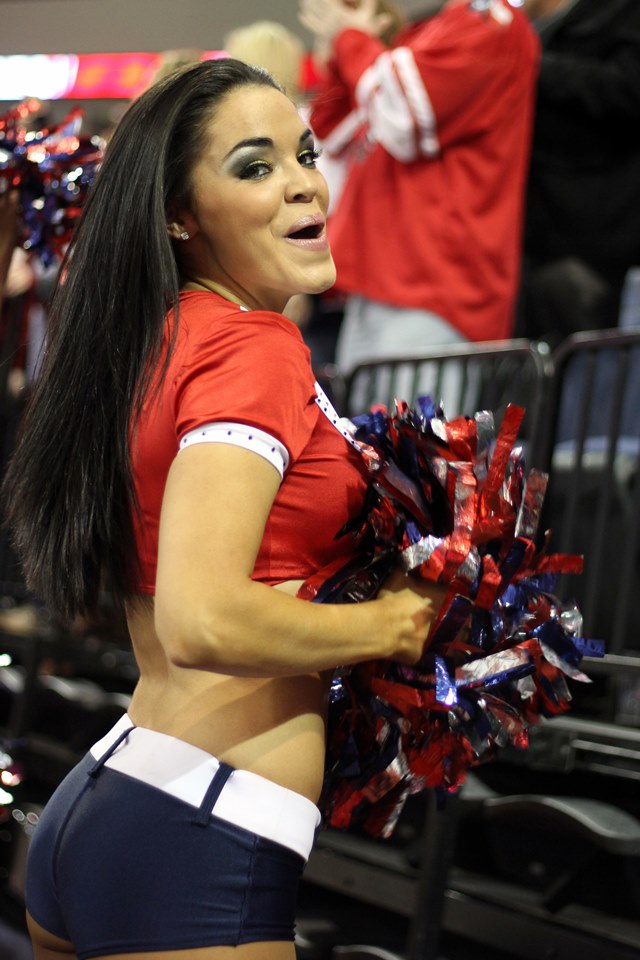 Ice Angel: Amy
Favorite holiday season song? "Little Drummer Boy"
Favorite holiday movie?: Elf
Most memorable photo on Santa's lap? My friend, brother, and I took a picture with Santa when we were in college
Most memorable, bestest holiday gifts you ever received as a young girl? American Girl doll
Most memorable holiday performance? I marched with my middle school band in parades
On a snow filled day, would you rather make snow angels and a snowman or stay inside and watch Ice Age by a warm fire? I like to make snowmen
Favorite beverage on a cold day?: Hot chocolate!
Elves know the best gift card for me is: Starbucks
And a great gift idea is also a donation to my favorite charity which is: Make a Wish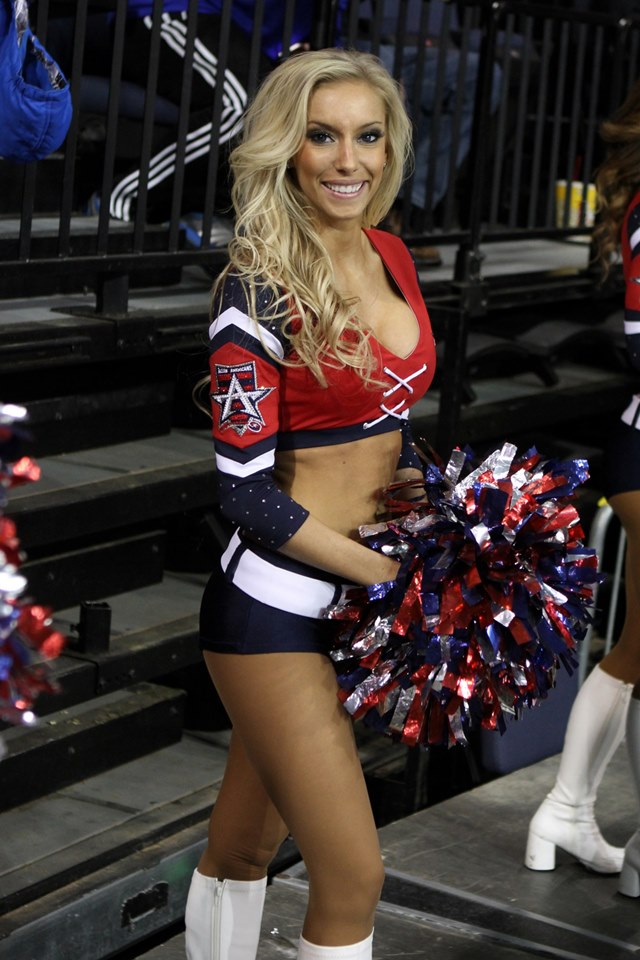 Ice Angel: Casey
Favorite holiday season song? Mariah Carey's "All I Want for Christmas"
Favorite holiday movie?: Holiday in Handcuffs
Most memorable photo on Santa's lap? Probably the photo of Santa and me with our thumbs up and tongues sticking out
Most memorable, bestest holiday gifts you ever received as a young girl? I would have to say when I was five or six, I received a Barbie car
Most memorable performance in a holiday show? Last year's Christmas performance for Ice Angels; We danced to Justin Bieber with our Santa suits
On a snow filled day, would you rather make snow angels and a snowman or stay inside and watch Ice Age by a warm fire? I would love to do both! But I'd probably be outside more since it never snows in Texas!
Favorite beverage on a cold day?: Peppermint hot chocolate milk
Elves know the best gift card for me is: Victoria's Secret
And a great gift idea is also a donation to my favorite charity which is: Make a Wish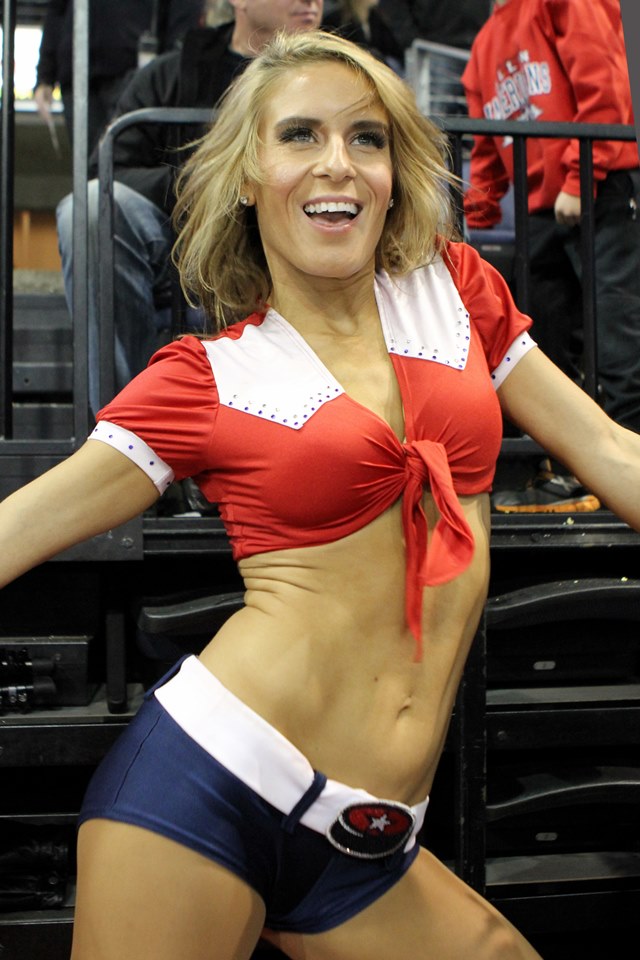 Ice Angel: Rachel
Favorite holiday season song? "Santa Baby"
Favorite holiday movie?: The Grinch
Most memorable photo on Santa's lap? There is a very cute picture of a friend and me giving Santa a kiss on the cheek
Most memorable, bestest holiday gifts you ever received as a young girl? I really don't have one, I really loved all my gifts every year
Most memorable holiday performance? Marching in a parade as a cheerleader for school with Santa hats
On a snow filled day, would you rather make snow angels and a snowman or stay inside and watch Ice Age by a warm fire? Make the world's biggest snowman!
Favorite beverage on a cold day?: Coffee
Elves know the best gift card for me is: Ross gift card
And a great gift idea is also a donation to my favorite charity which is: ASPCA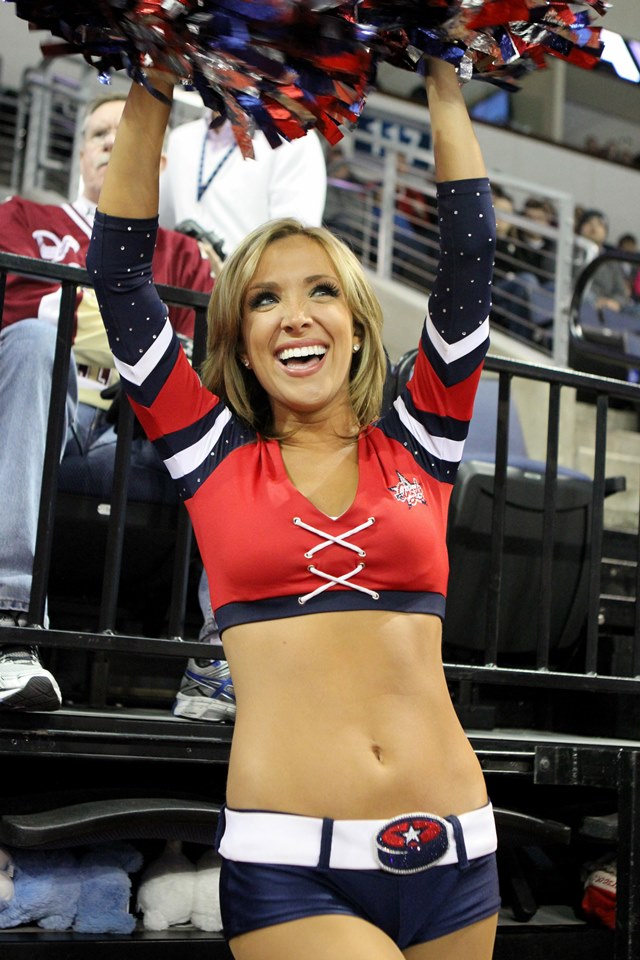 Ice Angel: Alexandra
Favorite holiday season song? "Joy to the World"
Favorite holiday movie?: The Preacher's Wife
Most memorable holiday time? My first Christmas back home after I started college. Never knew I would miss my family so much
Most memorable, bestest holiday gifts you ever received as a young girl? Easy-bake oven!!
Most memorable performance in a holiday show? Chocolate Nutcracker; I remember all of the costumes and even some dance moves
On a snow filled day, would you rather make snow angels and a snowman or stay inside and watch Ice Age by a warm fire? Definitely stay inside
Favorite beverage on a cold day?: Hot chocolate
Elves know the best gift card for me is: Wal-Mart
And a great gift idea is also a donation to my favorite charity which is: March of Dimes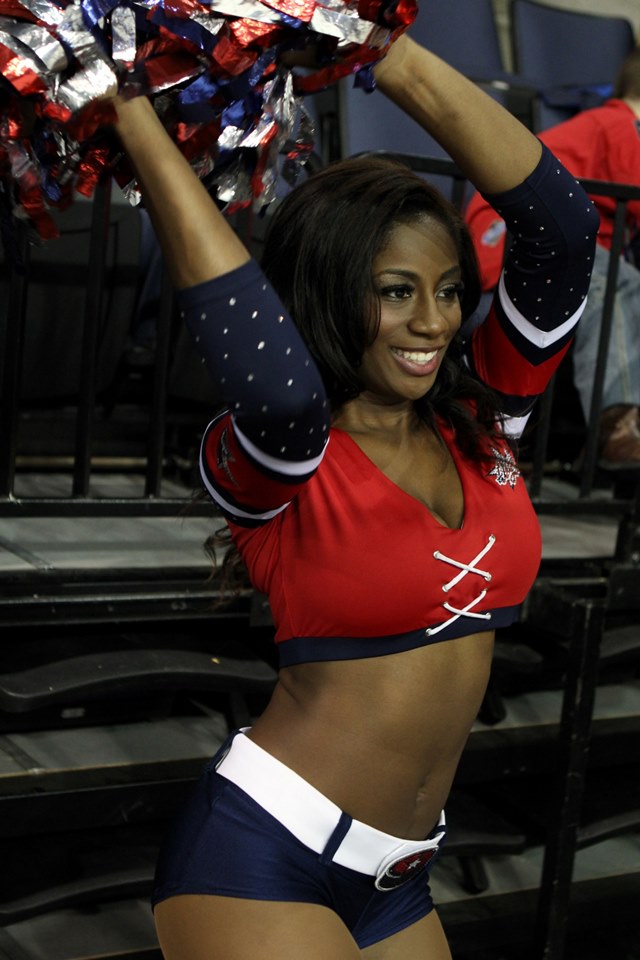 Continue reading The holiday angle from the Ice Angels; The Allen Americans dance team shares seasonal insights