It's all in the family for these attractive Tampa cheerleaders. Karen Bittinger of the Buccaneers and her younger sister Alyssa, a first year Hockey Lightning Girl, are both energizing the Tampa Bay fans into rooting for their respective teams.
Karen has been dancing on the Buc's sideline for the last 3 years and prior to that was skating and performing as a Lightning Girl over 4 seasons and also did a stint as a member of the Rays cheer squad at Tropicana Field. A line co-captain the last two years, Karen narrated the Buccaneer's nutritional and fitness education presentations on the team's web site. Karen is a certified fitness professional who teaches group BodyAttack, a high intensity cross fit cardio exercise program. She proudly admits to being a passionate gym rat so look her up if you're ready to tackle your overdue new year resolution to get into shape.
Sweet baby sister Alyssa also exhibits great athleticism as she won Summit, held at Disney World, the largest national (maybe world?) cheerleading competition. Alyssa maintains a very busy schedule between cheering, coaching, work and college classes. Along with Karen, Alyssa enjoys training and mentoring youth for the nationally acclaimed Florida Top Dog All Stars (cheer performers). Alyssa is getting to experience the added excitement of NHL Playoffs this year and Karen will be cheering on the cheerleaders.
These two women are intense and competitive so of course I had to ask some tough questions–who's abs are tighter, who's prettier? They both got one vote each. Haha. Two classy, talented young ladies–they represent Tampa Bay well. Their photogenic features make my job easy.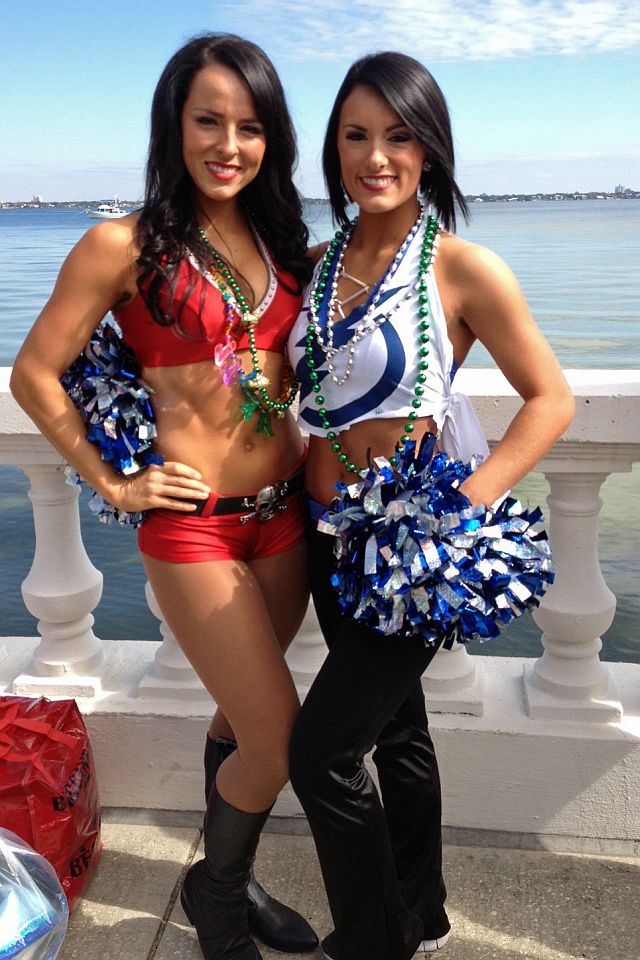 Karen & Alyssa representing their teams at Tampa's Gasparilla Parade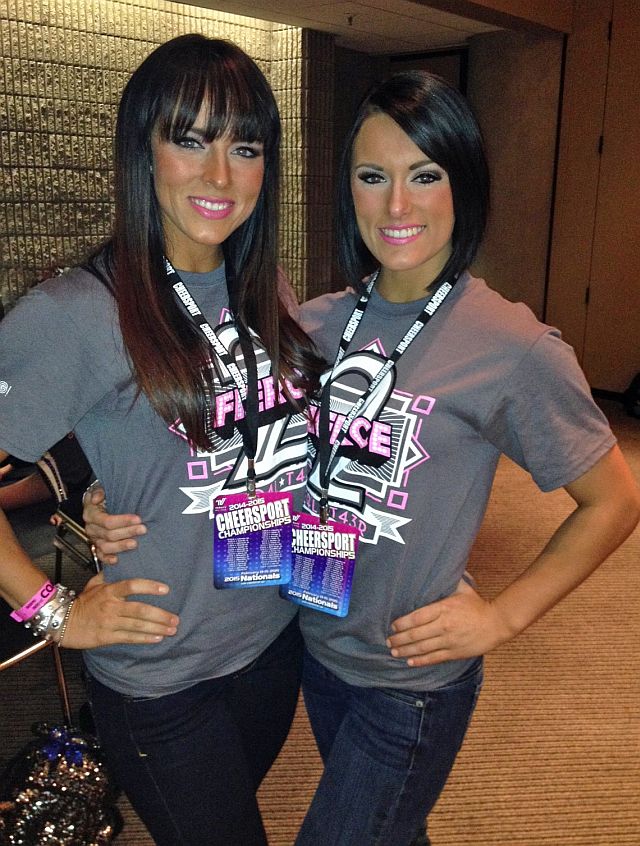 Karen & Alyssa coaching at cheerleader tournament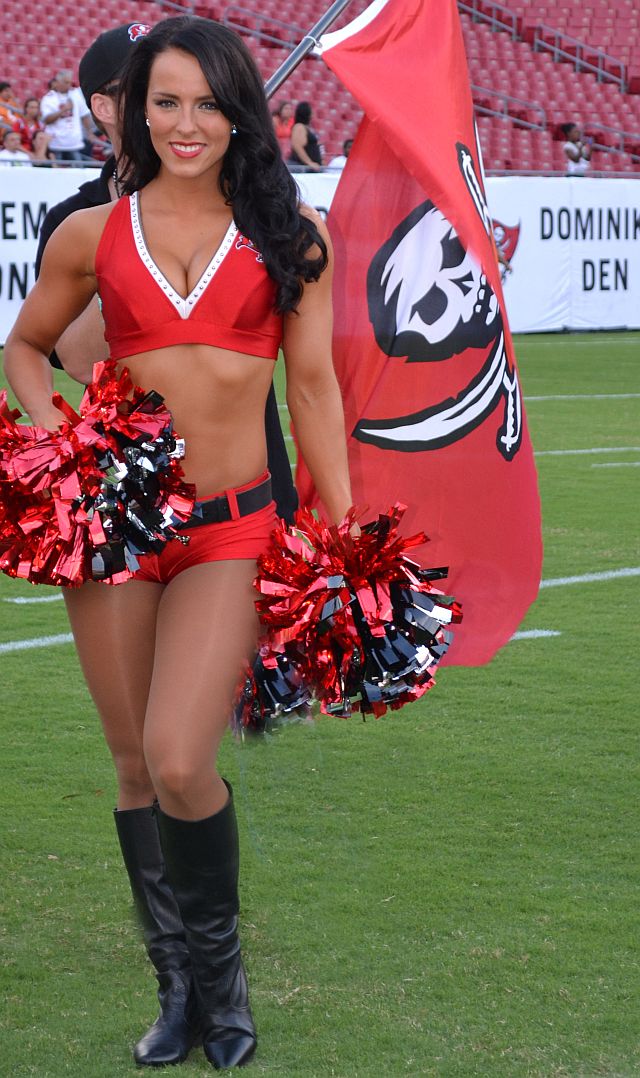 Karen at last year's draft day party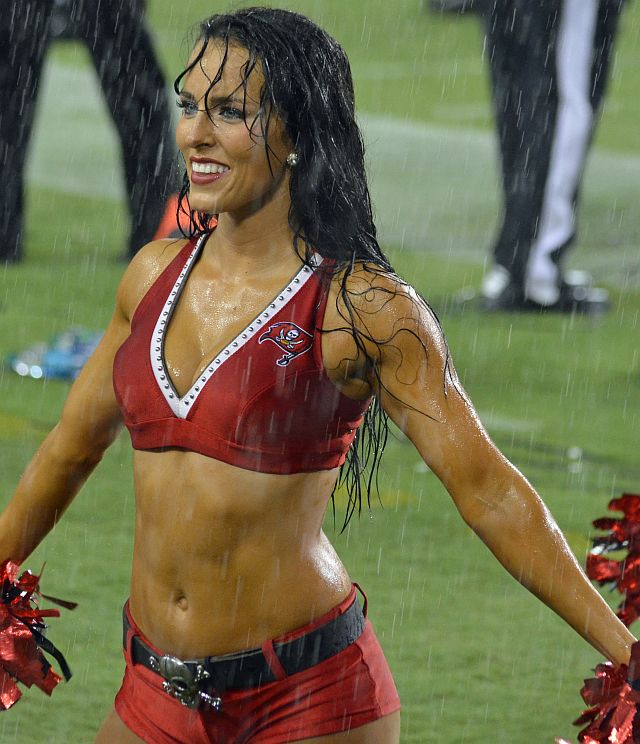 Thank goodness Karen doesn't know when to come out of the rain
Karen during 2013 season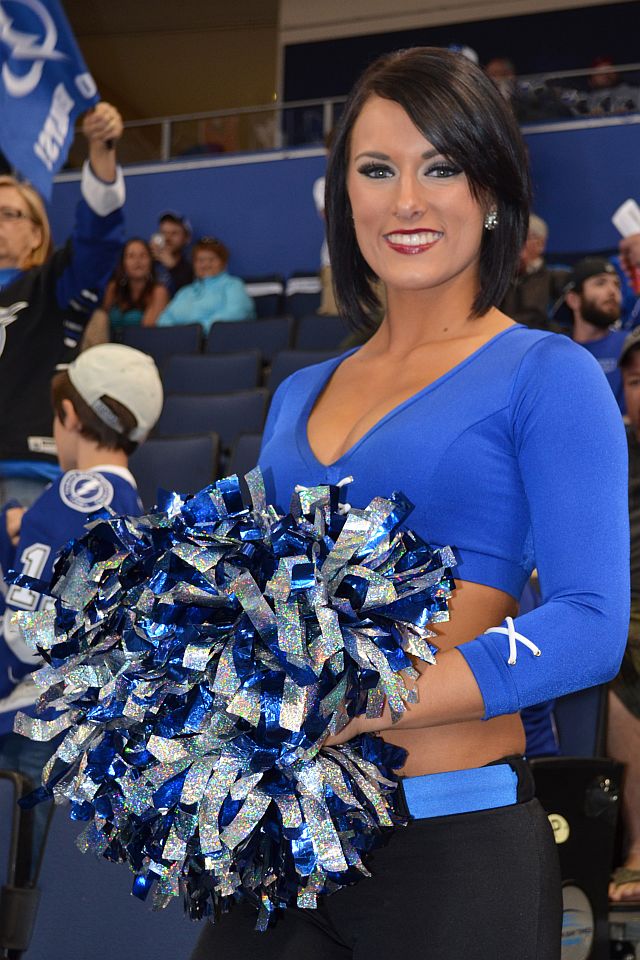 Alyssa at opening game of playoffs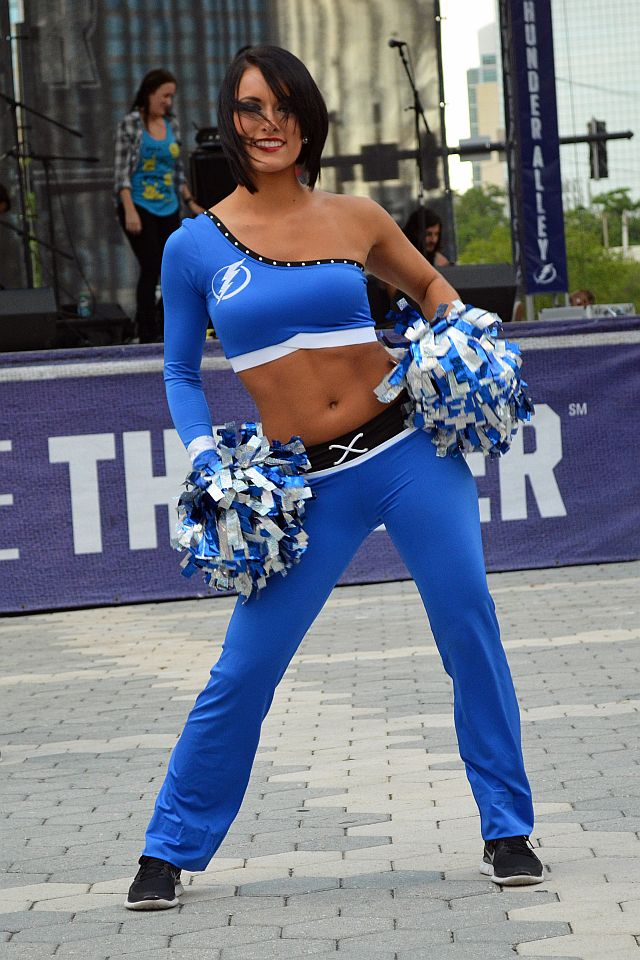 Alyssa pregame on the Thunder Plaza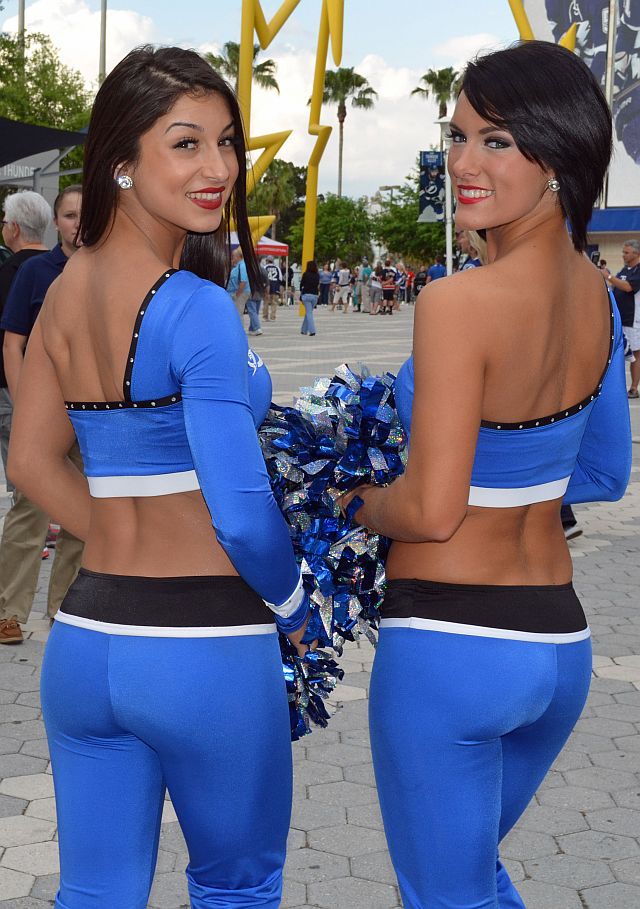 Alyssa with teammate Isabella
[Tampa Bay Buccaneers Cheerleaders]