Second year Lightning Girl, Alexis, has been busily filming out in California as a eligible bachelorette in the 18th edition of ABC's THE BACHELOR. The show is due to air in January and the word is mum around the Tampa Bay Times Forum. I usually disappear to the man cave when my bride has that show on but I guess I'll have to hang tough this year. The dedication I have to Tampa Cheerleaders–oh well.
Alexis is sweet, attractive and talented—nice combo. A tidbit from her bio is: Salutatorian of her High School, played fast pitch softball for 15 years as a pitcher and currently works in Public Relations.
Check out the intro video of Alexis and her teammates on the Lightning web page.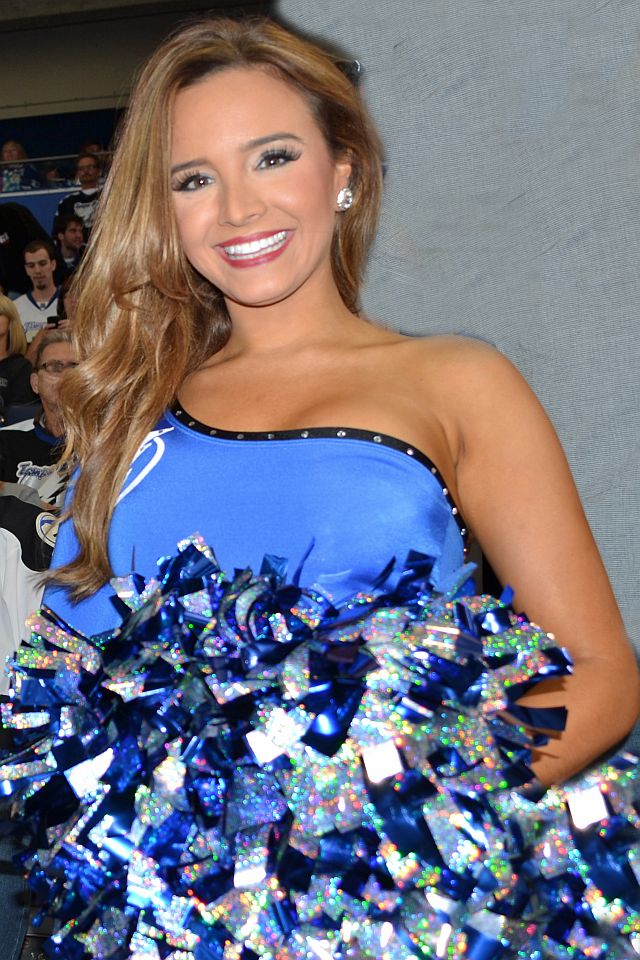 Alexis on opening night.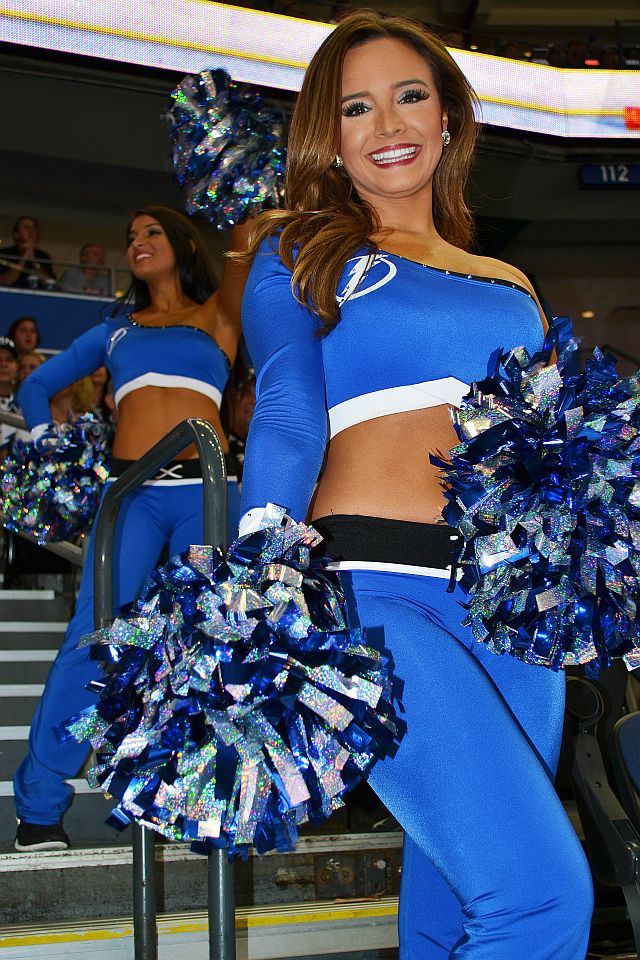 Alexis cheering on the Lightning.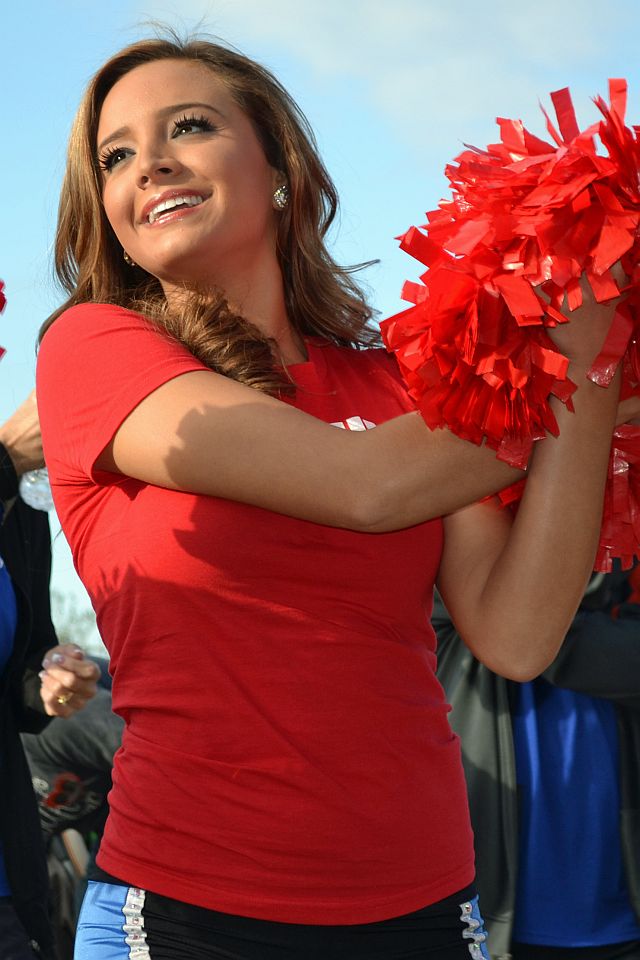 Alexis volunteering during Tampa's Heart Walk.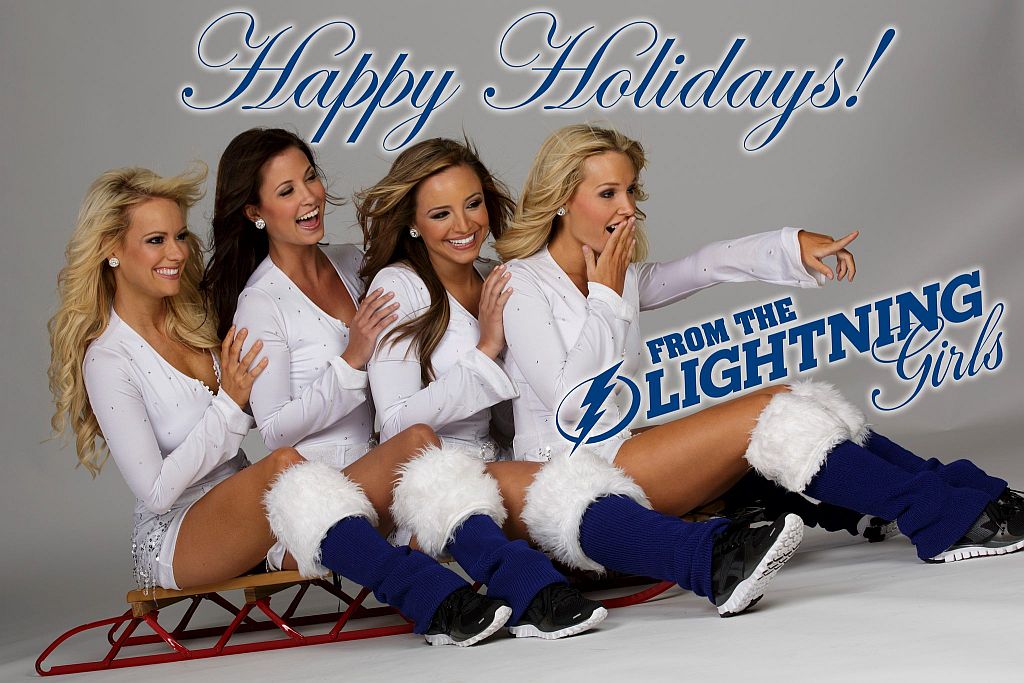 Holiday photo of Crystal, Courtney, Alexis and Alison. (credit: Scott Audette)