The Indianapolis Colts Cheerleaders will take the field in brand new uniforms next month. I wouldn't call this a full scale overhaul. More like taking the old unis up quite a few notches, with more sparkles and more blue accents from head to toe, and they've added a new jacket. The organization has been so obliging as to post a whole gallery of photos so we can appreciate all the nuances. LOVE that. Wish everyone did it. Thank you Colts Cheerleaders!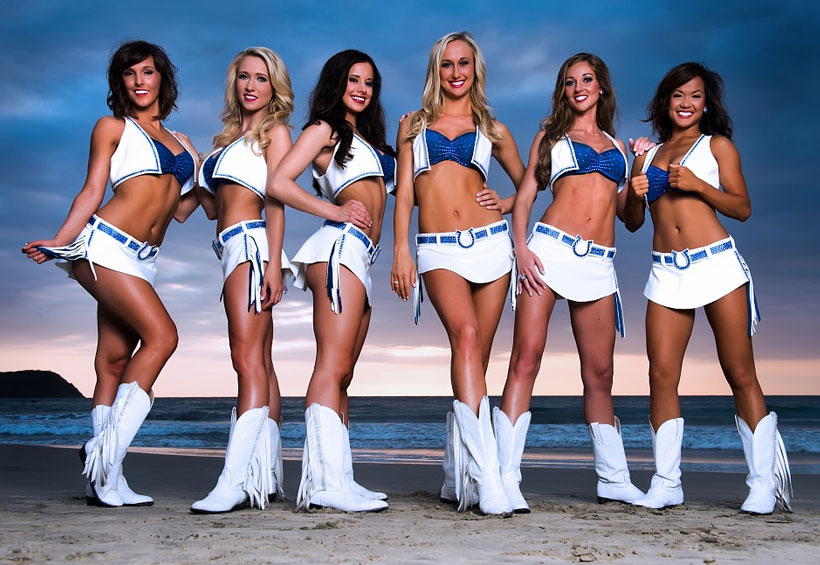 Here are a few before and afters so you can fully appreciate the differences. Befores to the left, Afters to the right. (Or above and below, in the case of the boots.)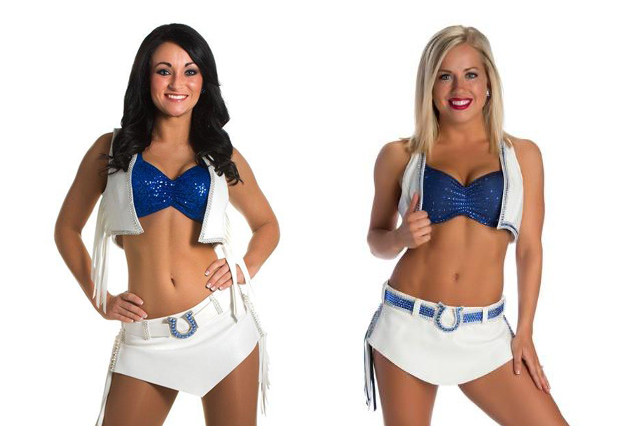 Would this be a post about the Colts without a shout out to Crystal Anne? I think not. Woohoo!