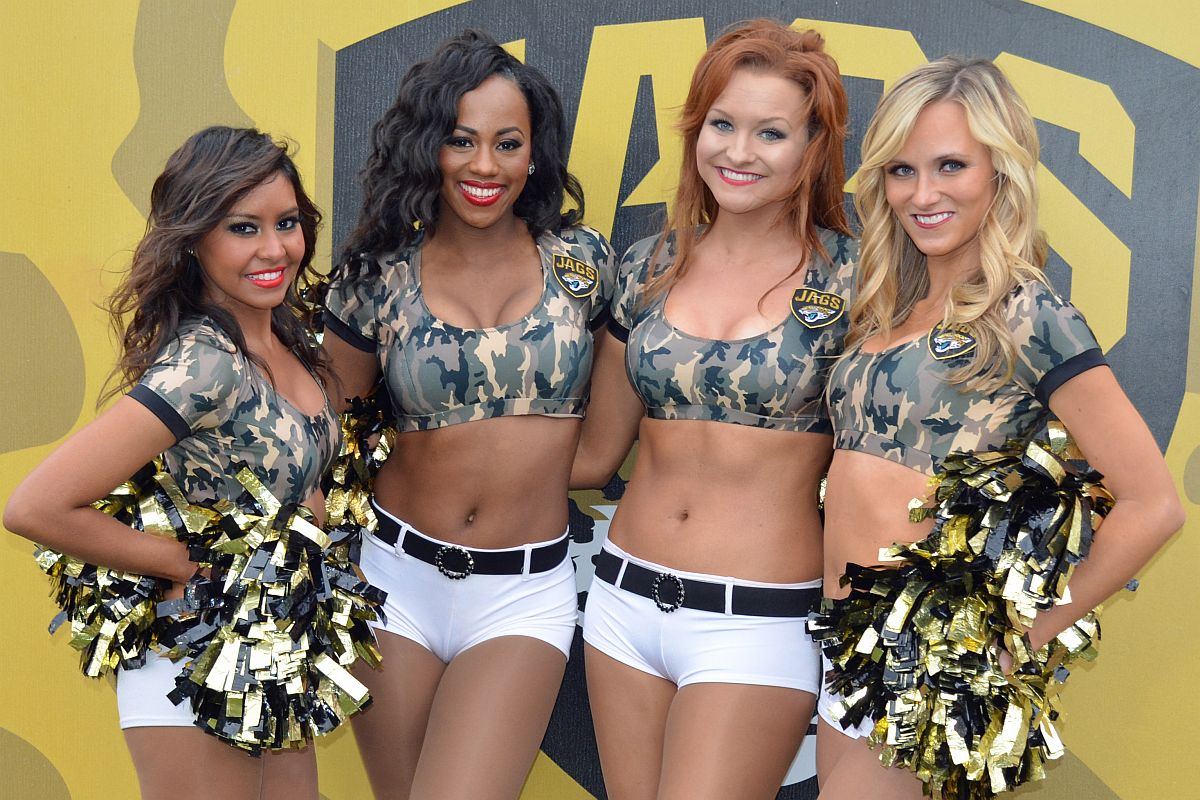 REGISTRATION REQUIREMENTS
Auditions are open to candidates 18 years of age and older, as of March 21, 2015 who will receive a high school diploma or equivalent by the end of June 2015.
All applicants selected for the 2015 cheerleading squad must be able to travel to EverBank Field for all Jaguars home games and rehearsals.
All applicants must attend at least one audition class prior to auditioning with the option to attend additional classes for an additional fee.
Applicants must complete online registration and submit payment by Friday, March 6th.
AUDITION SCHEDULE
Audition Classes:
Tuesday, March 17, 2015 (7:00 p.m. – 9:30 p.m)
and/or
Wednesday, March 18, 2015(7:00 p.m. – 9:30 p.m)
and/or
Thursday, March 19, 2015 (7:00 p.m. – 9:30 p.m)
(All applicants must attend at least one audition class prior to auditioning with the option to attend additional classes for an additional fee.)
PRELIMINARY AUDITIONS
Saturday, March 21, 2015
Check-in opens at 9:00 a.m.
(Approximately 3 hours)
(All interested audition candidates must be checked in by 9:30 a.m. to participate in the audition process. Those selected to advance to the semifinal audition will be identified at the conclusion of the preliminary audition.)