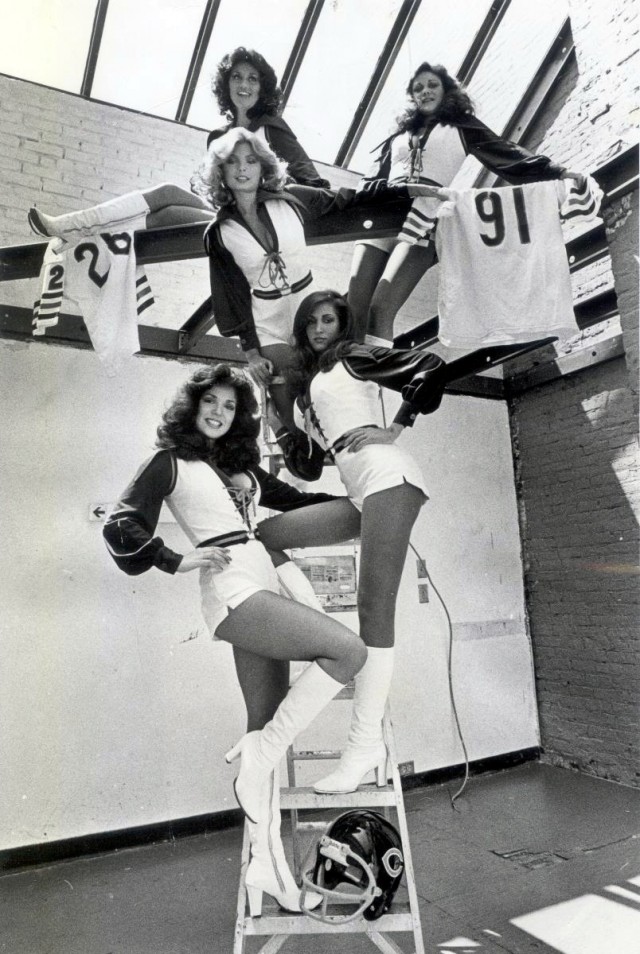 Twenty-five years ago tomorrow, the Honey Bears, the cheerleaders for the Chicago Bears, cheered officially for the Bears the last time, for Super Bowl XX, January 26th, 1986. So it has been a while since the Honey Bears have cheered on the Soldier Field sidelines. But that does not stop the former Honey Bears from still getting together and cheering! For instance, Honey Bear Renee Halverson attended the Miss USA pageant last year with some of her squad mates to cheer on one of the contestants, who is the daughter of one of her Honey Bear sisters. But before we skip ahead to 2010, let's go back to 1976.
Based on the success and popularity of squads like the Dallas Cowboys Cheerleaders, many NFL teams added cheerleaders to their sidelines that provided a more dance-based, glamorous look than college cheer teams. The Bears owner at that time, George Halas, one of the founders of the NFL, also wanted to add cheerleaders to Bears games. He put General Manager Jim Finks on the case, and a Finks' friend recommended someone with experience with junior high cheerleaders, Cathy Core, who had recently re-located to Chicago from New Jersey. When the Bears GM called Cathy, she thought it was a joke and hung up. Later, friends interceded and eventually explained, bringing brought Core, Finks, and Halas together. Halas told Core, "As long as I'm alive, we will have dancing girls on the sidelines." So in 1977, the Honey Bears debuted at Soldier Field, which was also a year that the Bears returned to the playoffs after 14 seasons away from the post-season.
The Honey Bears continued on, but Papa Bear Halas passed away in October 1983. His daughter, Virginia McCaskey gained control of the Bears, and tried to discontinue the Bears association with the Honey Bears. However, the Honey Bears continued to cheer on the Bears because they were under contract through 1985, which also was the only Super Bowl victory season for the Bears. Since Super Bowl XX, the Bears have not had cheerleaders.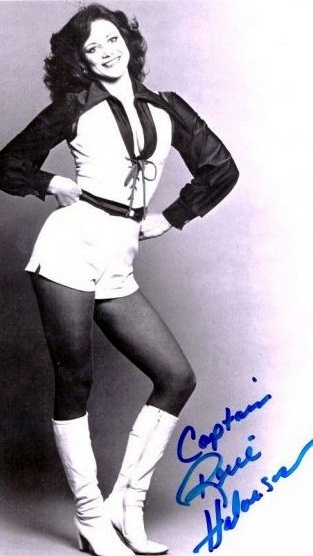 In 1978, in their second year of existence, aspiring actress and professional dancer Renee Halverson made her first Honey Bears squad, the first of three seasons, eventually as one of the captains. Renee was on the sidelines when the Bears needed to win by 34 or more on the last game of the 1979 regular season, coupled with a Redskins loss, to make the playoffs, and the Honey Bears cheered them to a 42-6 victory on a bitterly cold December 16th as the Bears returned to the post-season.
Renee's Honey Bear journey started a bit north of Chicago, "I grew up in a small town in Wisconsin called Dodgeville." She began her training by, "Starting dance lessons at the age of four, and I was a cheerleader throughout high school. I am a diehard football fan. My father played football for the Wisconsin Badgers." So the lines were connected for her interest in the Honey Bears, as Renee says, "I love to dance and cheer AND I loved football."
Renee tried out in for the 1978 Honey Bears and made the squad on her first attempt, being one of 28 selected from a field of 1,500. Renee recalls her feelings at the Honey Bear auditions as, "Nervous but excited to being trying out. But didn't think I would make the team." Renee heard the good news of making the squad long distance, "My roommates in Evanston called me while I was on spring break in Florida. I was VERY surprised!" Most excited in her family, according to Renee, was, "My Dad, even though he was a Packer fan. My parents bought season tickets. They loved it!"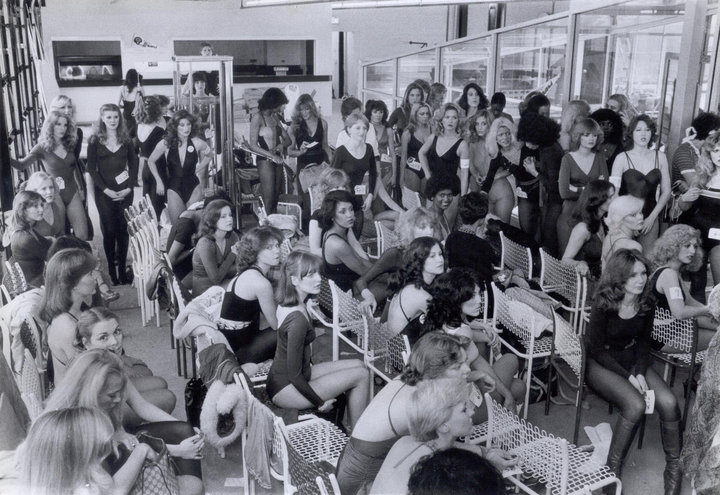 Remembering her first time on the field as a Honey Bear, Renee recalls, "So much excitement! It was a thrill to be cheering in Soldier Field." During Renee's three years of the squad, some of the more interesting moments on the field included, "Walter Payton ripped his pants and they brought him a towel to walk off the field. Also, one of the Honey Bears heel broke off her boot and she had to walk all the way to the locker room with a limp in front of the fans." The Bears fans loved Renee and the other Honey Bears, even trying to collect some souvenirs, "A few tried to take strands from my pom poms."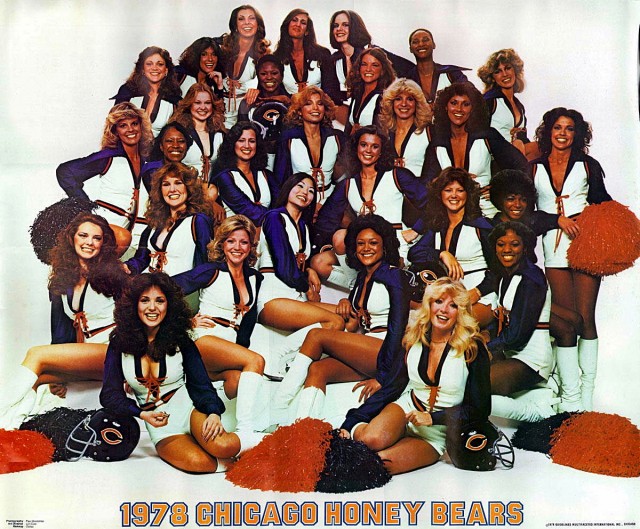 Continue reading "Twenty-Five Years Ago, the Chicago Honey Bears Rode Off Into the Super Bowl Sunset: Part I: The Pre-Super Bowl Years, an Interview with Honey Bear Captain Renee Halverson"