Final auditions for the inagural LA KISS dancers took place Wednesday in North Hollywood. Paul Stanley from KISS tweeted the photo below with the caption "Some of YOUR LA KISS Dancers. Wow! And you'll be seeing A LOT more of them!"
Interestingly, there are only ten ladies in the photo. I know they planned to have a team twice that size, but it doesn't look as if they took that many into finals. So I guess at this point it remains to be seen whether they decided to go with a smaller team, or if they plan to audition more dancers.
There are only a handful of photos from the auditions floating around out there, so there's not much to go on. I am hoping there was a photographer in the room and we'll get to see some more photos in the near future.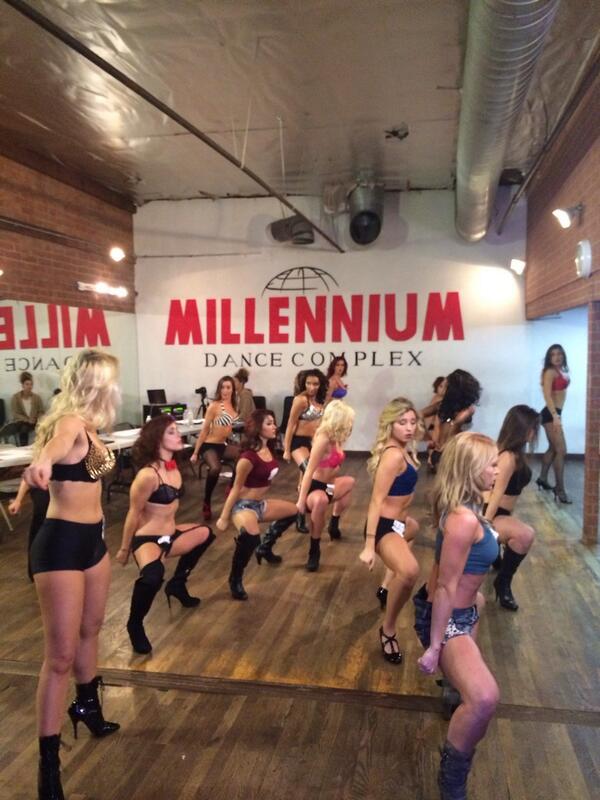 In any case, these couple of photos and the video below give us a few clues as to what to expect from this team in the upcoming season. One thing is for sure, with a style that's more "video vixen" than "poms and pirouettes," the LA KISS dancers will be unlike anything you've ever seen in Arena Football!