Auditions for the Philadelphia Soulmates are next month. To give hopefuls an idea of what to expect during the audition process, the squad held workshop, where we learned what NOT to do when trying out.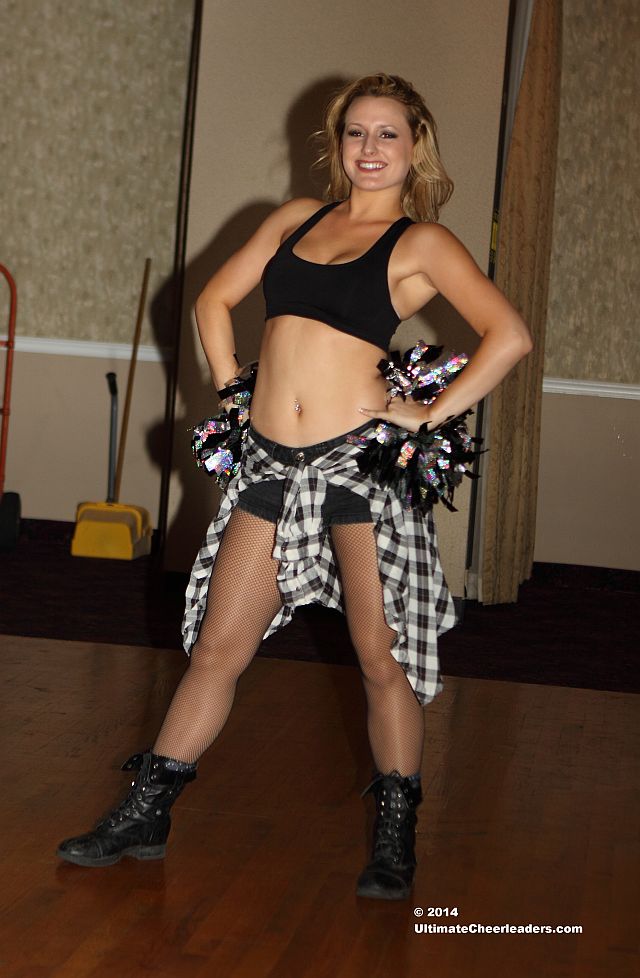 Sarrah playing the part of a G0-Go Dancer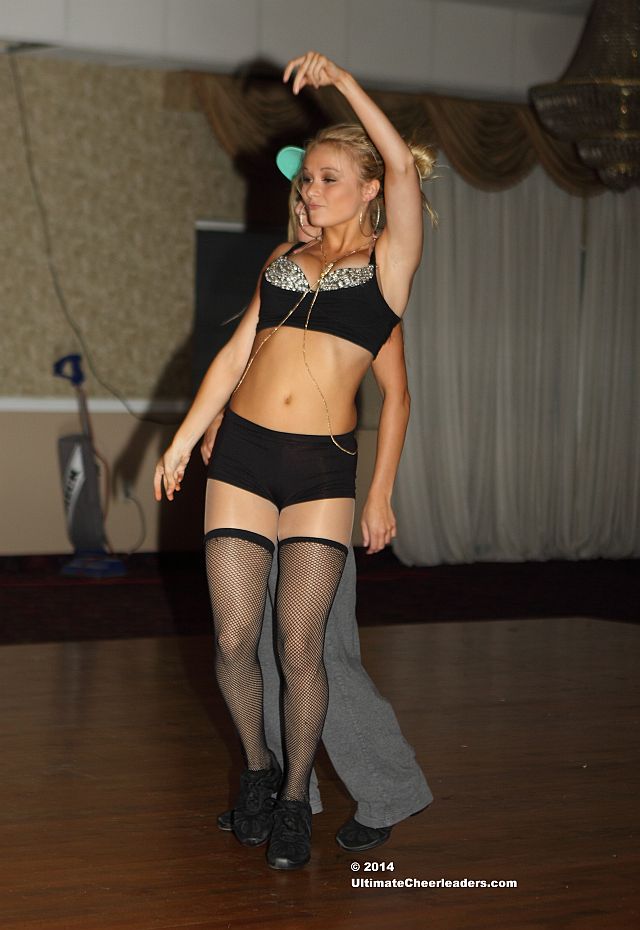 Lora sports big hoop earrings among other no-nos.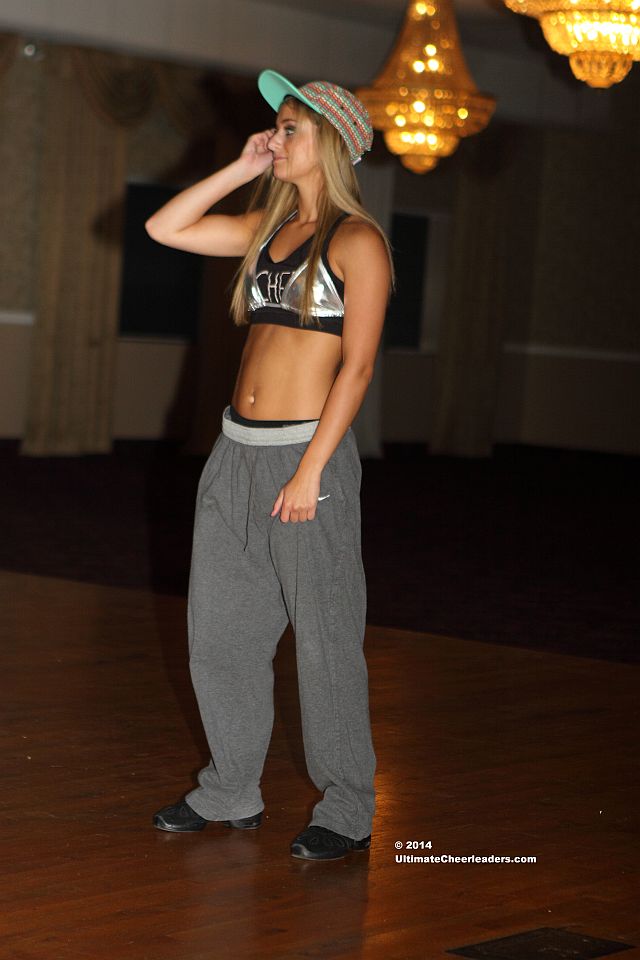 Carley might be dressed appropriately for a hip-hop audition but not for Soulmates tryouts.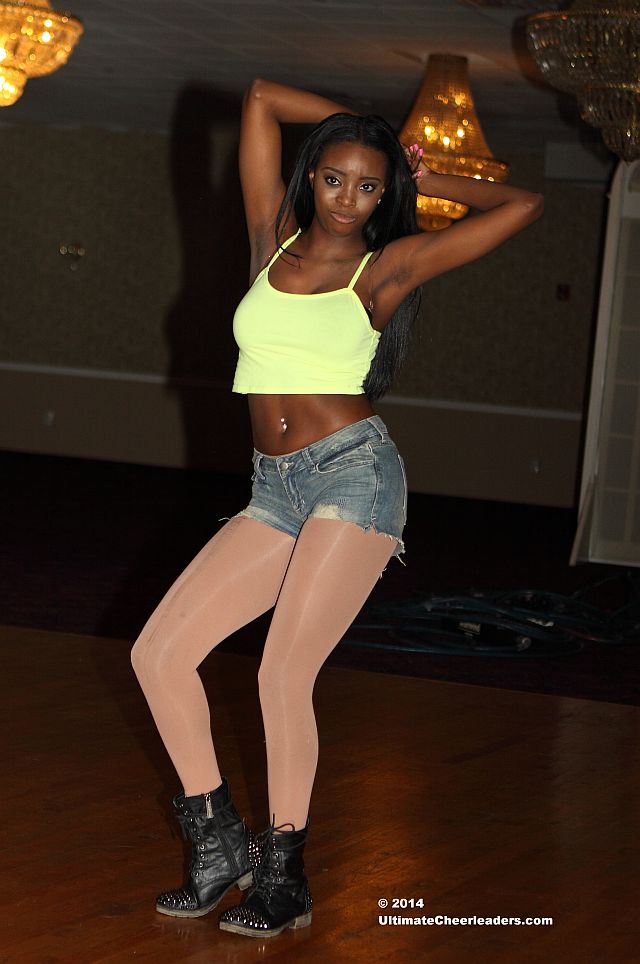 You can't tell from this photo but Kayia has an uncovered tattoo.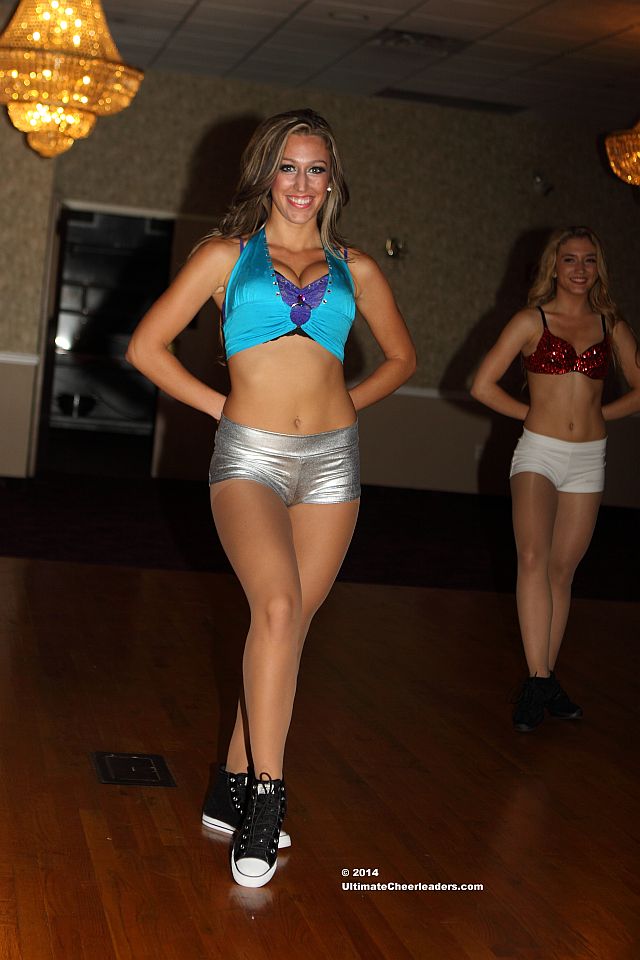 Maurisa shows off the proper audition look.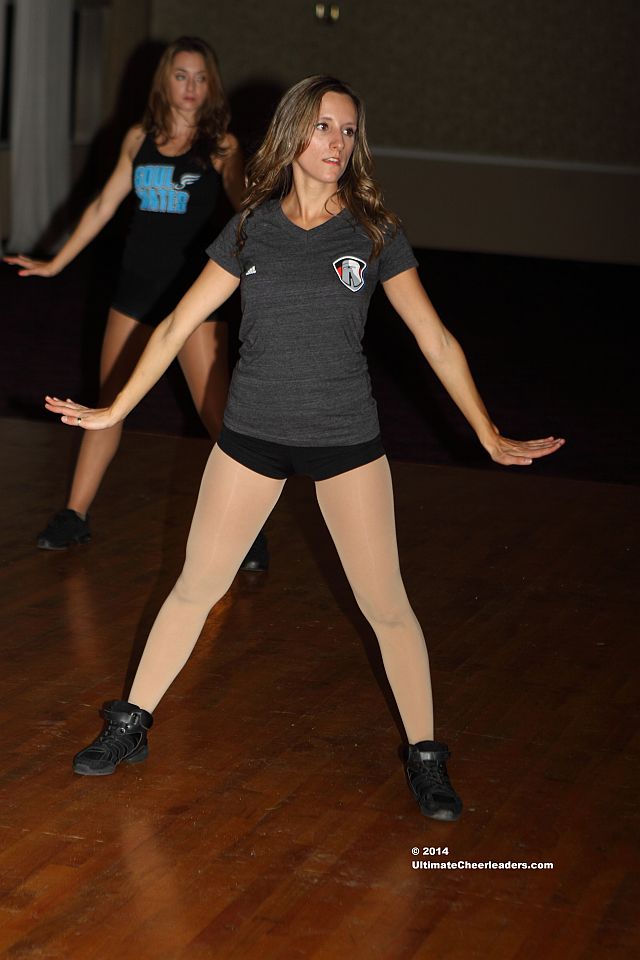 It wasn't all gag auditions though, participants learned a routine and then performed at a mock audition.
Samantha warms up the class.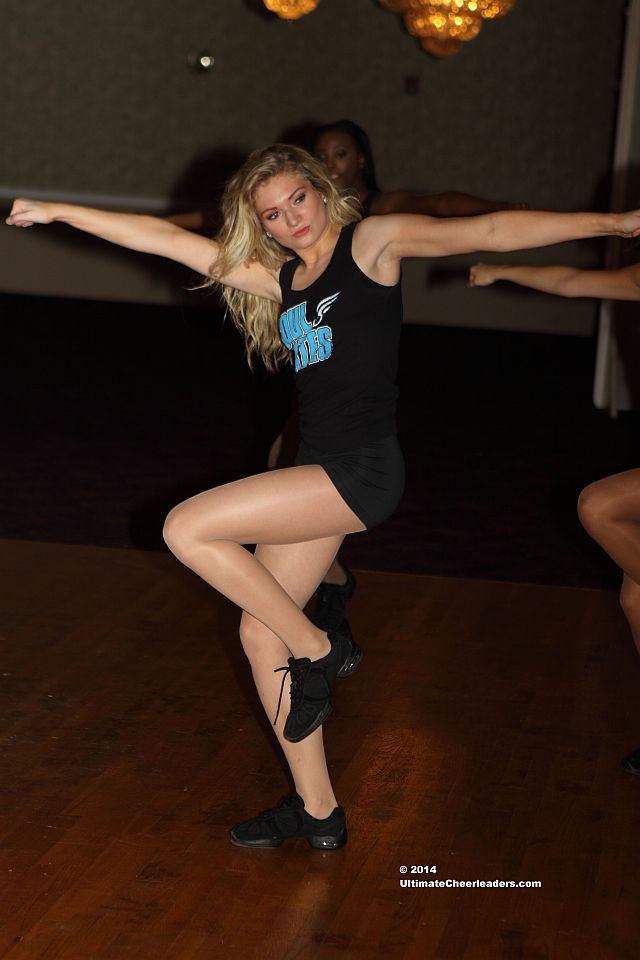 Diane
Soulmates and workshop attendees.