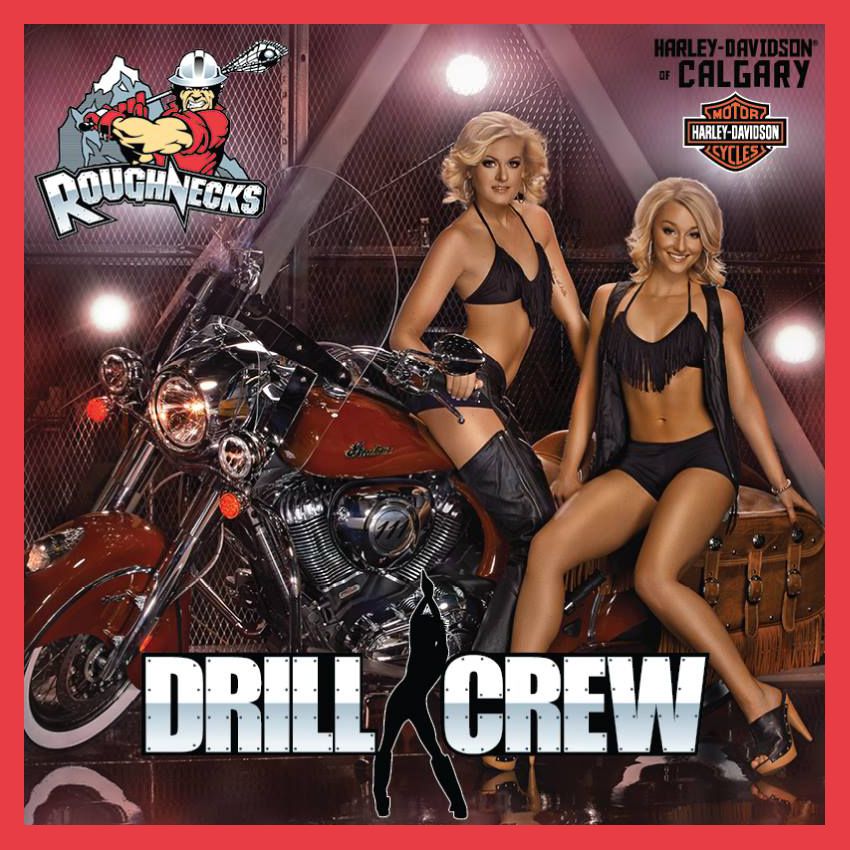 Mark Mennie of Mark Mennie Photography and Waldy Martens team up for the second year running to shoot the National Lacrosse League, Calgary Roughneck's dance team, Drill Crew's 2014 Calendar. A collaborative union, which has proven to be of utmost success for both the Drill Crew and the Canadian Football League's Calgary Stampeders' dance team the Outriders, with a consistent history of calendar sell outs year after year. The Drill Crew's 2014 edition is already being touted as Mark and Waldy's best collaboration yet, utilizing Mark's creative capture skills and Waldy's art direction and world class post production talents. The stars truly aligned when this for these two Alberta College of Art alums reunited for this project and pure magic was formed. The success of this shoot cannot be solely credited them though, as the dance team as a whole and their talented leader Dana Murphy played an integral part if not the most important.
Stepping away from the Saddledome this year, the 4 day shoot was set at Harley Davidson of Calgary, which was initially scouted by Dana, and while it did not allow the Drill Crew a "home field advantage" of shooting in their arena, the dealership created the perfect contrast to compliment to each of the team members' calendar spread. "Something always drew me to a motorcycle themed calendar and shooting in late November I knew the shoot had to be indoors. Taking the shoot to an unfamiliar location can be a gamble, but it was Mark and Waldy's dream location. They were like two kids in a candy store with the excitement that grew from scouting and all the location and motorcycle options we had available to us. Harley Davidson of Calgary was the most accommodating and welcoming to our whole production crew."
In addition to amazing hospitality of Tom, Rob, and Patrick as well as the entire staff at Calgary Harley Davidson, the project would have been nowhere without the hairstyling talents by the Drill Crew's own Petra. The coordinated team of make-up artists, Karen, Helen and Vered magically transformed all the ladies into calendar girls. "It always take a village during a rapid shoot of this magnitude" Mark adds. "The production crew, venue staff, and Drill Crew created the perfect "dream team" for Waldy and myself and our organized chaos. All these unique elements merged together to create this great calendar"
The Drill Crew 2014 Calendar will be officially released on Friday, January 10th at the Roughneck's home opener versus the Colorado Mammoth. In addition to being available for sale at all games the calendar will also be offered online as well at www.calgaryroughnecks.com. The calendar is $20 for a signed copy, plus shipping.
[Calgary Drill Crew on Facebook]