The ladies of the Los Angeles Clippers Spirit dance team recently completed their photo shoot for the upcoming NBA season. Here's a little sneak peek at how the day went. [photo gallery here]
It took place at the Clippers training facility in Culver City, which is south of Los Angeles proper. This is the same place where they had final auditions in July.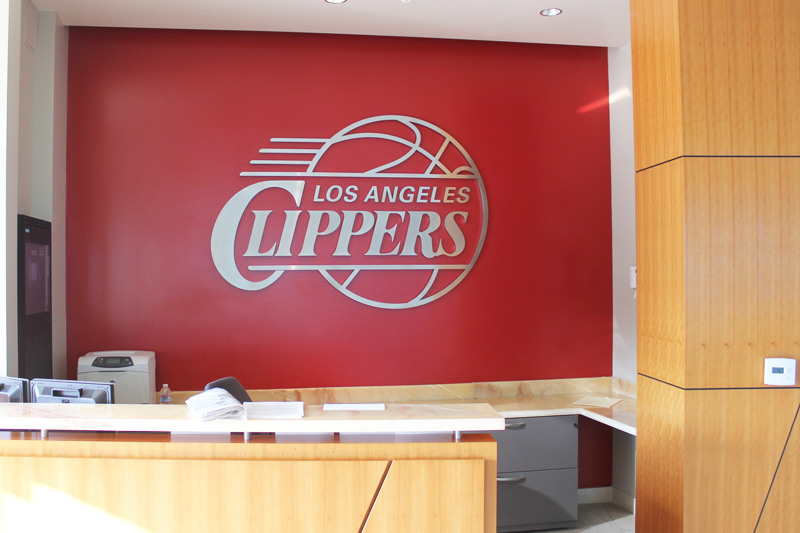 (I tried to get a photo of the outside, but there's a tree in the way)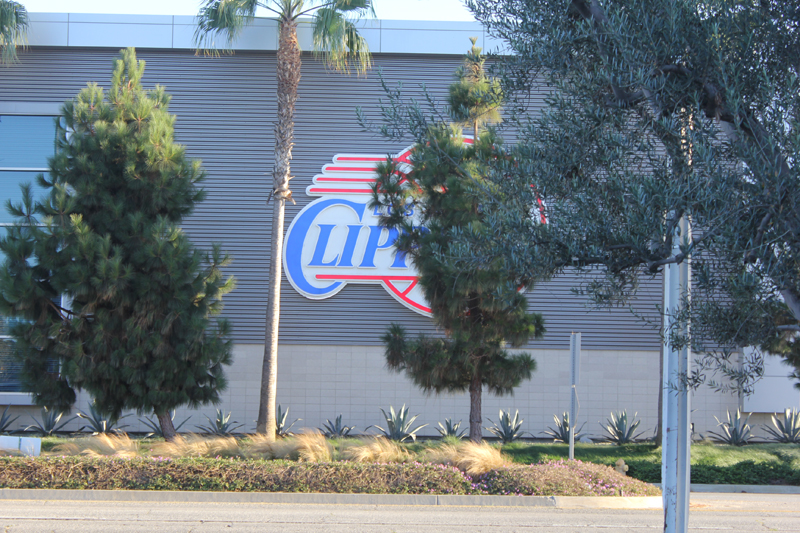 As everyone who has been through it knows, on photo shoot day, there's a lot of this going on.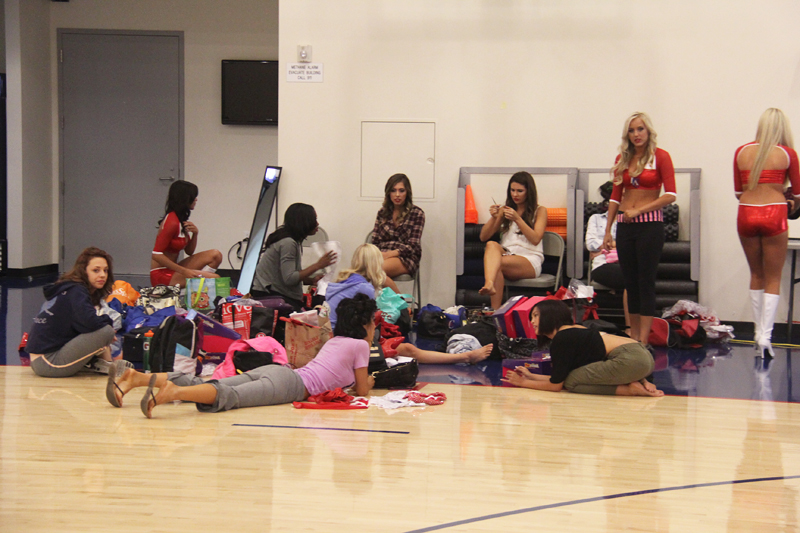 It starts with hair and makeup to get everyone glamorized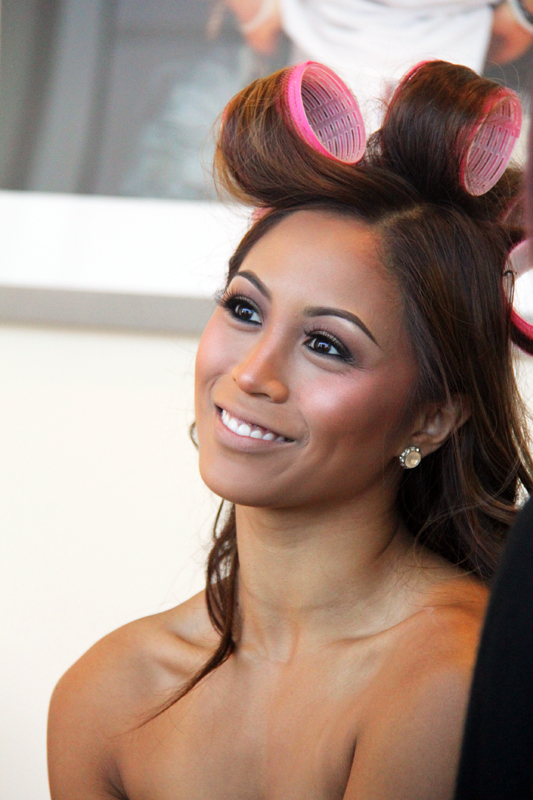 Veronica looking lovely even half done with curlers in her hair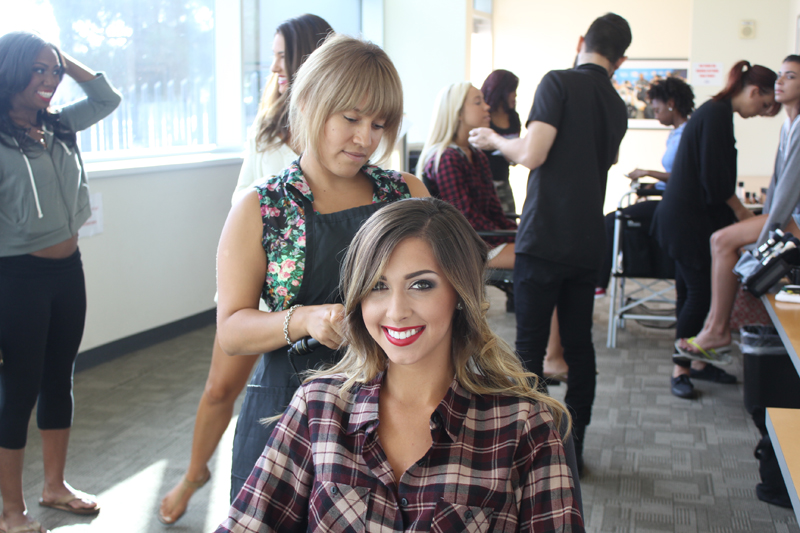 Brooke gets her hair done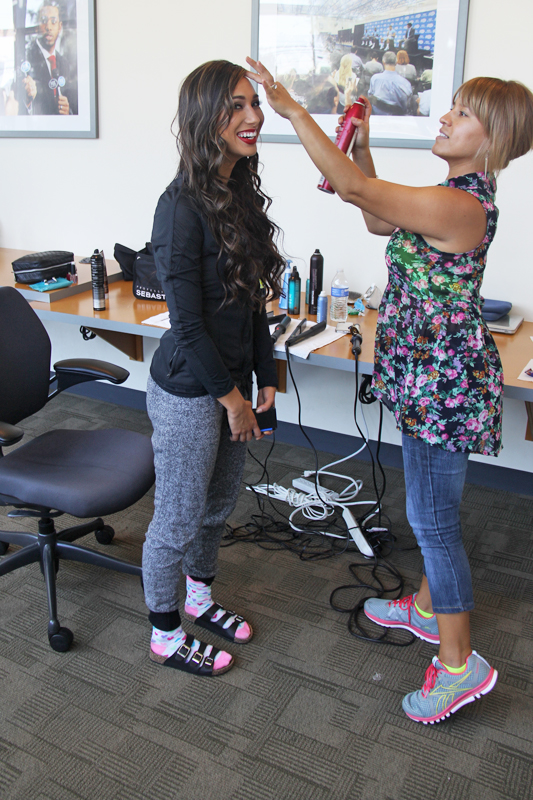 Kellie's all glammed up from the neck up. (Not so much from the ankles down.)
This was the outfit for the individual shots: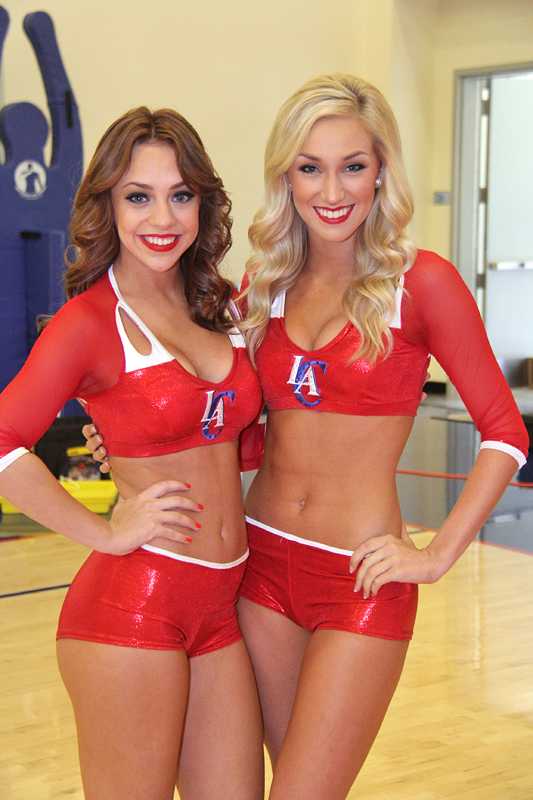 This one has just a slight shimmer under the lights. This team wears a lot of red. More than white. Much much more so than blue. Now that I think about it, Clippers blue may be a hard color to match. And I doubt the boots come in that color.
Lights! Camera! Action!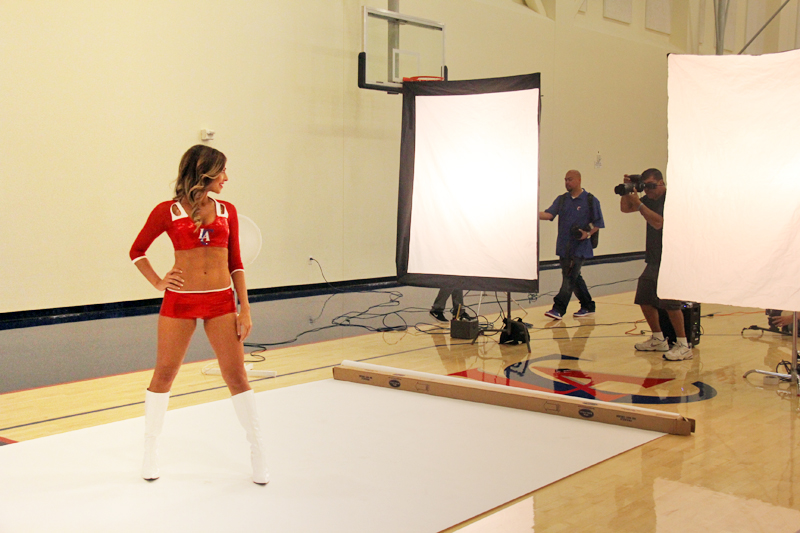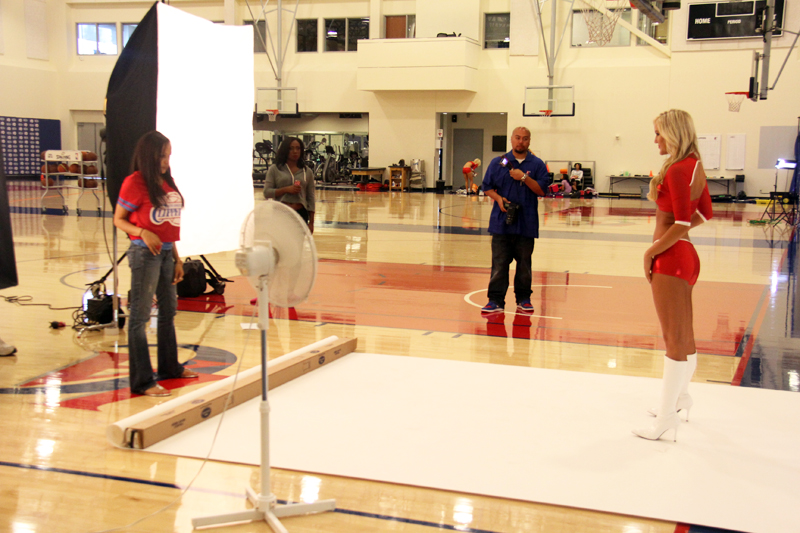 Once it's time to get started, some of the rookies were a bit nervous, but the team's director Audrea Harris was there to make sure everyone looked her absolute best, from head to toe.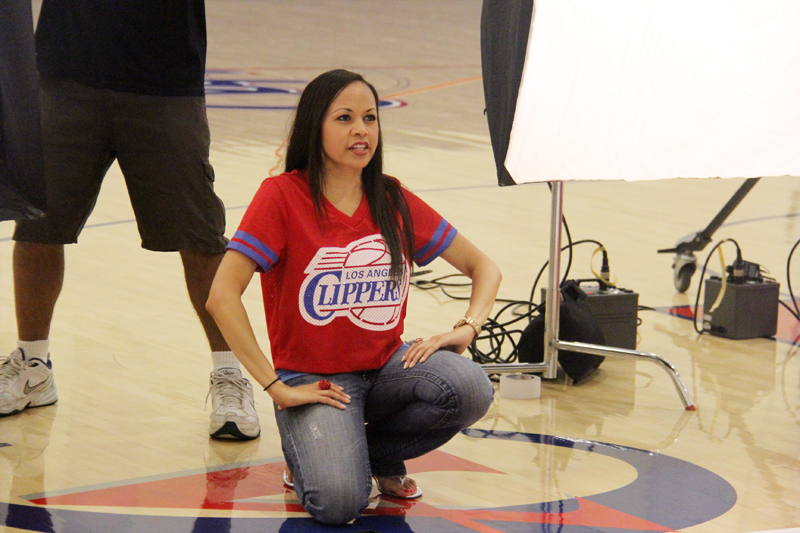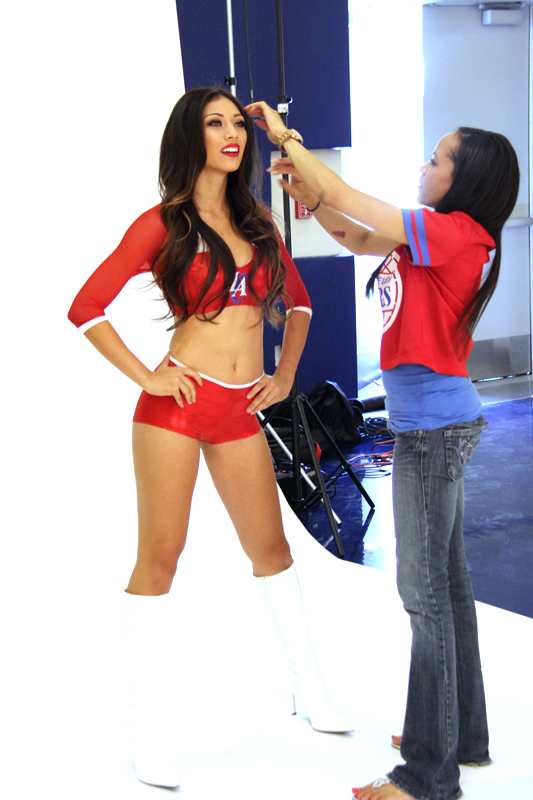 Gabri (working it without even trying.)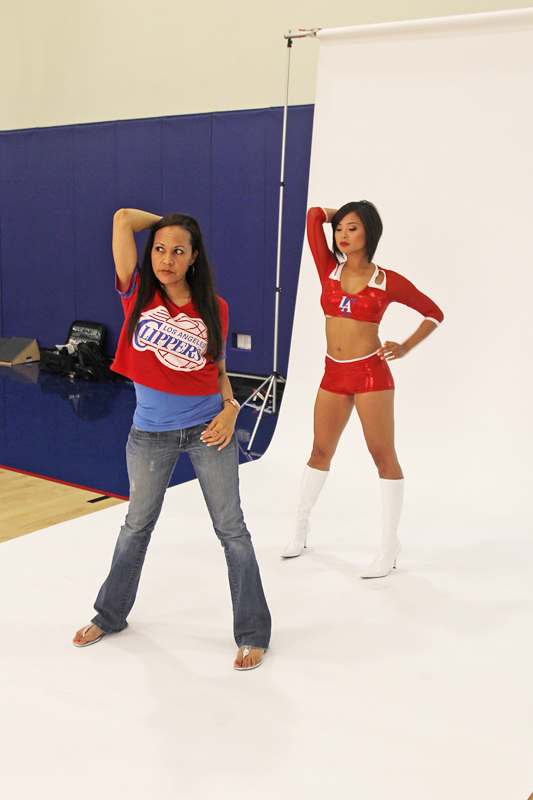 Sharon

Natalie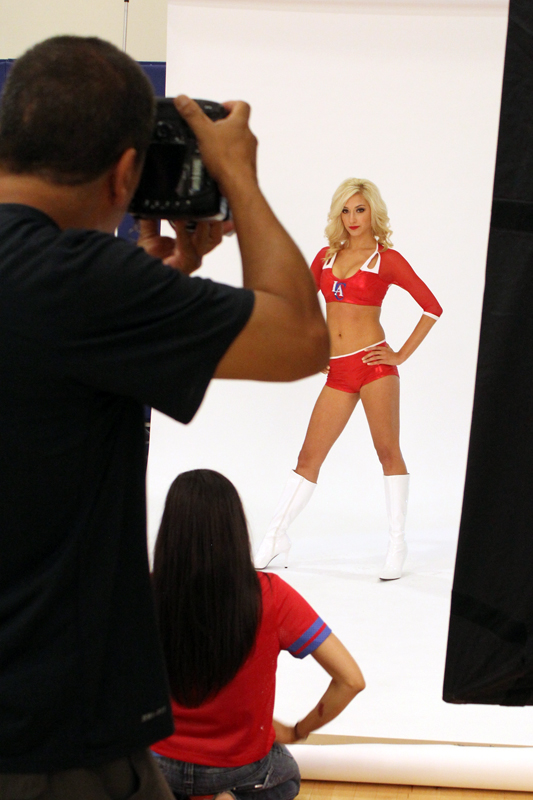 Brianna
In between shoots, the crew from Fox was also filming for this year's "Making the Team" special.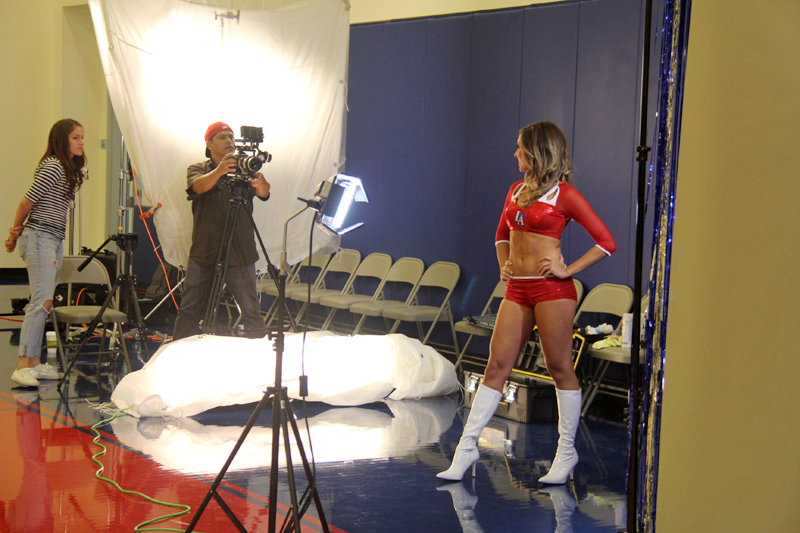 After all of the individual shoots were over, the ladies changed costumes. This was the costume for the group photo.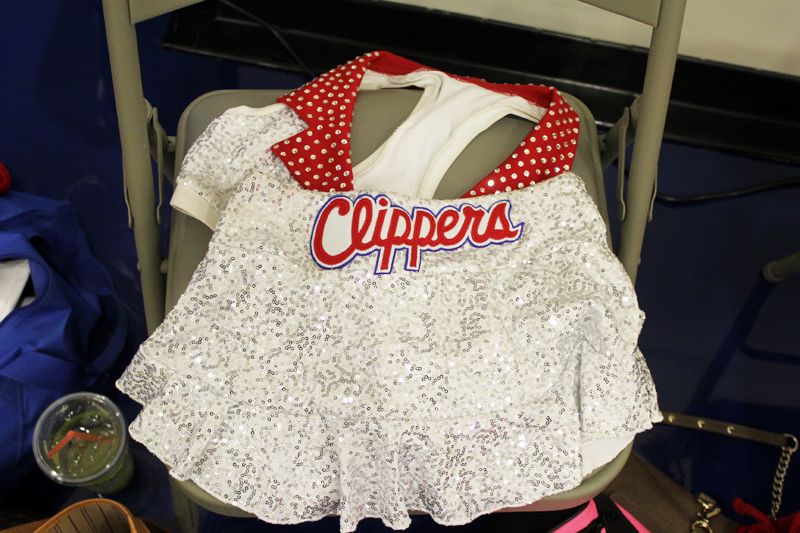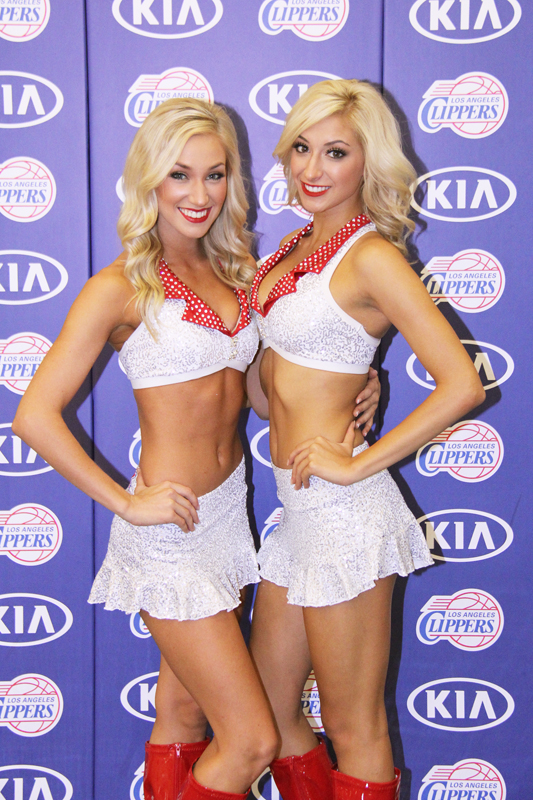 Karissa and Brianna after the wardrobe change.
And this happened: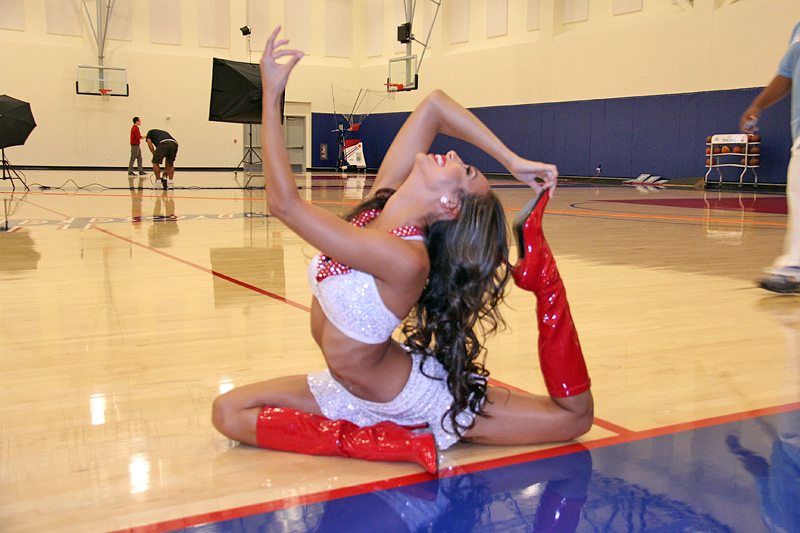 I have no idea. I turned around and she was in the middle of doing it.
Audrea also took a turn on camera…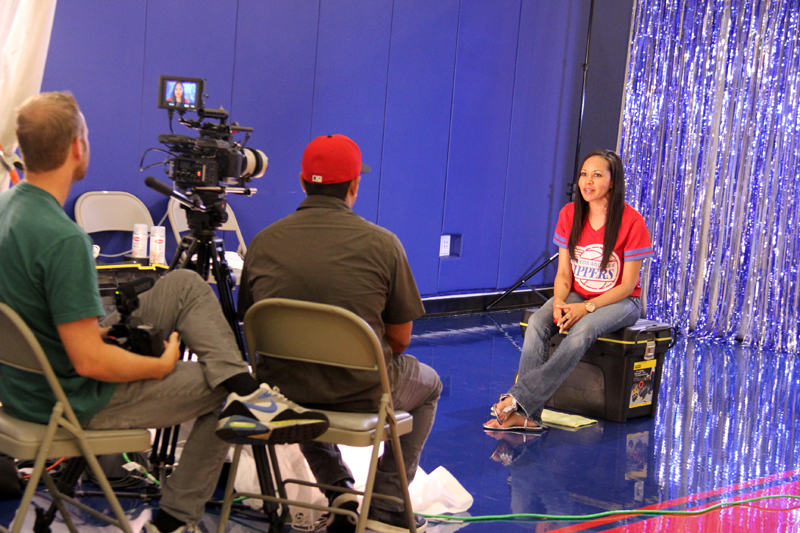 …and that was when we noticed the tinsel wall, and its many possibilities.
Sharon and Kellie started it.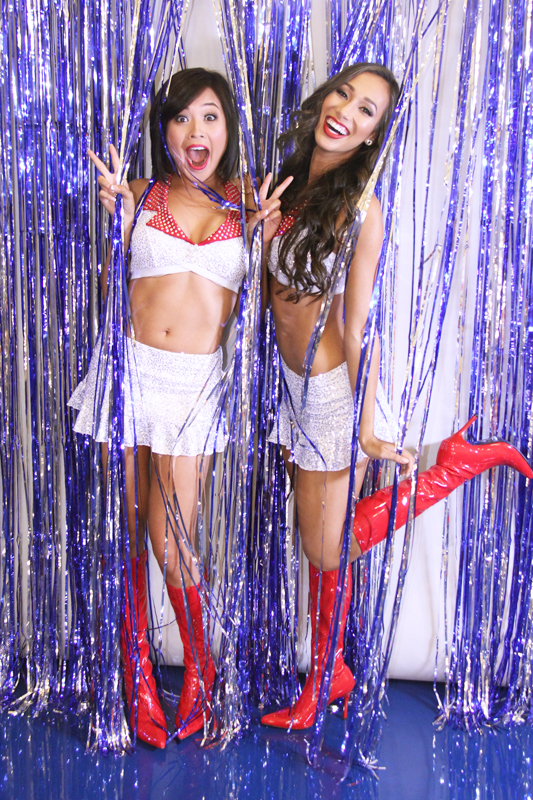 The tv crew's lighting set up was excellent, so we took advantage.
Yay! Sister photo with Tatum and Tyra!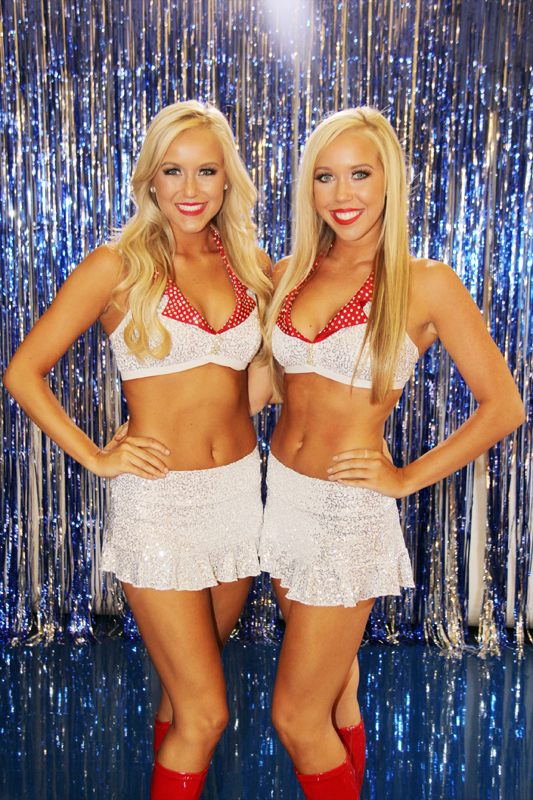 Text thing I knew, it turned into this and this and this.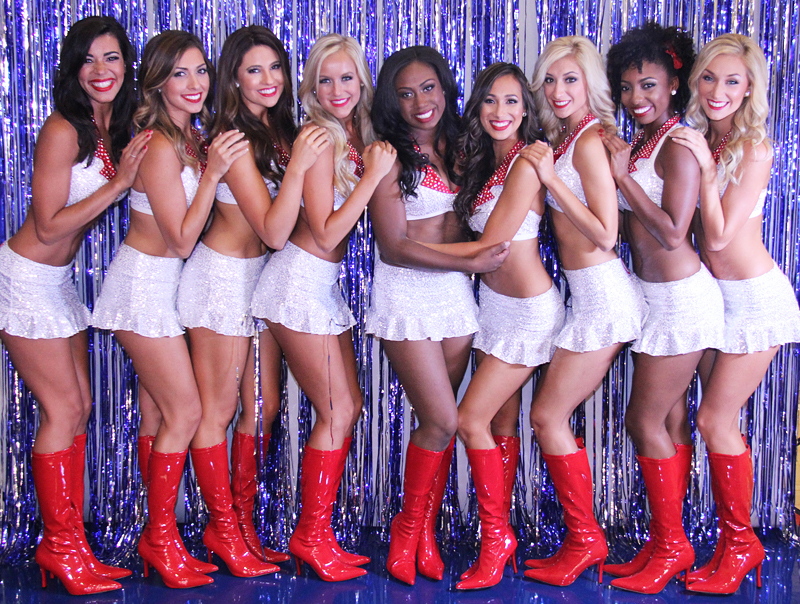 Veterans Kelsey, Brooke, Natalie, Tatum, Brittany, Kellie, Brianna, Candace, and Karissa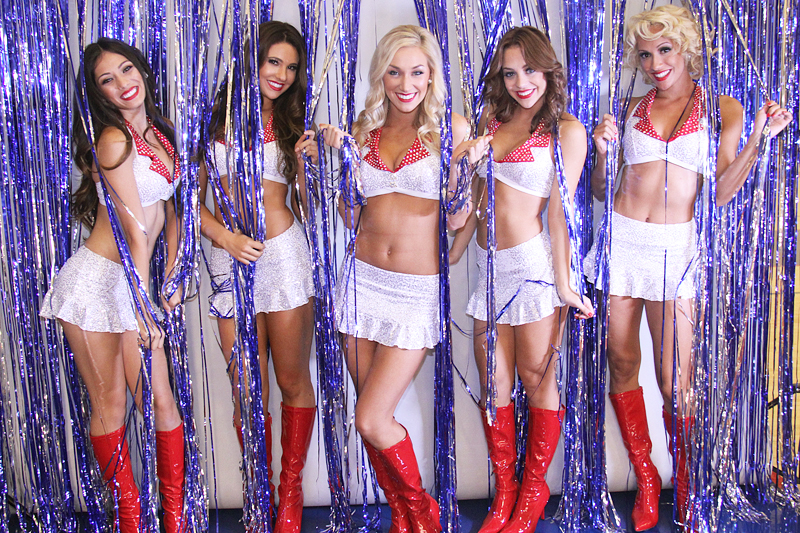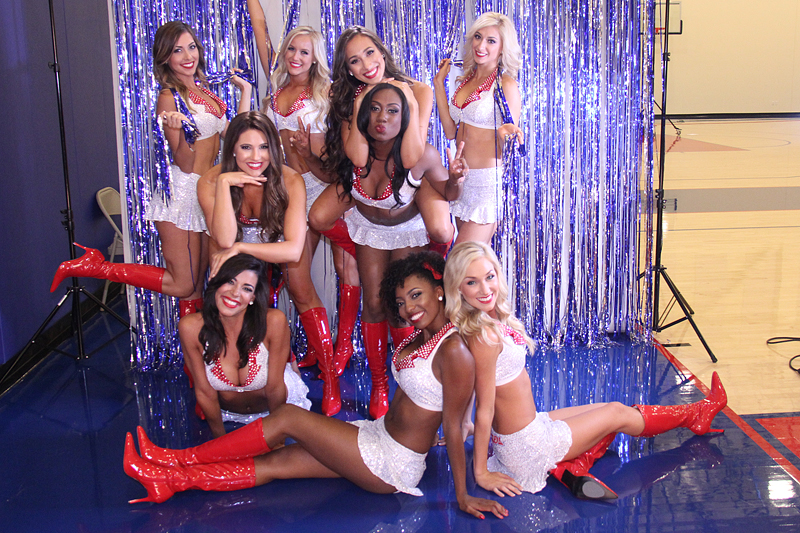 Just the vets for now. Nina was still shooting, so we didn't get to to a rookie shot until after: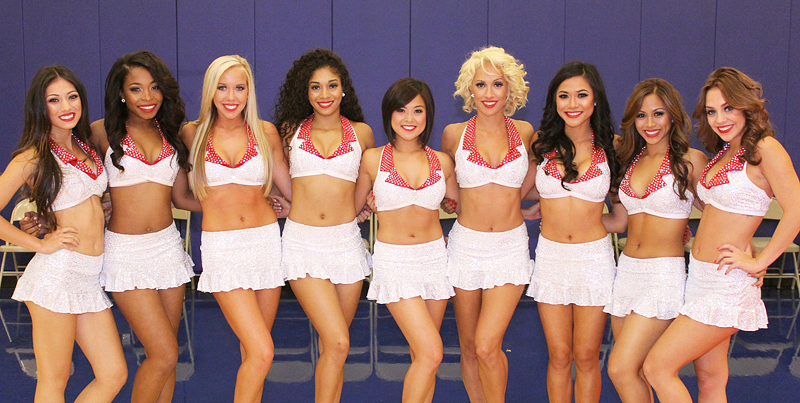 Rookies Gabri, Mariah, Tyra, Amber, Sharon, Jen, Nina, Veronica, and Roxy
The group photo went really quickly. Ten minutes. Fifteen max.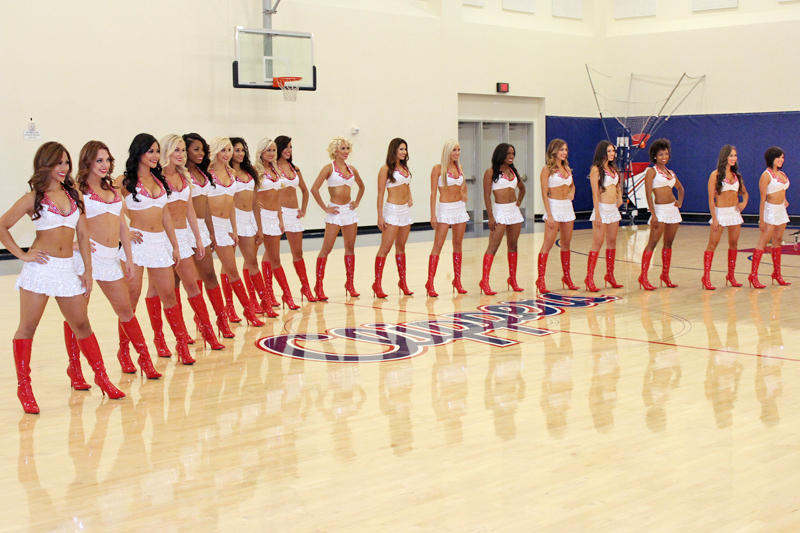 They lined everyone up by height, made a few adjustments, and click-click-click it was over.
The day started around 8am and everyone was finished by 2. It goes so fast! In prior years, the team shoot has been at the dance studio, and it's followed by several hours of rehearsal. This year, they got a break. Once the shoot was over, they were free to go.
These are the faces of women visualizing the Double-Double and fries they're about to order over at the In-n-Out Burger. (Mmmm….burgers…)
I'm not sure how long it will be before the Clippers site is updated with the new photos, so I leave you with a hit of what to expect.


ROLL CALL!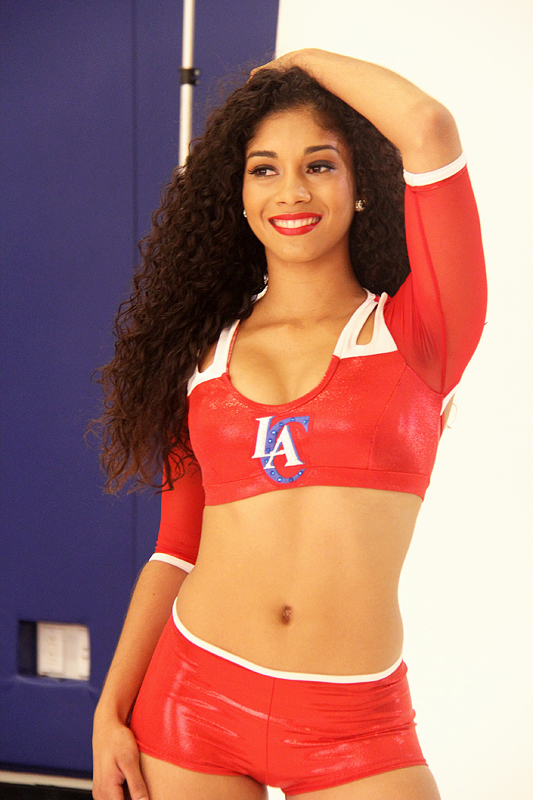 Amber (rookie)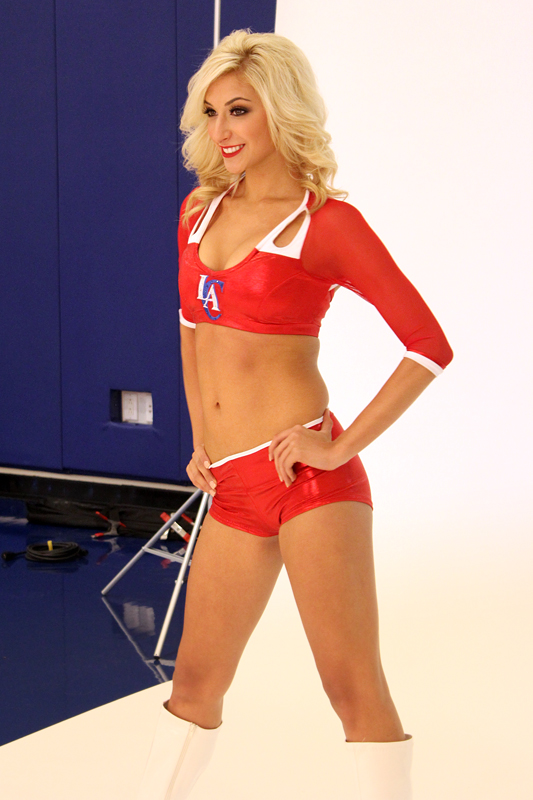 Brianna (year 2)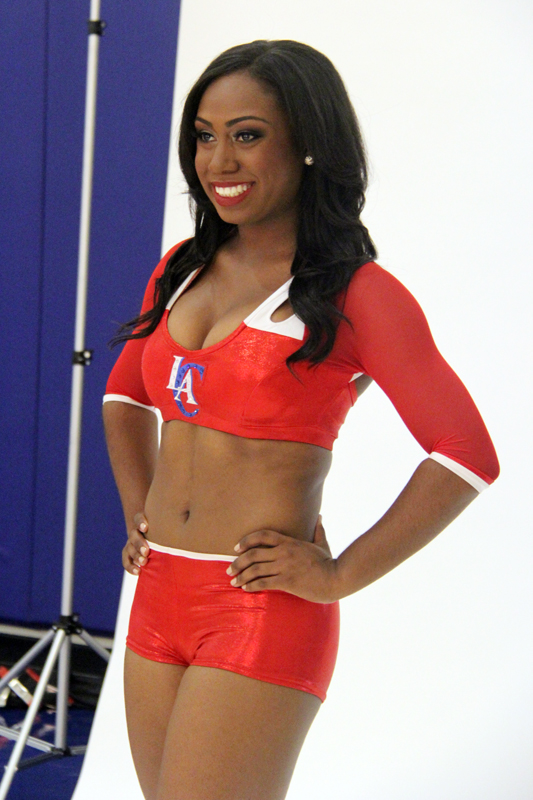 Brittany (year 8 )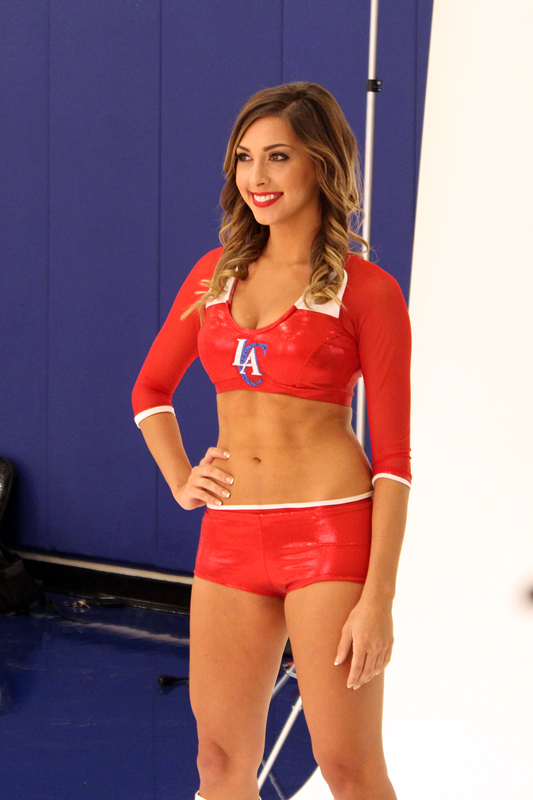 Brooke (year2)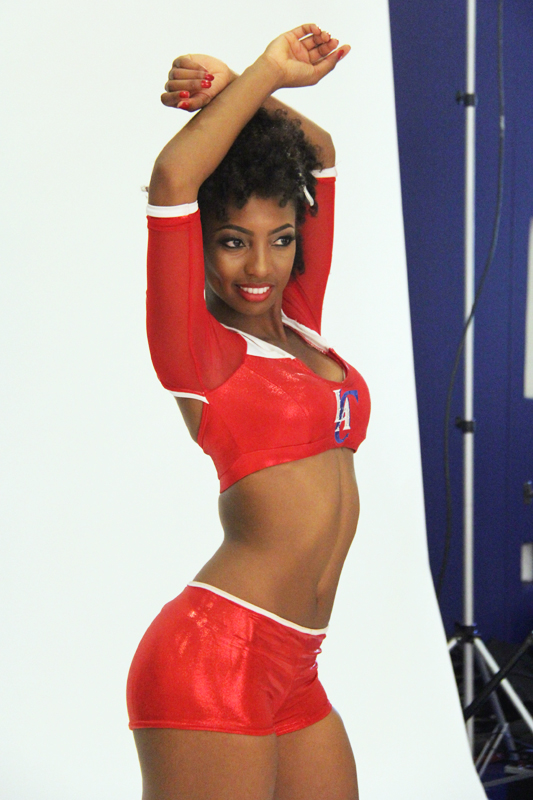 Candace (year 3)

Gabri (rookie)

Jen (rookie)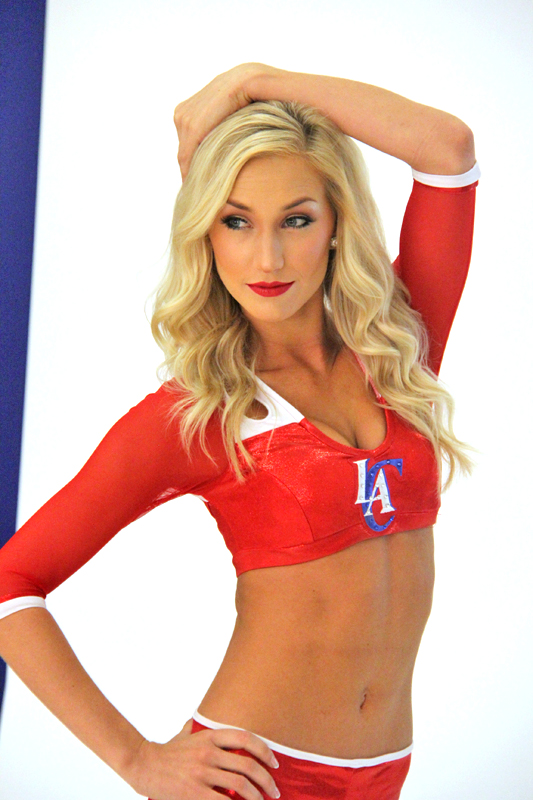 Karissa (year 3)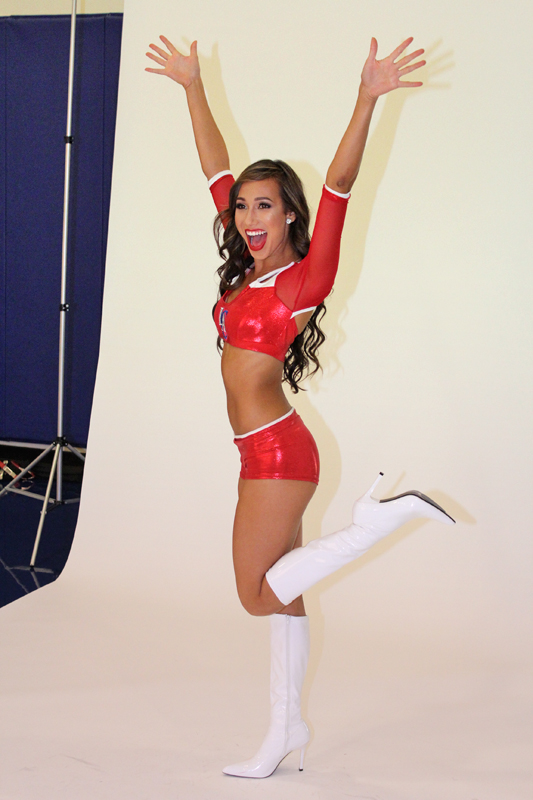 Kellie (year 5)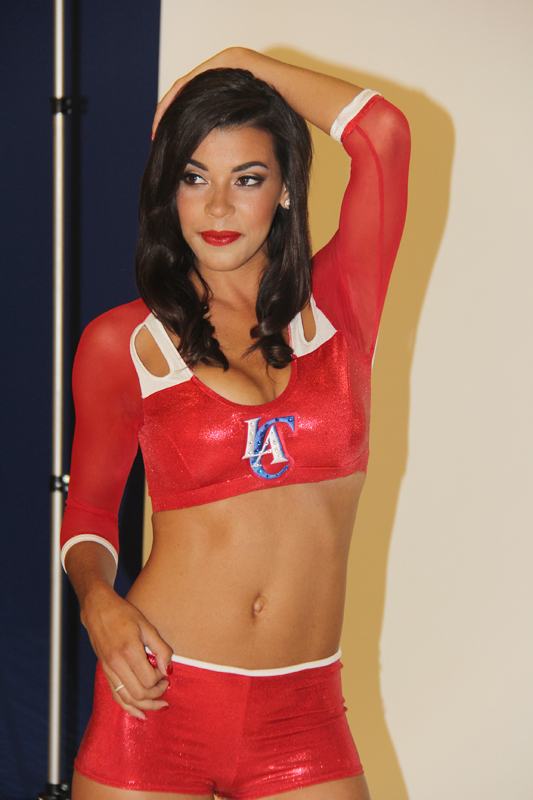 Kelsey (year 3)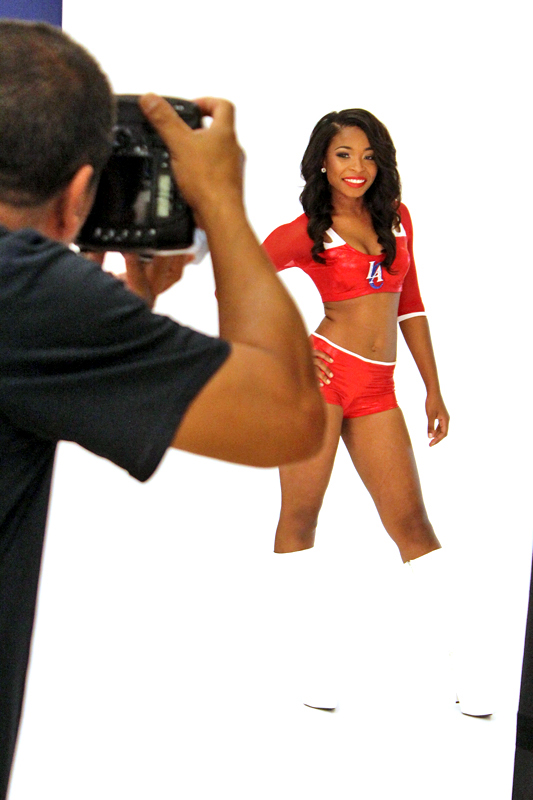 Mariah (rookie)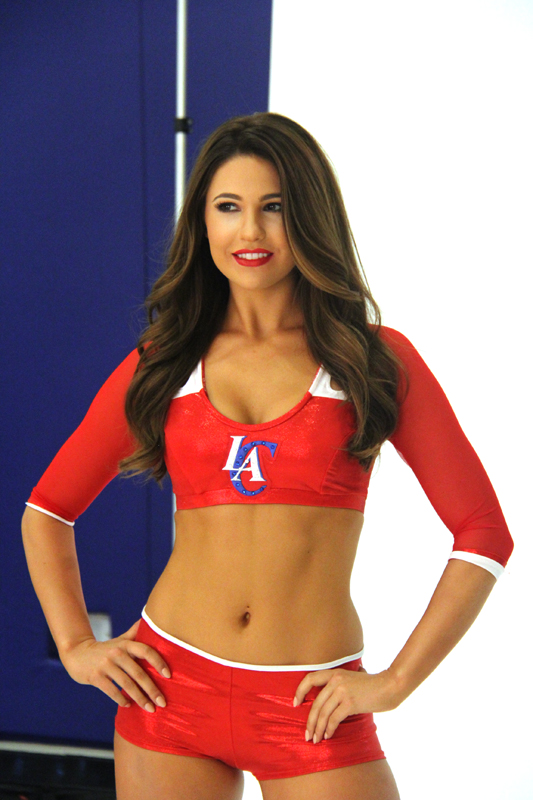 Natalie (year 2)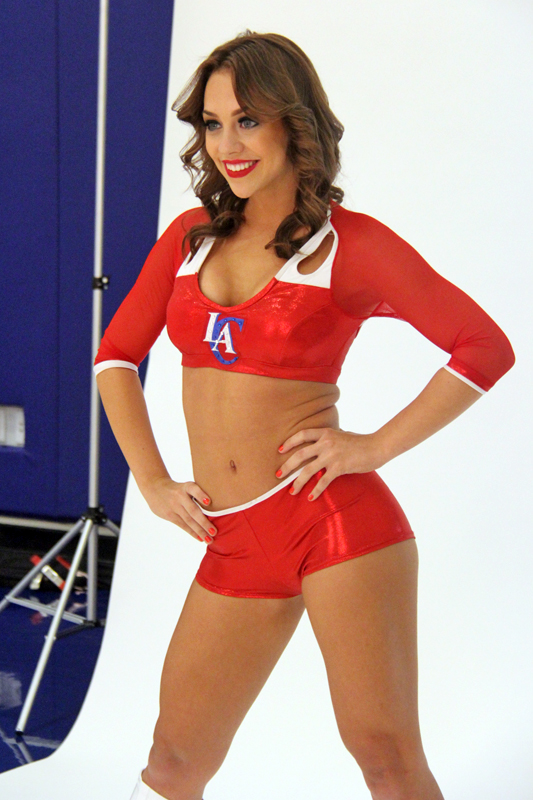 Roxy (rookie)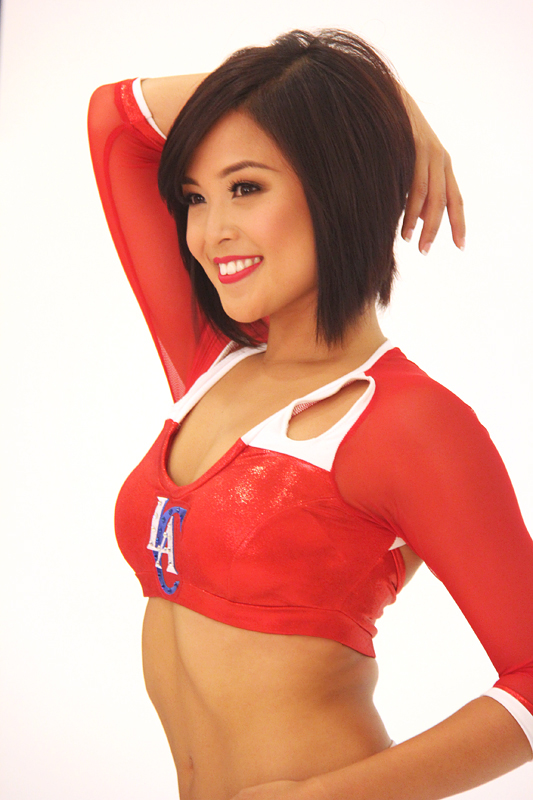 Sharon (rookie)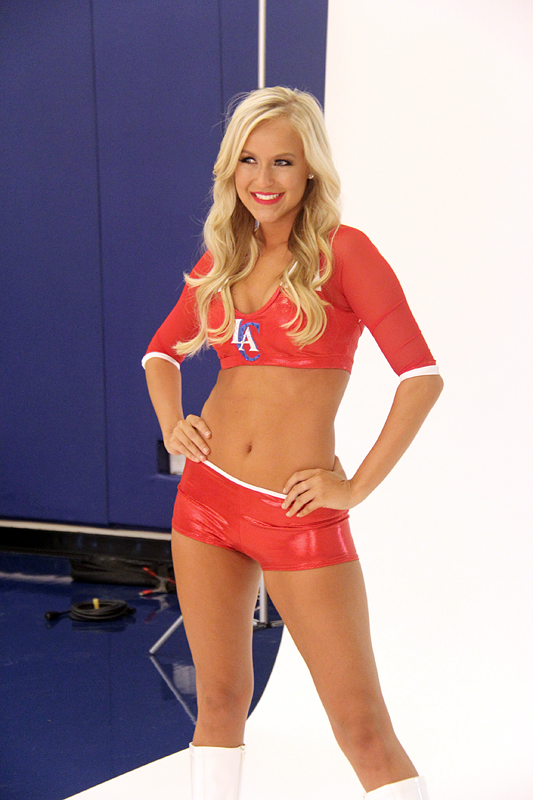 Tatum (year 3)

Tyra (rookie)