This year's Clippers Spirit auditions kicked off on Sunday morning at the Clippers training facility in Playa Vista, CA. Over 200 ladies queued up for
the opportunity to represent the Clippers organization and entertain fans at home games this fall.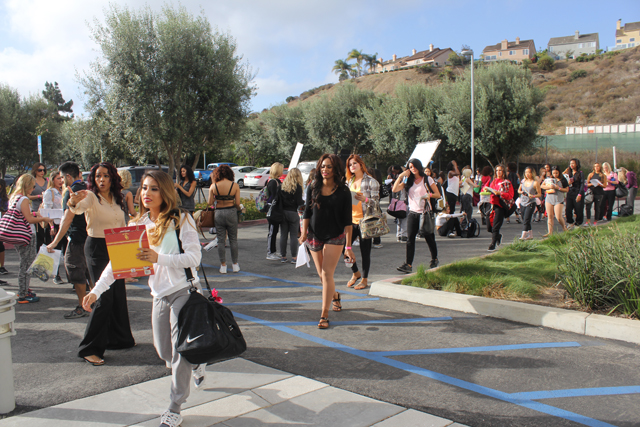 The entire thing was filmed by a tv crew, so the place was crawling with black-clad crew members with cameras, microphones, clipboards, and other mysterious looking equipment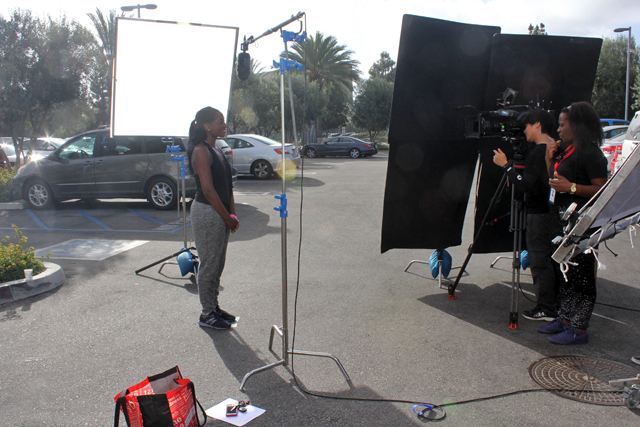 The dancers, who'd started arriving before 8 am, had plenty of time to warm up and get ready for the day.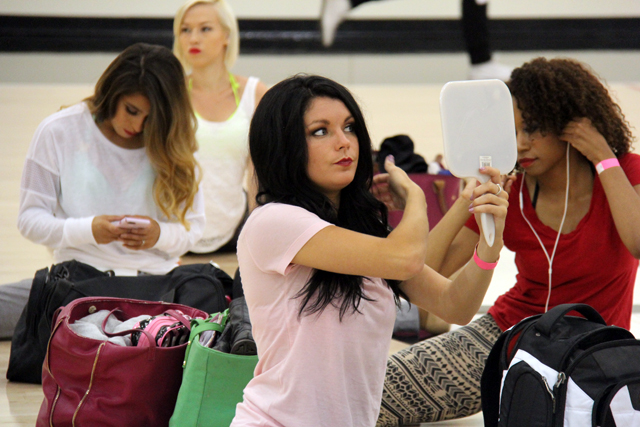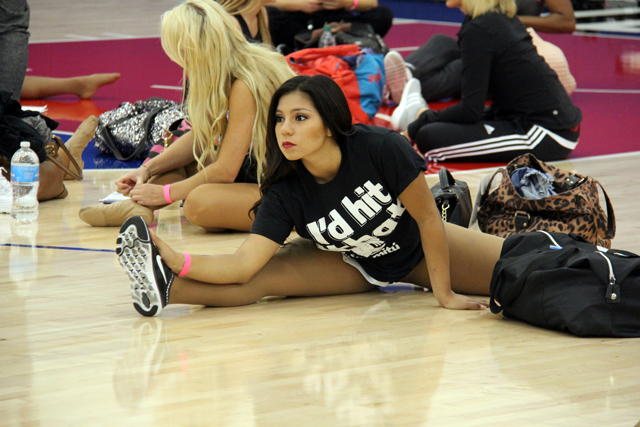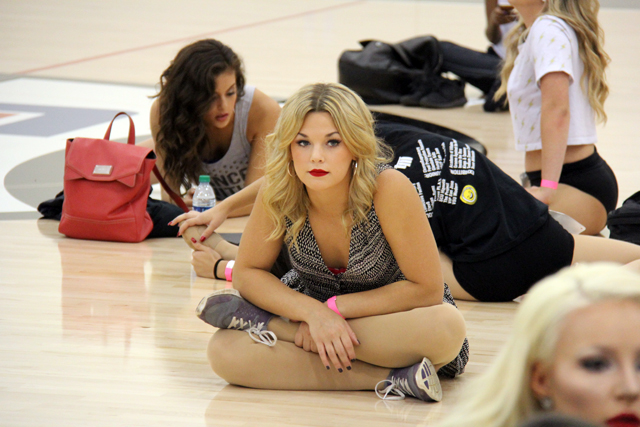 The day kicked off at 9:30 am with a pep talk, where dancers were encouraged to do their best, put it all out on the floor, and try to have some fun with the process.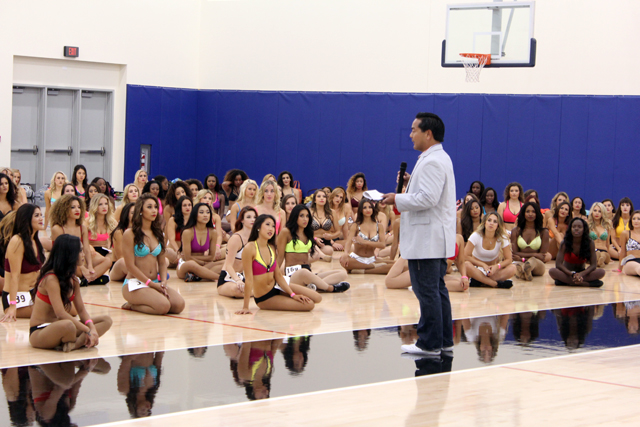 They also introduced the judges and the numerous helper elves (interns) there to make the process go smoothly.
Clippers Spirit alumni Brianna, Justene, Anasheh, Brittany, Bianca, and Michelle were on hand to assist the choreographers.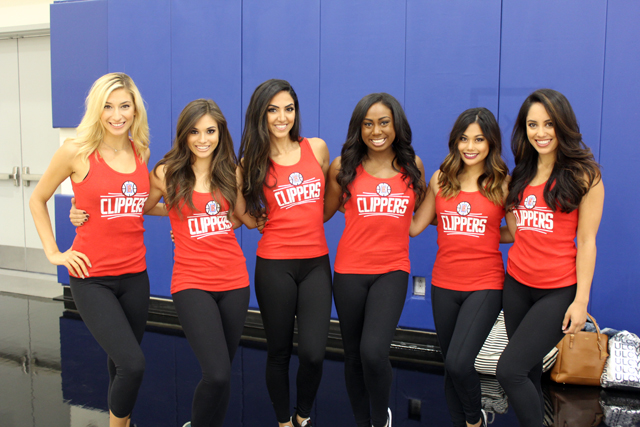 The Clippers organization shook up the audition process this year. In addition to the change in venue (Air conditioning! Praise the Lord!), there were different choreographers, and a different format than usual.
Unlike past years, where the audition began with a technical across-the-floor combination, this year, the first round one didn't involve any choreography at all. Instead, for this "First Impressions Round," the dancers were called into the room in groups of 25.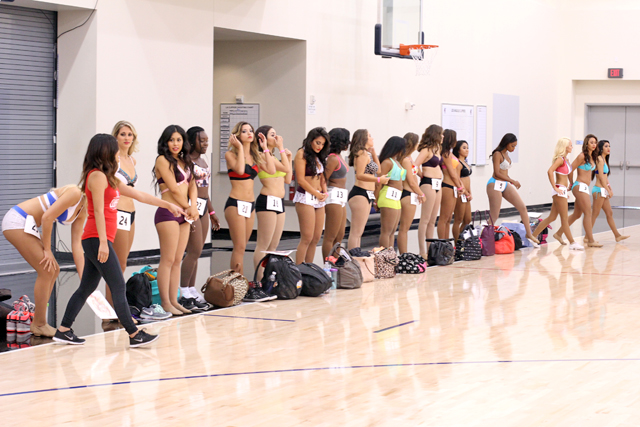 Then they took the floor in groups of four or five to introduce themselves to the judges, and then freestyle and show off their best moves.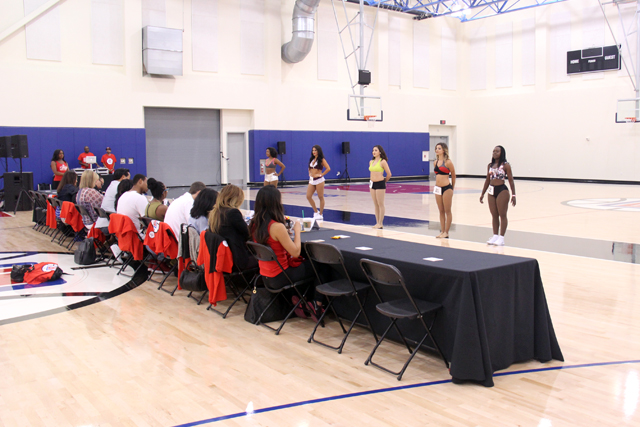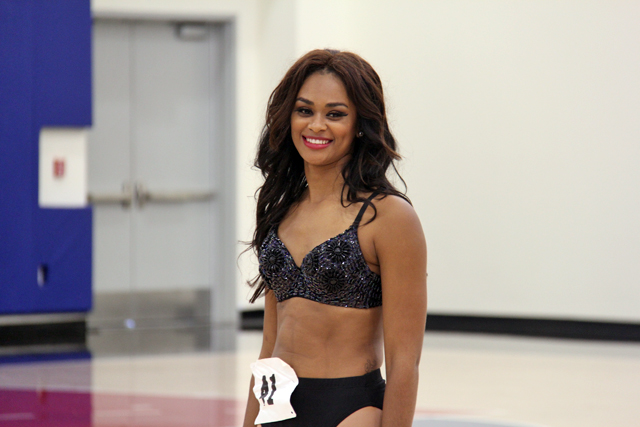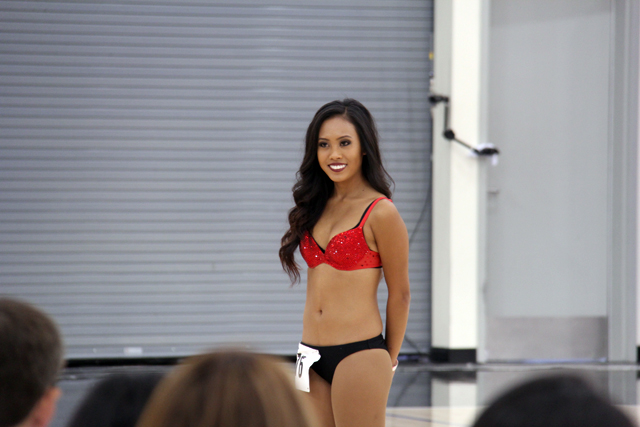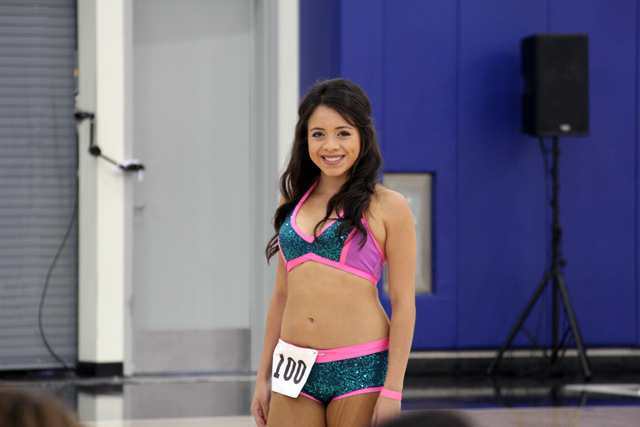 We saw lots of tricks, lots of technique, a little bit of tumbling, and more than one dancer twerked it out for the judges.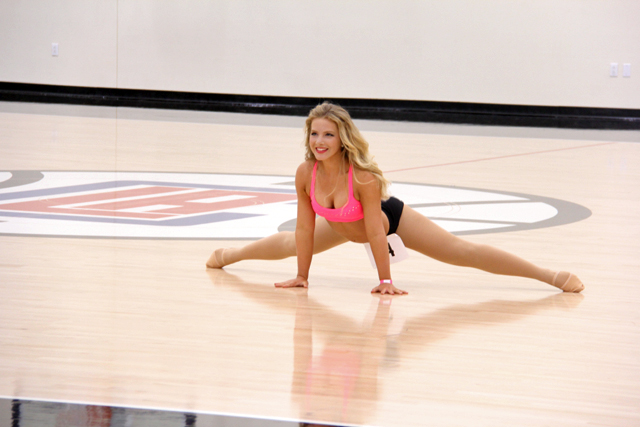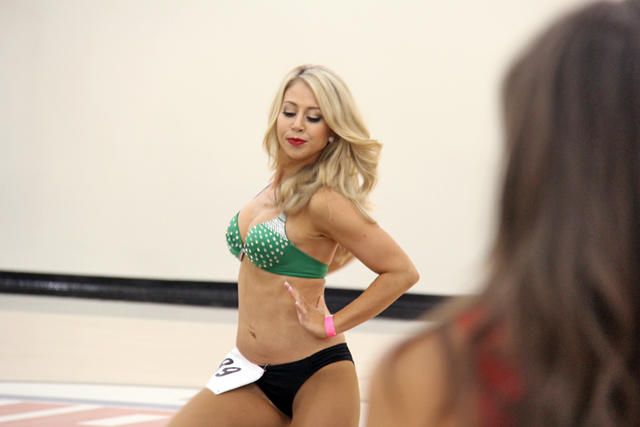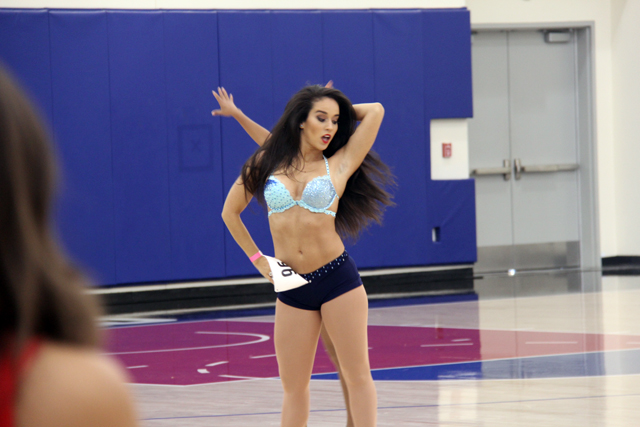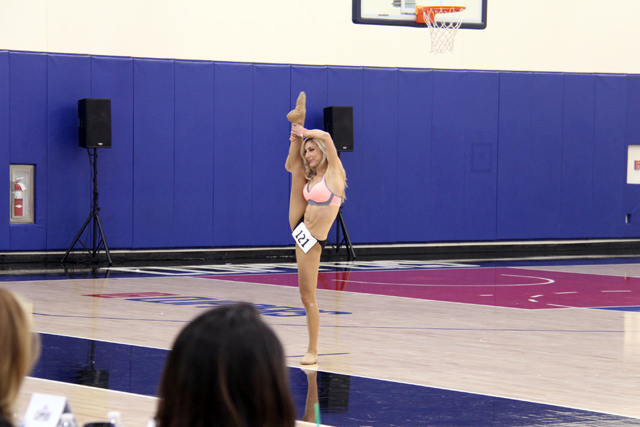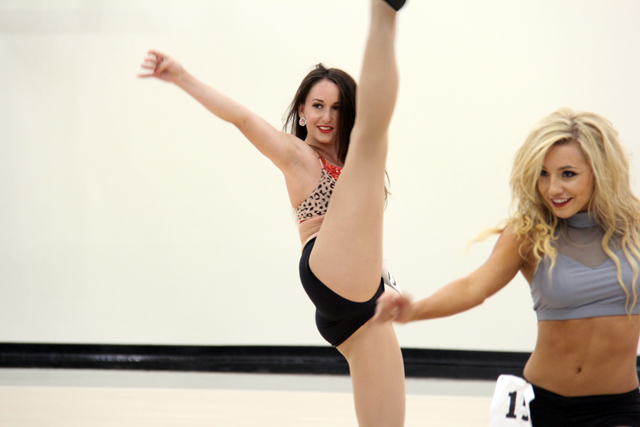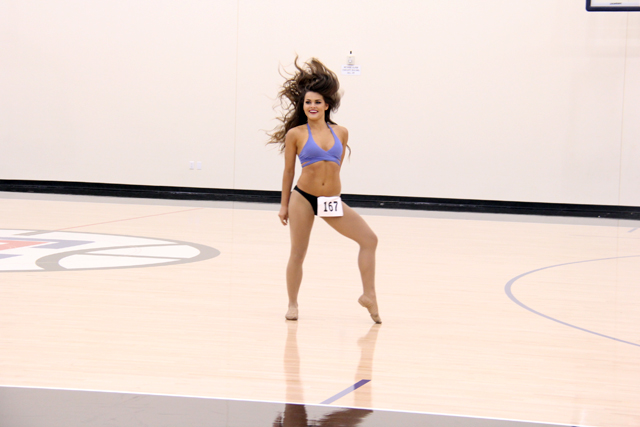 As each group of 25 finished up, they were steered outside to hear their fate: in or out.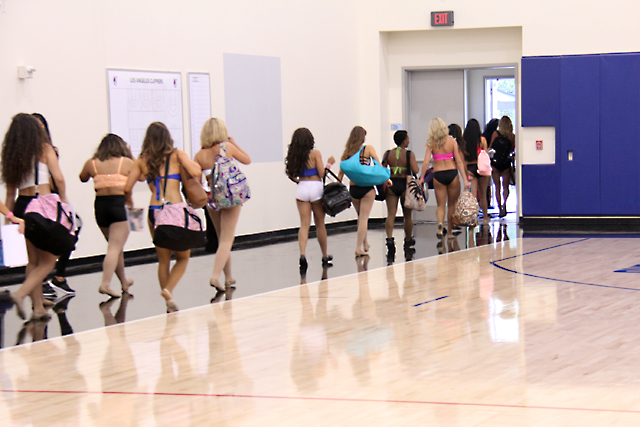 Those who made the cut headed back inside to wait for the next round. That first round took almost three hours. After a break for lunch, the veterans from last year's team made their entrance. Fourteen of them, dressed all in black, matching down to shoes and accessories.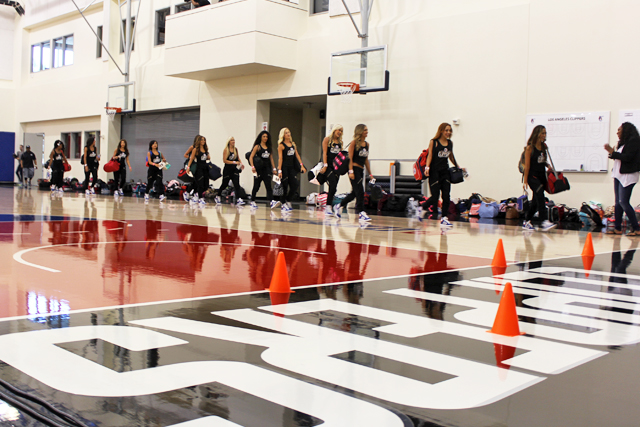 I know and like all of these ladies, but heck, even I was intimidated when they walked in.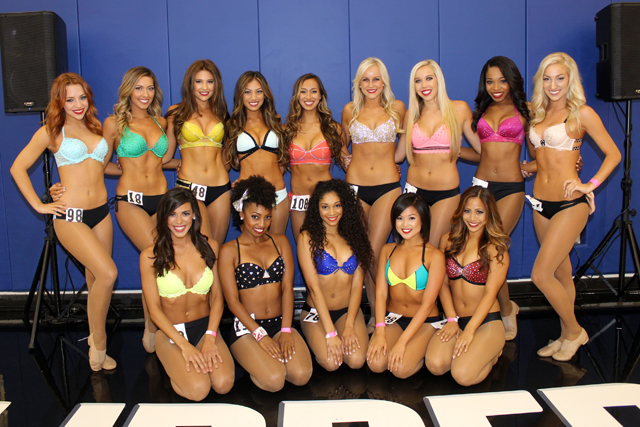 14 veterans. 18 spots on the team. That's scary odds for both the veterans AND the aspiring rookies. After the lunch break, everyone gathered around to hear the plan for the rest of the afternoon: first a jazz/technical combination, then another cut, then a hip hop combination, followed by a third cut.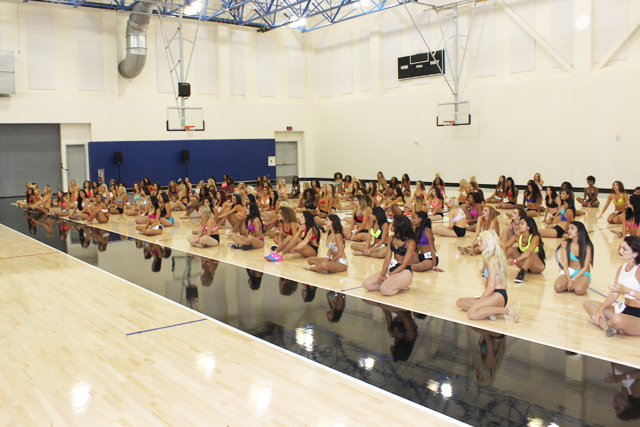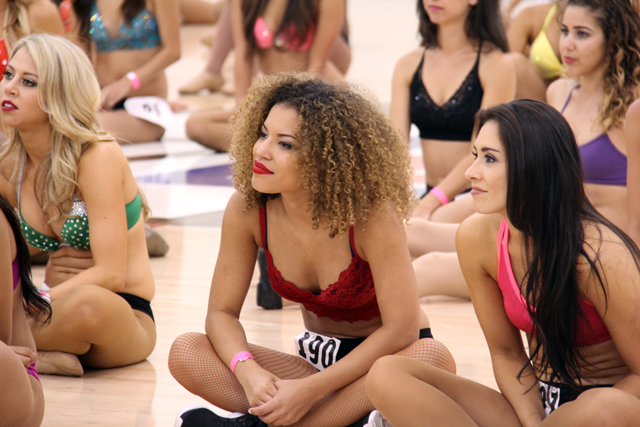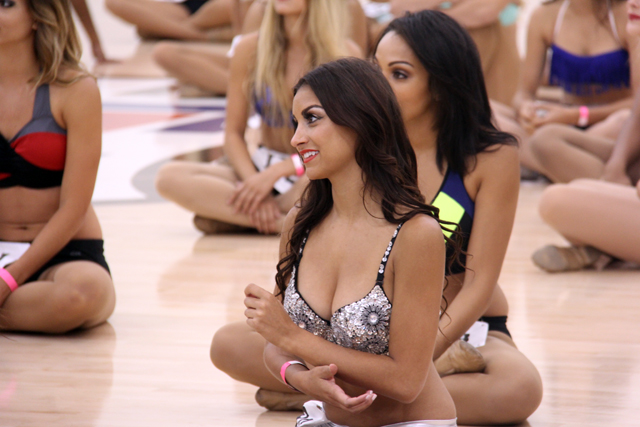 Sophia Aguiar choreographed the first combination. Sophia's resume includes performances with JLo, Nicki Minaj, Justin Timberlake, and heck if I know what all else. She's a member of the cast for Britney's Spears' Vegas show. Just so you know. This is no slouch off the street. Sophia chorographed a really fun dance to Pharrell's "Freedom."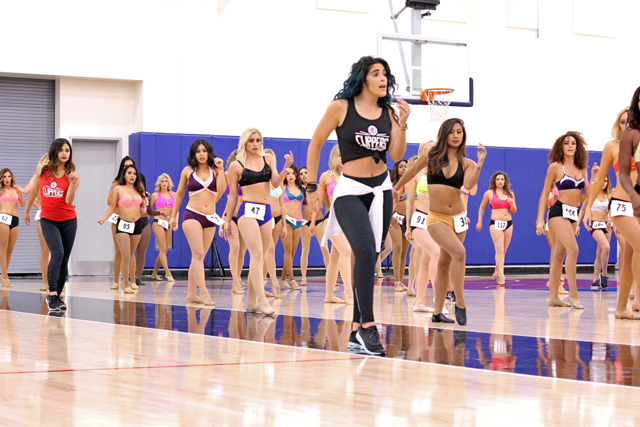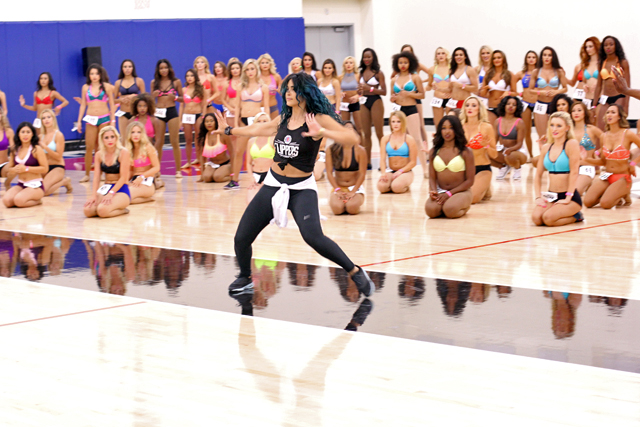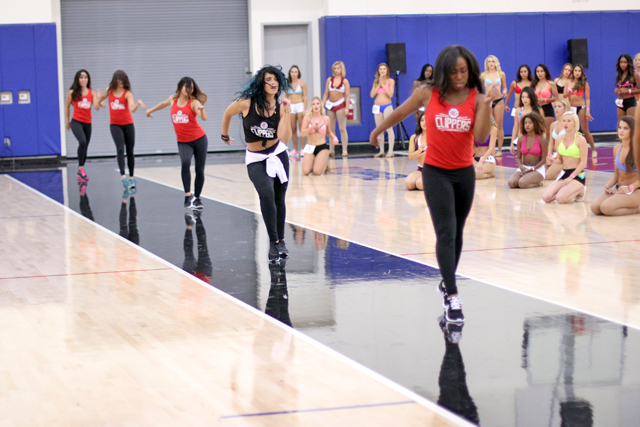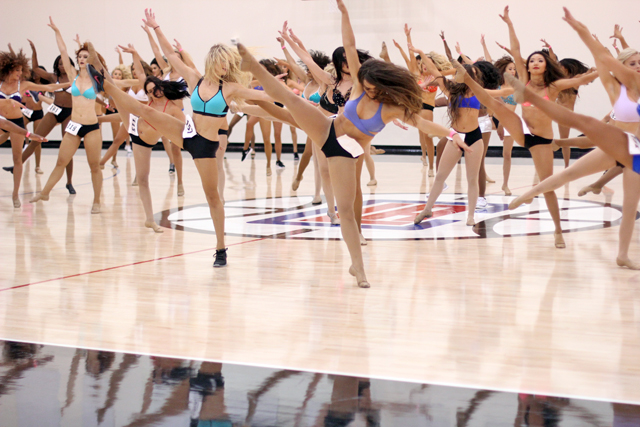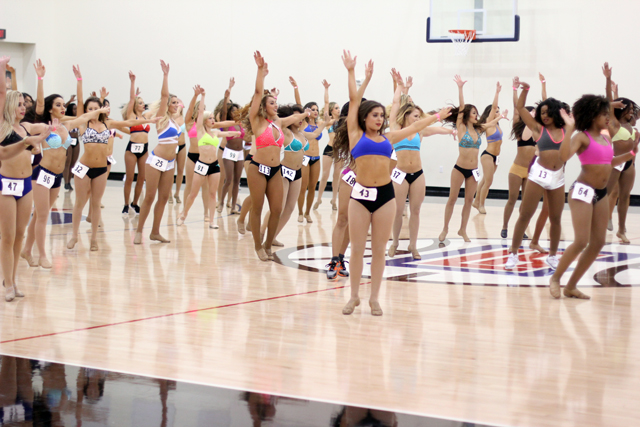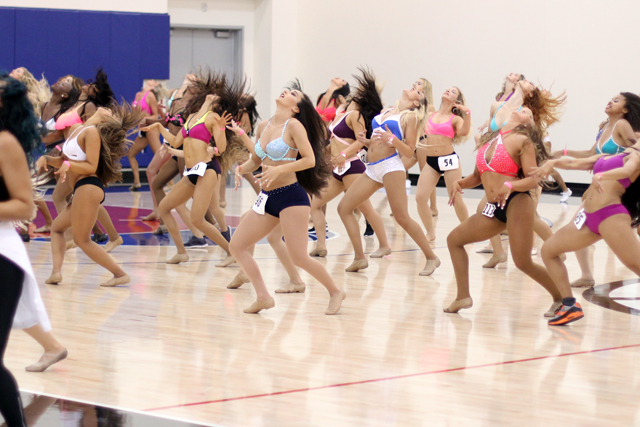 This went fast. 30 minutes later, she'd taught the combination, the dancers had run through it a few times, and then it was time to line up for round two.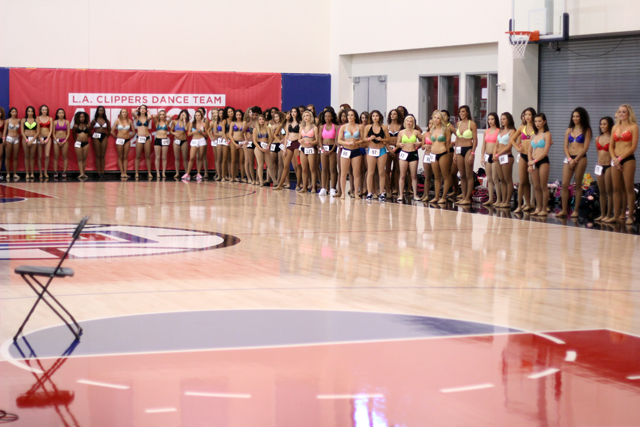 Show us watcha got, ladies!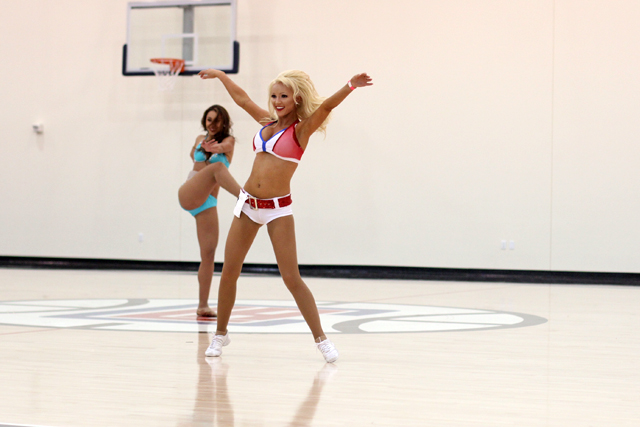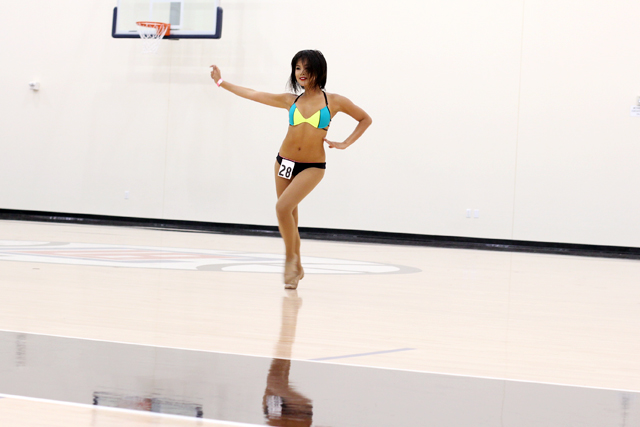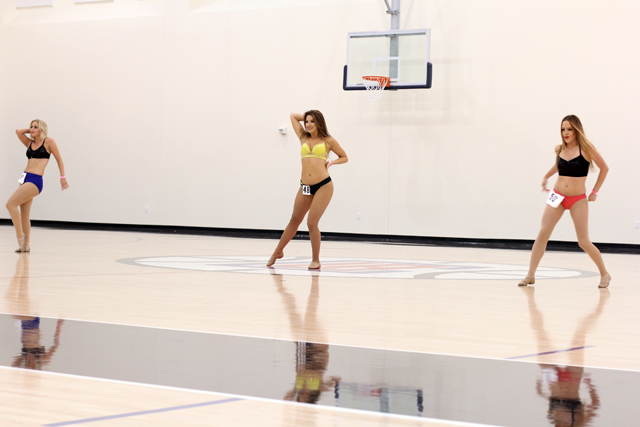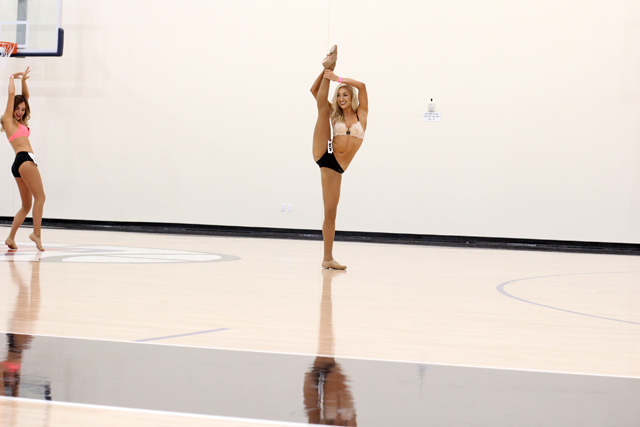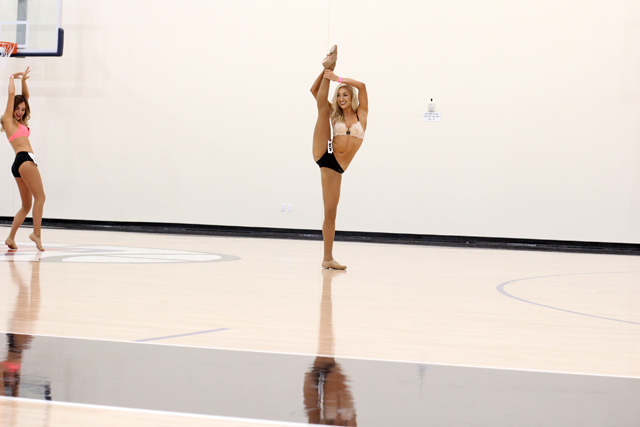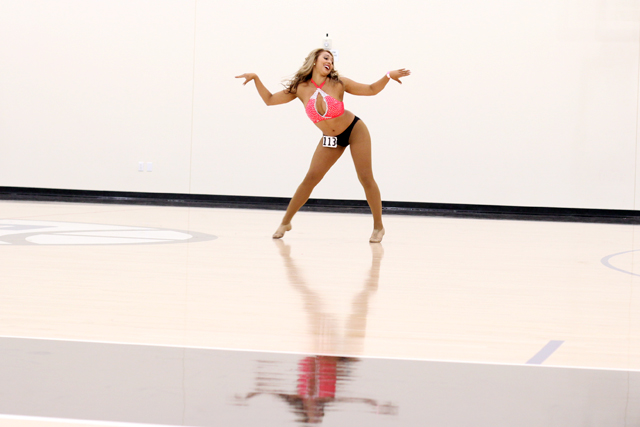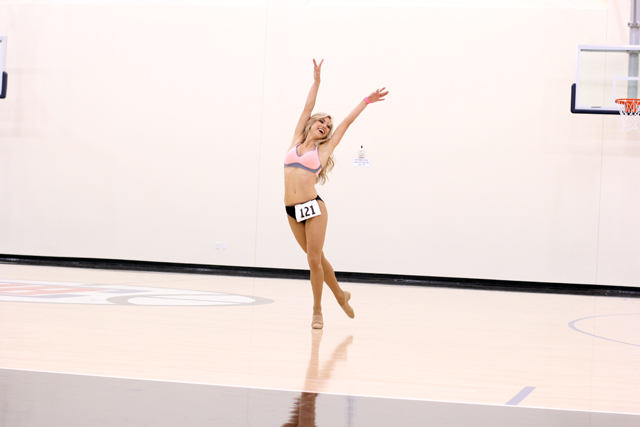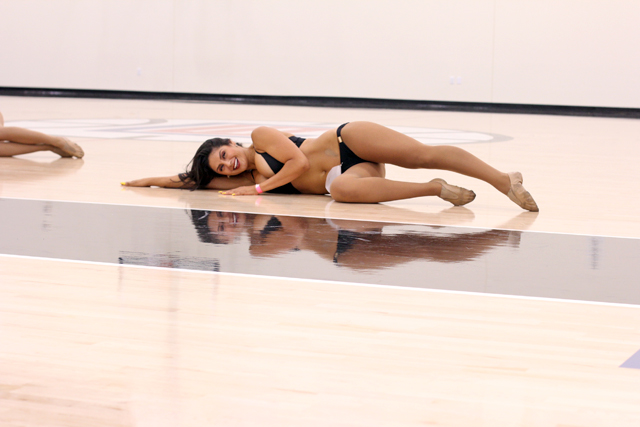 By 3pm, round 2 was over.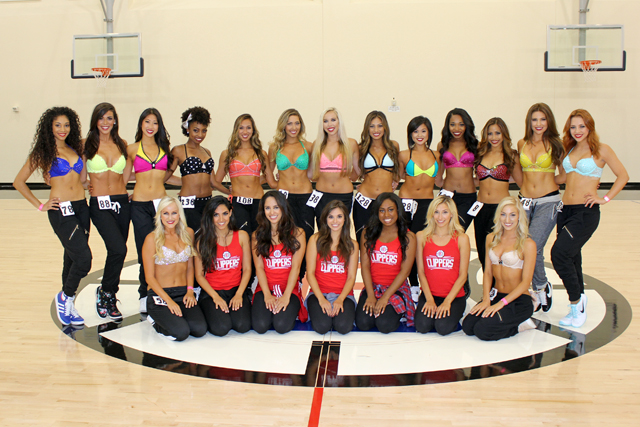 Clippers Spirit, past and present, waiting for the judges to finish deliberating.
90 minutes later, the second cut was announced, narrowing the field down to 60 danceers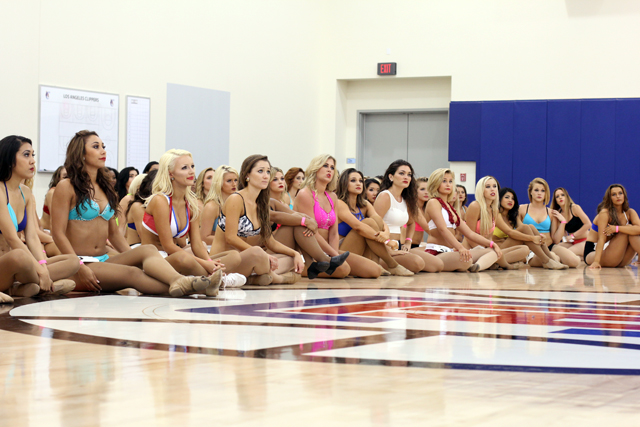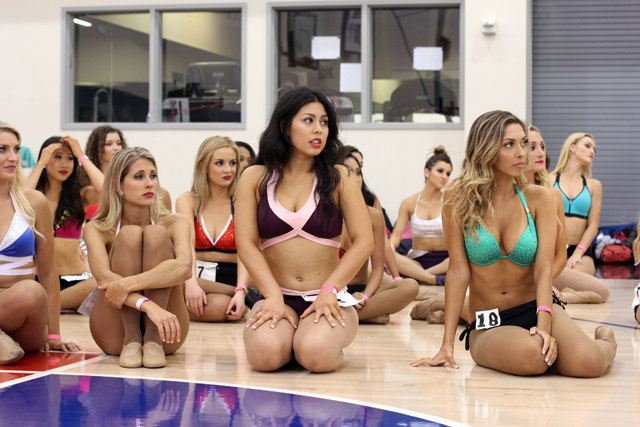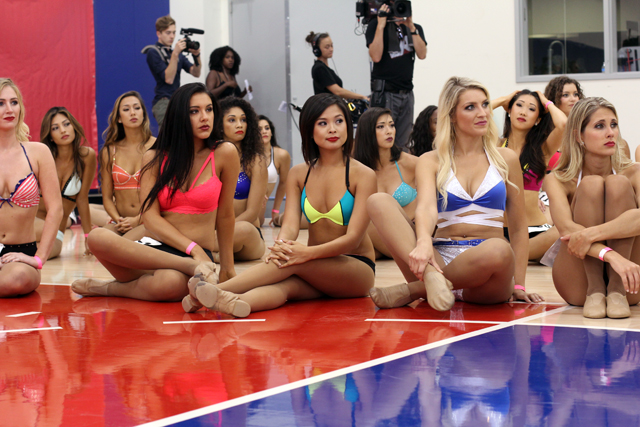 There was no time to hug your girlfriends goodbye. Everybody get up and put your pants on, it's time for hip hop. The choreographer for this round was Bryan Tanaka.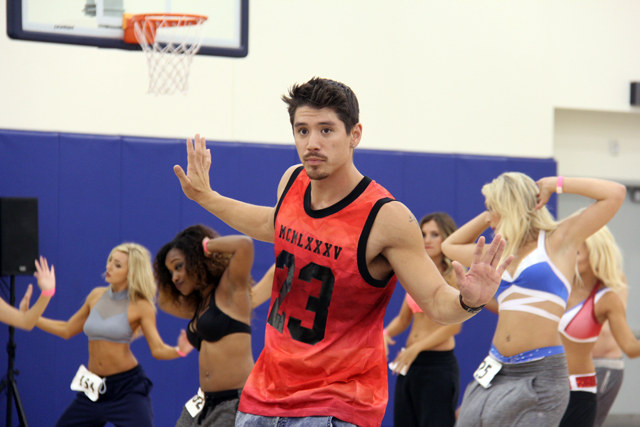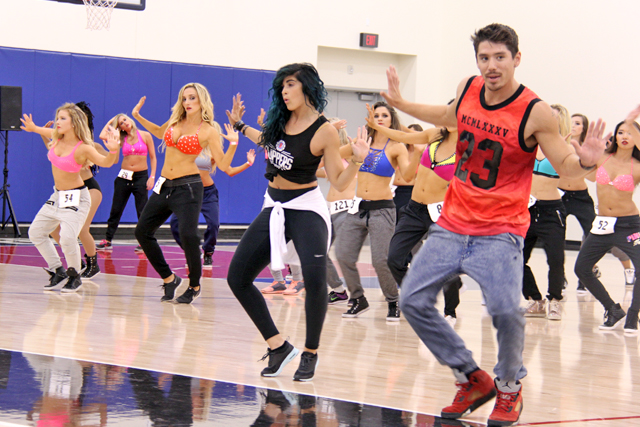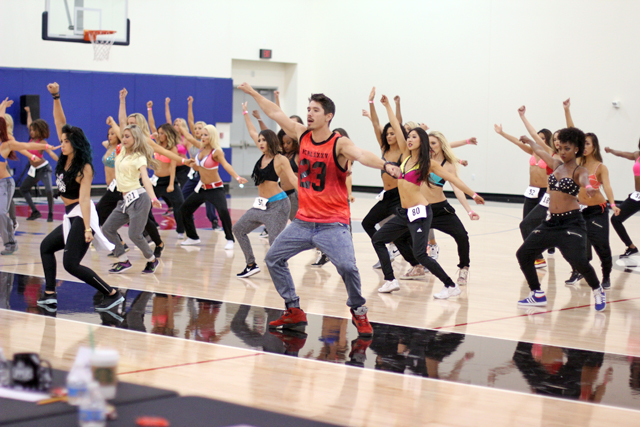 Because why wouldn't Beyonce's dance captain be choreographing for the Clippers Spirit audition? Honestly, sometimes I actually forget this is Los Angeles. And then something like this happens.
Bryan's combination was to Dawin's "Dessert". (The song will confuse you at first. But the jam hits you about 45 seconds in. "Watcha gon, watcha gon do with that dessert? Murder dat, murder dat, murder dat dance floor.)
This time there were less than 30 minutes to learn the dance. This is where they separate the boys from the men. So to speak.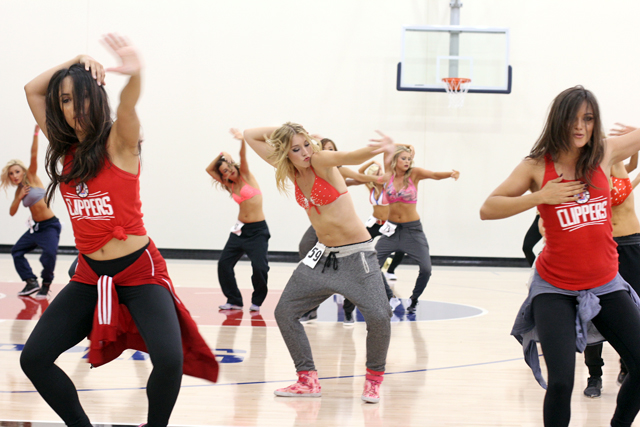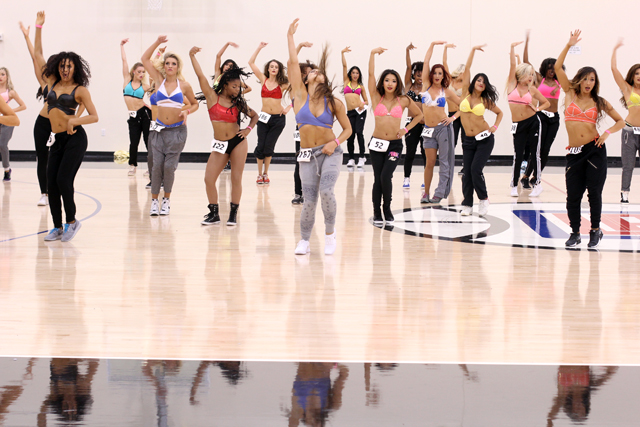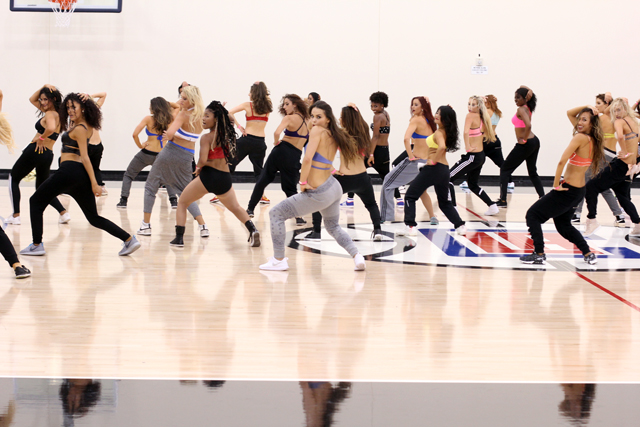 On to round 3 judging: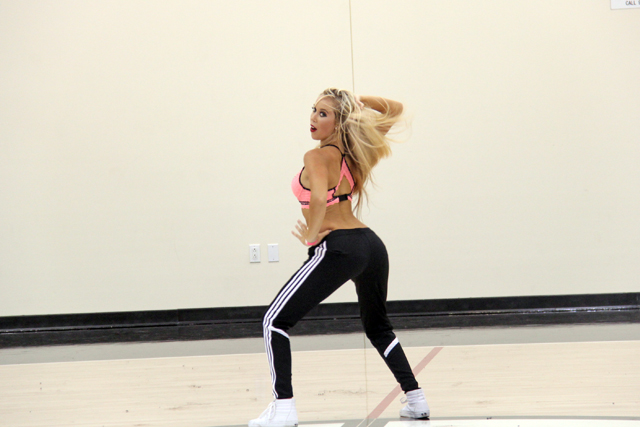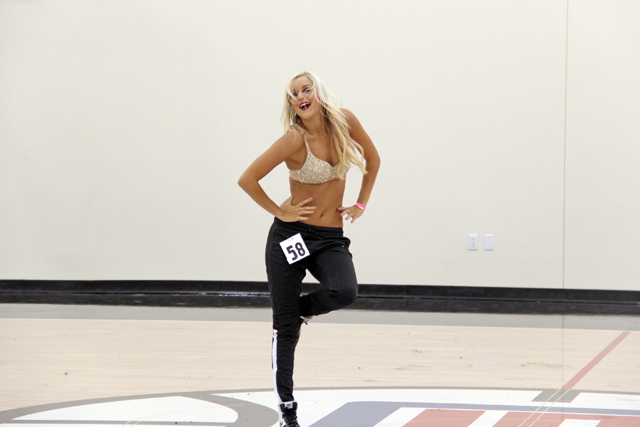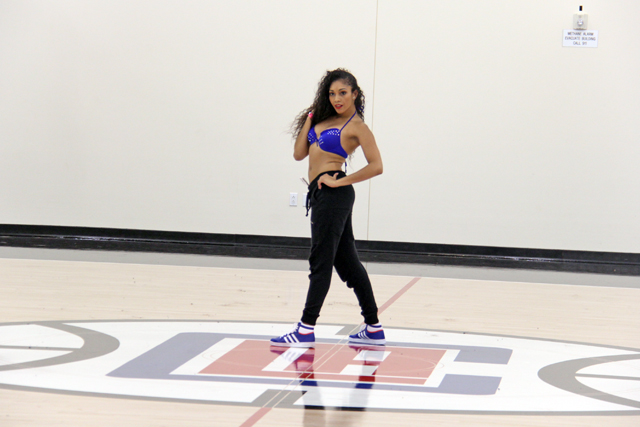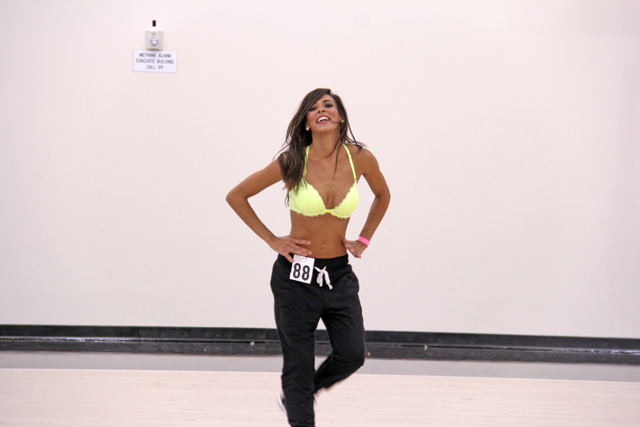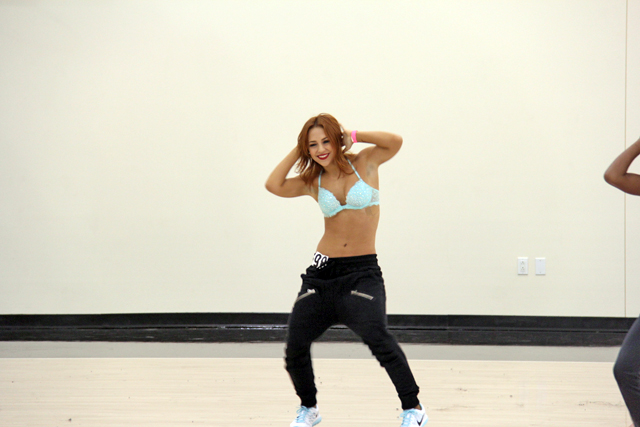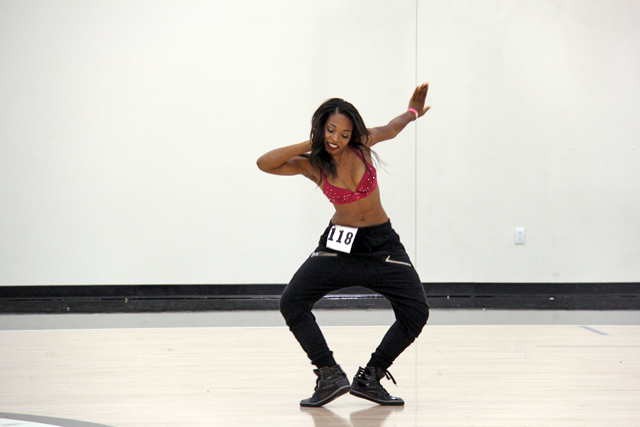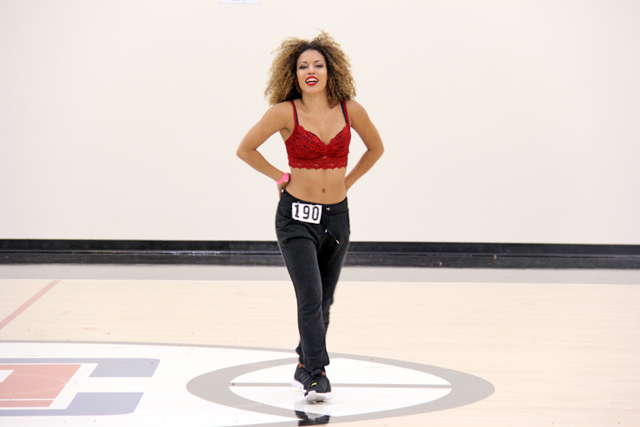 And then it was over. Nothing left to do but wait for the judges.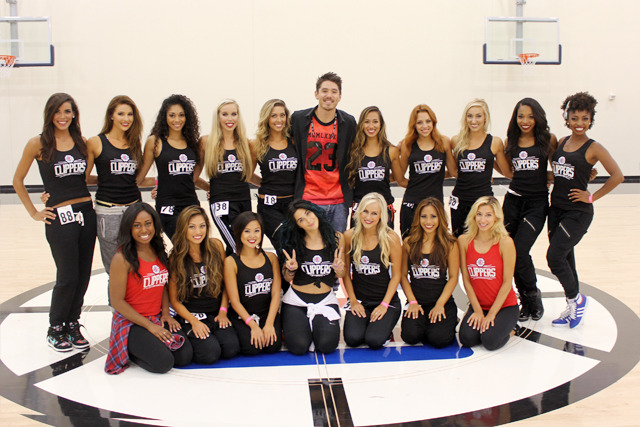 Spirit vets with Bryan and Sophia When the judges returned, they cut the group down to 41 dancers (including all 14 veterans – woot!), who will duke it out at finals tomorrow night. It's going to be insanely competitive. To say the least. Stay tuned!