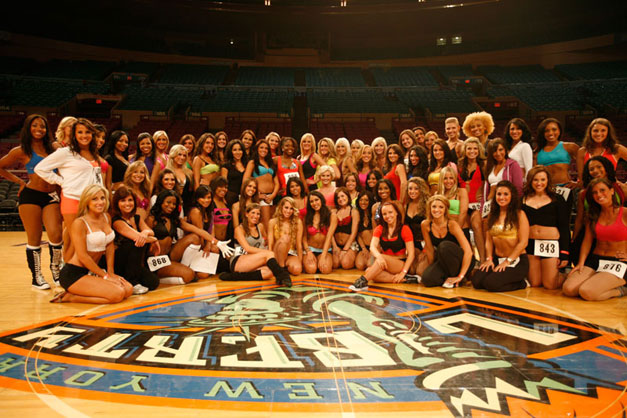 Knicks City Dancers Auditions:
June 28, 2009
The Monitor
Hundreds of dancers showed up to make their best moves at Madison Square Garden today, but only a few dozen were chosen to move on to the next round. Meet the women who made the cut – those who will hit the ground dancing again tomorrow, the next step on the road to becoming a Knicks City Dancer.
The dancers return to The Garden [today] for round two, so stay tuned for more behind-the-scenes audition photos and video of the dancers in action, plus hit Facebook for KCD coach Danielle's updates from the floor.
Click here for MORE:
Meet the Semifinalists
Day One Highs and Lows
Toes to Nose: The Highest Kicks
How'd They Do That?!
Look, Up in the Sky: It's Dancers in the Air!
Line Up With the KCD Hopefuls
KCD Audition Photos '08: Round One | Round Two