File this under "WICKED COOL"
So, a few days ago I heard about the Oakland Raiders partnering with AirAsia to help raise the Raiders' profile in Asia, and grow the airline's worldwide market. I admit, I didn't pay attention to the details. Blah blah blah… sponsorship. Blah blah blah…airplane. Blah blah blah…unprecedented creative endeavor. Yadda yadda yadda.
And then I saw this: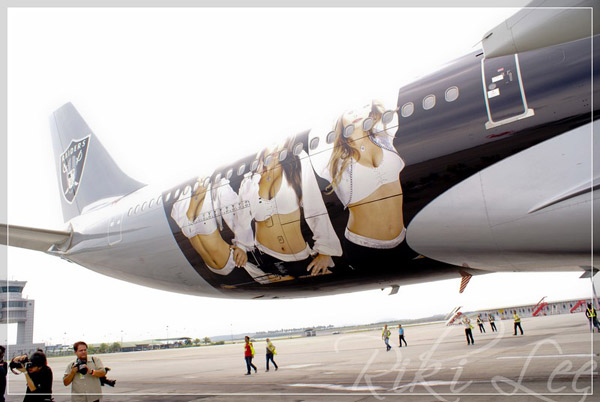 Yes, that's an airplane. And yes, those are Raiderettes on the side. Sweet!
There are a few players and the Raiders label on the other side, of course. There's even an eye patch on the nose of the plane. All of this is reallyl nifty. And I think it really says something about the Raiders and their pride in the Raiderettes.
Stop for a moment and think: what if it was YOUR face up there? I guess you'd try to get a couple more hours of sleep the night before the uniform photo shoot if you thought your image could eventually wind up on the side of an A340 Airbus!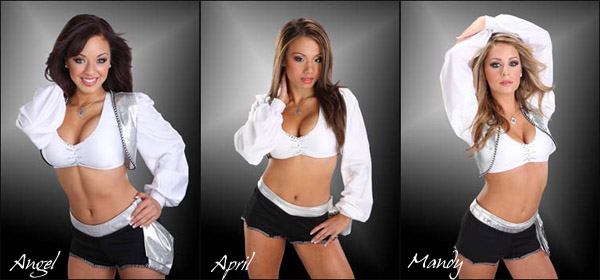 FYI, that's Angel, April, and Mandy from last year's team. Angel and Mandy are still on the team this year. I believe April is retired.
Click here to read about it on Raiders.com
Click here to view photos on Posterous.com