Still catching up from the holidays!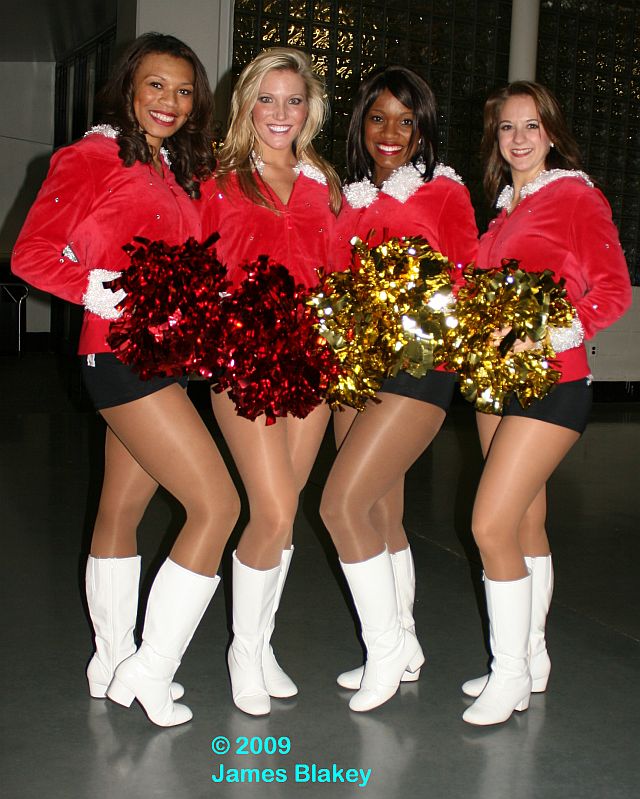 The Saturday before Christmas the Baltimore Blast Cheerleaders were in the holiday mood. In the second half they wore their Santa jackets.

So cute, just like a Christmas Card!
In between the 3rd and 4th quarters the Cheerleaders rocked the house with their annual holiday performance. Here's a look at how it starts.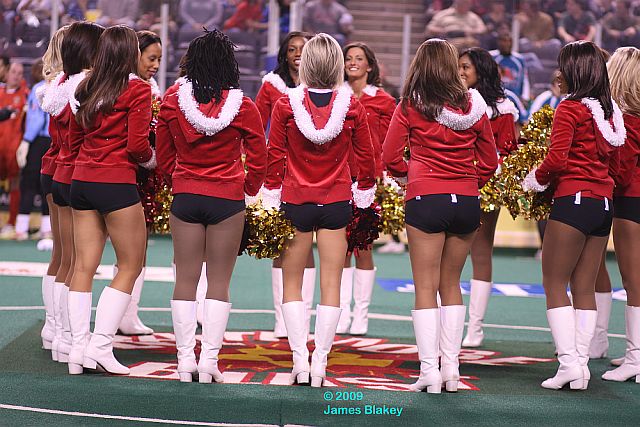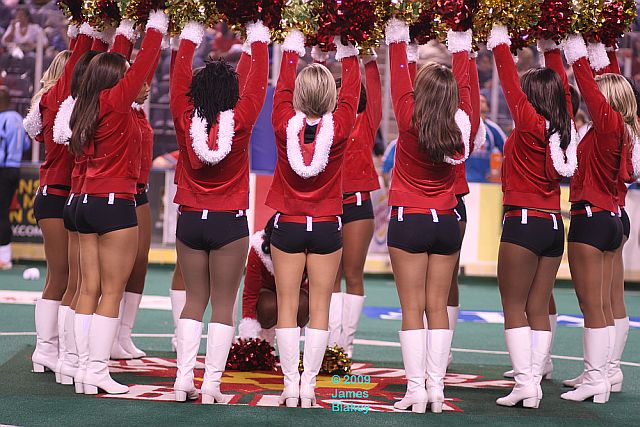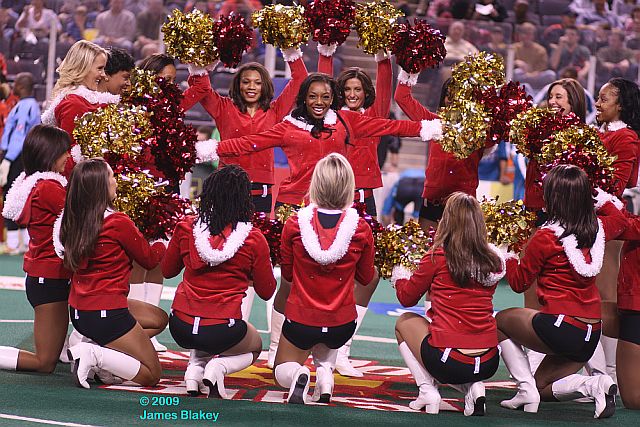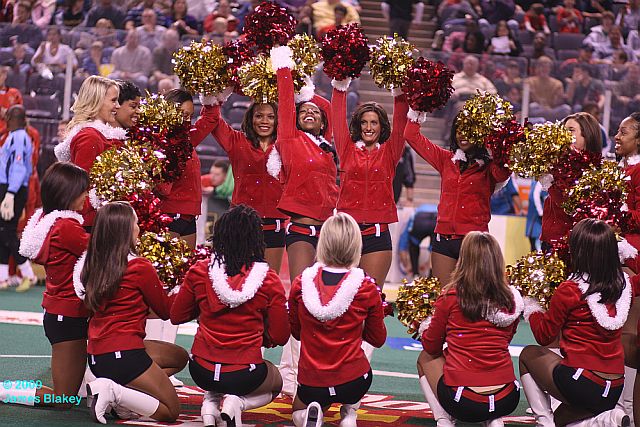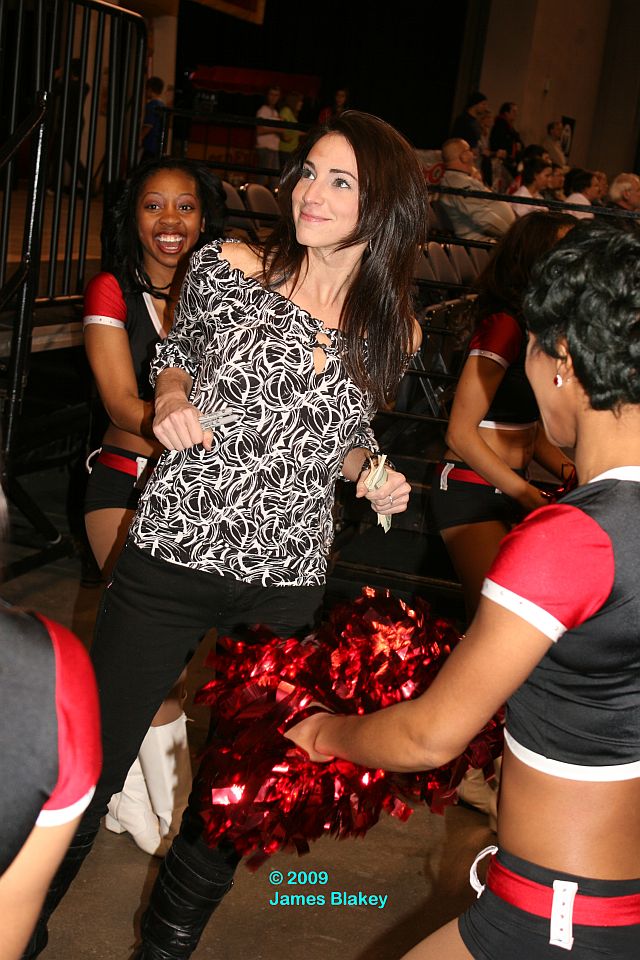 Director Elizabeth "Liz" Guardalo show off her moves.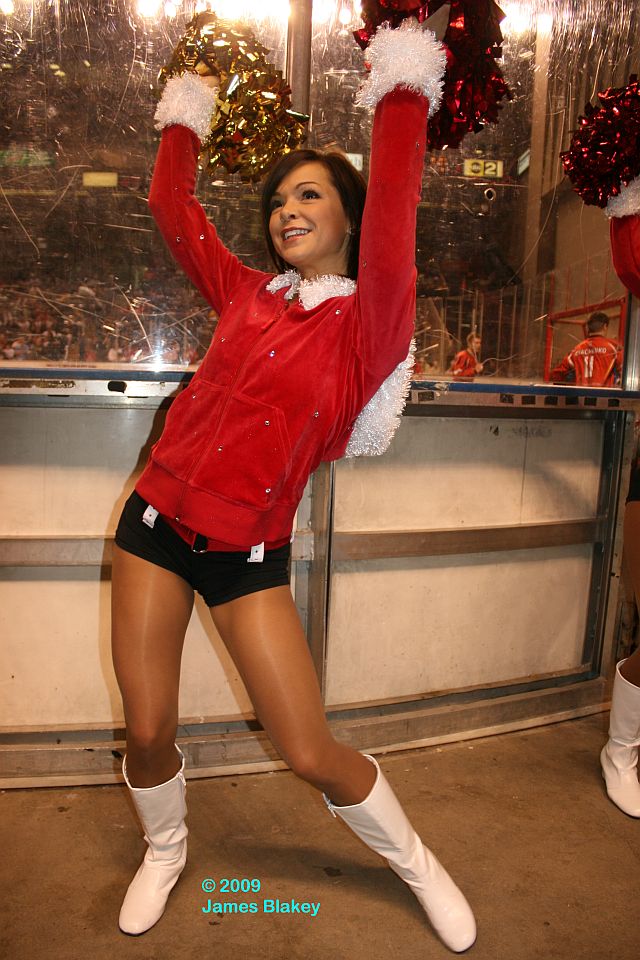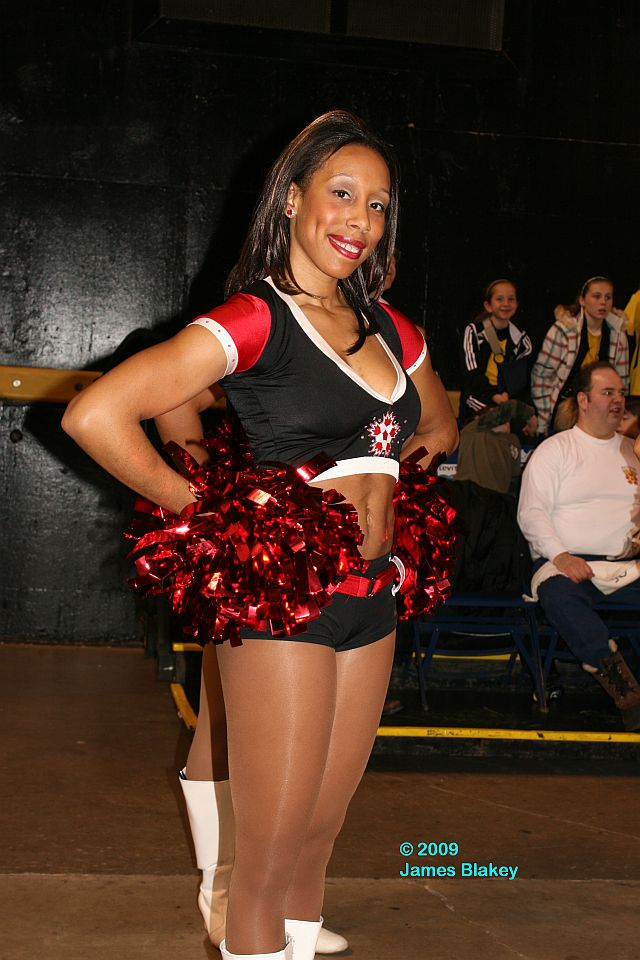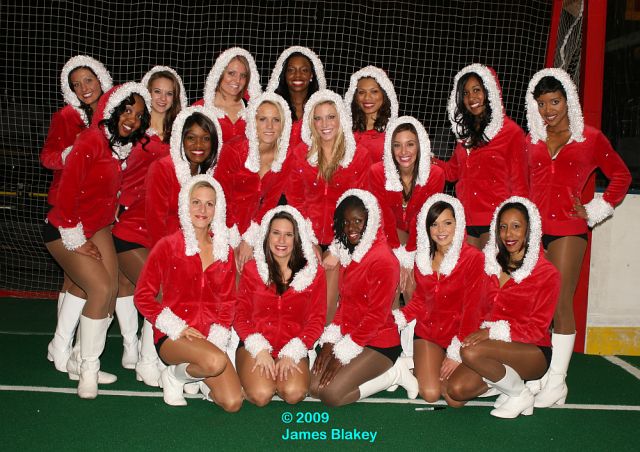 This time with hoods!