Orange County, California is known as a hotbed of athletic talent.  The region produces some of the world's best professional athletes from baseball, basketball, football, softball to water polo.  But what you might not know is that Orange County is a hotbed of dance talent as well.  The area has a number of dance studios that feed local colleges and universities, which in turn serve as feeder programs to professional cheerleading and dance teams.  And one of the newest professional squads is the Anaheim Bolts Dance Team.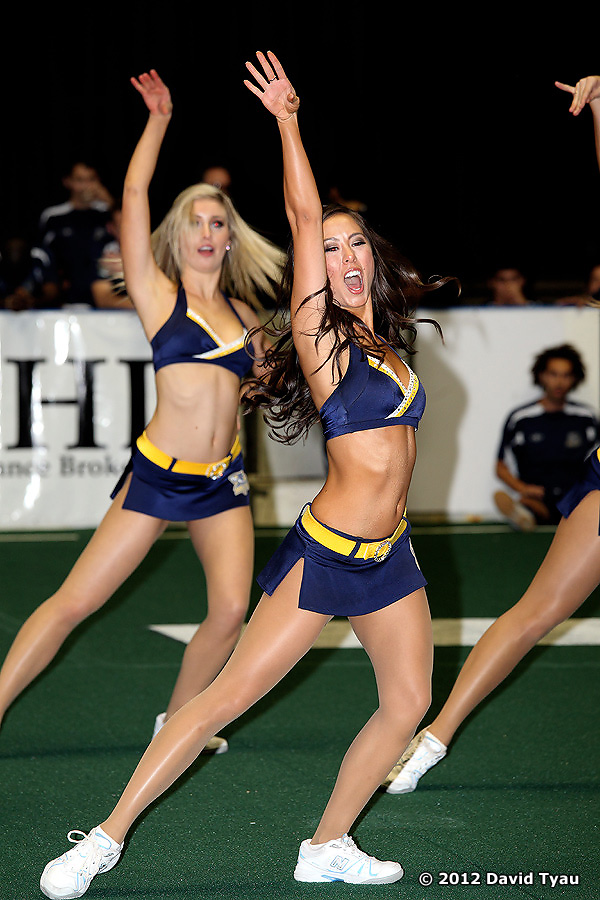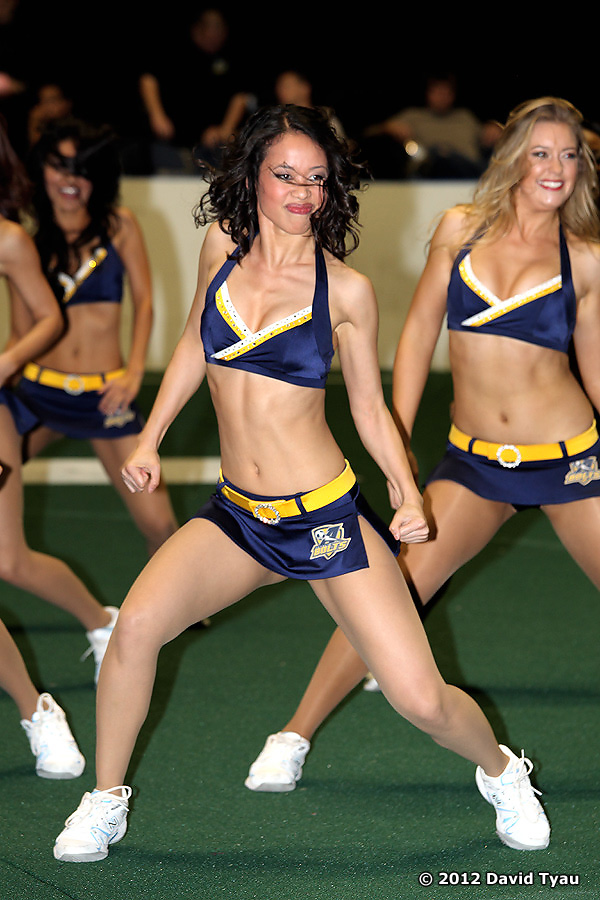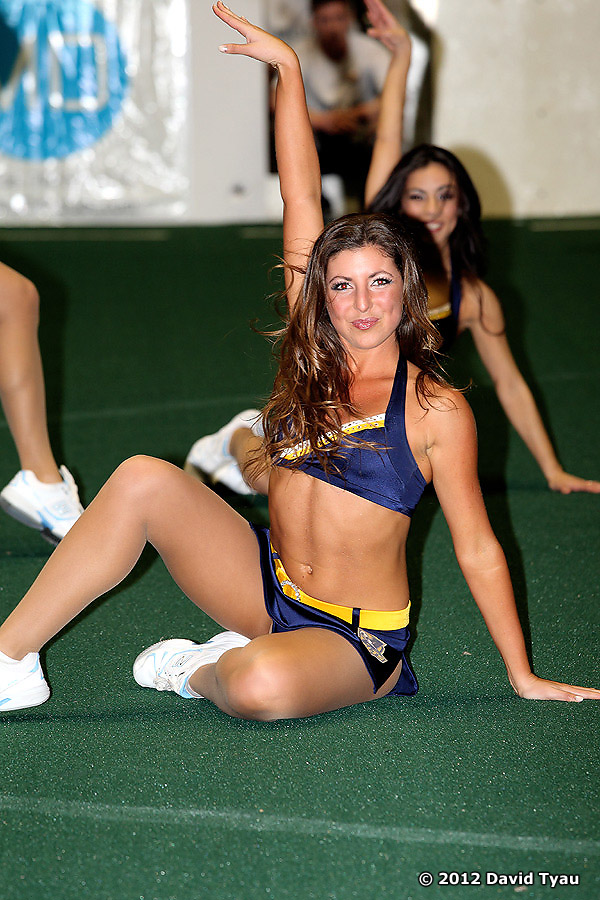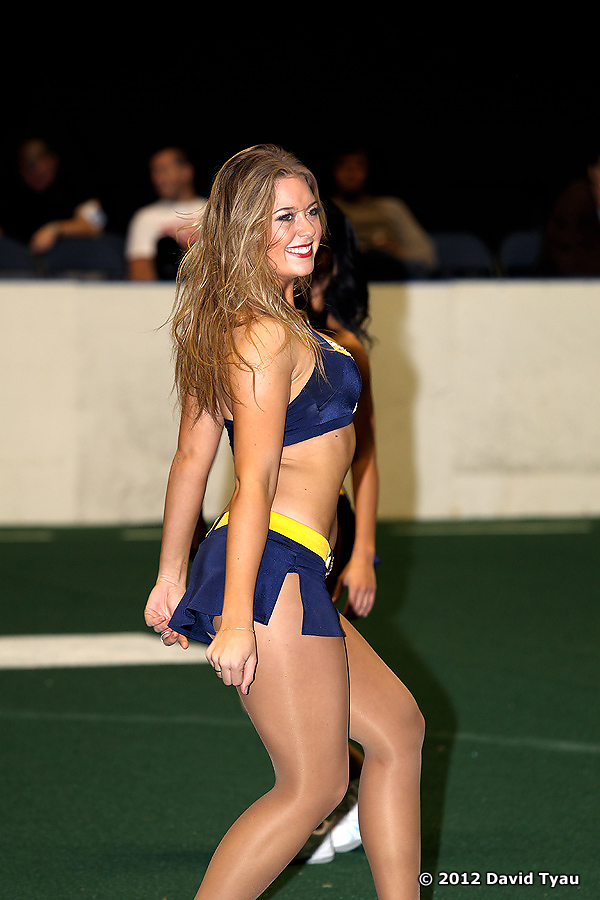 The Anaheim Bolts are a professional soccer team that plays in the Premier Arena Soccer League (PASL).  In their first year of operation, the Anaheim Bolts wisely chose to field a dance team, mining the talent rich area to fill out their roster of beautiful and talented dancers.  I was fortunate enough to attend last Sunday's season ending game to photograph the Anaheim Bolts Dance Team.
Let me say, that my first impression of this team was amazing.  These girls are very beautiful…as is customary with professional cheerleaders…but I got a chance to talk to most of the girls and they're really nice as well.  That is to say that they are not only good looking, but women of substance as well.  Well rounded and well spoken, these girls are excellent representatives of the organization because they are not only great dancers, but a vital component in reaching out to the community and marketing the team.
And that is where I first met them, while they were meeting and greeting the fans prior to the game.  I took the opportunity to snap a few posed photos of the girls before their night would begin in earnest.  Okay, I took more than a few photos…when you have the chance to photograph 11 of the most beautiful cheerleaders in Southern California, you make the most out of the opportunity.  So I whipped out my iPhone and loaded up my gallery of Kate Upton poses and snagged the girls in groups of three.  Here's what I got.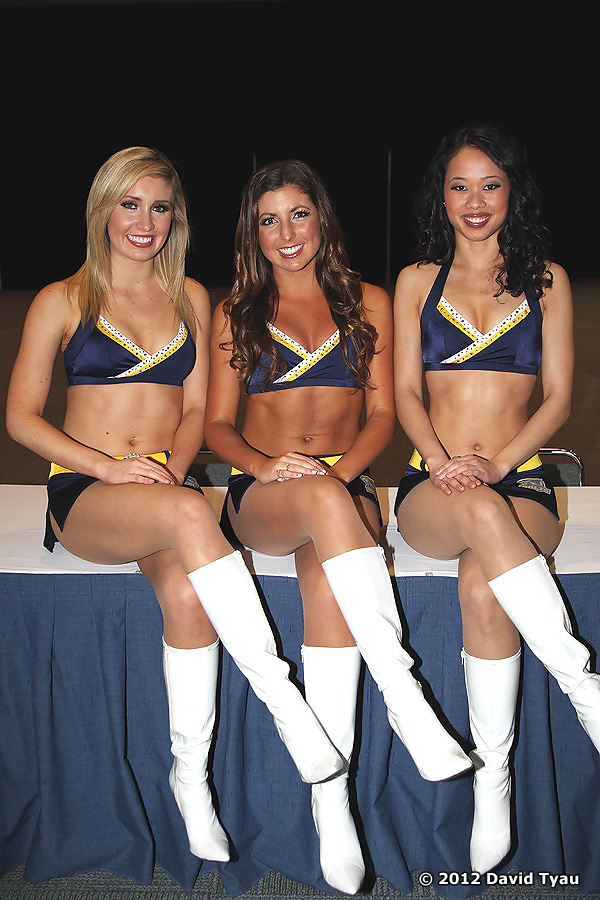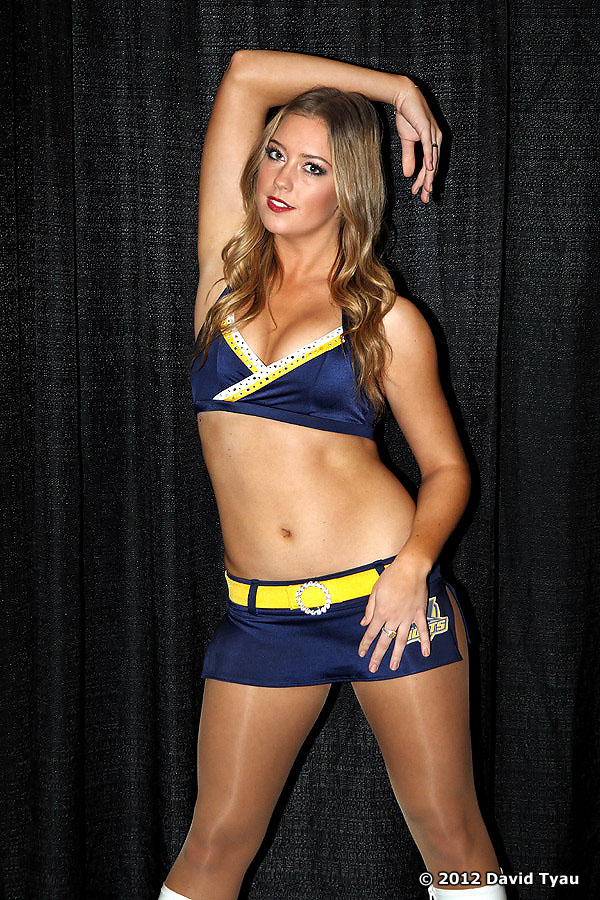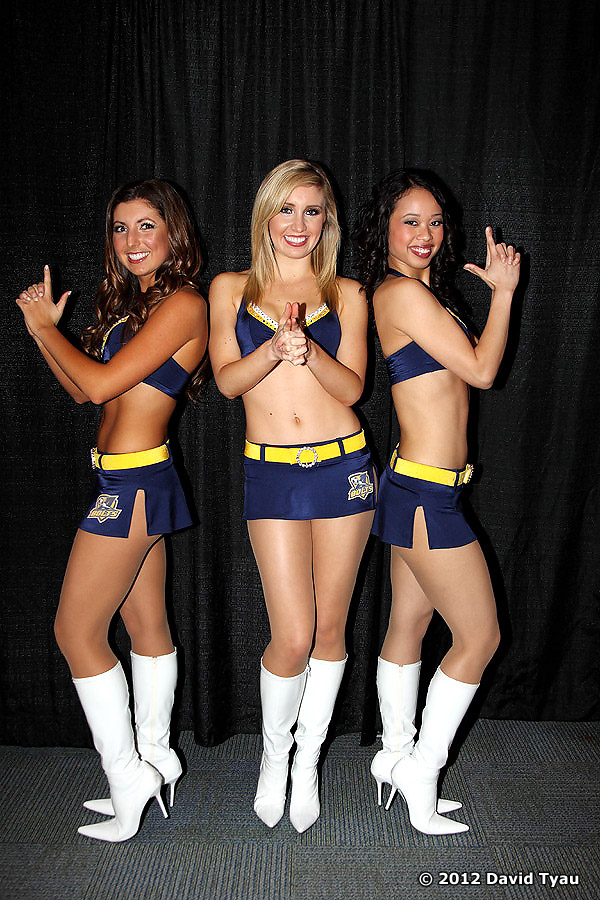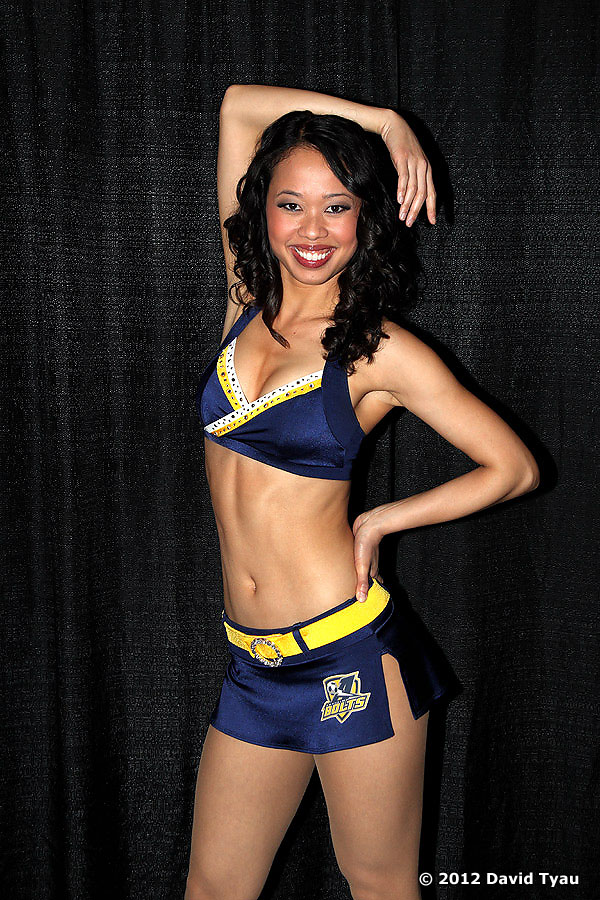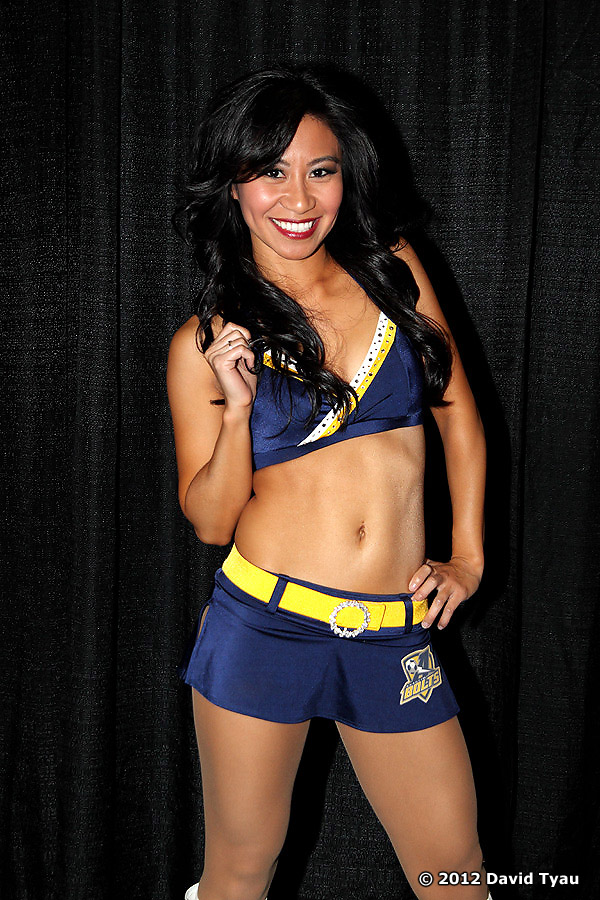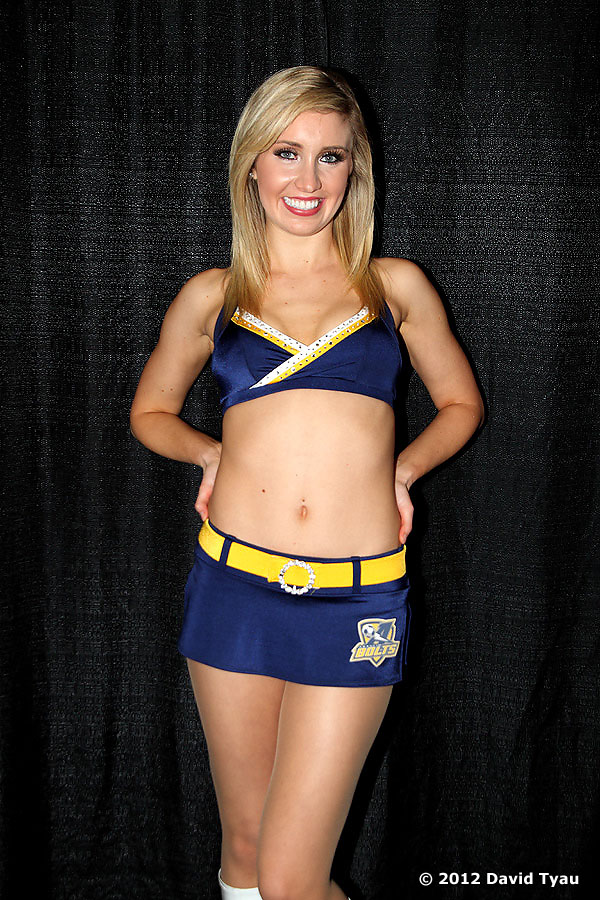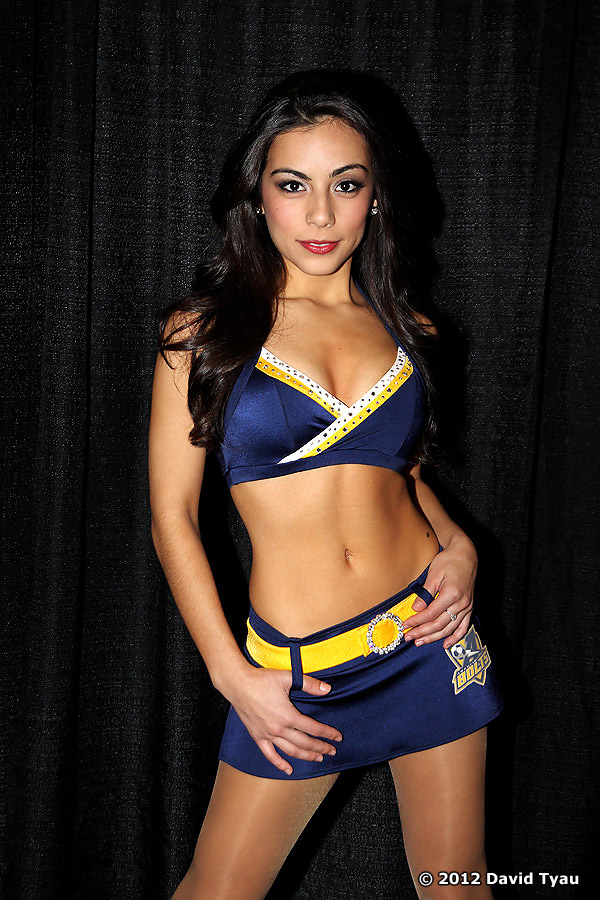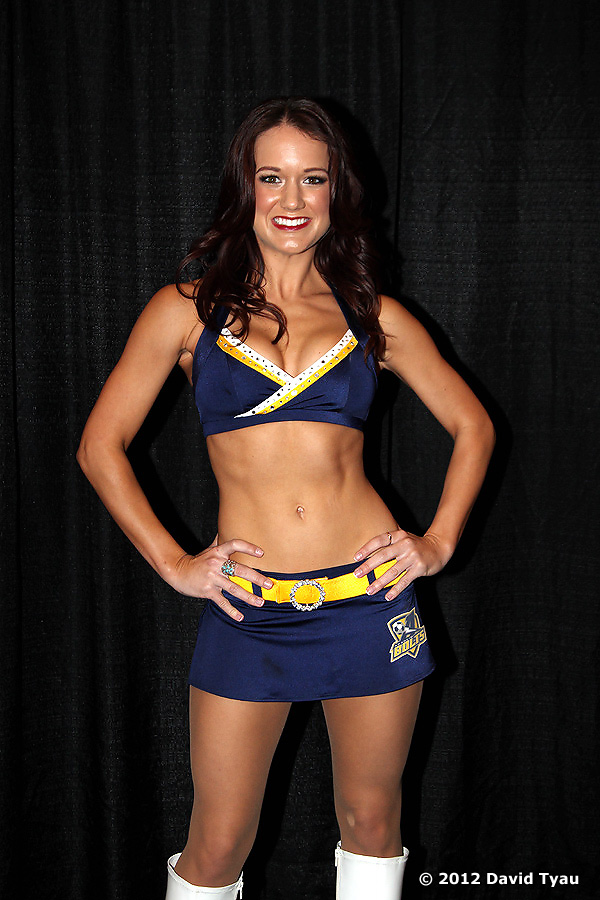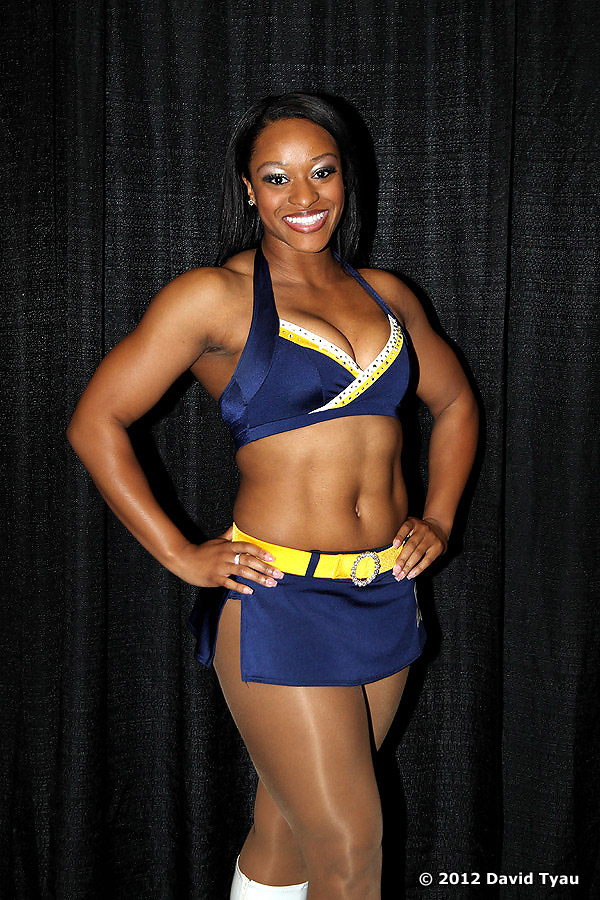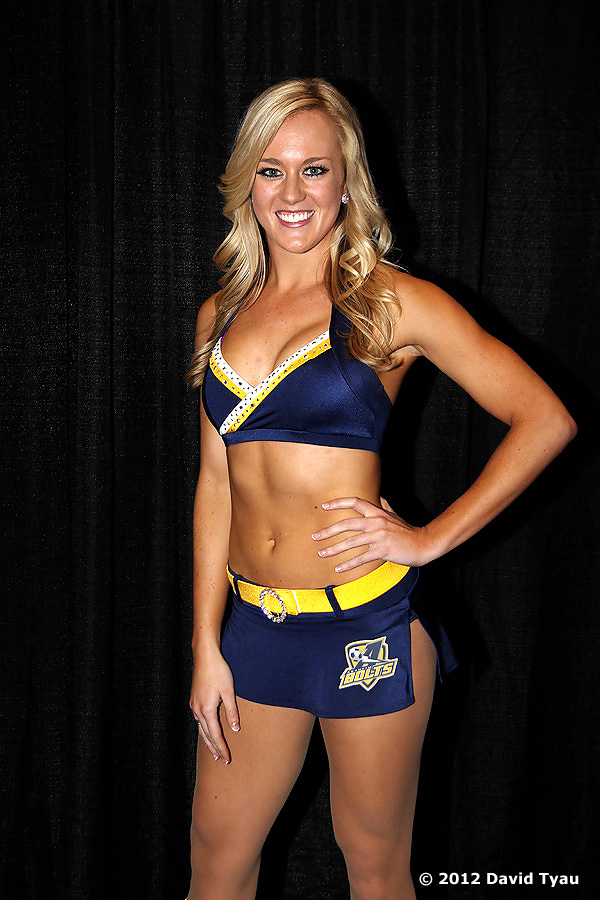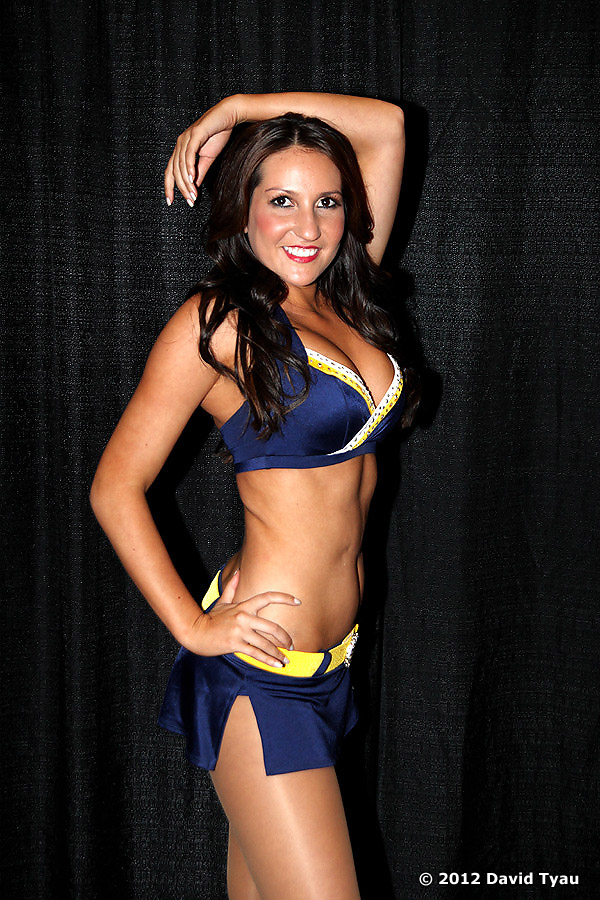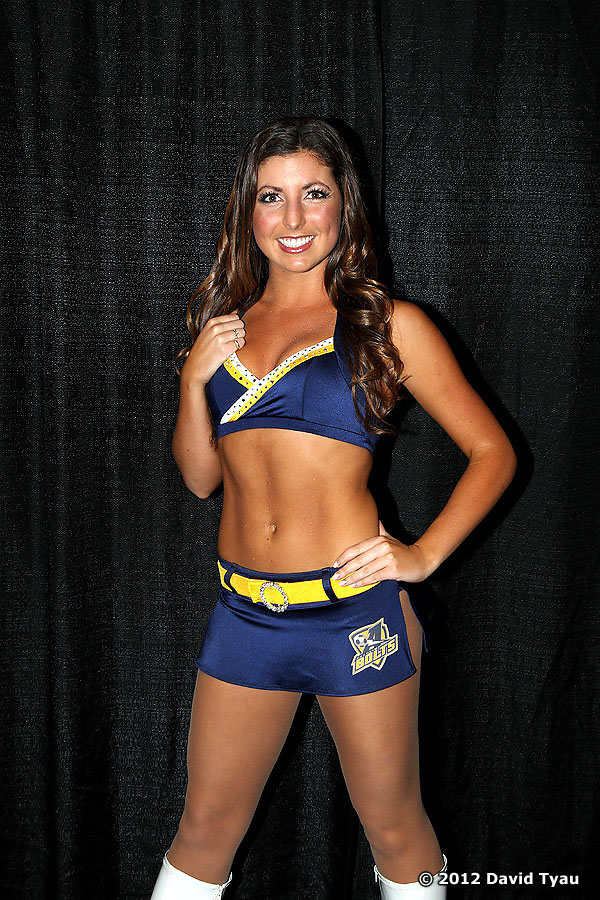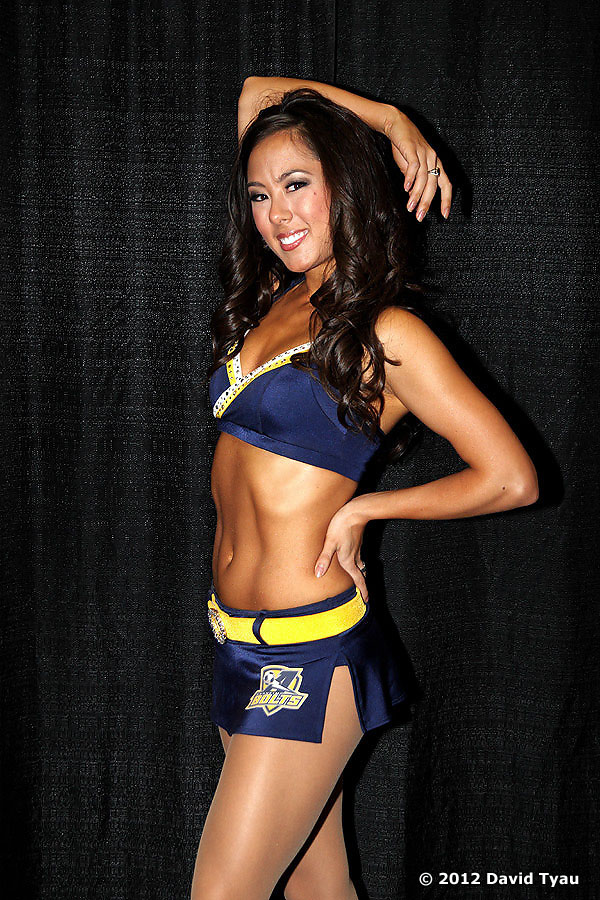 We should talk a little about indoor arena soccer because it differs greatly from outdoor soccer.  Indoor arena soccer is played on a pitch the size of a hockey rink.  The goal is relatively large in proportion to the width, so the compact field leads to a lots of sudden scoring.  A typical outdoor soccer match may yield only one goal, but in the PASL, double digit scoring for both teams is commonplace.  So it's a bit more entertaining than the outdoor version.  Oh and one more thing.  There are four 15 minute quarters, which meant for me, that the Anaheim Bolts Dance Team would have two on field performances.  You have to remember, there aren't any major stoppages of play like you might have in football, so the opportunity for a dance routine is relatively limited.  But that's okay because the Bolts Dance Team pretty much dances during the entire quarter.  The music starts with the first kick and never stops, for the most part.
So in the first quarter, I was trying to figure out the most esthetic shooting angles and let me tell you that inside the Anaheim Convention Center Arena, this was a challenge.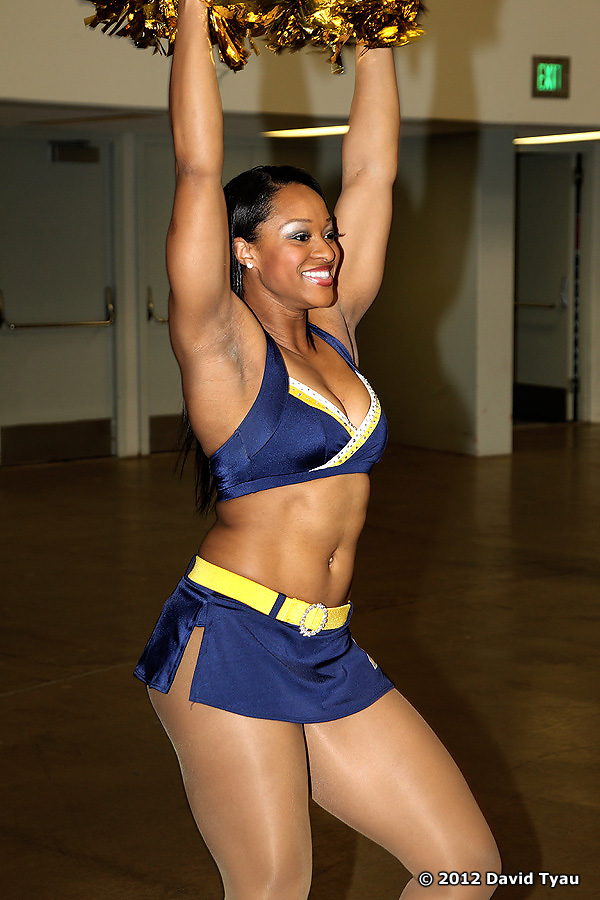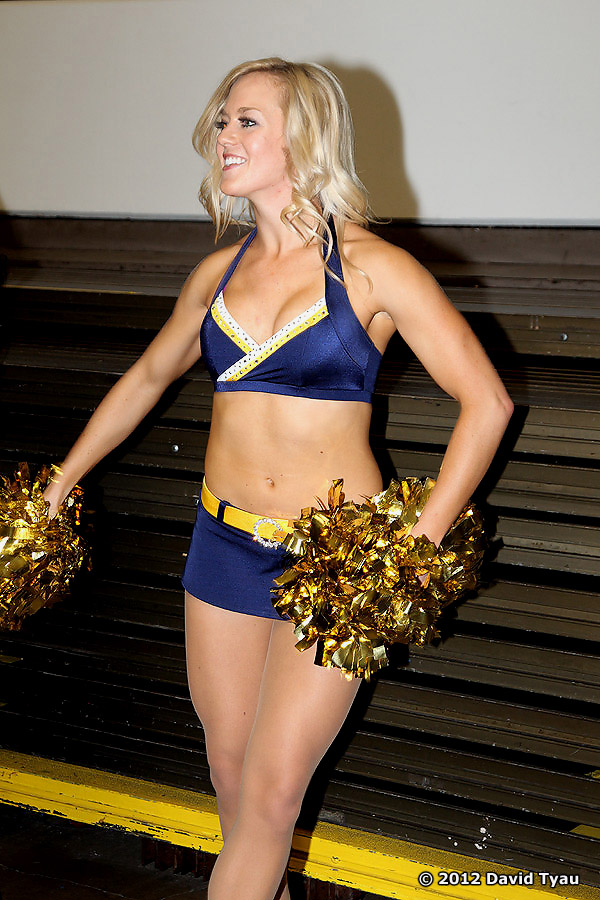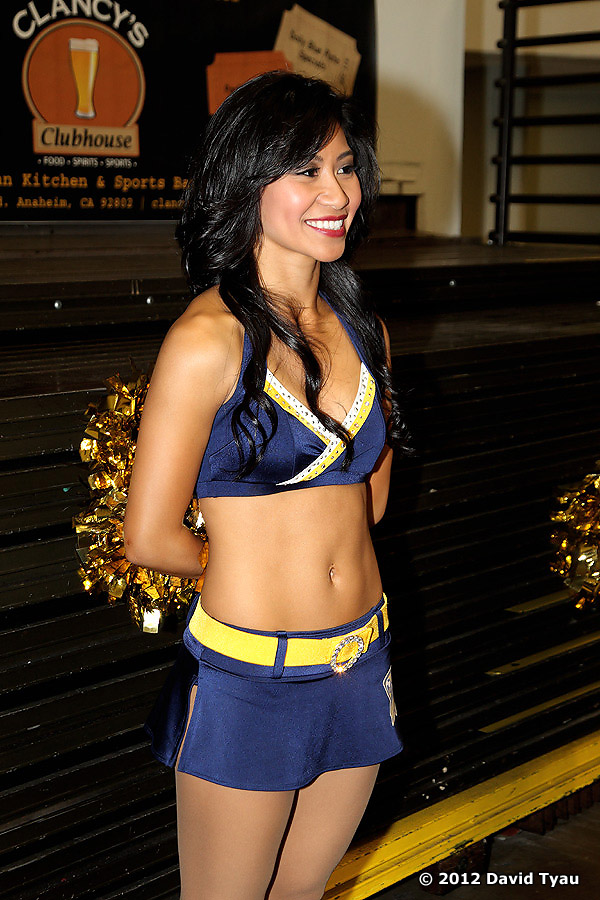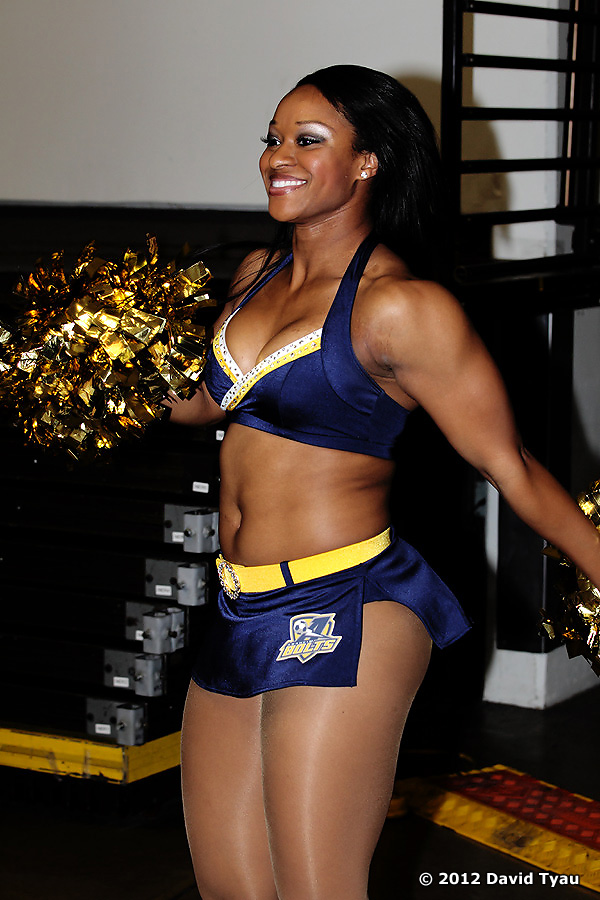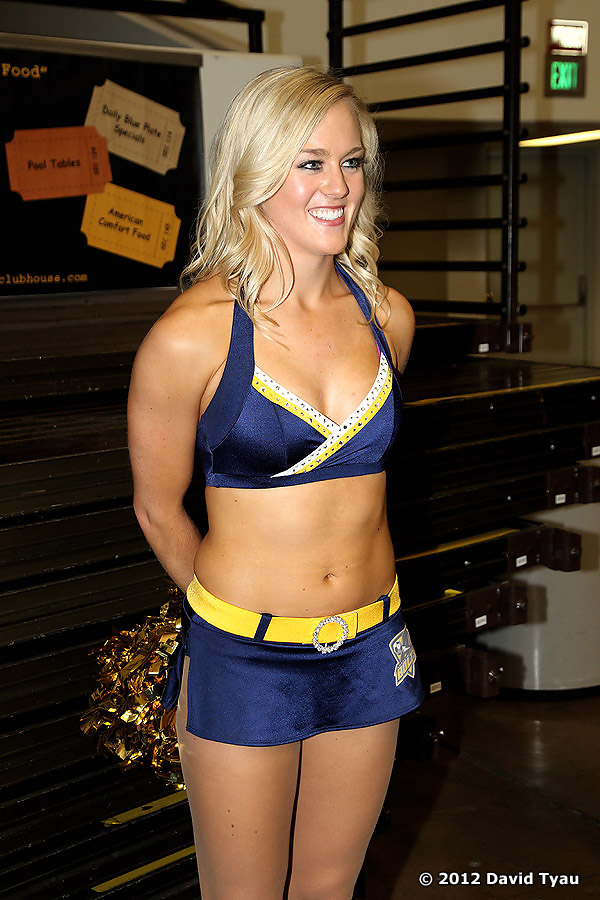 I wasn't too wild about the background and as all good photographers do, they try to find a pleasing background to frame their subject esthetically…and in an indoor arena, that's hard to do.  So here I was with these 11 absolutely gorgeous cheerleaders, but I couldn't find a good backdrop to do justice to these lovely ladies.  This one was going to take some time to figure out…but in indoor soccer, a 15 minute period goes by fast and before I knew it, it was time for the Bolts Dance Team's first on field performance.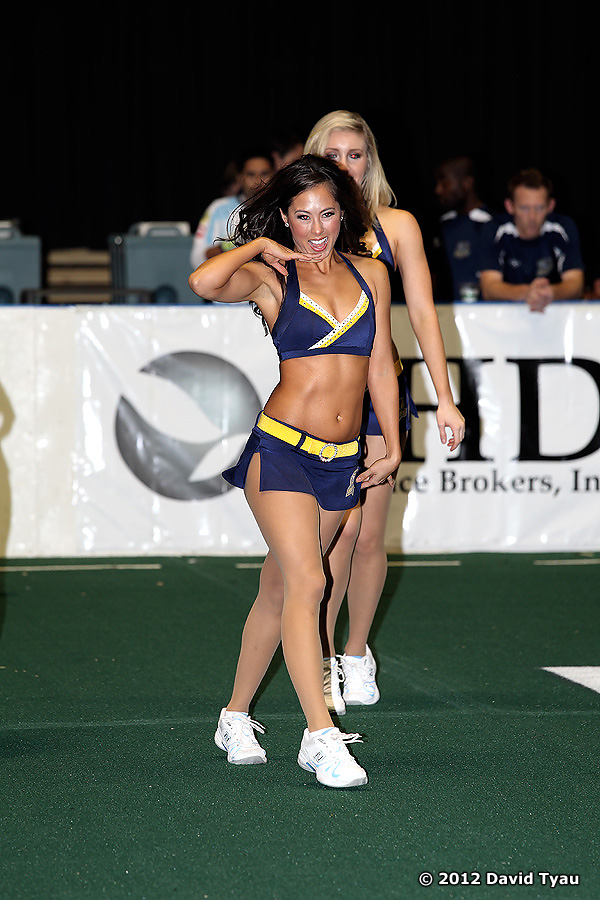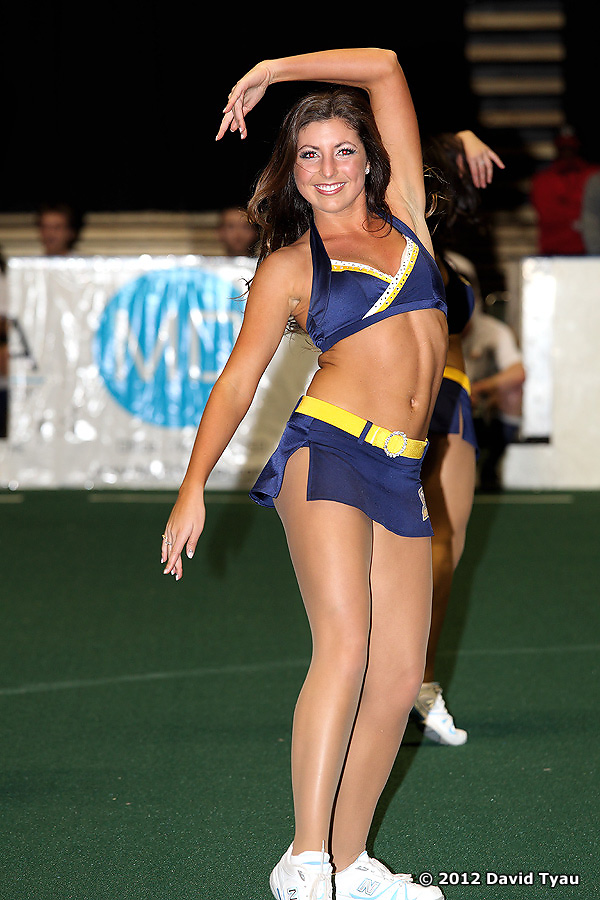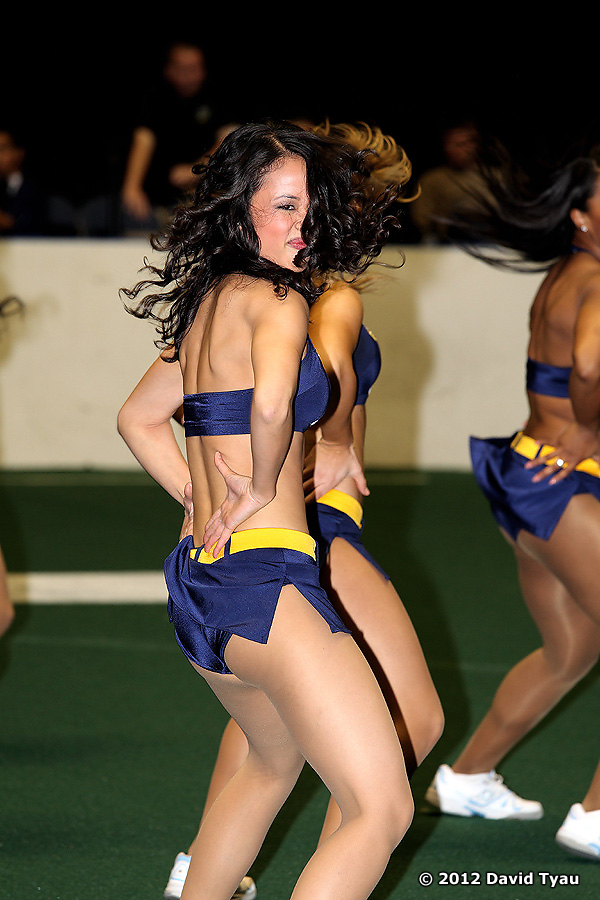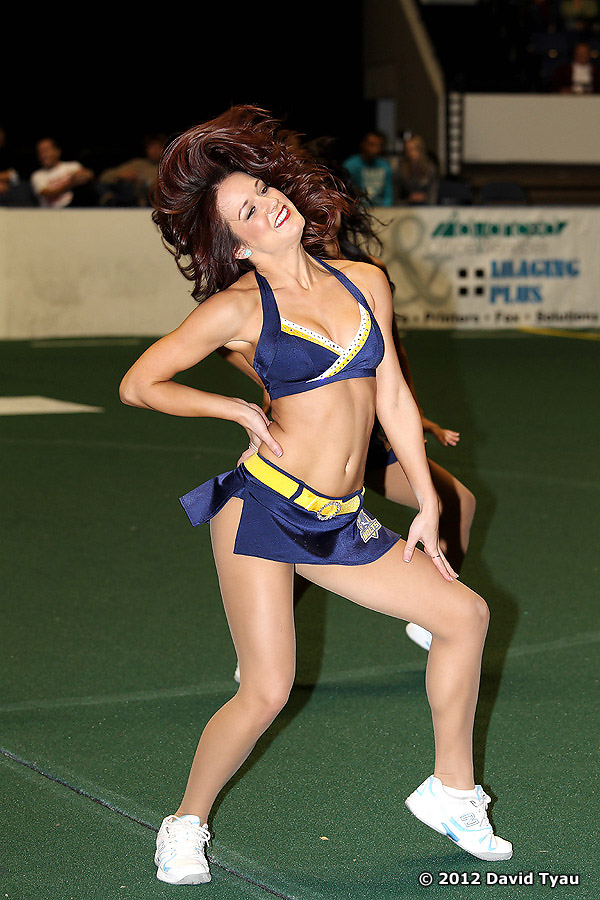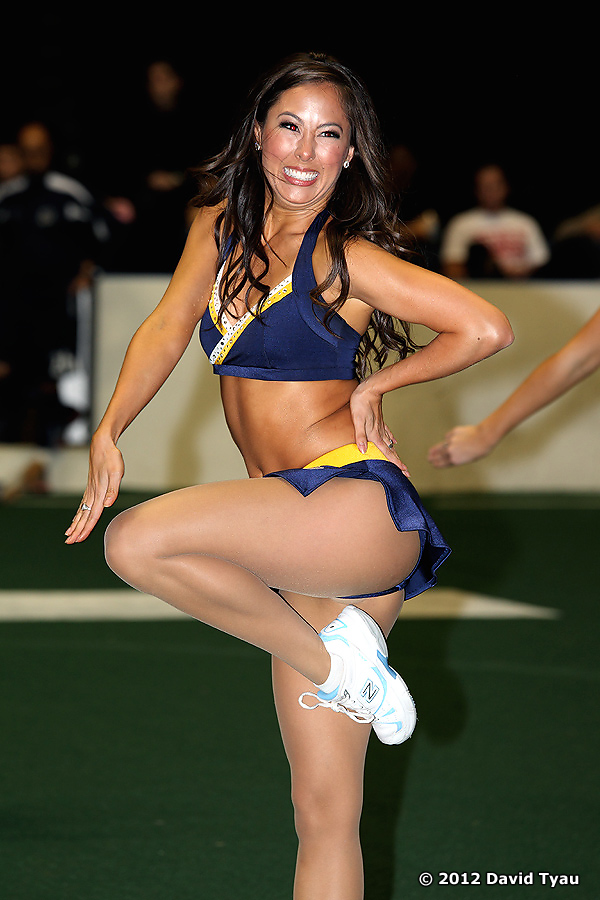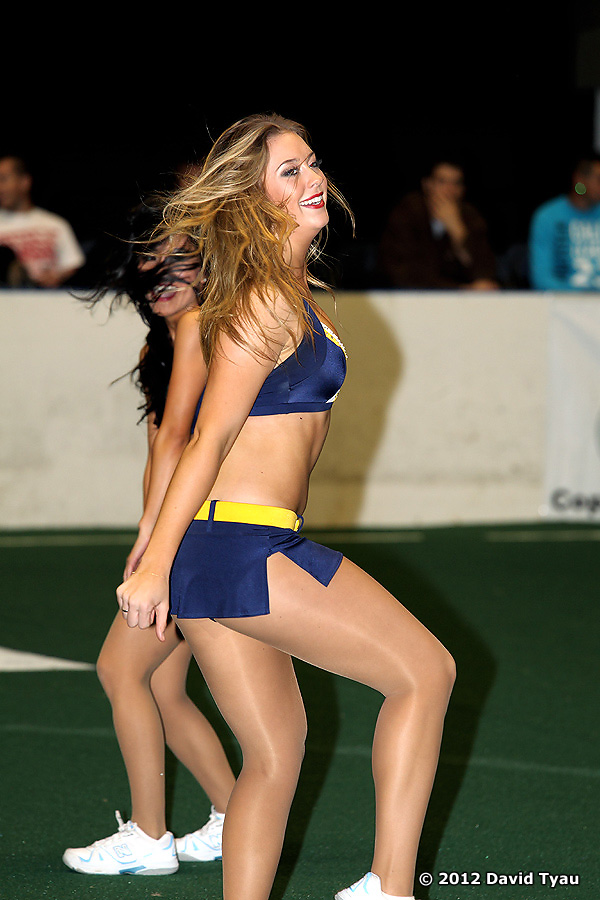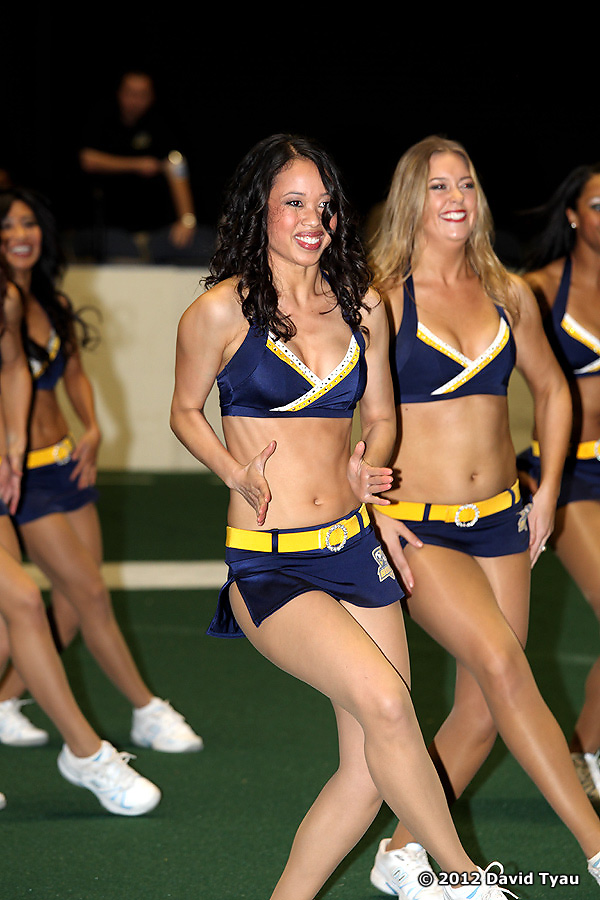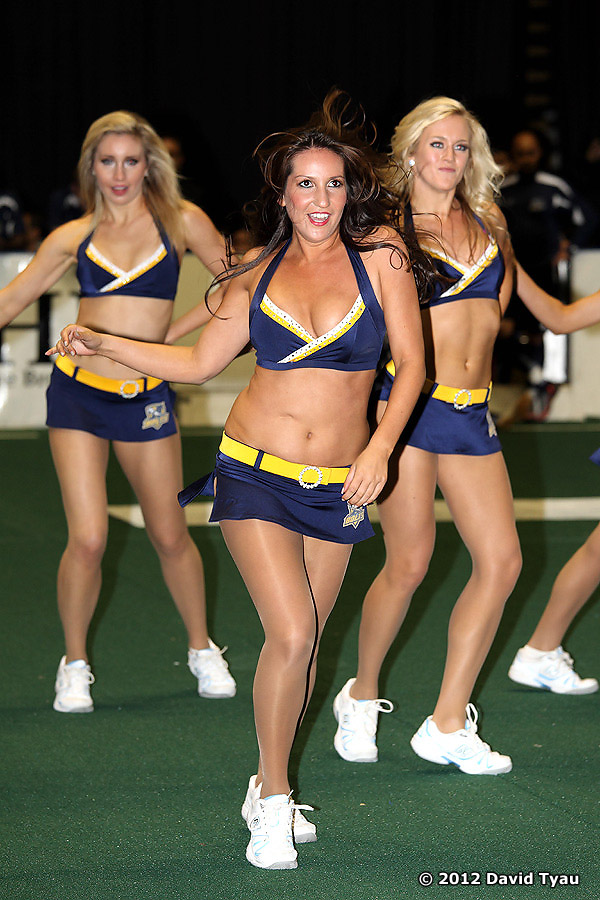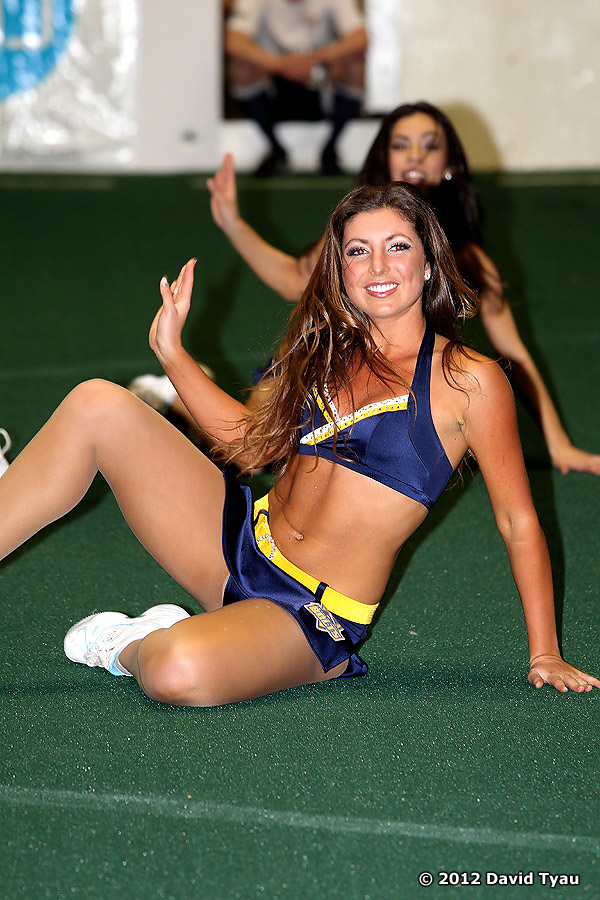 So as the second quarter began, I rotated to a different corner of the field to shoot another set of cheerleaders.  I still had not found a solution to my background issue, so I tried shooting some of the girls behind the goal.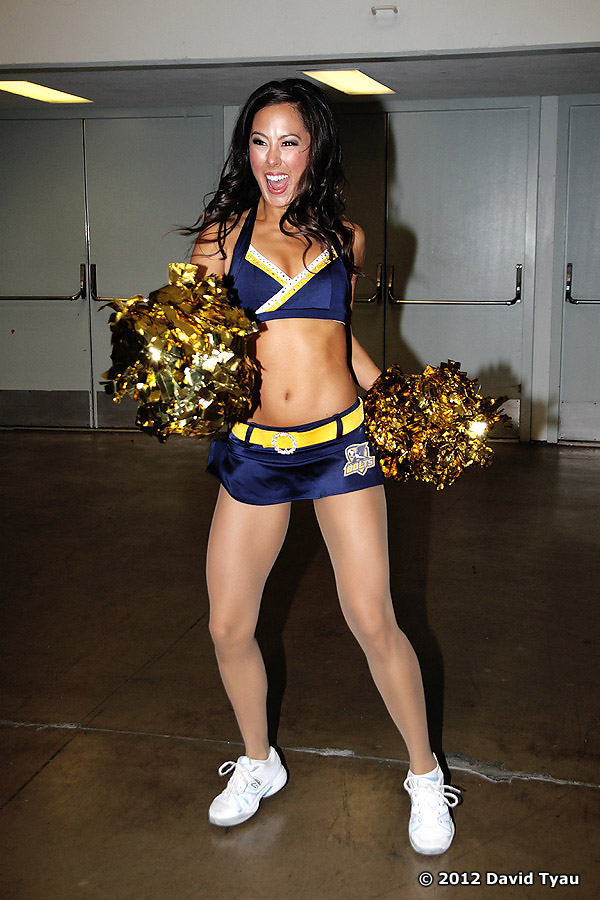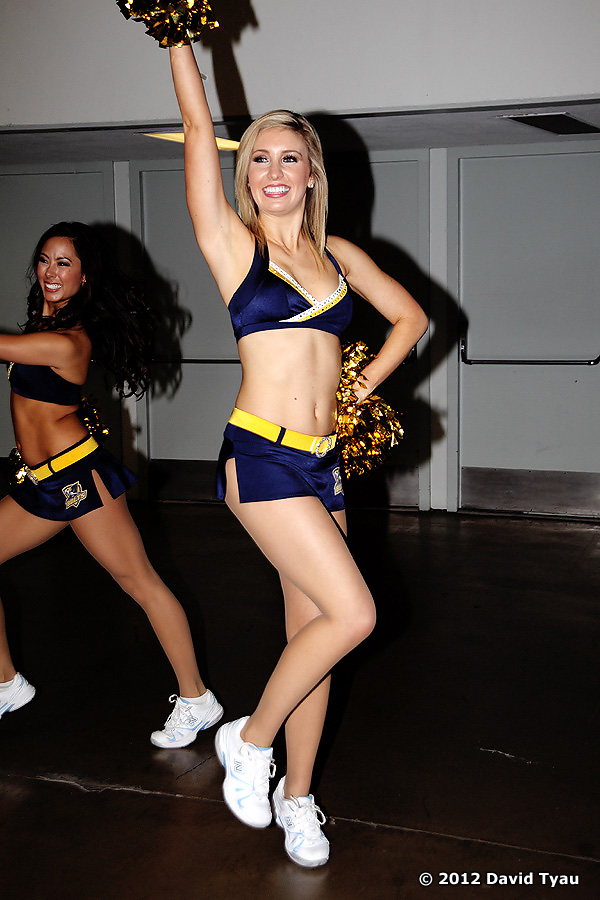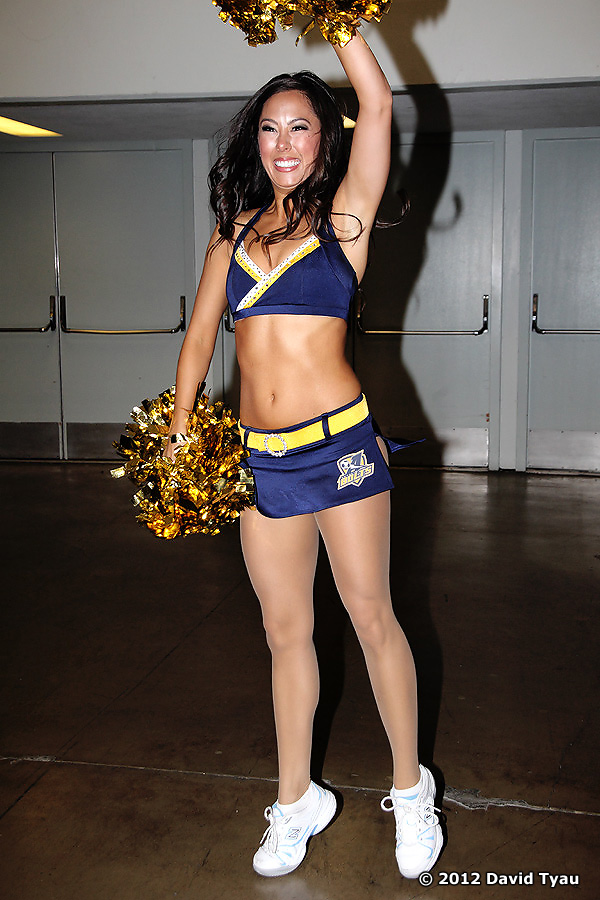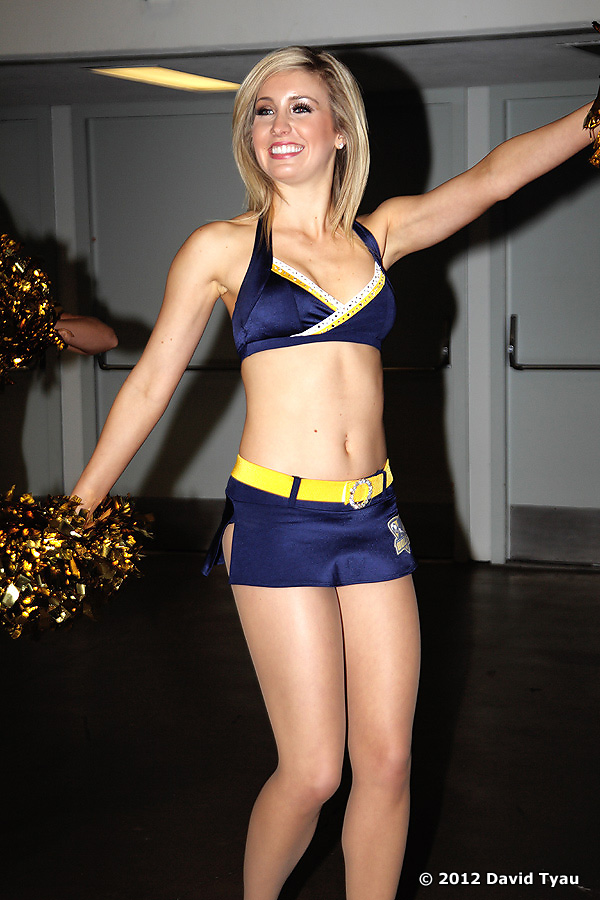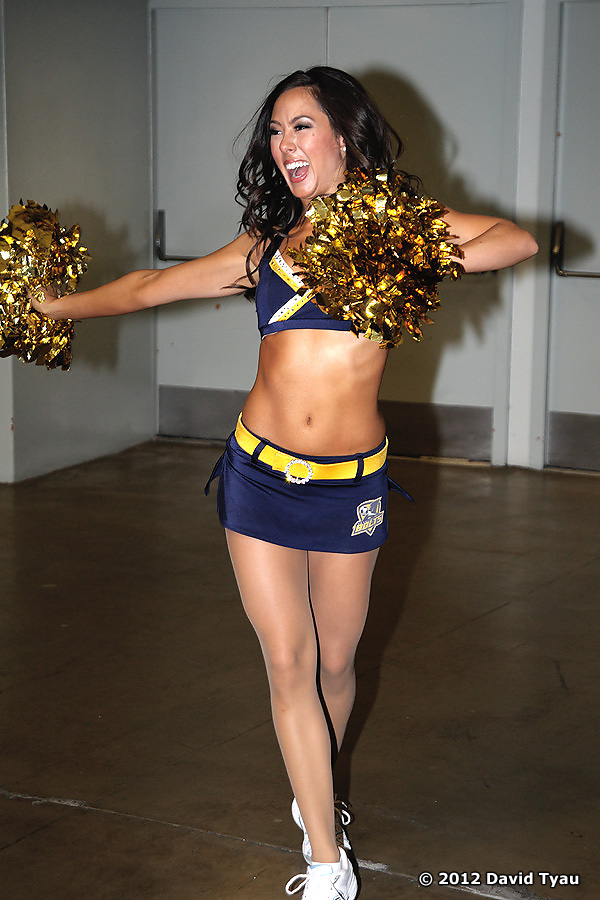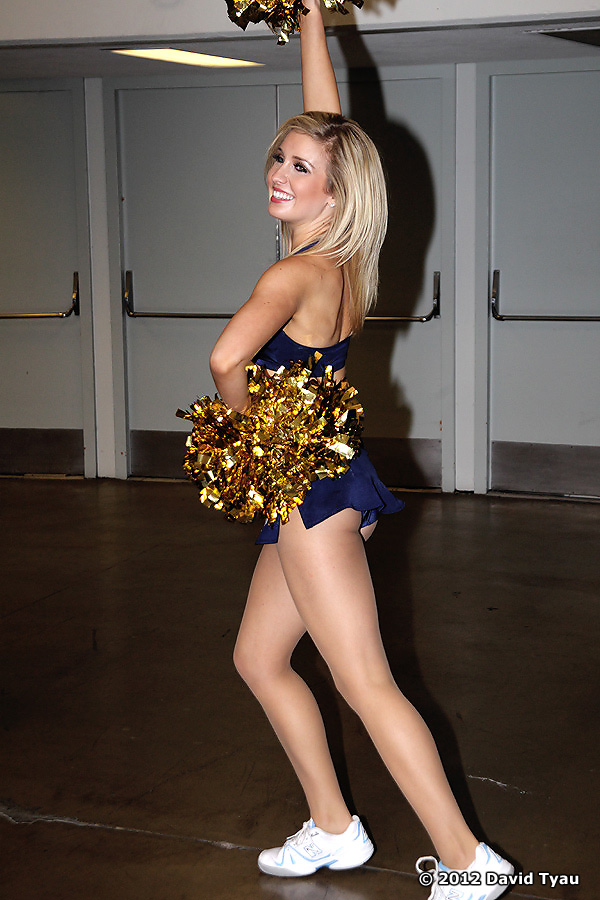 The ultimate resolution to my background issue was provided by one of the dancers, who suggested we relocate to another part of the arena and use a black curtain to provide a more esthetic backdrop.  But that would have to wait.  I had to get permission from Lynae de Leon, the Dance Team Director…and that would have to wait until after halftime as the second quarter was about to end.
The girls moved to the foyer of the arena to run through their routine one last time and I followed them to snap a few pics of their rehearsal.  It would also give me a chance to get familiar with what they were going to do on field and better prepare myself.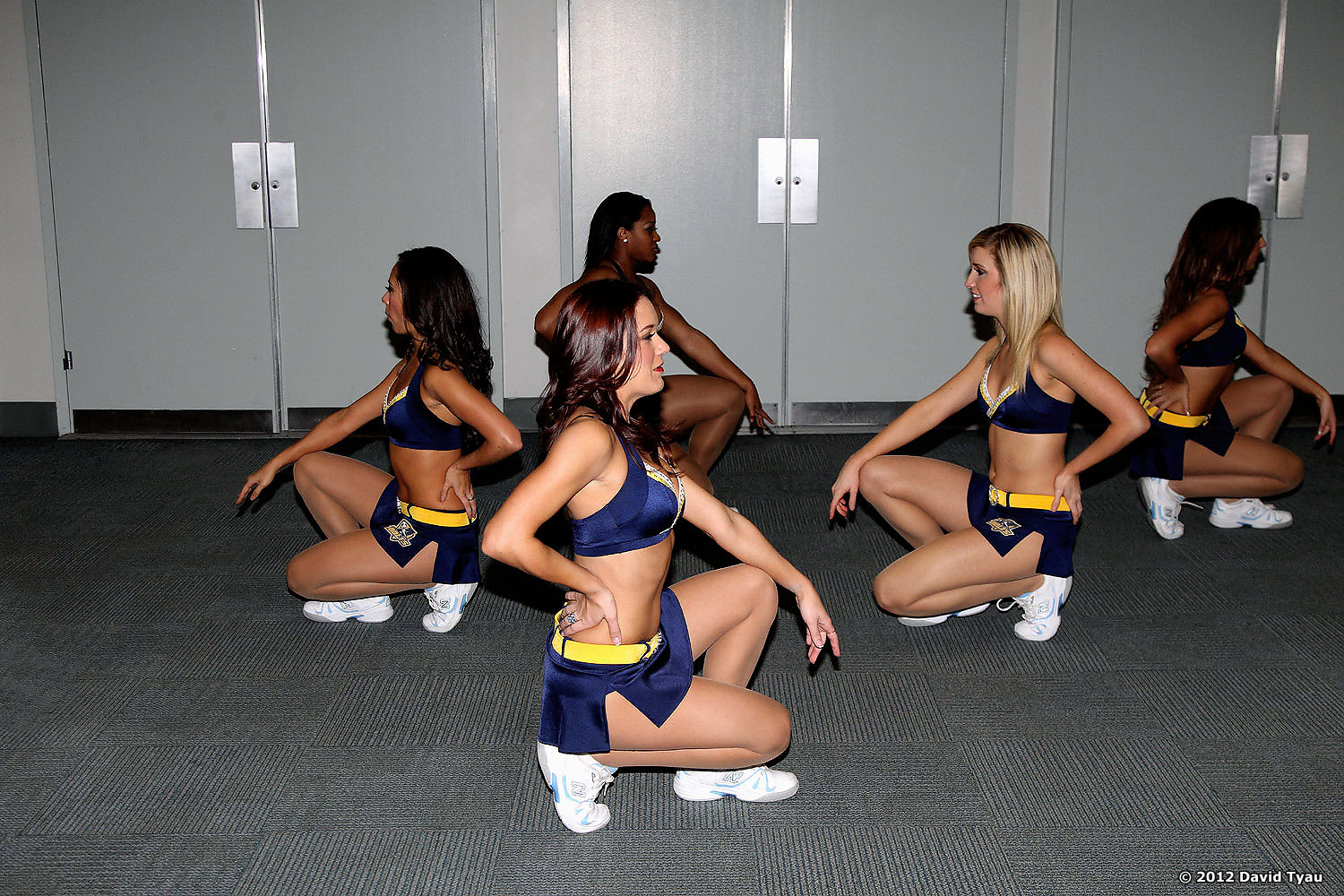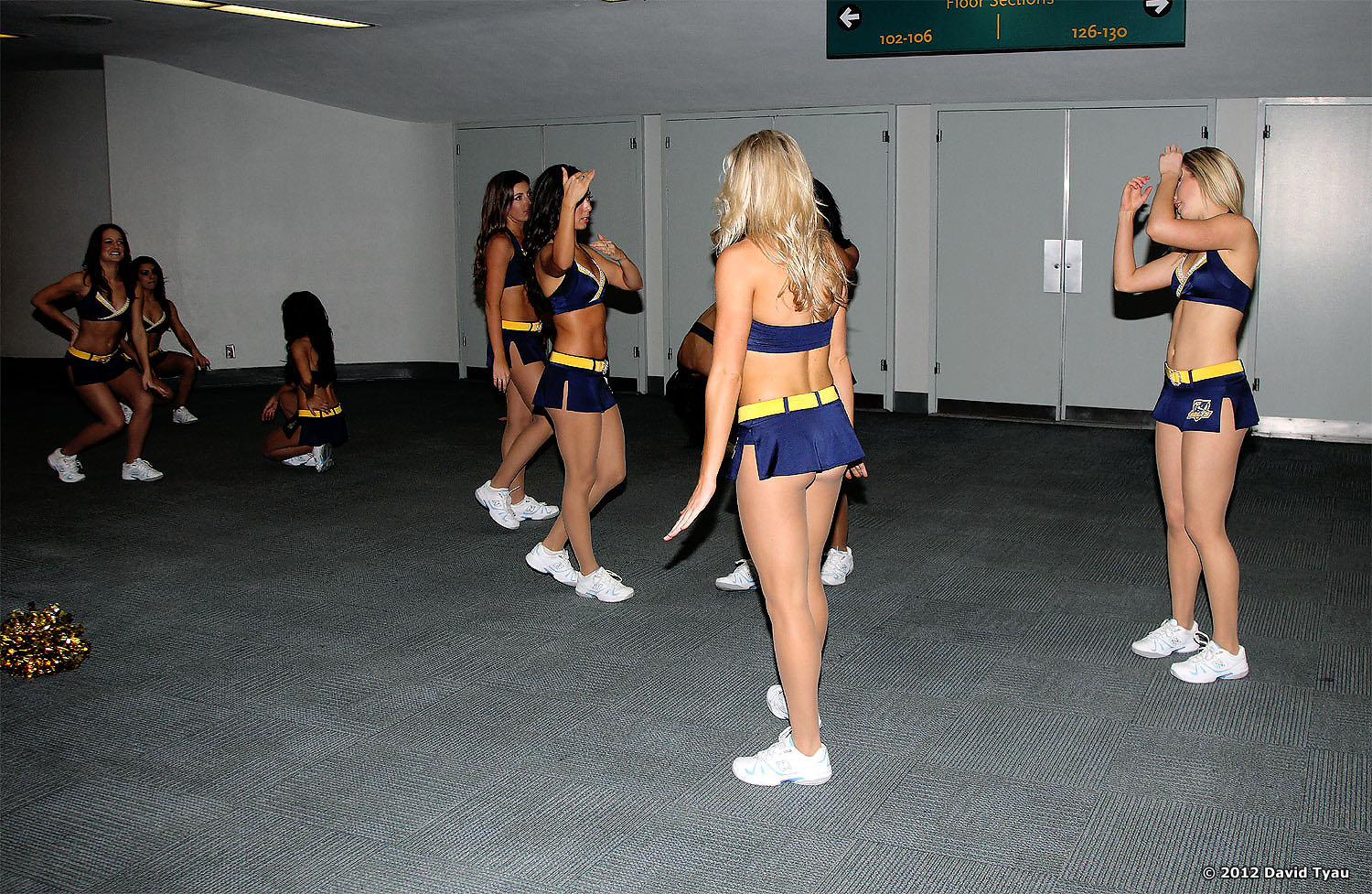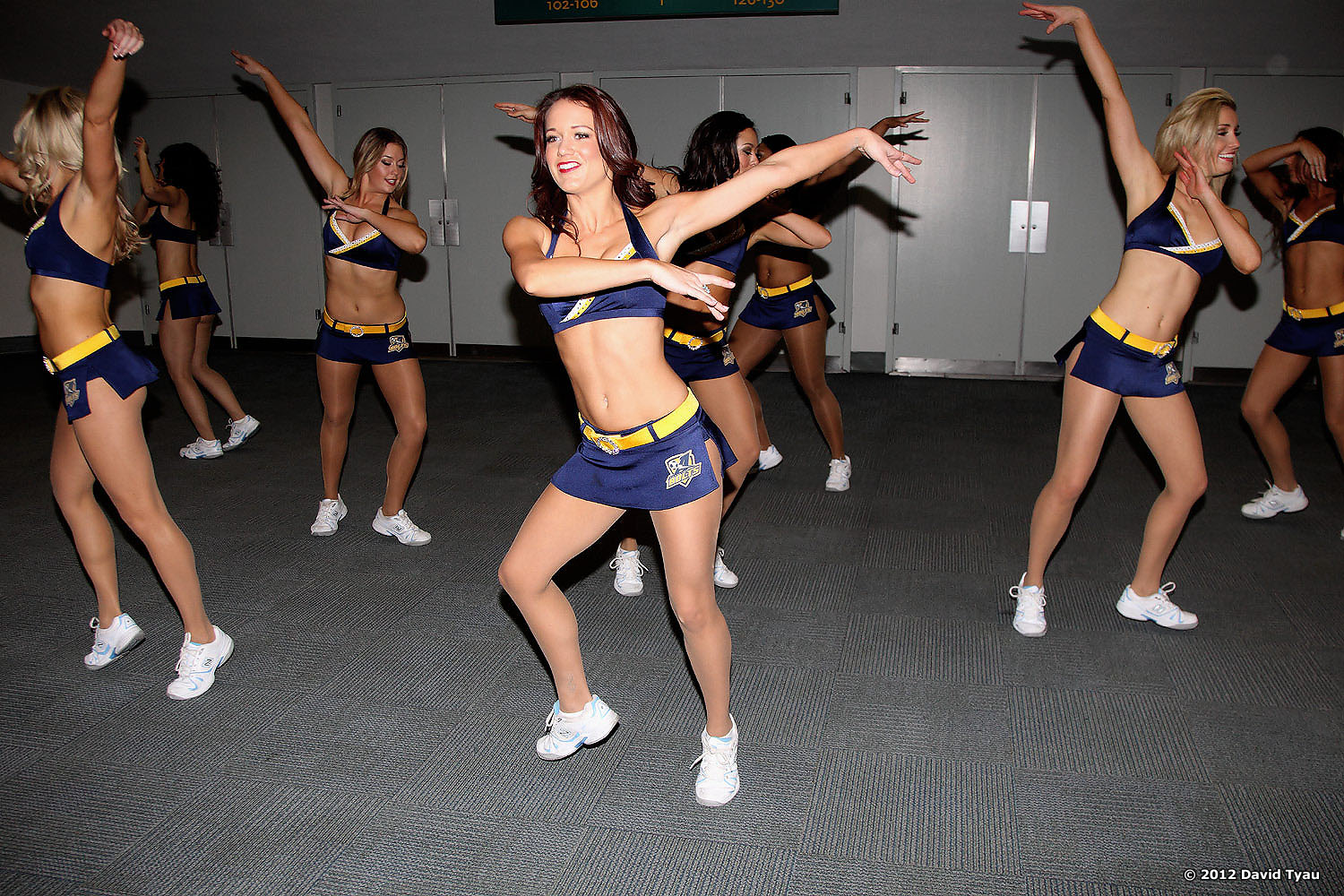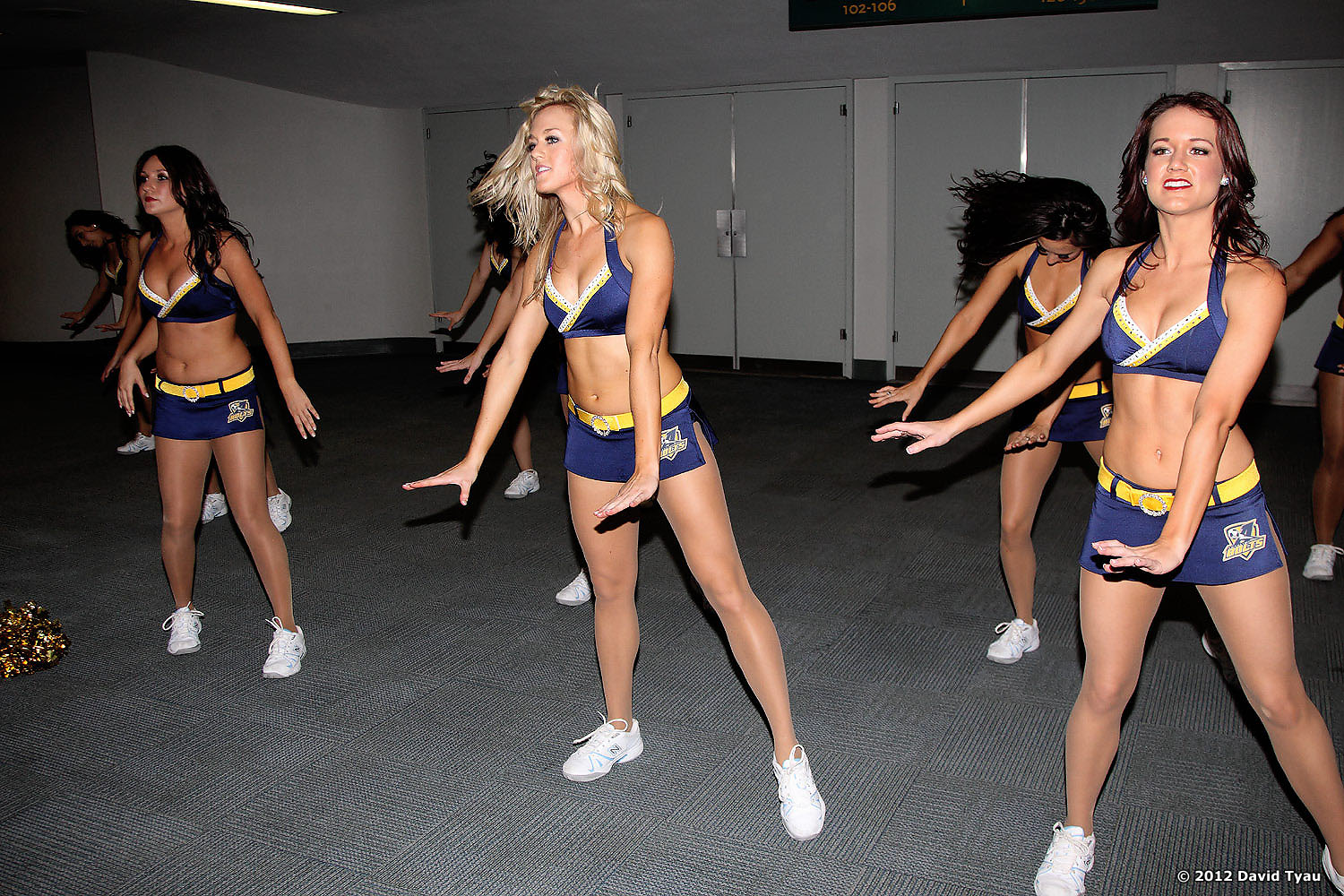 As the second quarter came to a close, the girls queued up for their halftime performance.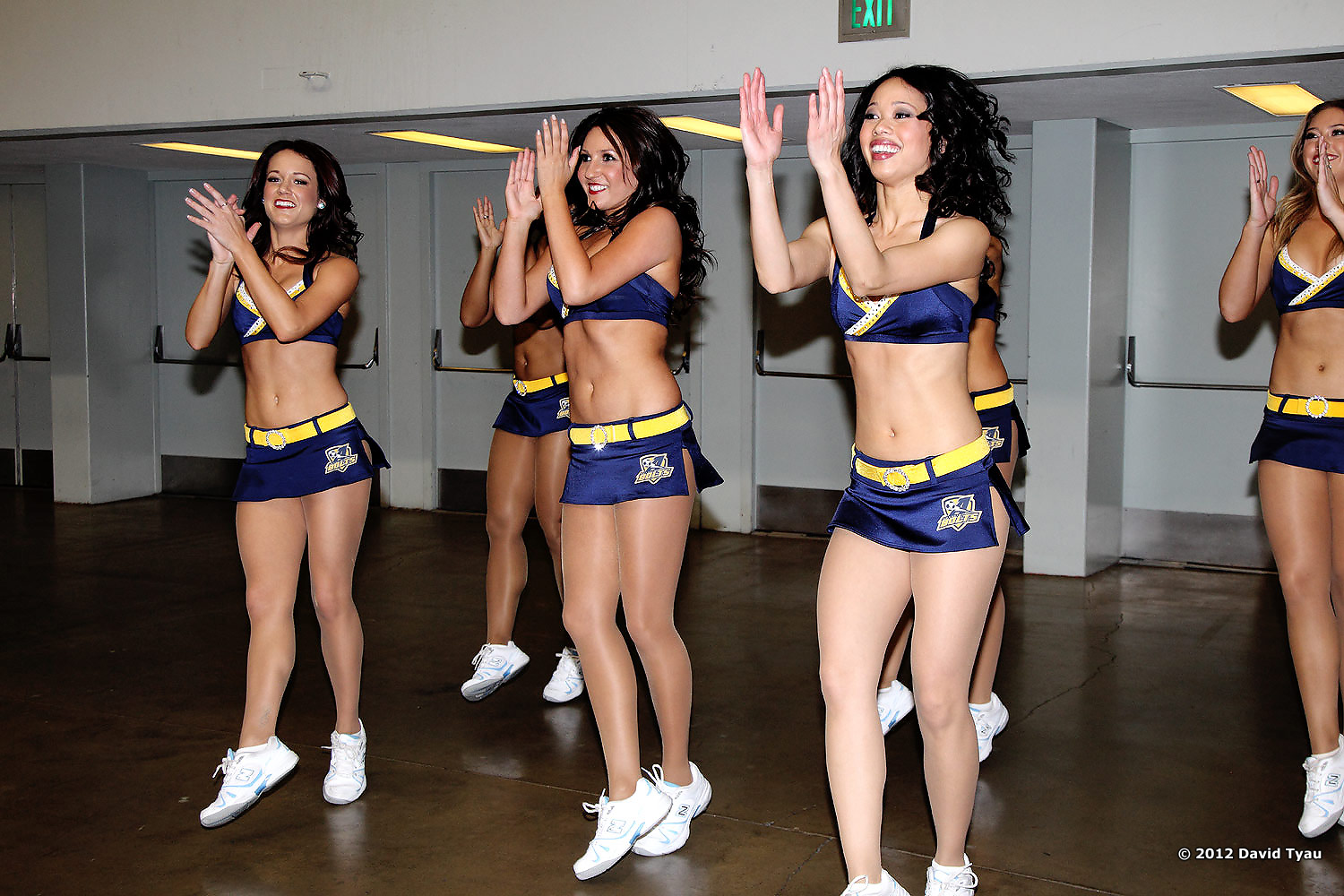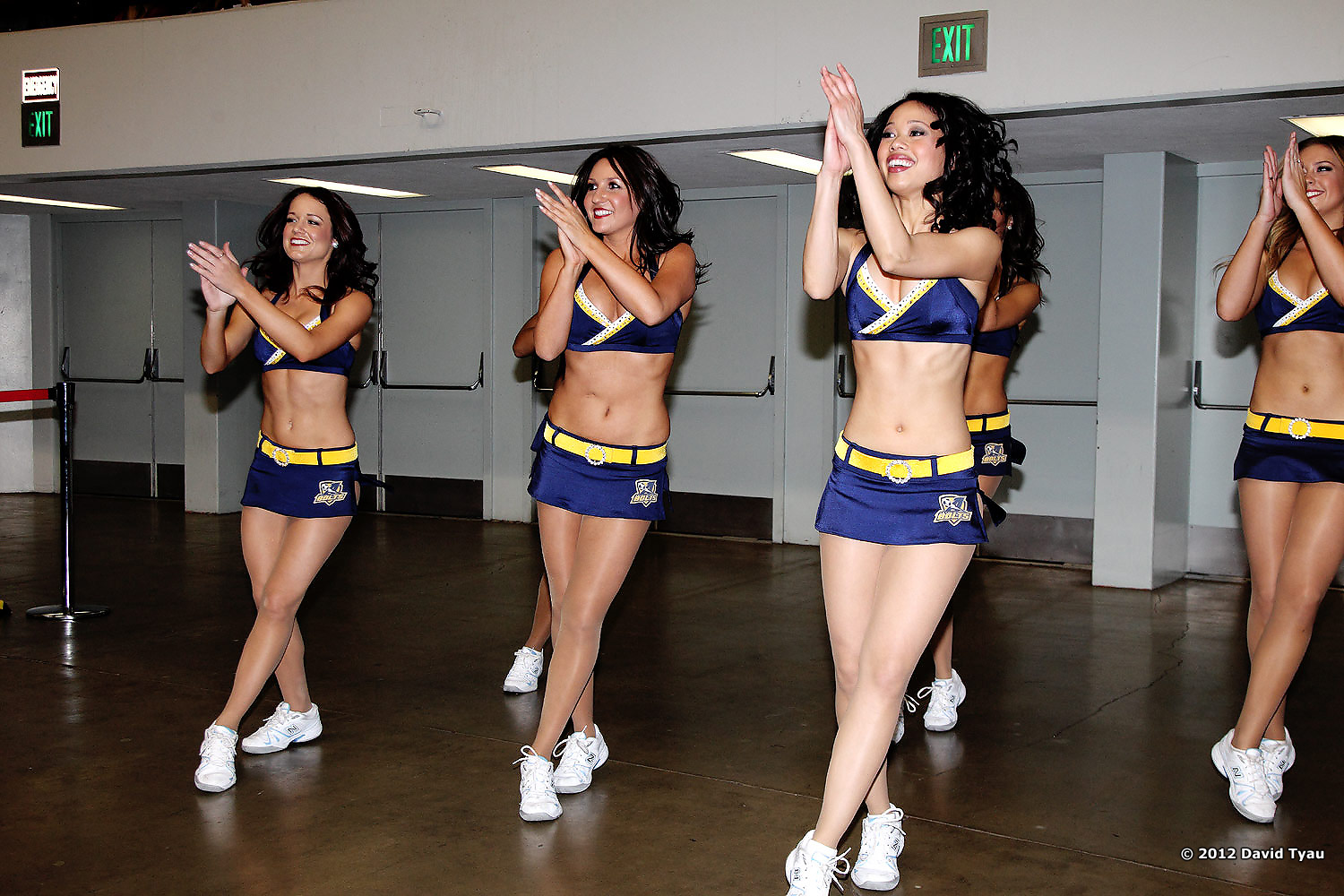 I took the opportunity once again to snap a few posed photos while they waited.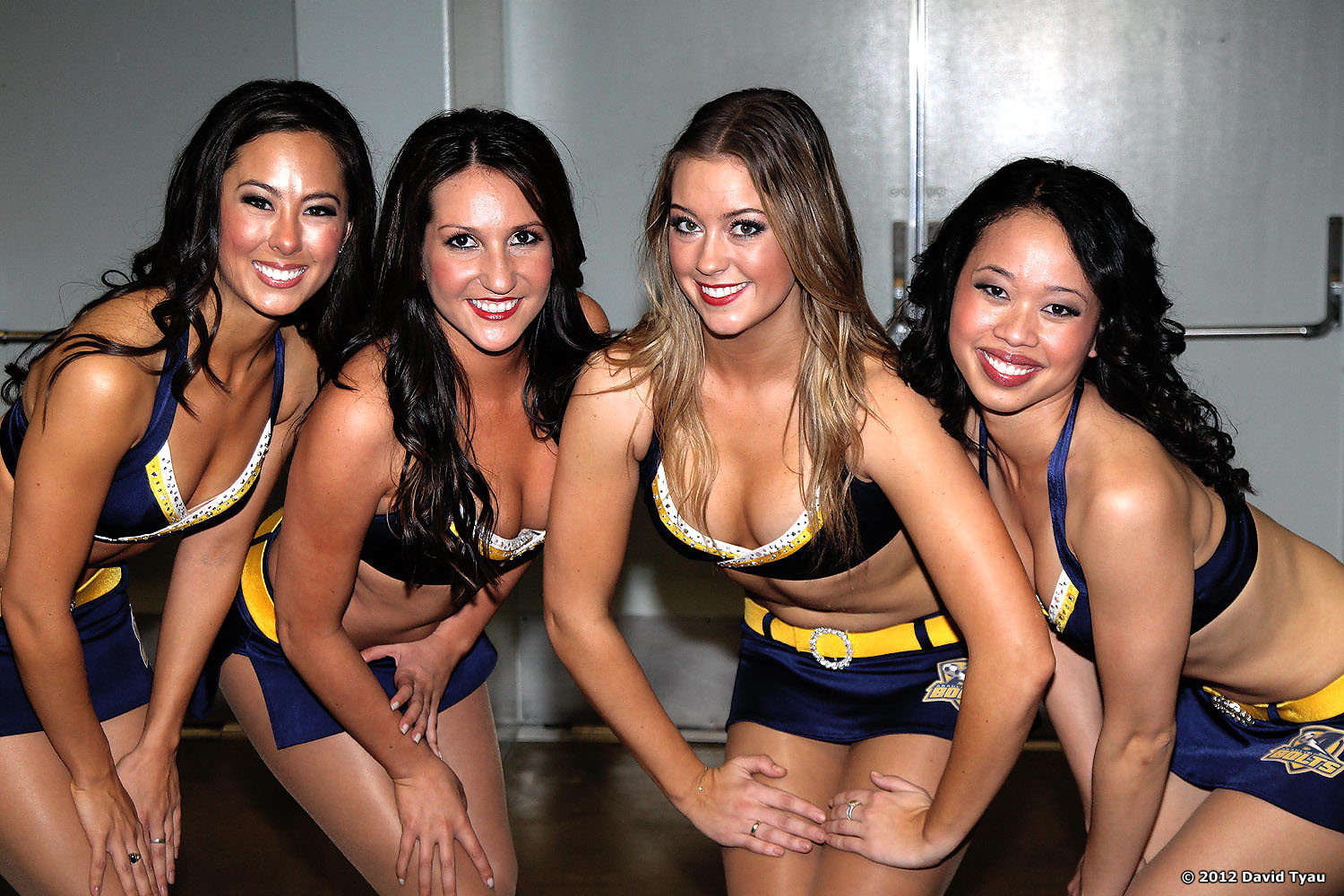 And then it was time for their second performance of the evening.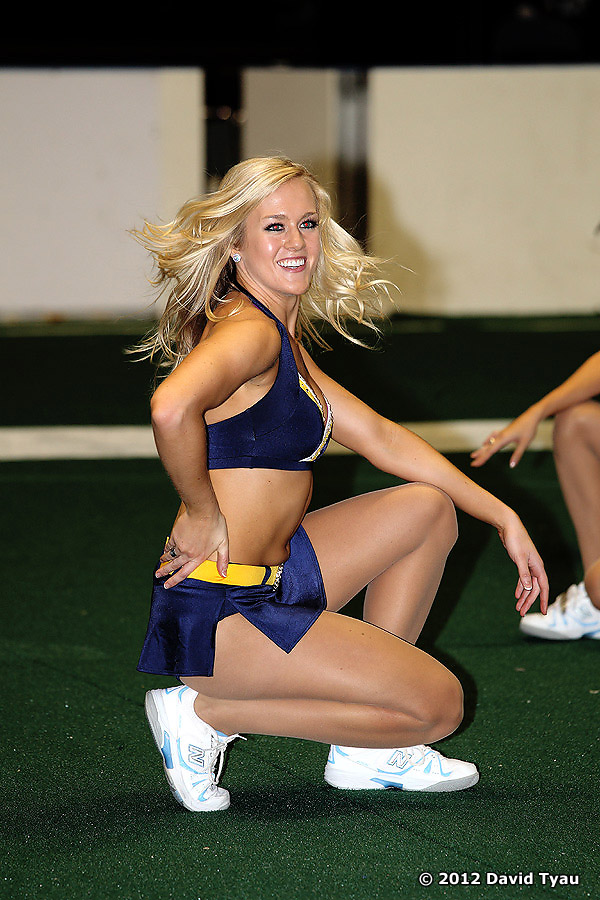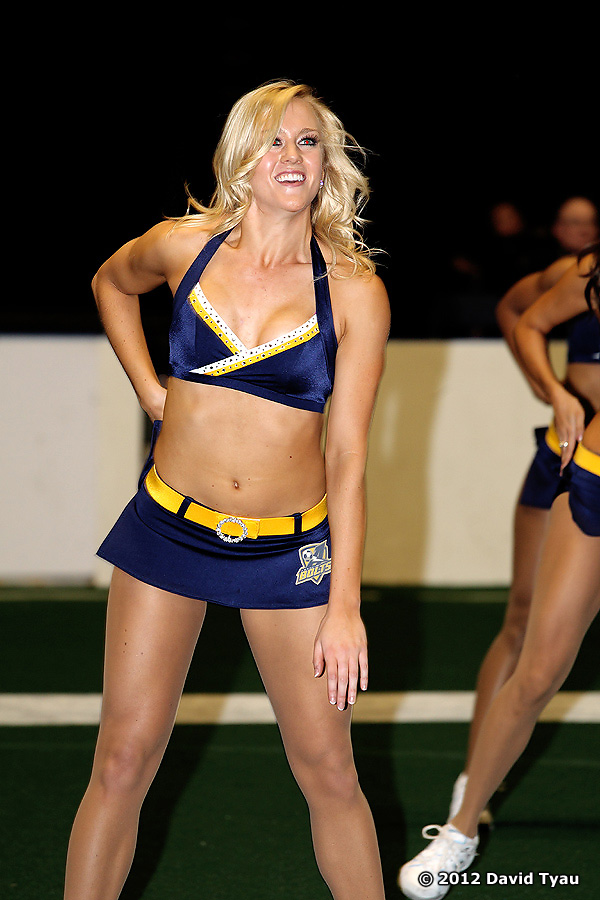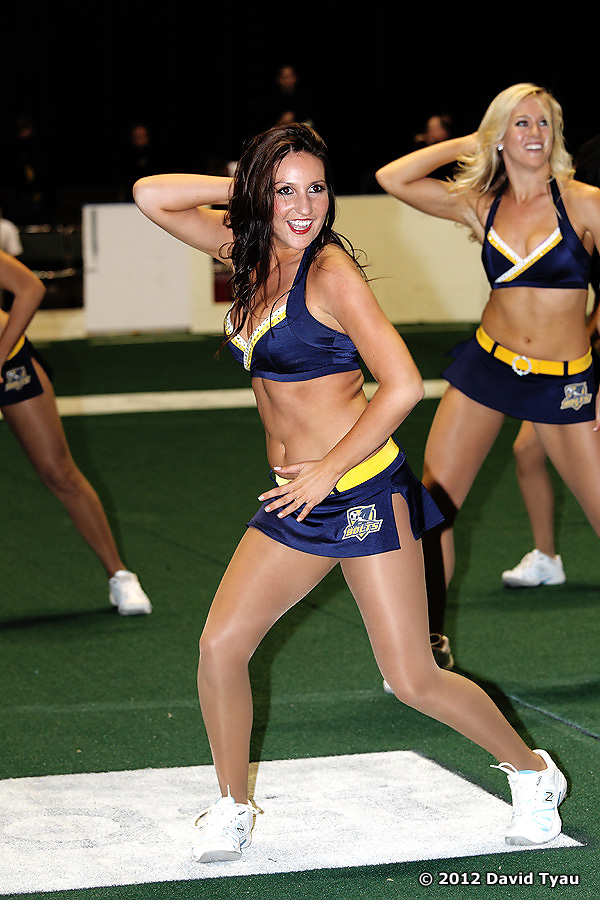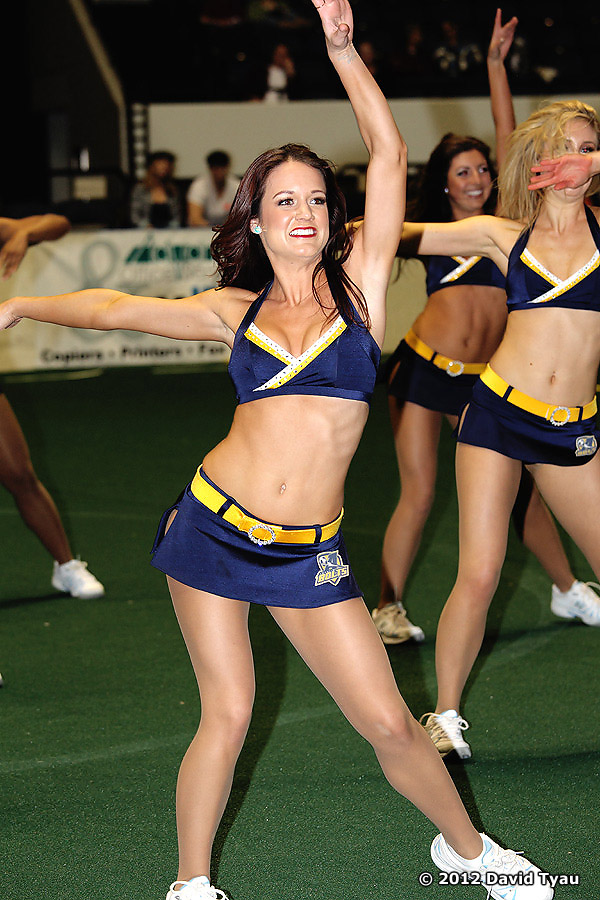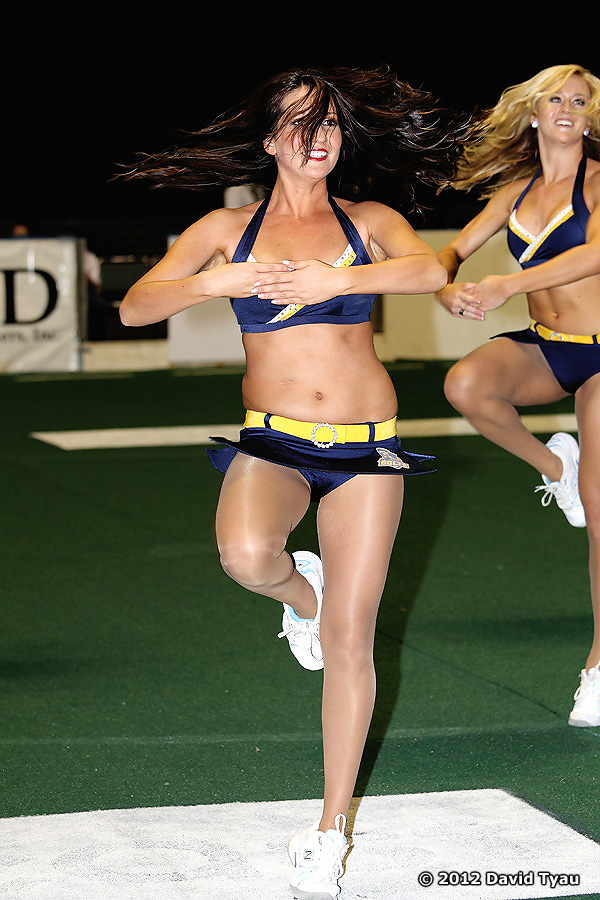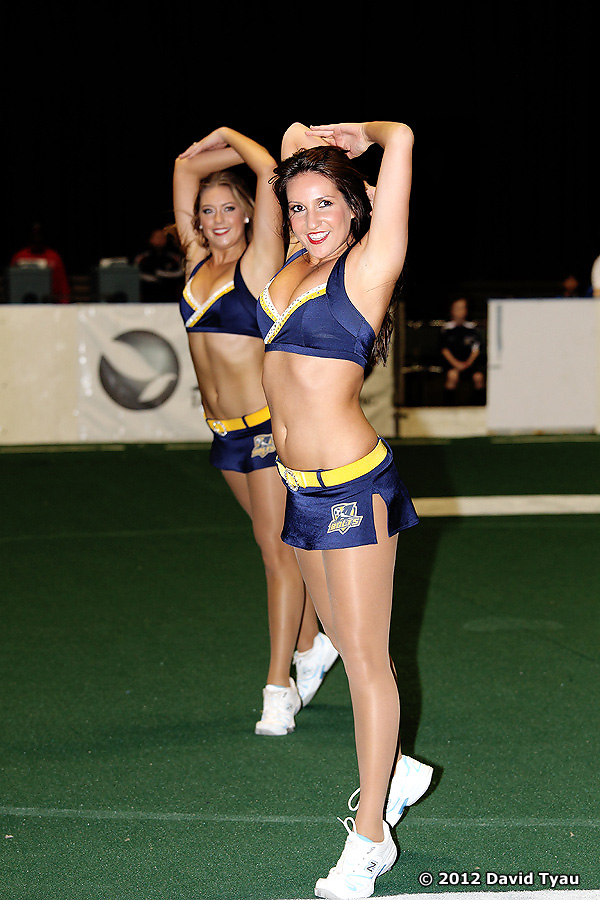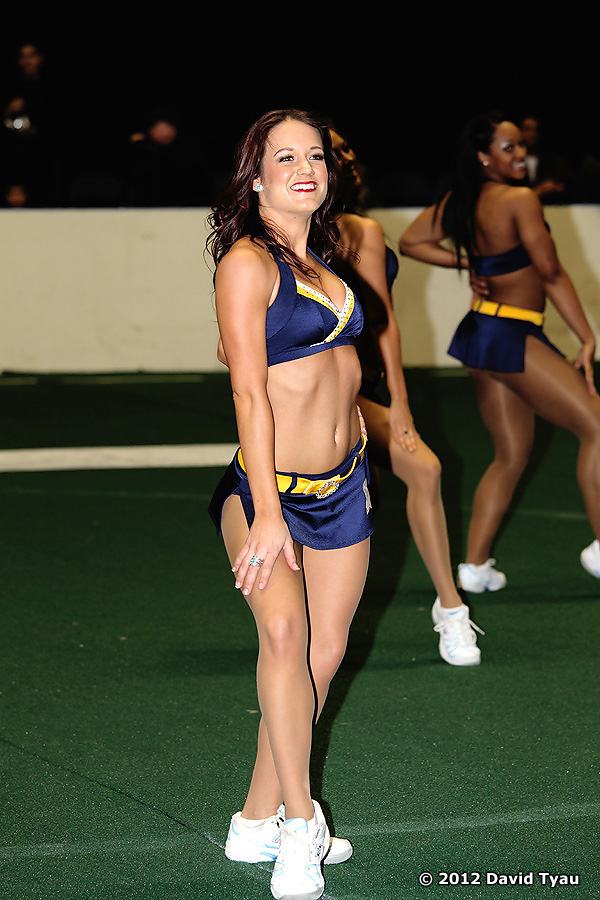 And then it was halftime and the girls retired to their dressing room to freshen up.  I spoke with Lynae and received her permission to relocate the girls, one at a time to shoot them against that black curtain on a raised platform, which happened to be retracted bleachers.  So things were looking up for me because up to that moment, I was having no luck finding a suitable shooting location near the goals.  And I wanted to do these girls justice.
When the dancers returned back to the field, there was this little boy who seem fascinated with the girls and danced with them from his seat.  Here's a few photos of the girls encouraging him to dance…he was a little shy, so the girls had to coax him into performing.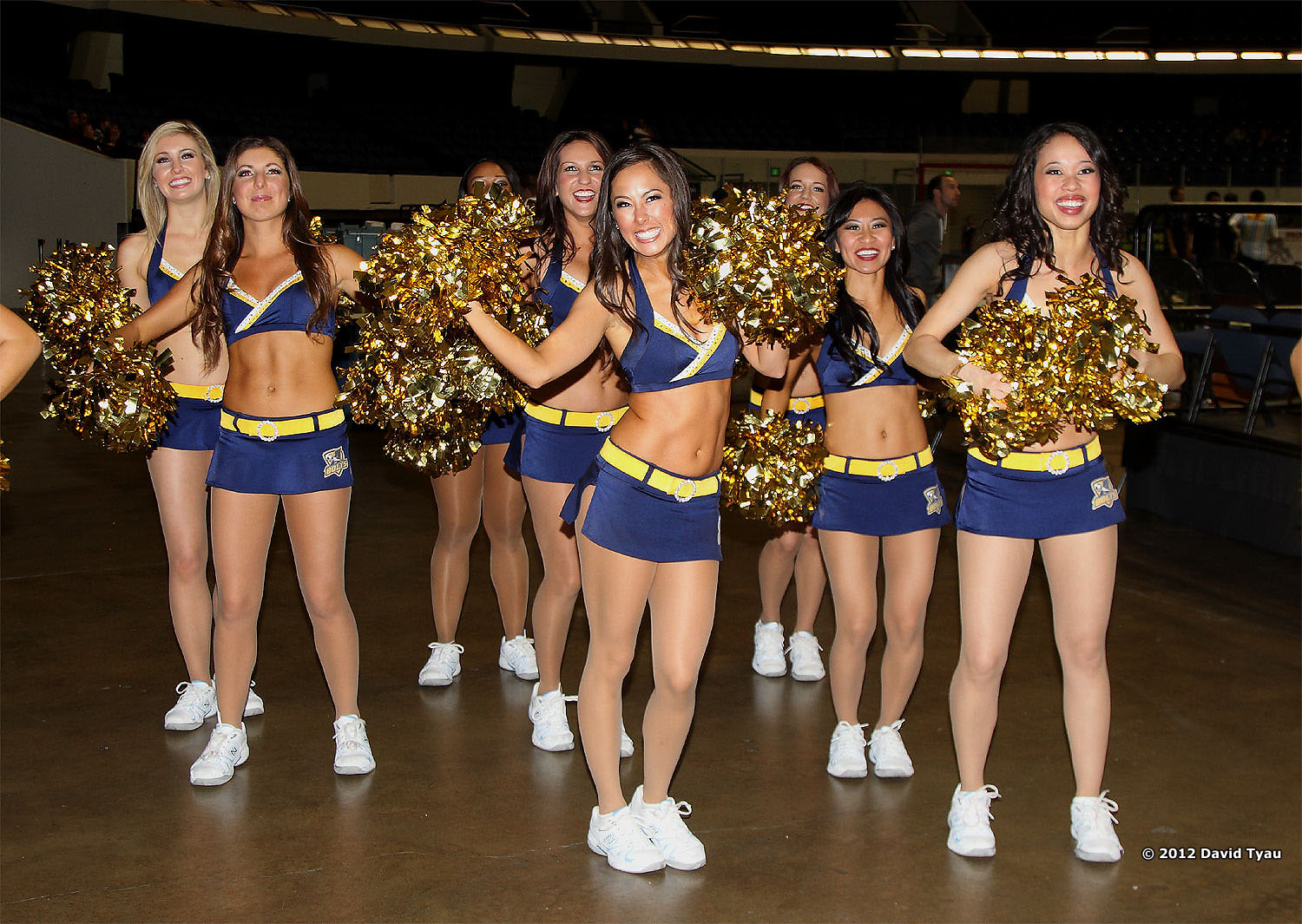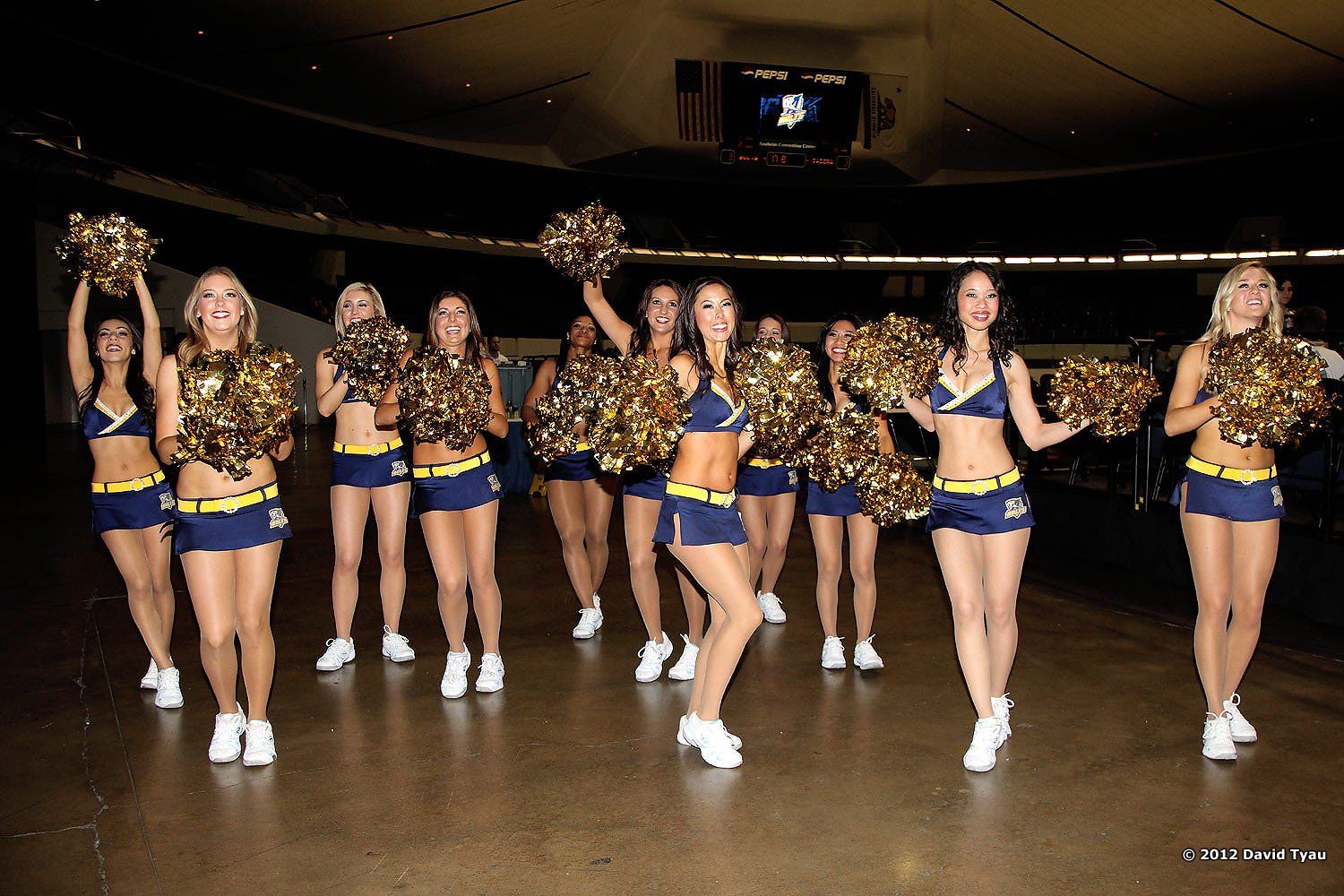 As the third quarter began, I pulled the remaining girls aside one by one and had them climb up to the platform to shoot them dancing.  In truth, I lost track of whom I shot previously and in which order they were in.  I later found out they mixed up their lines and I guess that's why I was confused in thinking I that had already shot some of the girls.  So here are the rest of them…and my apologies if I overlooked anyone.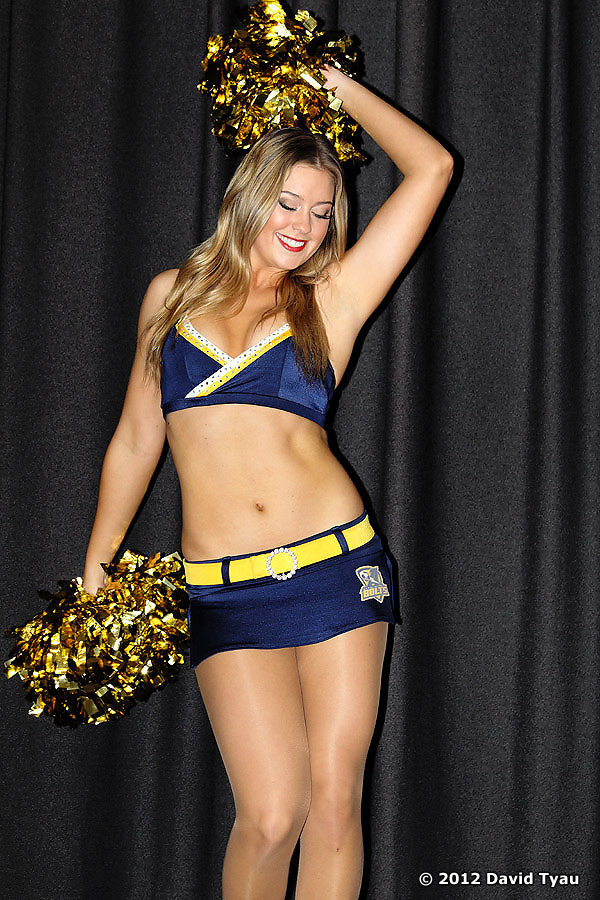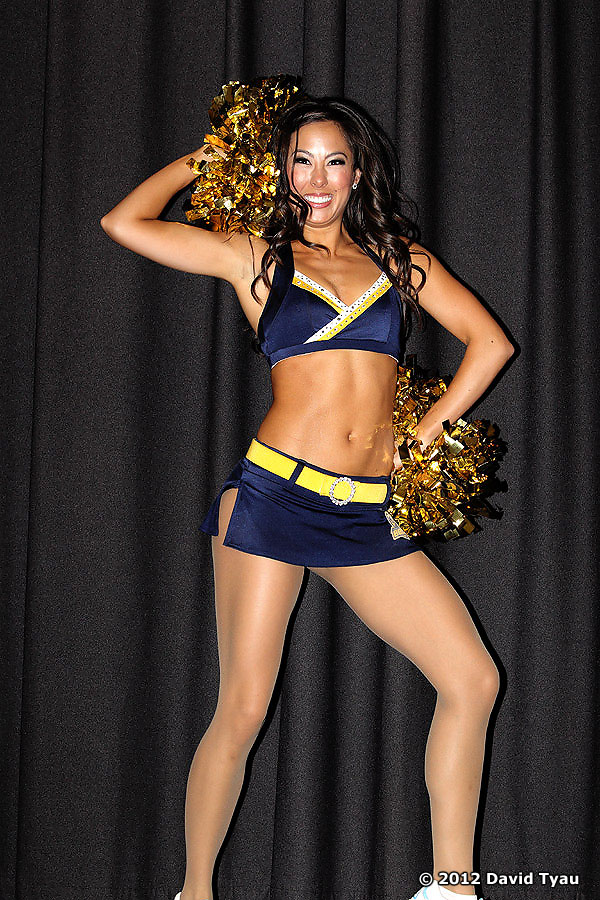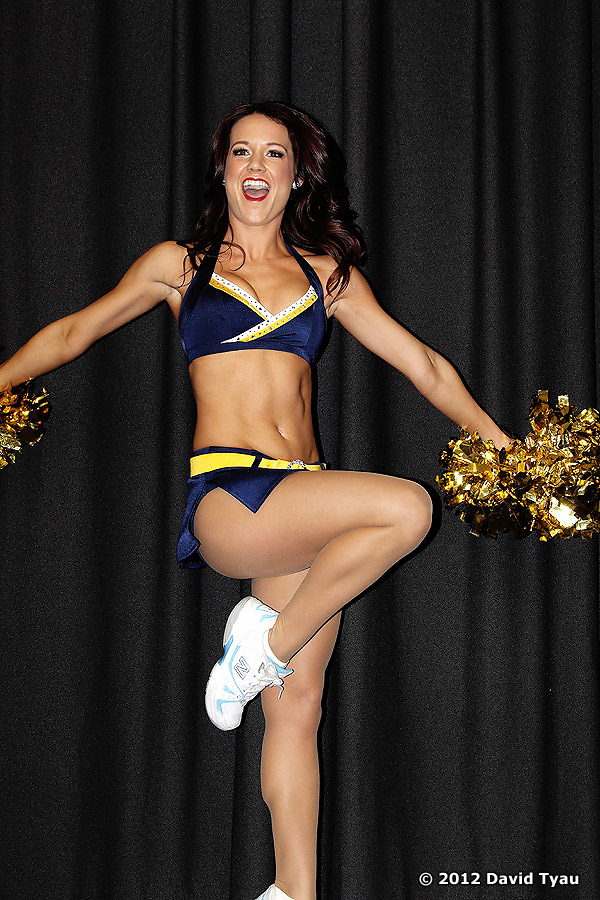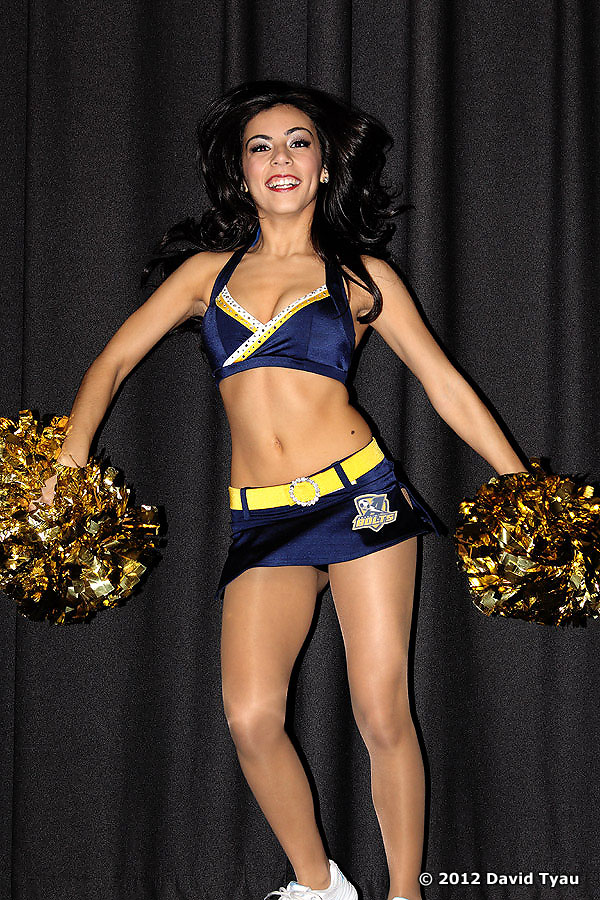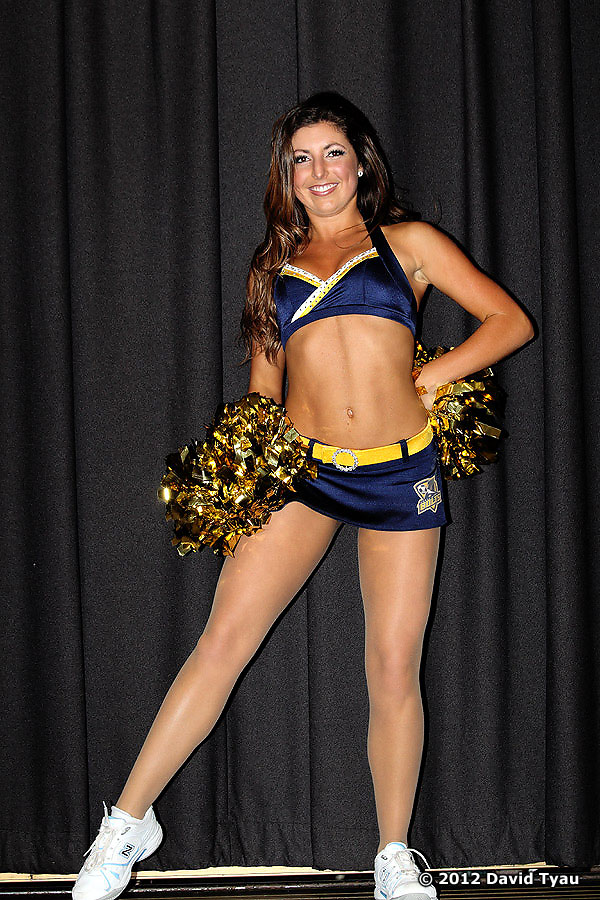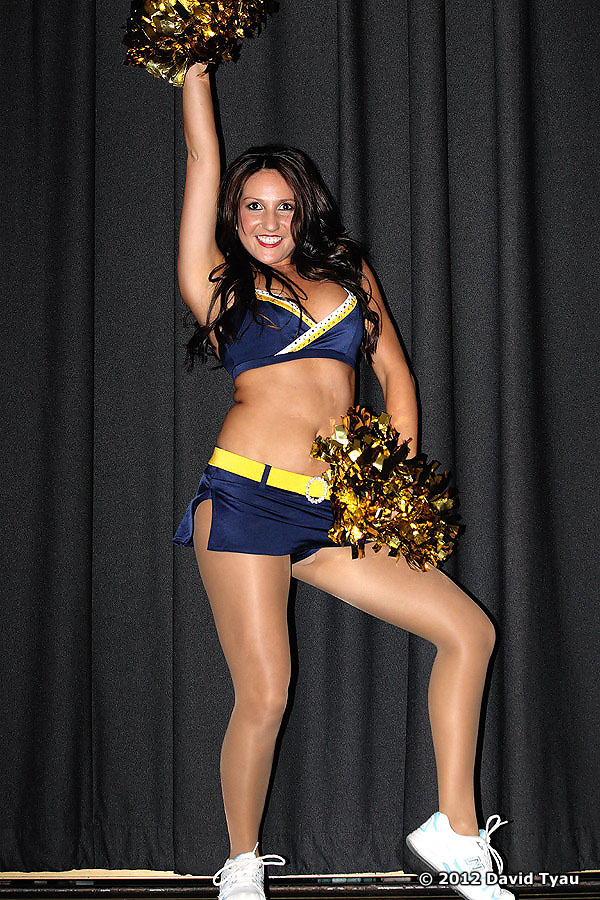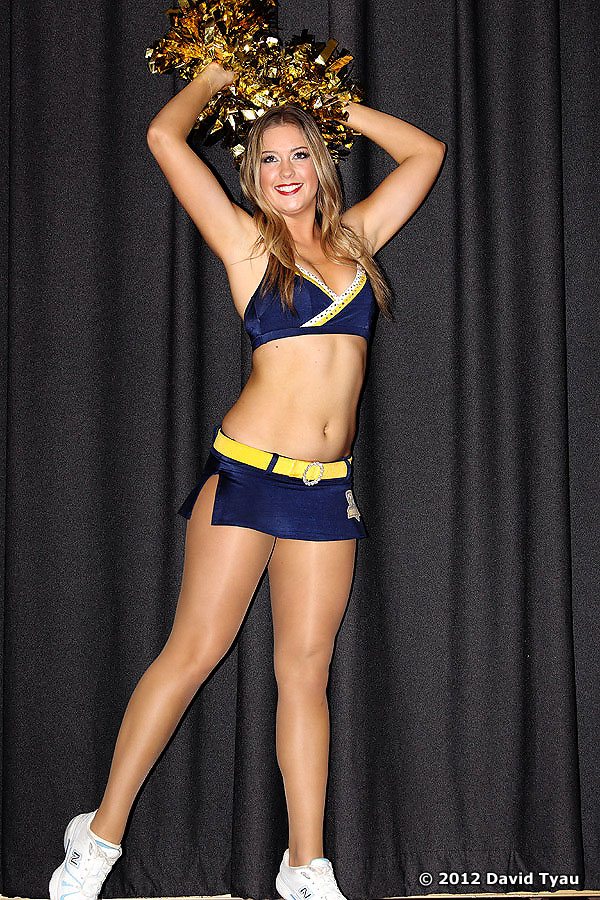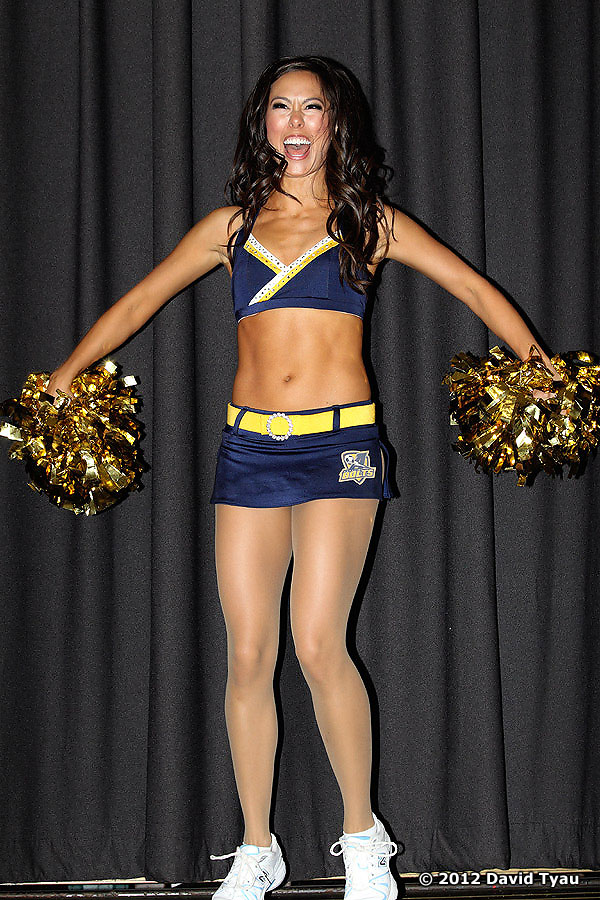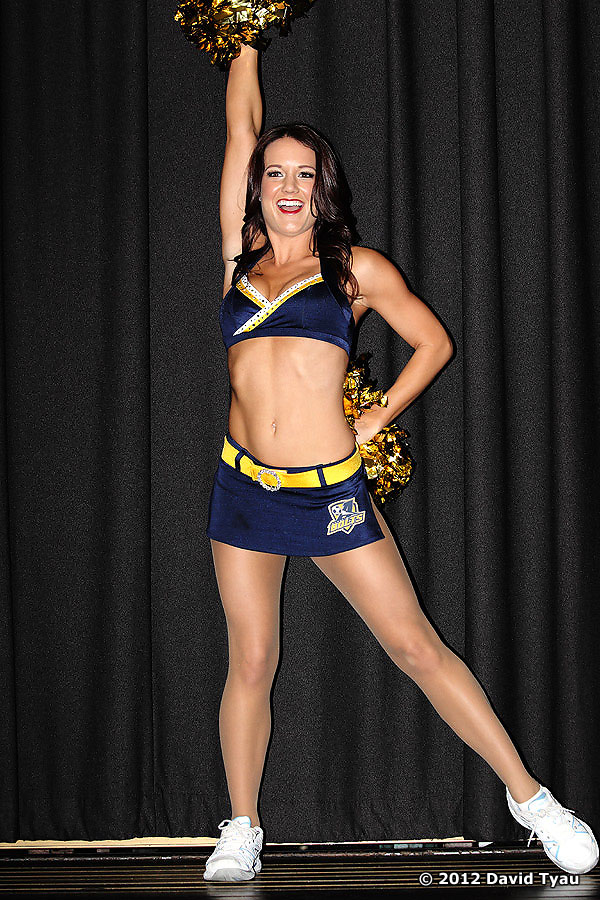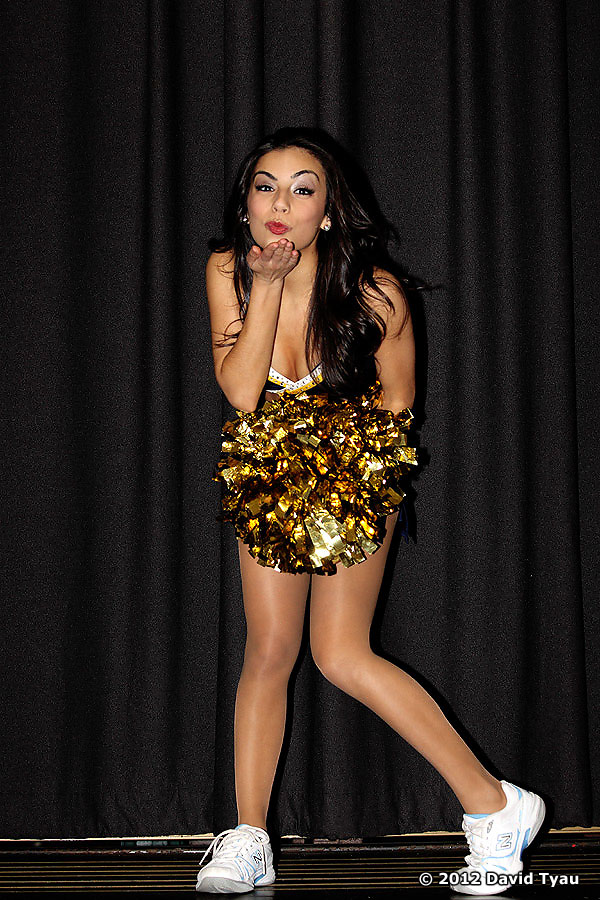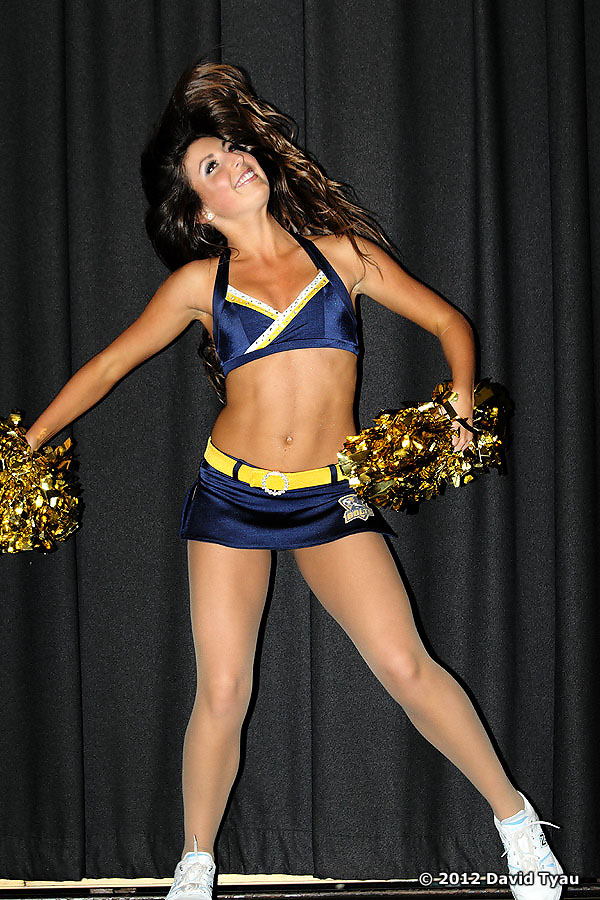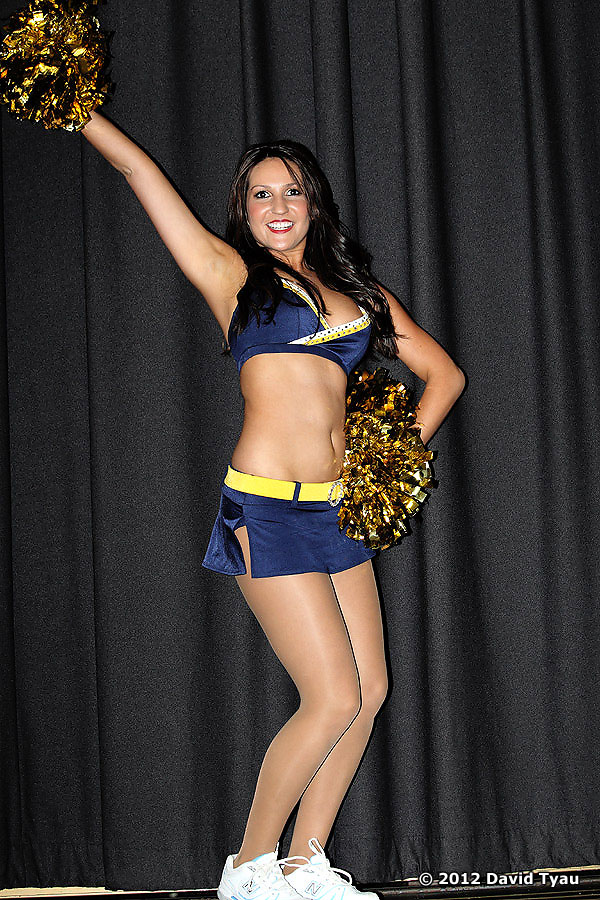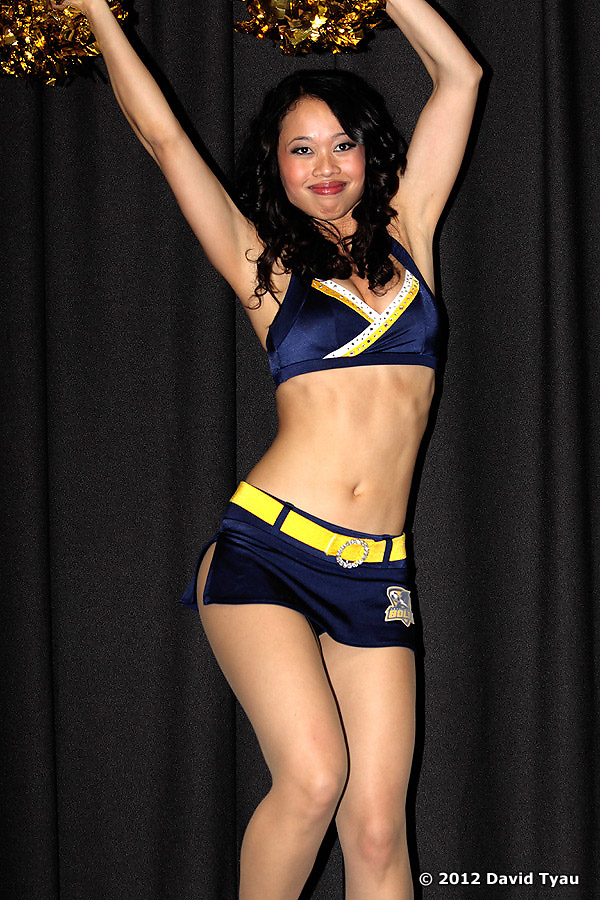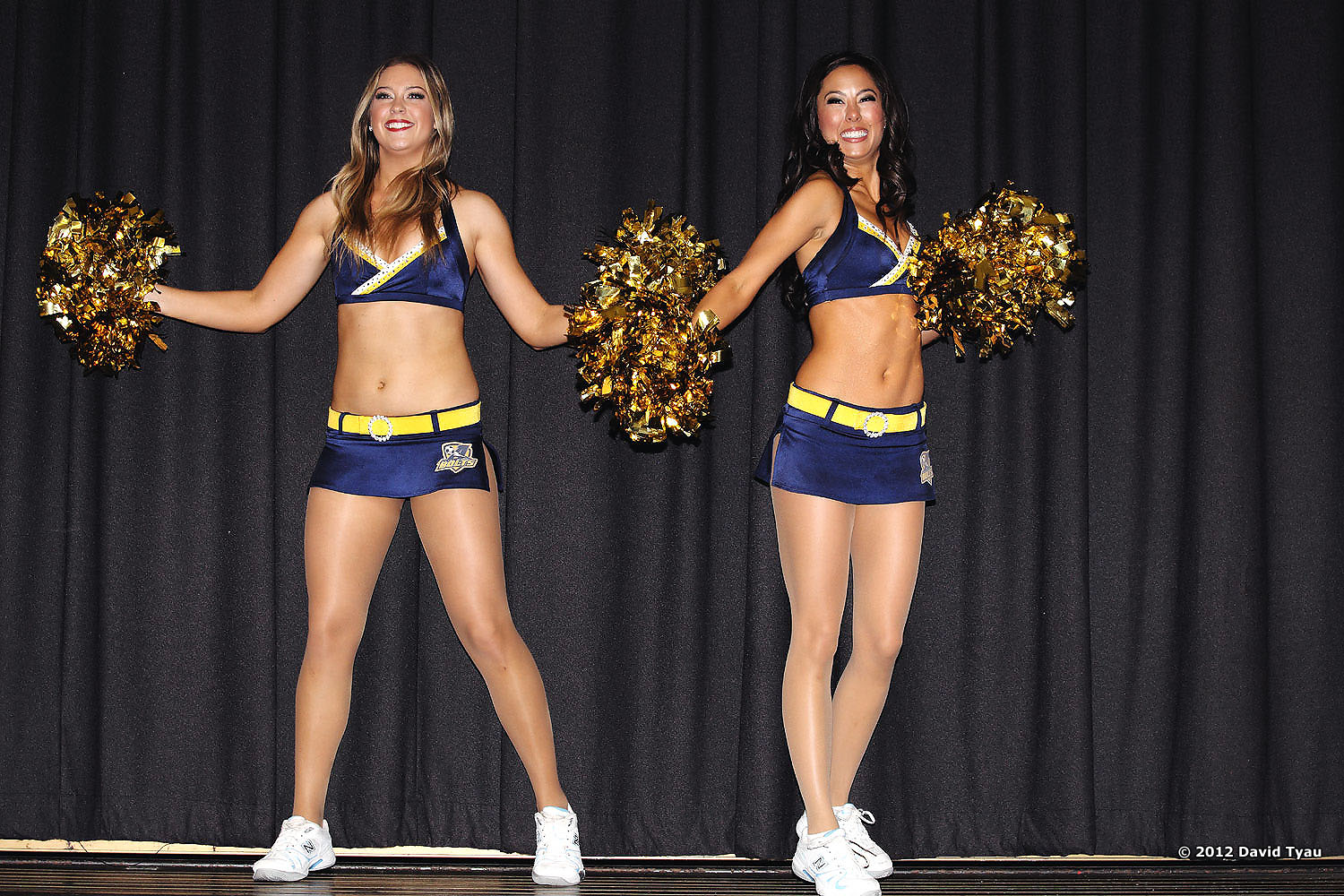 During the fourth and final period, the girls relocated to the middle concourse to dance and interact with the fans.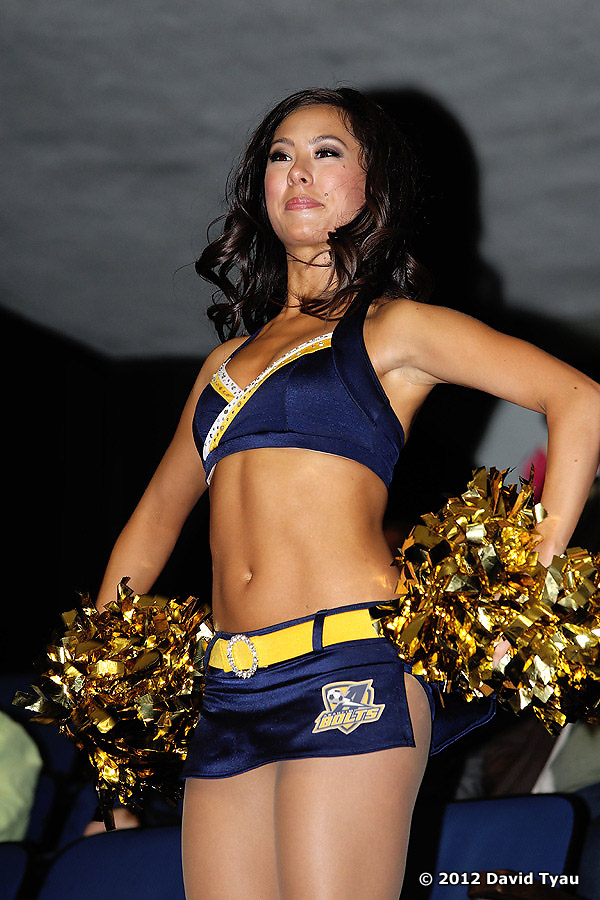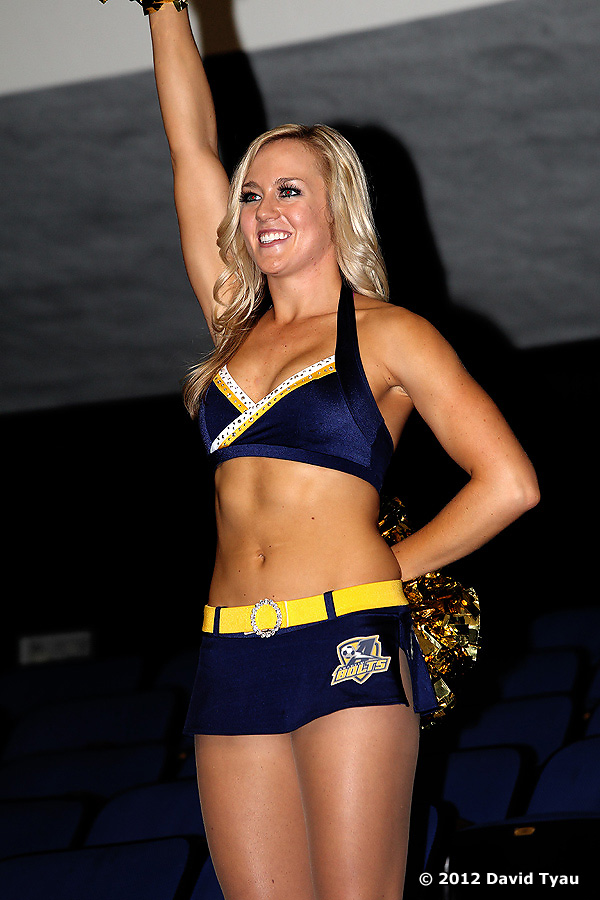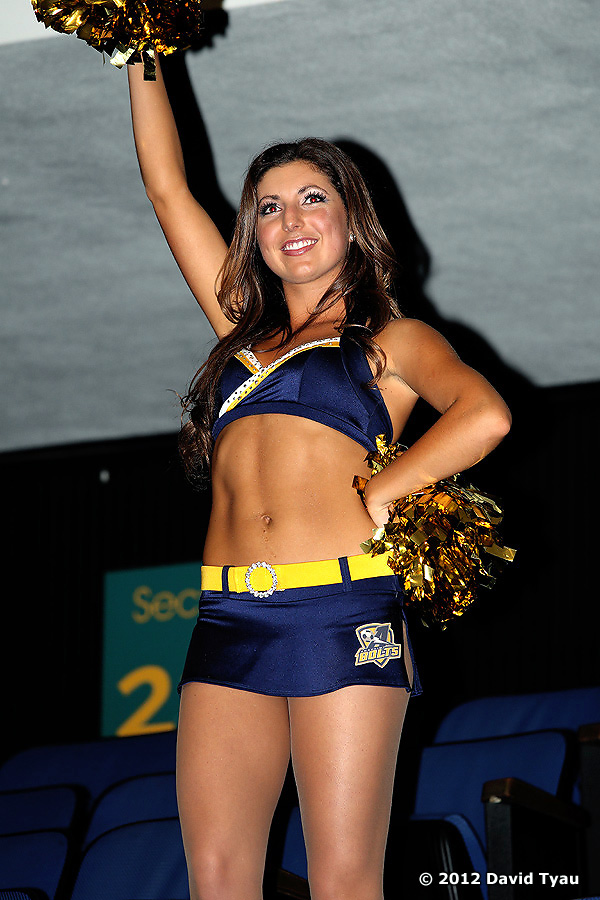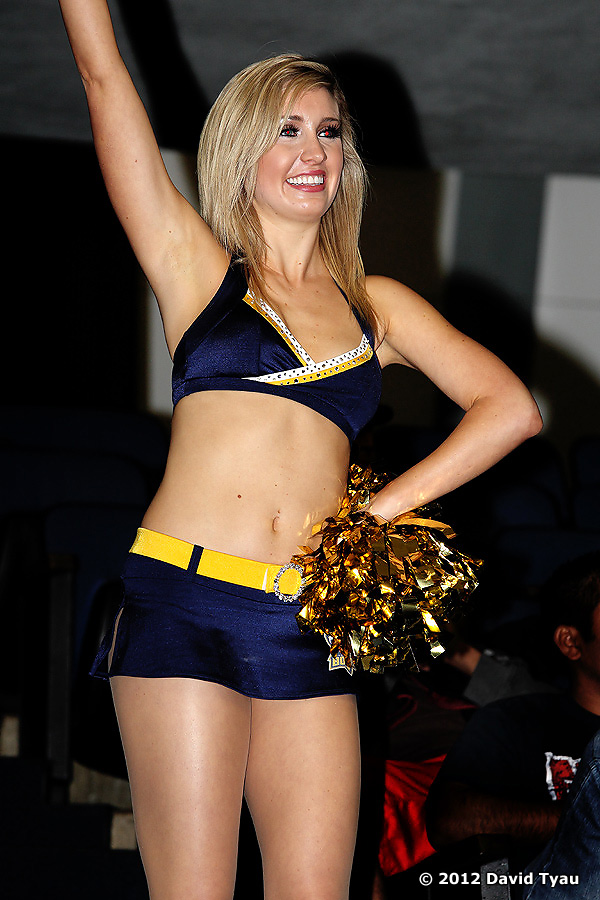 And then the game ended.  It was the final game of the season, which meant that this was the last time that they would be all together.   So, as the girls gathered on the field, they came together for one last circle.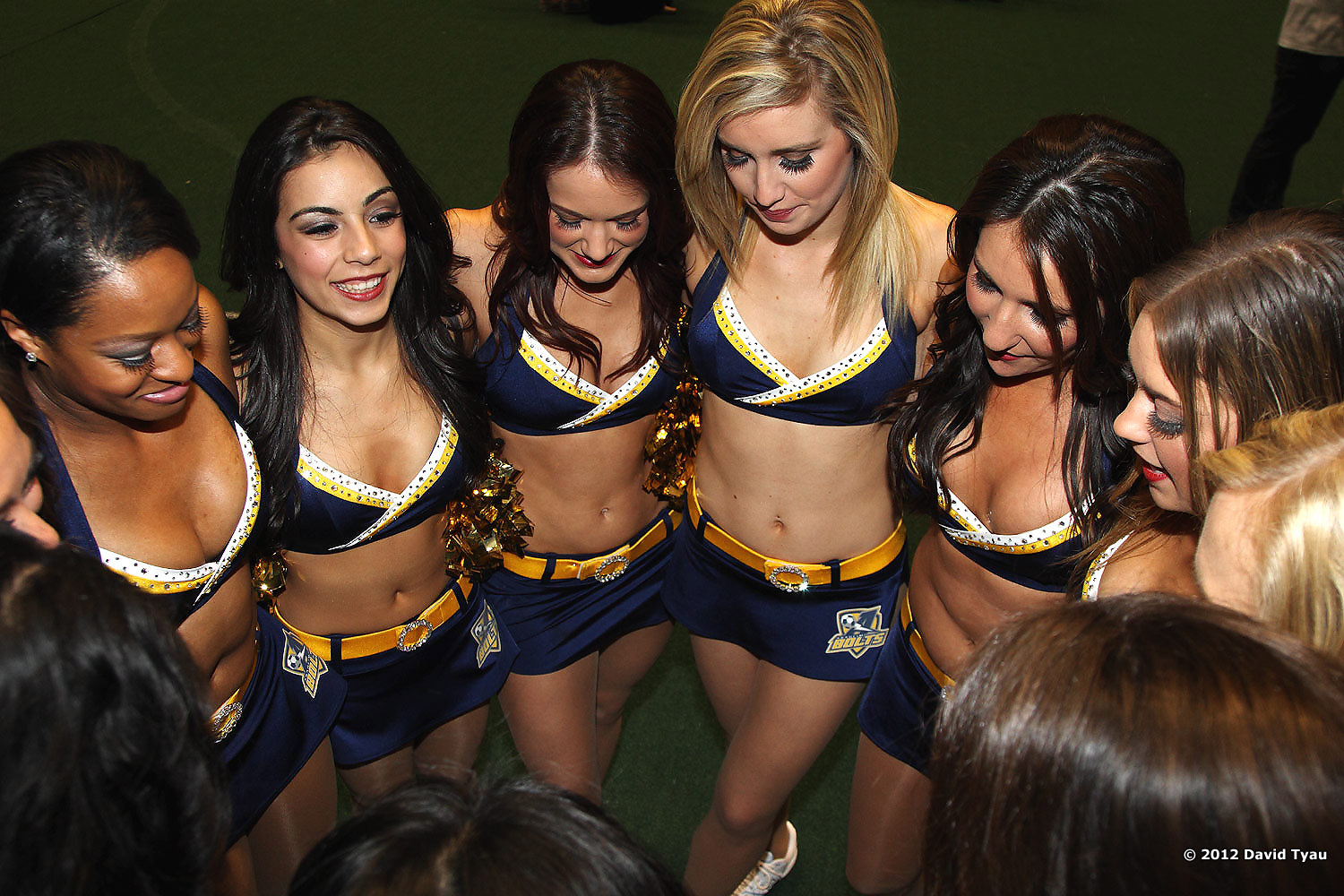 At the conclusion of these game days, I like to take a group shot of the girls with their director…its like a family photo of sorts.  And considering this was their last game day together, it was somewhat a fitting finale to their season and my day with them.
Indoor arena soccer is an entertaining sport.  It's fast paced and there's a lot of scoring.  But even if the game was boring, you still have the Anaheim Bolts Dance Team to keep you entertained and on the edge of your seat.  They are truly amazing to behold and worth the price of admission.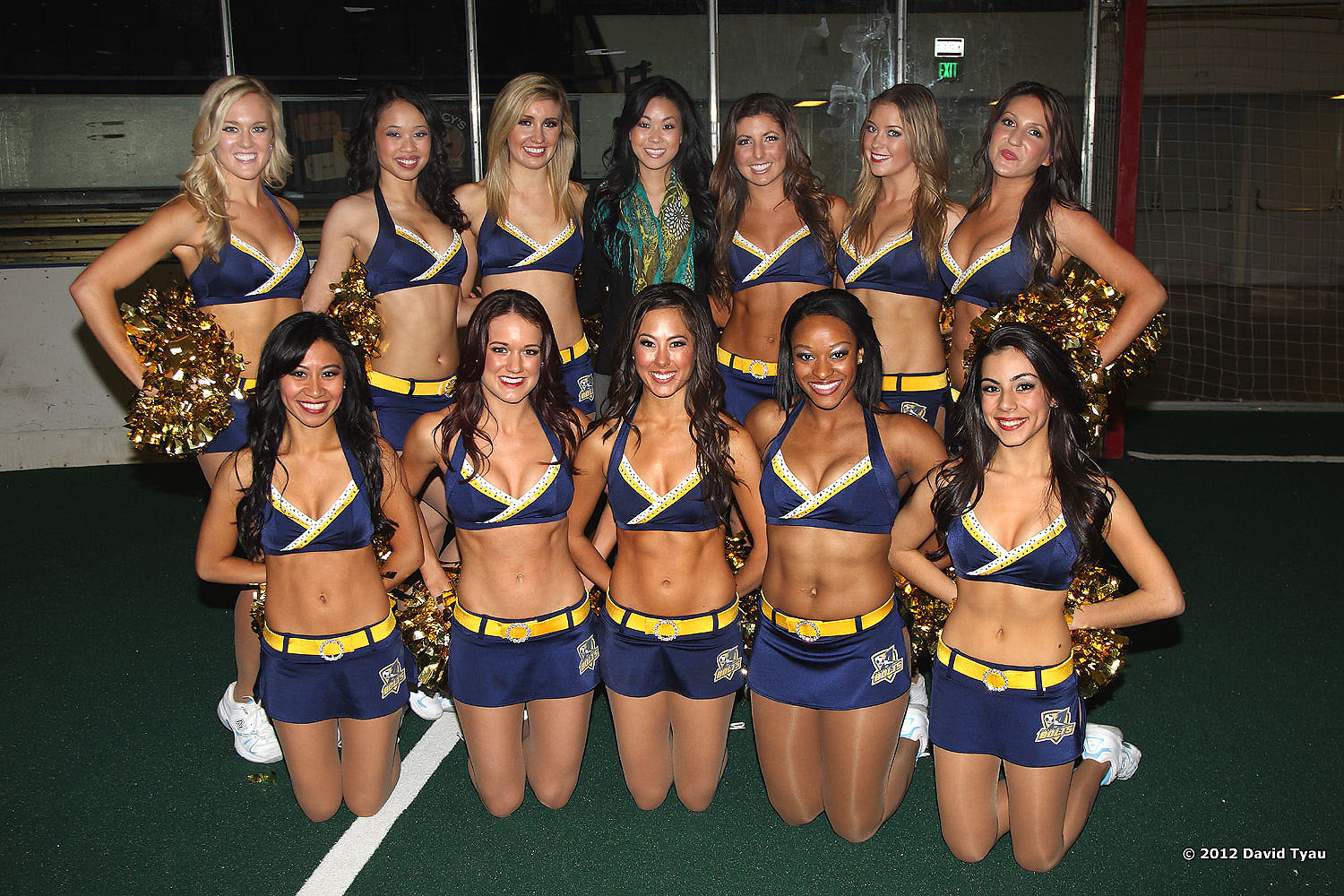 At this time, I want to express my sincere gratitude to Dance Team Director Lynae de Leon for allowing me this tremendous opportunity to cover her squad.  I must say I had a wonderful time spending Oscar Sunday with the Anaheim Bolts Dance Team.   They were a pleasure to get to know and an amazing squad to photograph.  I had a great time and hope to see you again next year.
*                *               *               *               *
For more cheerleader photos, please visit my blog, thehottestdanceteam.wordpress.com.