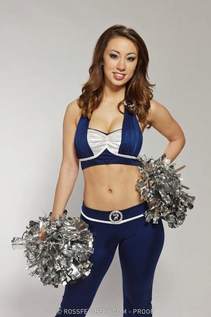 BY JOHN ROSZKOWSKI
The Mundelein Review
July 16, 2012
LIBERTYVILLE — Dancing comes naturally to Corina Harwood.
While growing up in Libertyville, she learned different types of dance including ballet, tap, jazz, hip hop and pointe at the Dance Academy of Libertyville and Dancenter North. She joined the cheerleading team while at Oak Grove School and later was on the pom pons team for three years at Libertyville High School.
"I danced all through my childhood and then in high school and was on my college dance team," she said.
But after graduating from college she was diagnosed with leukemia in 2009. Because the leukemia was in her bone marrow, Harwood had to undergo an aggressive program of oral chemotherapy, and her dancing was put temporarily on hold.
After undergoing several months of treatment, Harwood started feeling better and her cancer went into remission. She began thinking about getting back into dance again after seeing a YouTube video of the Adrenaline Rush Dancers for the Chicago Rush arena football team. "They were so impressive I just wanted to try out," he said.
Harwood tried out and was chosen to be a member of the 16-women Adrenalin Rush Dance team last year and was again selected this year's team. She plans to be on the dance team again next year.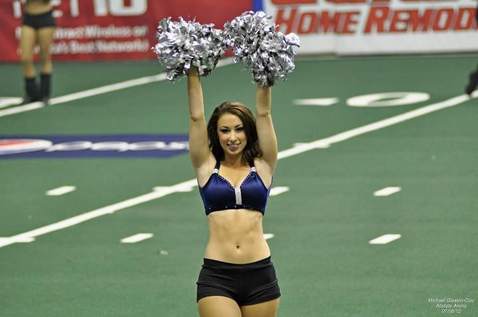 'Elite team'
"We don't just do cheerleading," Harwood said. "We're expected to have a high level of technique. A lot of girls return year after year because they enjoy it so much. We're a pretty elite team."
Harwood said joining the dance team for the Chicago Rush fulfills a childhood dream of dancing for a professional sports team.
"It's something I always wanted to do since I was very, very young," she said. "I think I've always really enjoyed being part of a team. It's not just the dance. I have a great relationship with the other girls, the staff, the fans, the front office and the players. It's like a big family."
Harwood believes her instructors at the Dance Academy of Libertyville and Dancenter North and being on the dance teams in middle school and high school teams prepared her for being on the Adrenaline Rush Dancers.
"Without them, I wouldn't have been as competitive as I now," she said. "I think I had excellent training and experience that allowed me to make this team,"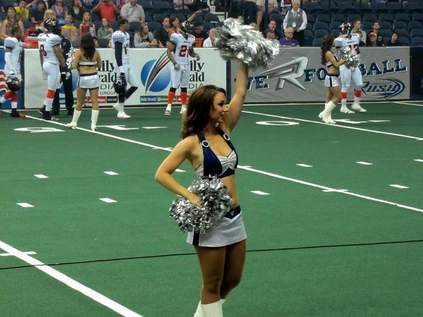 Originally from England, Harwood's family moved to the United States when she was just four years old. The family moved to Libertyville in 1998 and she spent her middle school and high school years before attending college in Louisiana. She currently lives in Winnetka and is working toward a doctoral degree in psychology at The Chicago School of Professional Psychology. Her parents, Sue and Graham Harwood, still live in Libertyville.