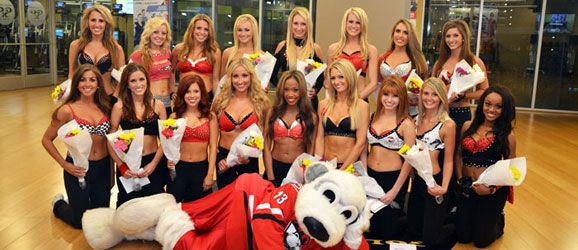 After a week of tryouts and boot camp sessions at Gold's Gym Elite EpiCentre, the Checkers have chosen 17 members for the 2013-14 CheckMates team.
The CheckMates are a vital part of the Checkers' community outreach programs and game experience and are a diverse group that includes college students, teachers and other working professionals. Keep an eye for the team throughout the Charlotte community and at Time Warner Cable Arena all season long.
See photos of the new team here.