A twirl as an ice girl
By:Jill Radsken
The Boston Herald
September 2, 2013
When my editor asked me to try out to be a Boston Bruins Ice Girl, I gave it a cool reception.
"It'll be fun," she said, "and you can get the inside scoop on being the ultimate B's booster."
And thus, I found myself one day last week checking into Walter Brown Arena for my audition. I was Number 52, and headed to the locker room.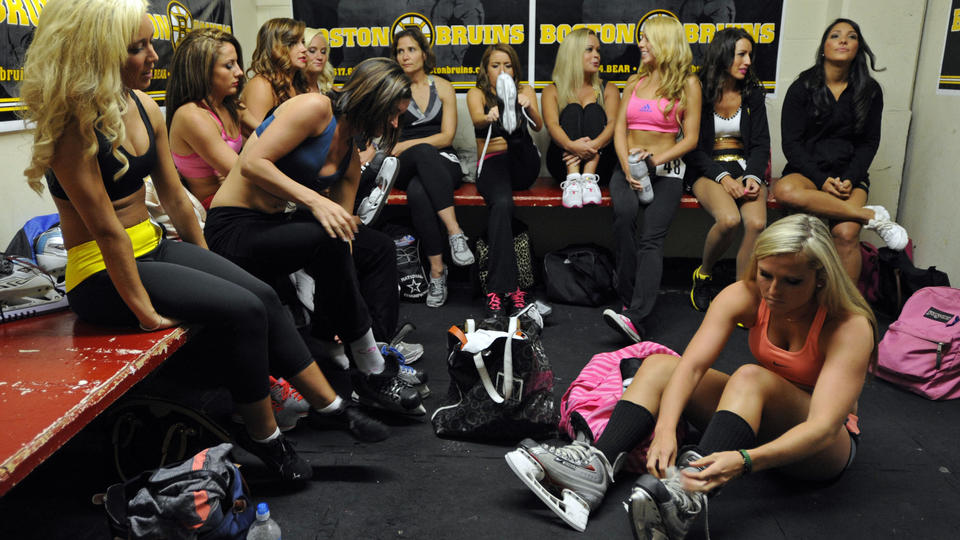 One look at the competition and it was clear — I'm nearly old enough to be their mother (a young mother, but still). I find a banker and a recent graduate from the University of Vermont in the mix. One of the friendliest faces belongs to Rachel Sibley, a special education aide who is painting over a tattoo on the side of her rib cage with concealer.
"I'm a Revs Girl," she said, hoping the promotional experience will give her an edge.
There are 15 to 20 Ice Girls on the squad, and they have to commit to motivating fans at 30 of the team's home games and 10 community appearances. This audition hopes to fill seven to 10 spots, I'm told.
A current Ice Girl hands out the written test.
I can easily name three Bruins players who have had their numbers retired: Bobby Orr, Ray Bourque and Cam Neely.
I also know the length of a minor penalty.
But my diagram of a hockey rink takes some misguided creative license, and I have no idea who the Bruins play for the upcoming season-opening game.
Next up is the individual interview, which gives me a boost. I respond to the favorite player question with Andrew Ference, and when they ask whom I would call first to tell I got the Ice Girl job, I answer honestly.
"My kids. My 12-year-old is a huge Bruins fan."
Then it's rink time. Although I have figure-skated for years, this is my first time in hockey skates and the missing toe pick and shorter blade are painfully tricky to navigate.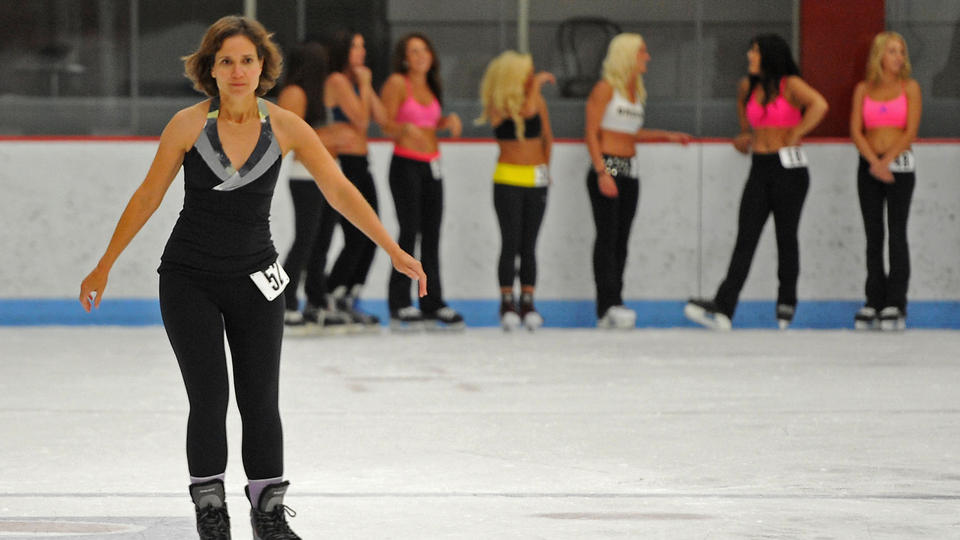 I whiff within a minute of getting on the ice. I'm embarrassed, and freezing in a tank top. Thirty minutes of drills — round the boards, wave and cheer, then skate to each line, pick up the puck and wave to imaginary fans — are draining.
"You looked pretty comfortable out there," says Brandon Anthony, who manages the Ice Girls for the Bruins.
I am still thawing out when Anthony brings the entire group of 50 girls together to make his first cut. In a room full of bra tops and Victoria's Secret Pink shorts, I feel a bit self-conscious in my tank, which actually covers my midriff.
Then he reads "52."
Goal!
Though thrilled to make the first cut, this reporter is leaving the Ice Girl experience to her talented fellow auditioners.