The Lightning won a hard fought 4 to 2 victory over the Edmonton Oilers on Military Appreciation night at the Tampa Bay Times Forum. Video tributes were presented throughout the evening in recognition of our military veterans and active duty members. Some fifty plus recruits took to the ice during an intermission ceremony to take the enlistment oath of service as witness by a near capacity crowd. Every military branch was represented. A real "feel good" atmosphere.
The Lightning Girls donned their camouflage shirts as they mingled among fans during the night. They also tried on 40 lbs of gear and parachute equipment during pre game demo's on the Thunder Alley Plaza.
We added photos to the back of our Lightning Girls album–enjoy. Happy Veterans Day to everyone.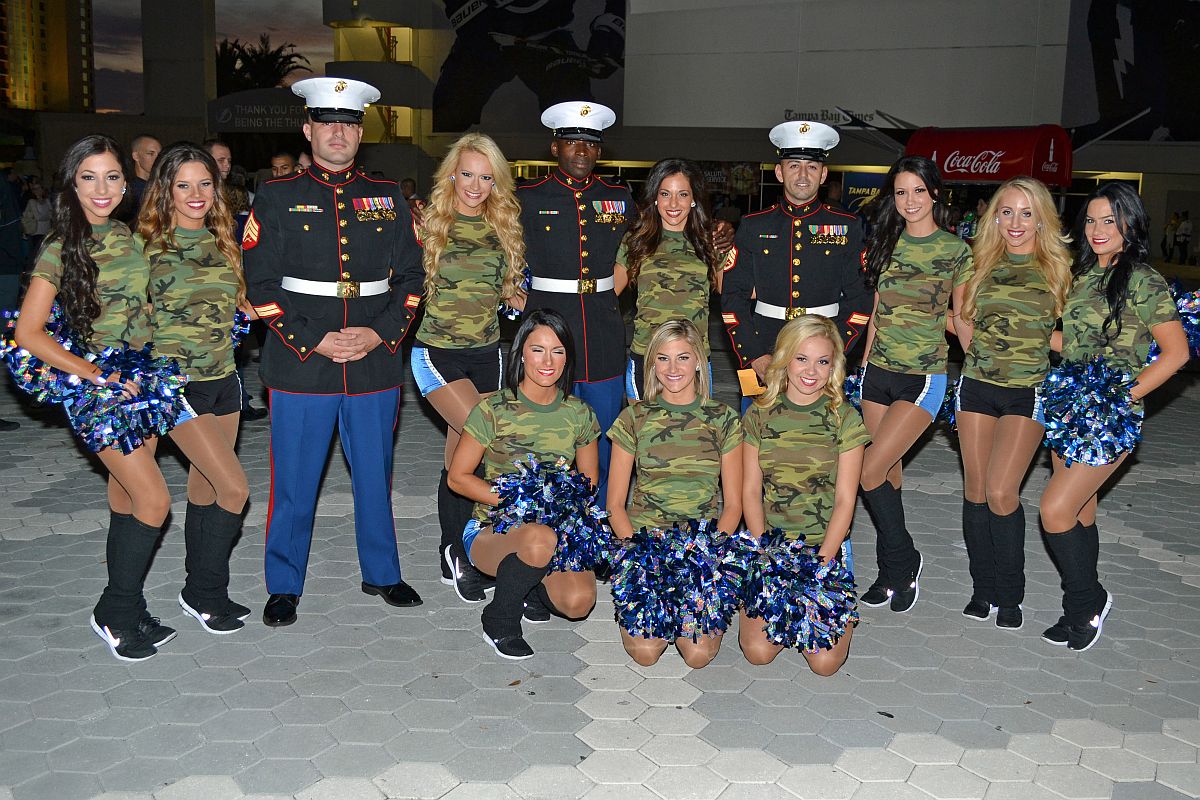 Lightning Girls with our United States Marines.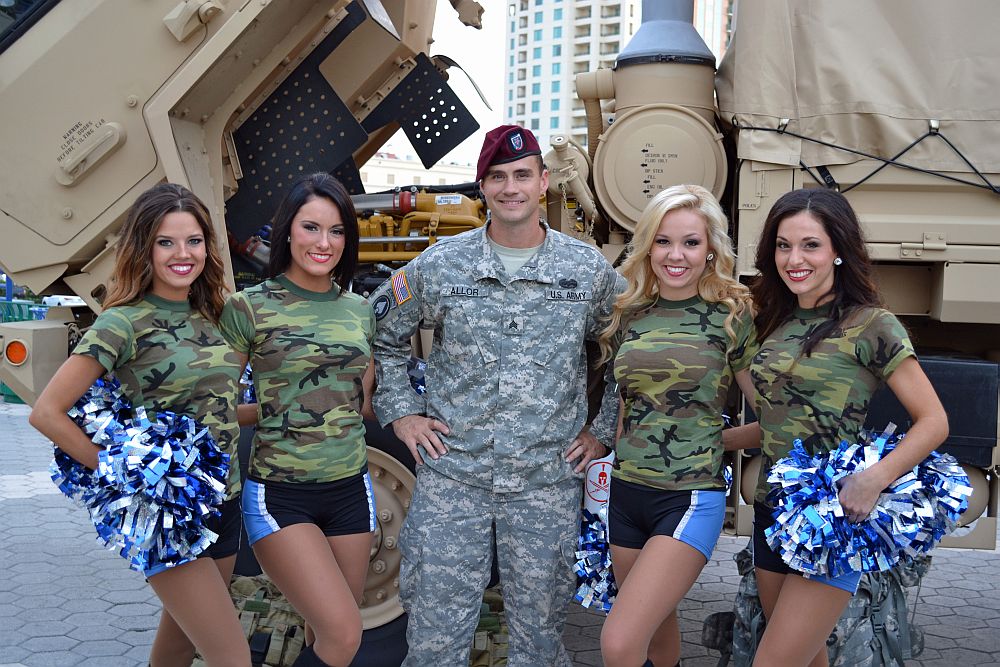 Kori, Alyssa, Army Soldier Allor, Erica, Stephanie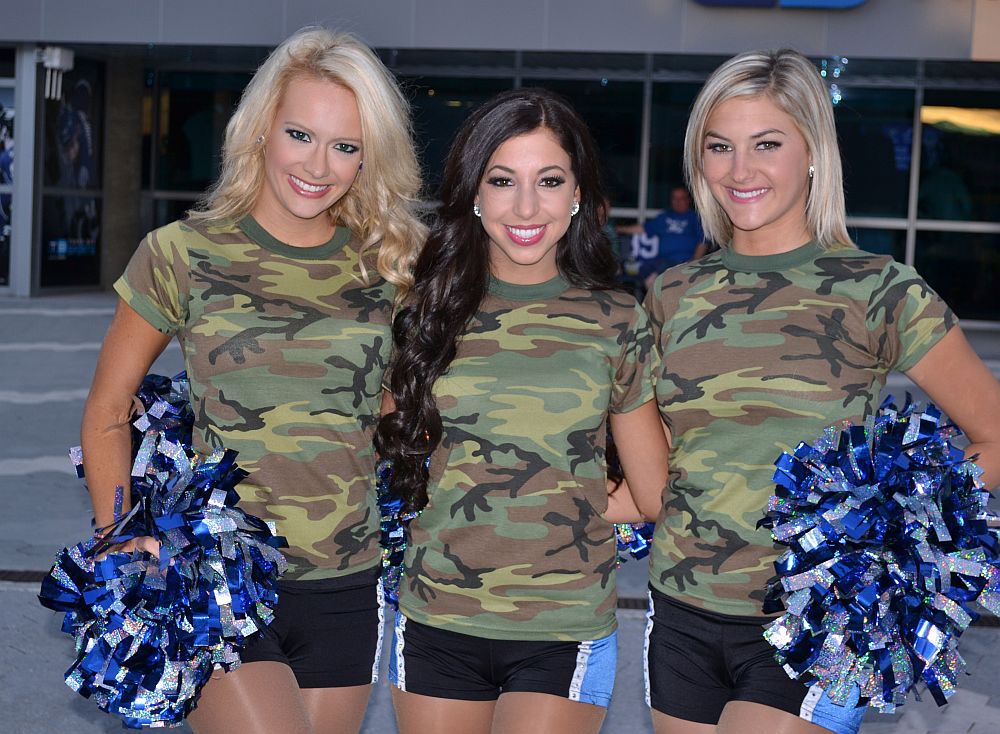 Crystal, Cher and Lindsey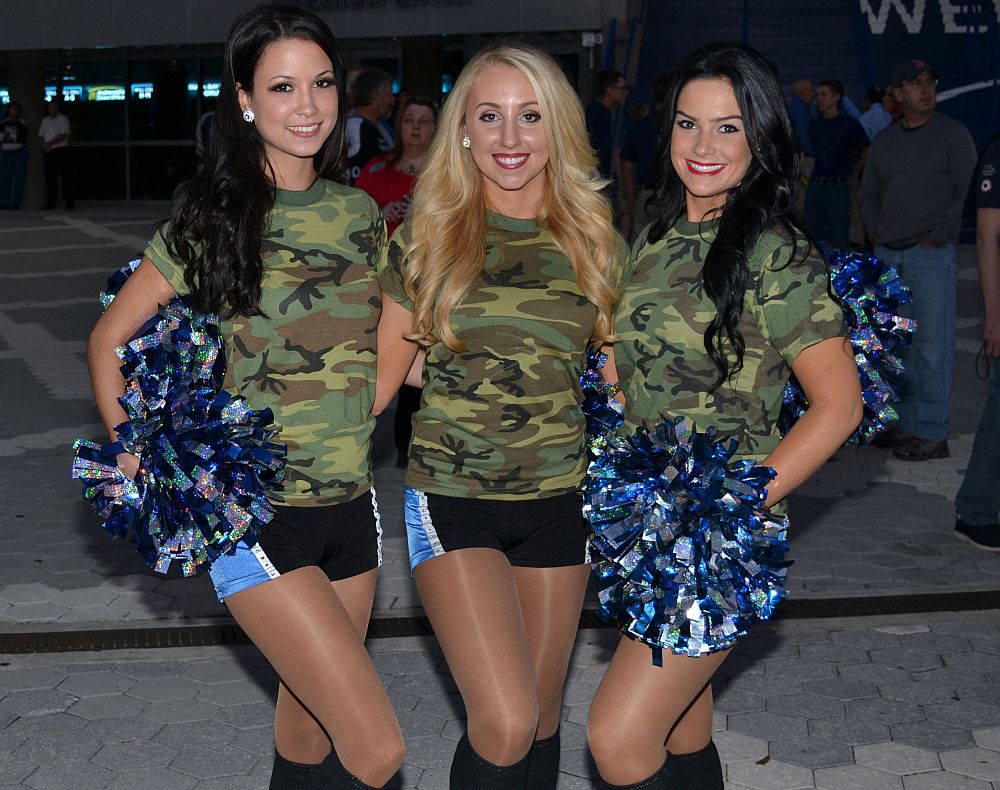 Courtney, Marissa & Megan.