Back in the March a few of the alumni of the Los Angeles Rams Cheerleaders held a mini-reunion in Huntington Beach, California. Thanks to Liza for the photos!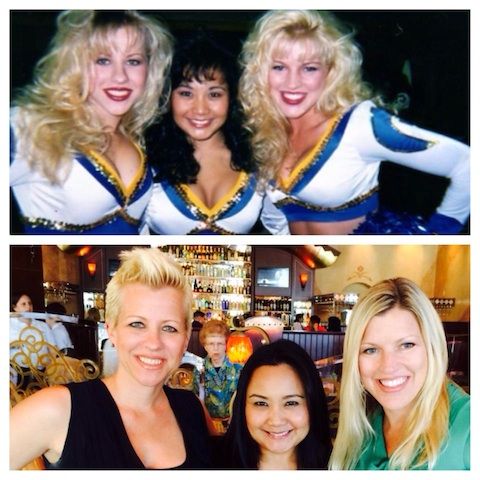 Then & now. Renee, Liza & Lena. Top photo 1994. Bottom photo 2014.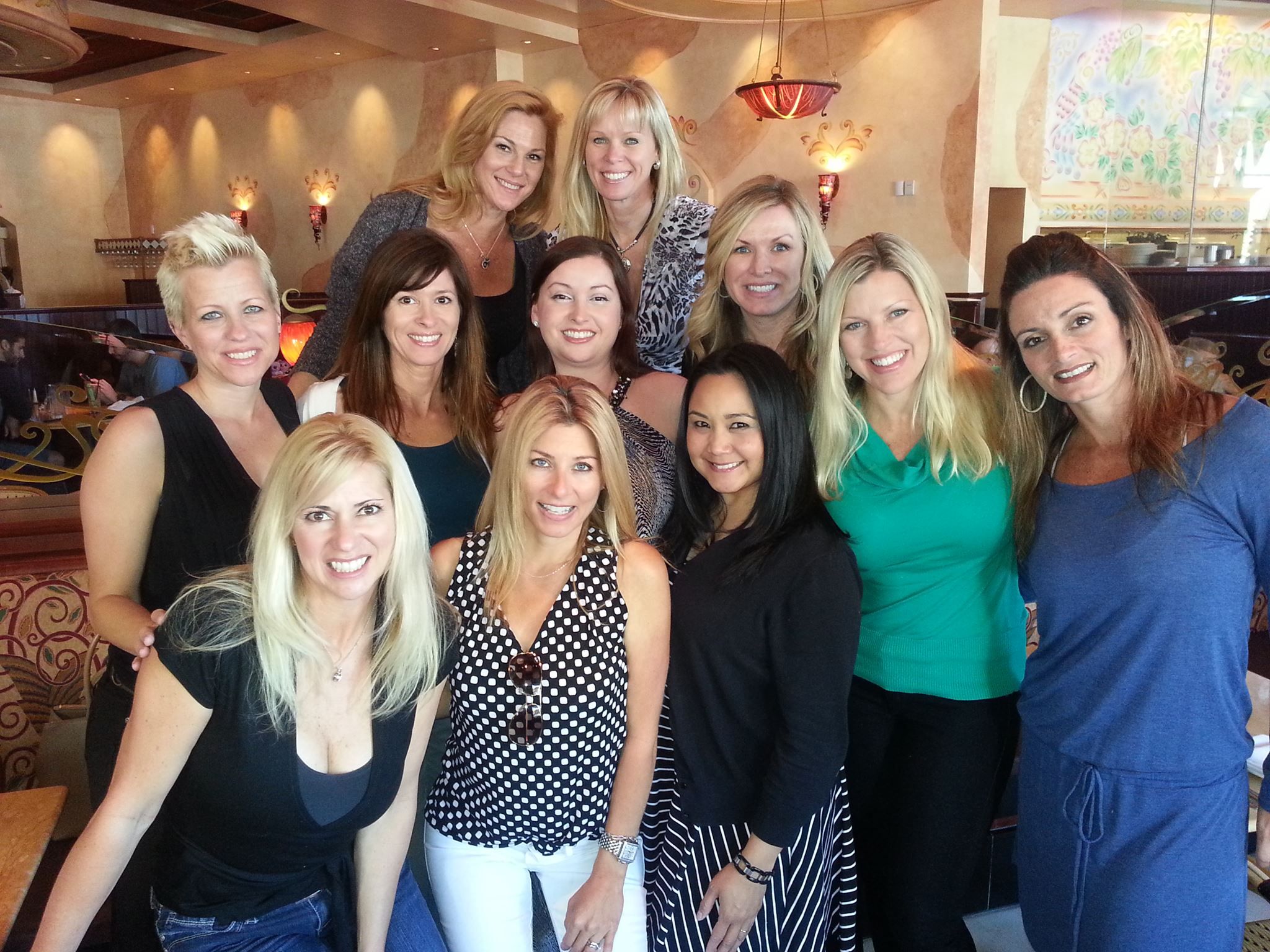 Top Row:  Robyn, Erin
Middle Row:  Renee, Tami, Andra, Jeni
Bottom Row:  Gina, Gina, Liza, Lena, Heather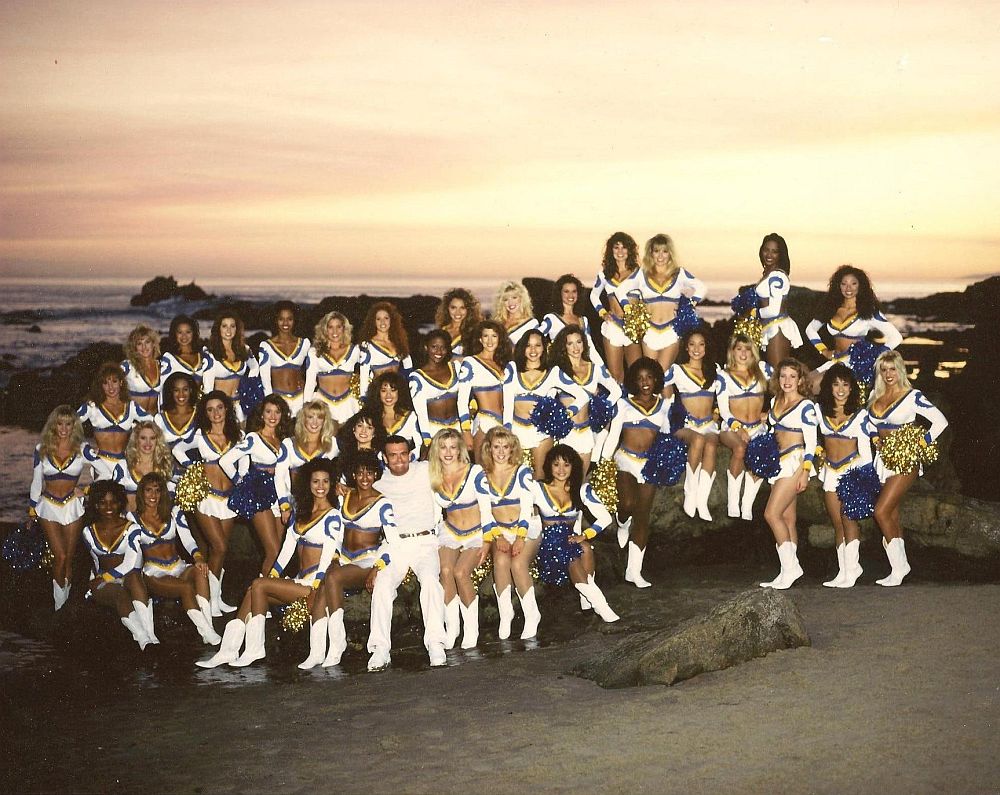 Los Angeles Rams Cheerleaders 1994-95 squad shot by Crestene Villanueva Hauser with Entertainment Director Tom Guthrie.