Last Thursday I had the pleasure to cover the Orlando versus Jacksonville AFL game held at the University of Central Florida campus. Feisty match as the first place South Division Predators bested the Sharks for the third time this season. Most of my attention for the night was spent chasing around the very attractive, talented Prowler's Dance Team. This is a fun group of gals and I hope my photos capture the pure joy of entertaining that they exhibited. They enjoy performing together.
The Prowlers are a 12 member squad led by Ms Billie (I'll call you Scarlett) O'Hara. Billie has appeared in our pages numerous times and our Senior Writer, Midwest Dave, did a masterful must read piece on Billie awhile back. The common consensus from all the dancers is how lucky and excited they are to be learning and working under someone with Billie's elite performing and teaching experience. Her credentials are very impressive. Billie's choreography routines are edgy—check out the video link below.
I arrived early for pre-game practice and consequently was able to sit and chat with a few of the ladies. Co-captain Trista performs at Universal Studios as a high kick dancer and has been in a couple Macy's New Year Day parades. Trista advanced to the top 30 at the NBA's Magic auditions and is gearing up for another try. Trista also is in a runoff with Co-captain Cassie K. for the Dream Team spot this year. I missed seeing Cassie K. because she chose to go honeymooning over staying in town to meet me. (Dream Team voting).
Three-year vet Sara was voted to the Dream Team last year and had the honor of being host franchise at the Orlando Amway Arena. Sara is a senior at UCF majoring in hospitality and would love to work in the event planning industry. Her bucket list includes cruising down under where the kangaroos live.
Rookie Ashley, studying at UCF, has a passion for dance and loves to perform volunteer work with the elderly through her church. Returnee Megan last danced with the Prowlers in 2010 and has been dancing on Royal Caribbean cruises for the last two years–productive time because she met her fiancé from Scotland. Megan performs in Beetlejuice at Universal Studios and recently was a finalist at Cirque du Soleil auditions.
Second year Shawna will graduate from UCF this year after a stellar academic career including the President's List. She's presently performing on America's Got Talent and her 21-person troupe received 4 yes votes to advance on. Rookie Chelsea V. is a NJ-born girl who's family ran a peach farm in South Jersey. She was an accomplished gymnast before a serious knee injury eliminated that athletic path. She also dances at Universal Studio and is thoroughly enjoying her first year with the Predators and her new group of sisters.
My passion for red heads increased after I met Florida born Cassie D, a third year veteran. She's enjoying her best year especially since the Predators have a hold on first place. A UCF graduate, Cassie is a traveling girl (back from London), and loves dancing at Universal & Disney.The closest I ever got to a Rockette was maybe the fifth row—-until I met 5'8″ Deana. Two years on the Rockette's and planning to go back again this holiday season. Deana also almost forgot to mention her dancing stints in Los Angeles. How about gigs with Lady Gaga, Beyonce & J Lo. Wow!!!!!
Third year Jessie along with rookies Madison and Chelsea M round out the squad and gave me some great photos.
Our thanks go out to Billie and her team, Amy (Entertainment Coordinator) and Wayne Sysock (squad photographer) for the great hospitality received. Enjoy the video and photos and as Arnold says, "I'll be bok".
This Saturday the Predators visit Tampa to continue the "War on I-4". I'll be covering the Storm Cheerleaders—I hope the Prowlers come visit.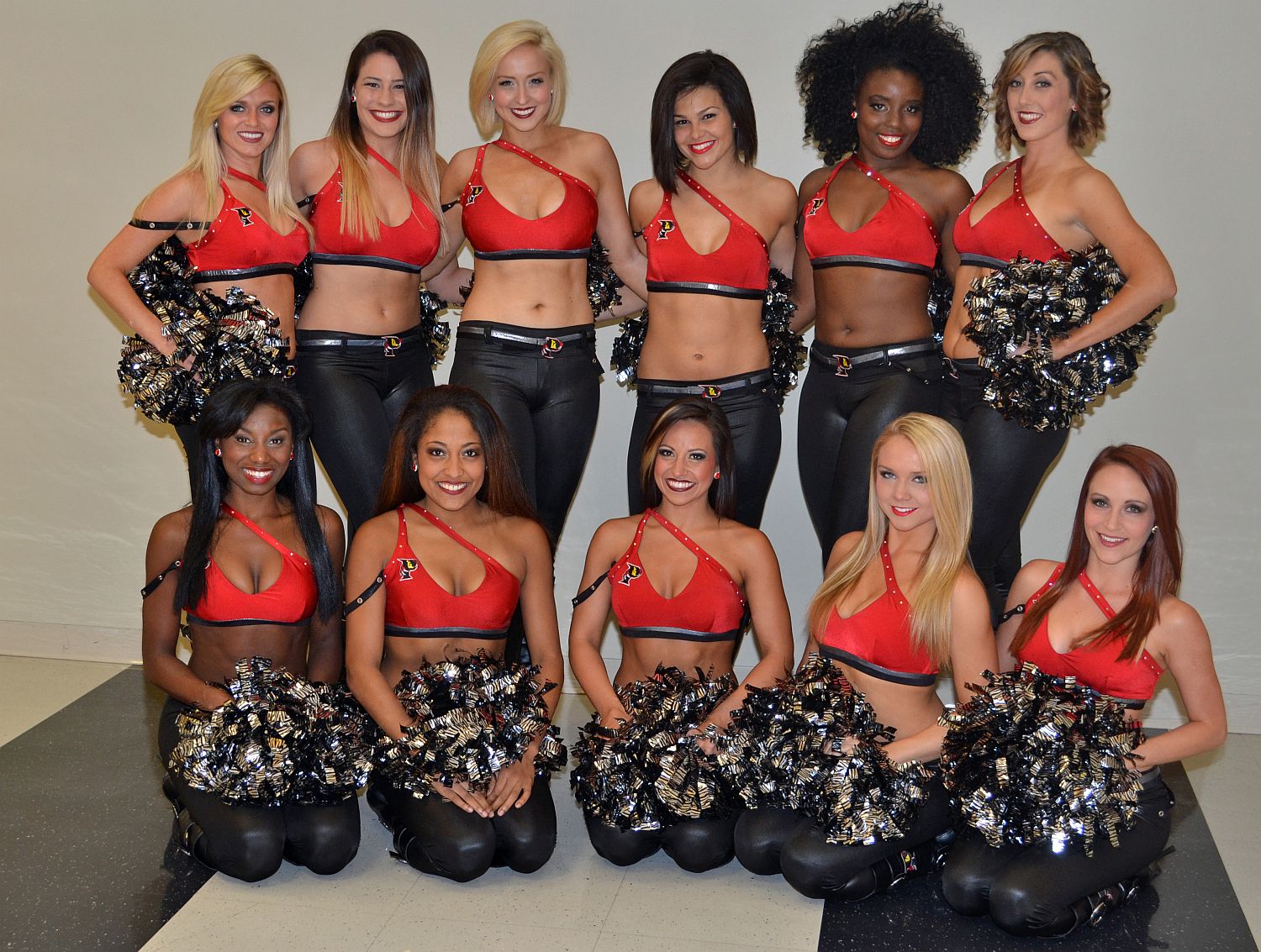 Orlando Predators–Prowler Dance Team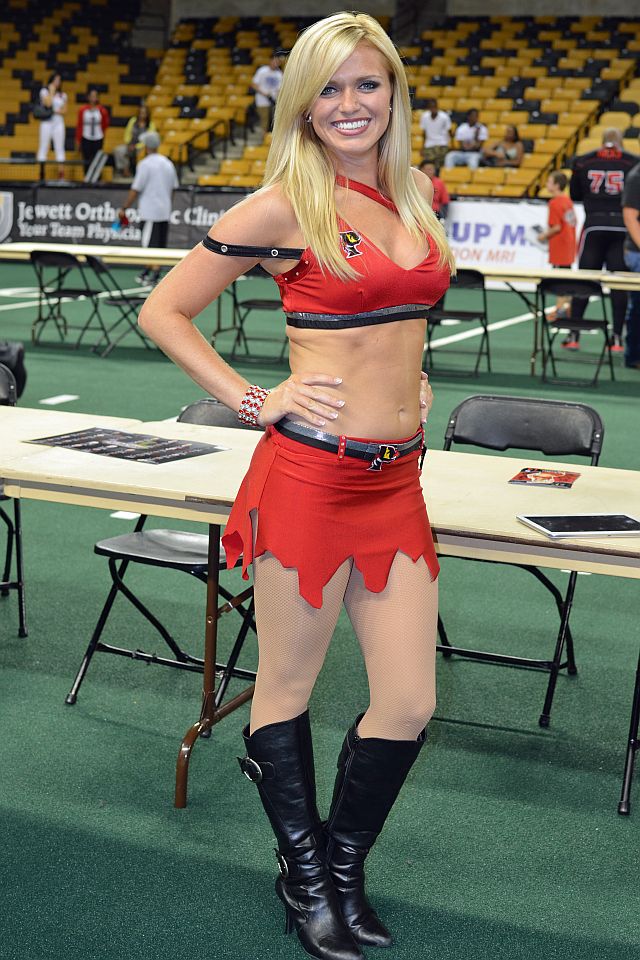 Shawna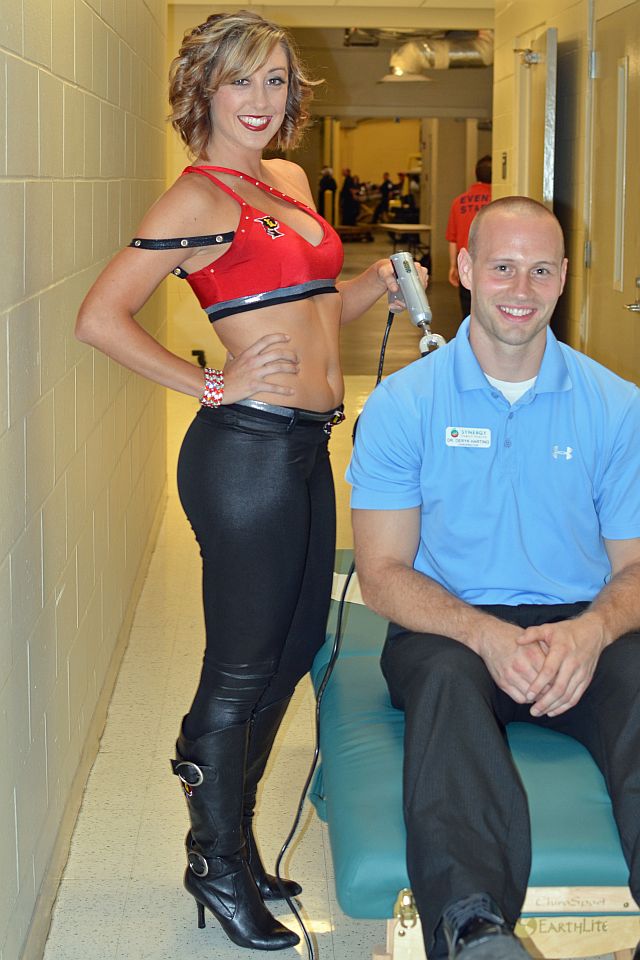 Co-captain Trista with Dr. Derek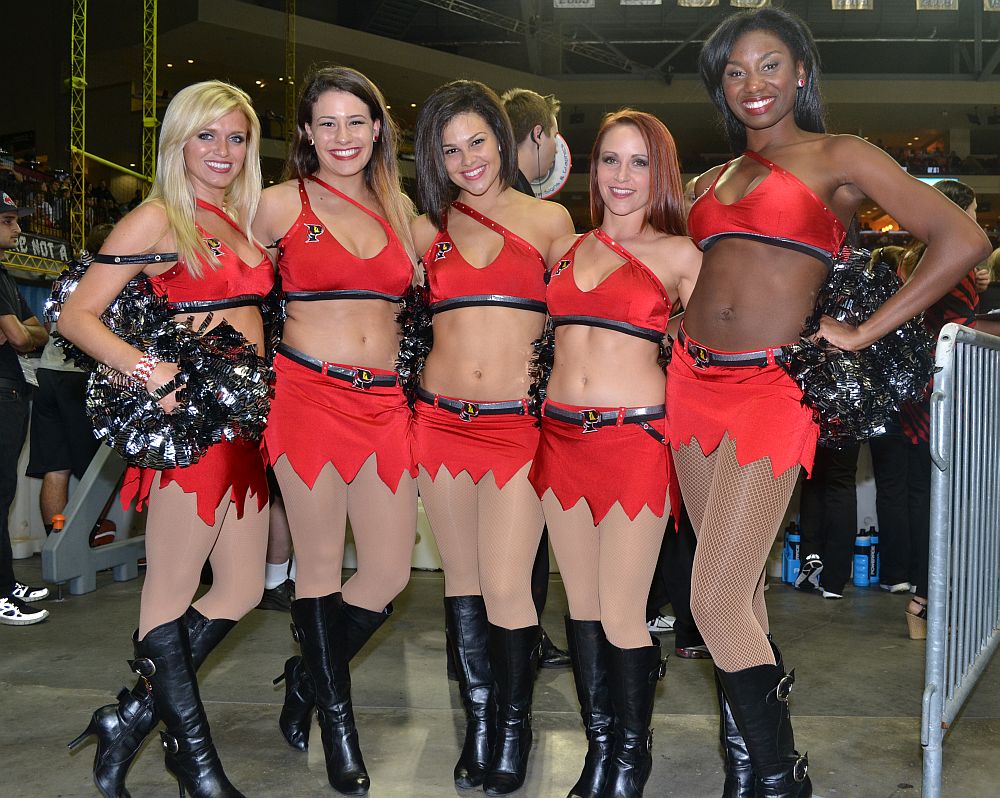 Shawna, Madison, Sara, Cassie D and Jessie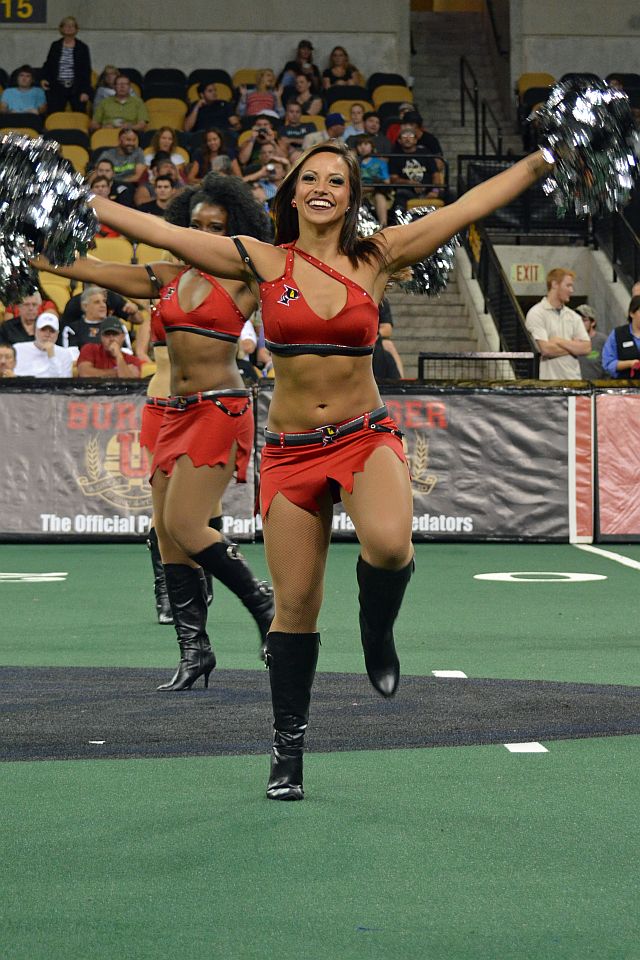 Megan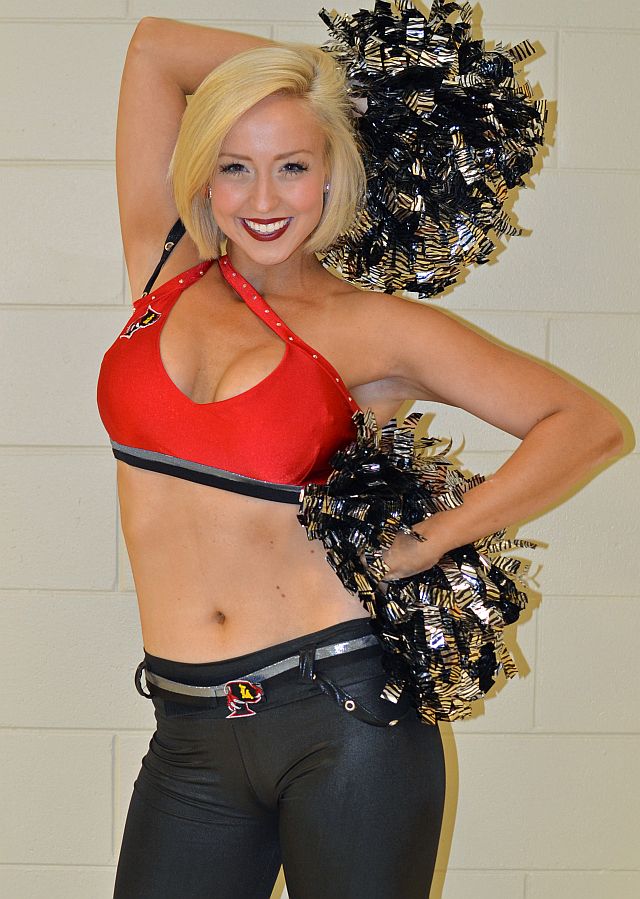 Deana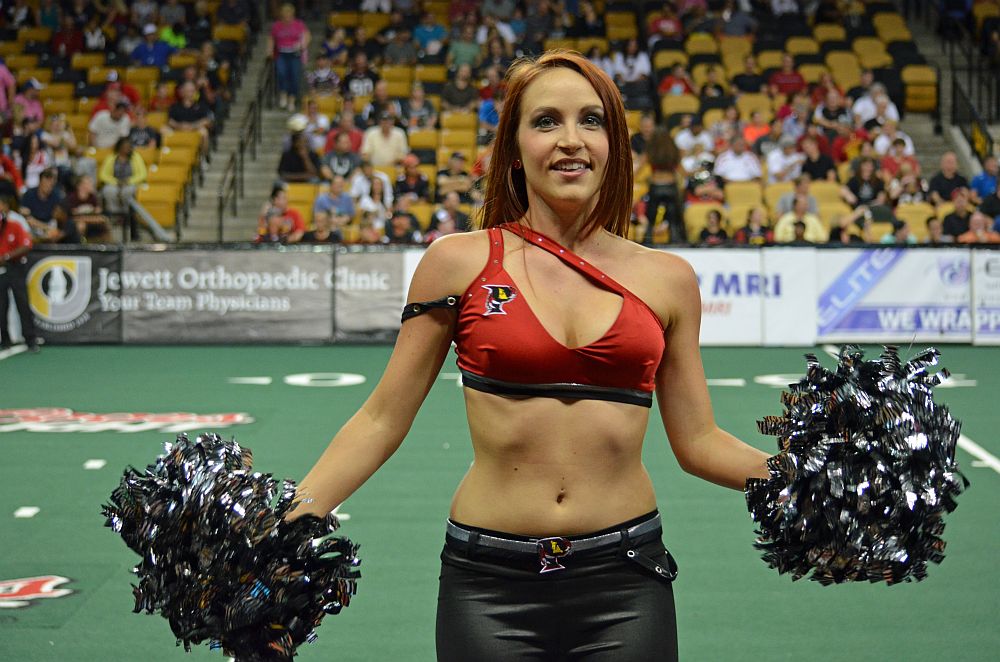 Cassie D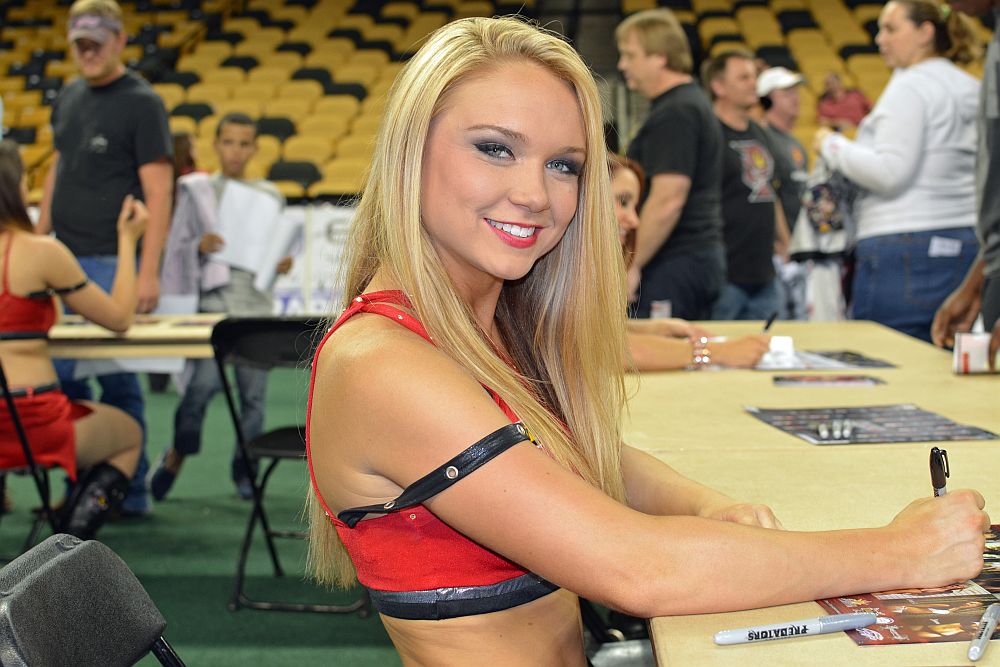 Chelsea V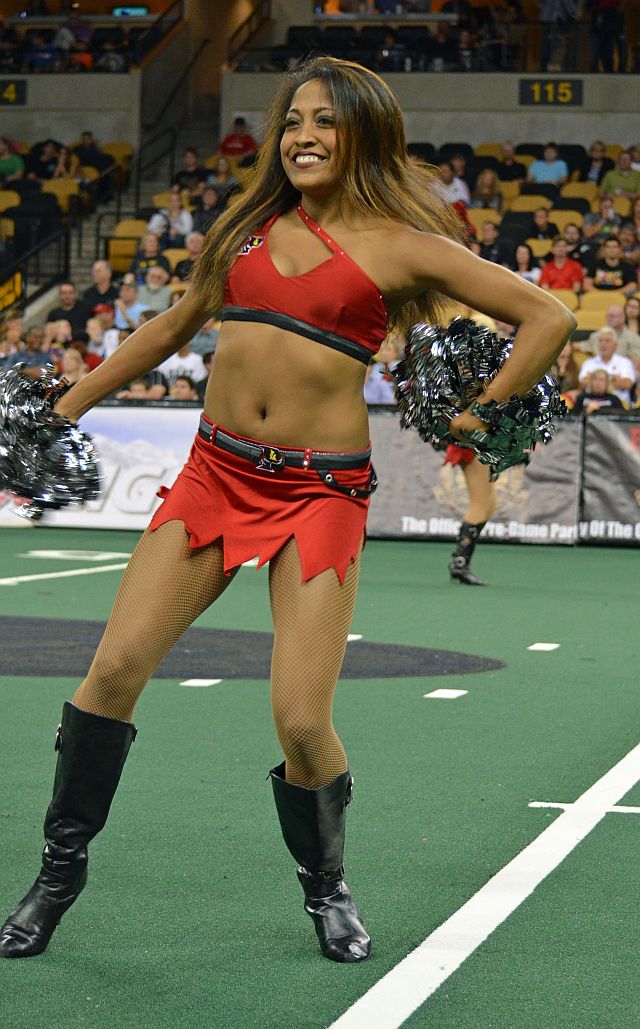 Chelsea M