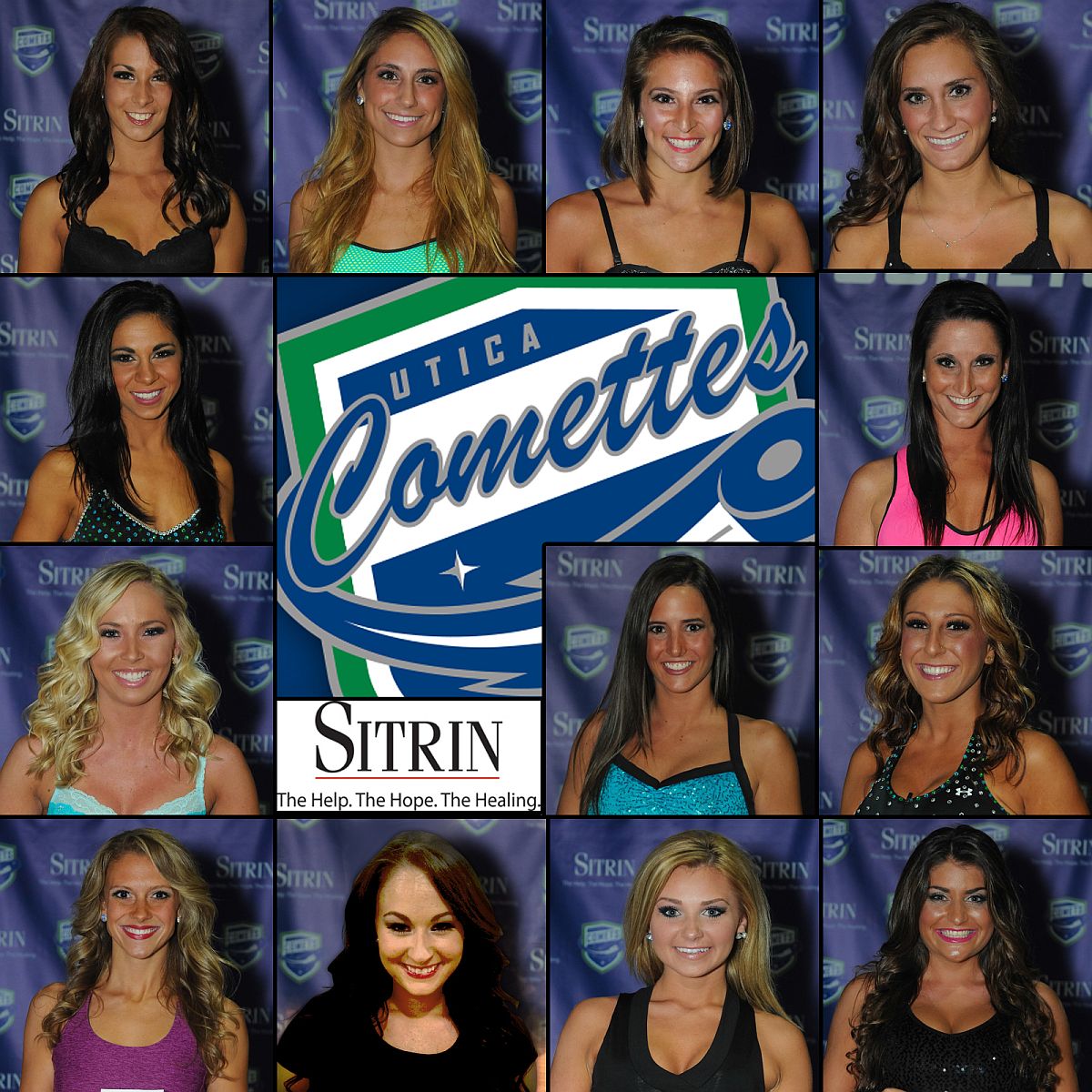 The Utica Comets of the American Hockey League are proud to announce the final roster for Sitrin Comettes Dance Team.
The Sitrin Comettes are a 13 member high-energy dance team that will entertain fans at Comets home games throughout the 2014-15 season. The Comettes will also be very active in the community by appearing and performing at events throughout Mohawk Valley.
Tryouts for the Comettes dance team took place on Friday, Aug. 22 at Tony's AUDelicious Deli & Sports Bar. Over 35 girls from the Mohawk Valley attended tryouts. The Comets and Sitrin would like to thank everyone that tried out for the team, as well as the celebrity judges. The final decision was not an easy one.
The Comets and Sitrin are proud to announce that the following 13 girls made the Comettes final roster:
Alex L.
Amanda F.
Laura E.
Morgan M.
Courtney G.
Rhianna A.
Samantha R.
Savannah R.
Stephanie A.
Taylor K.
Therese B.
Victoria S.