Traveled up to Jacksonville on Saturday night for the Buccaneers versus Jaguars preseason game at EverBank Field. The Bucs squeaked out a 27 to 21 win.
The talented and attractive ROAR, the Jacksonville Jaguars Cheerleaders, are an integral part of the Jaguars entertainment package during all home games. Nine games will be at the BANK and for the tenth the ROAR will travel to London, England in October.
Their mascot partner, Jaxson De Ville, was also in a "roar" on Saturday night. The JJ young fans love meeting Jaxson and the cheerleaders out on the plaza before games for photos and autographs. EverBank Field is always exciting on game days.
The ROAR are an especially veteran team this year as only six rookies (Drainca, Kiana, Kinsey, Megan, Nijah & Rachel) were able to crack the 34 member roster this audition season. Three veterans (Chloe, Danielle & Emily) were returnees from the 2014 season after taking a year off.
The line captains are Katie, Jessica, Lauren and Sam. Both Jessica and Sam have represented the ROAR at Pro Bowls.
The ROAR are under the direction of Christy Stechman Zynda, Associate Director of Cheerleaders, Promotions & Programs. When not performing at games, the ROAR serve as goodwill ambassadors in many community initiatives in the greater Jacksonville area.
Here's some teaser photos, check back tomorrow when our entire album will be completed. Enjoy: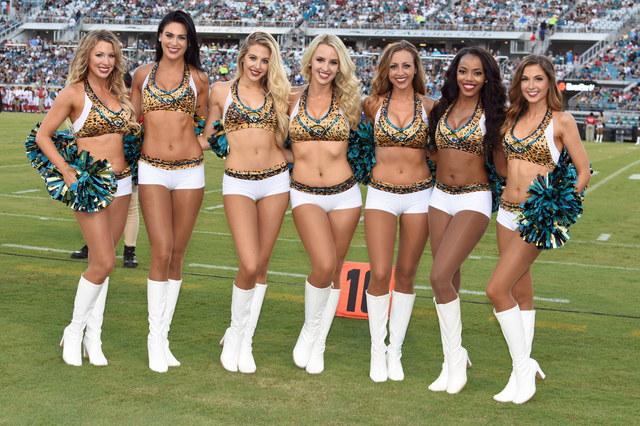 Sarah, Caitlin, Kendall, Jessica, Summer, Jessica Lynne, Emily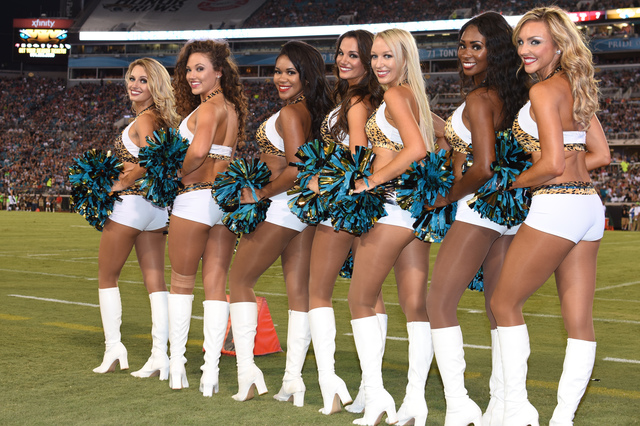 Danielle, Chloe, Candice, Lauren, Amy, April, Staci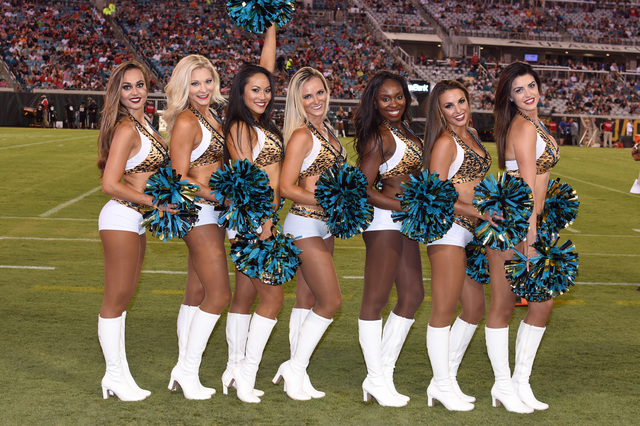 Allison, Lindsay, Alison, Sam, Whitley, Claire, Taylor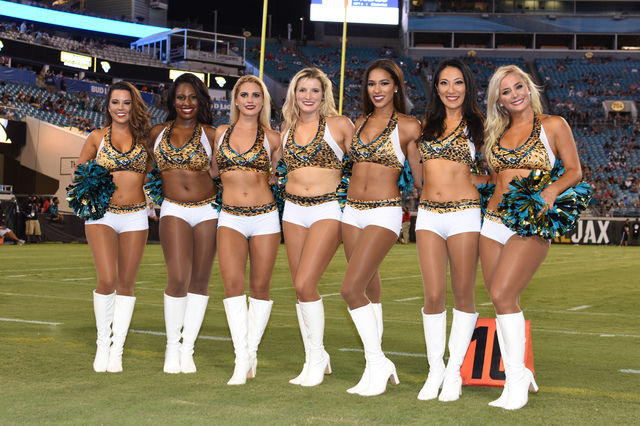 Cynthia, Kari, Tatum, Katie, Jorah, Ayako, Ginger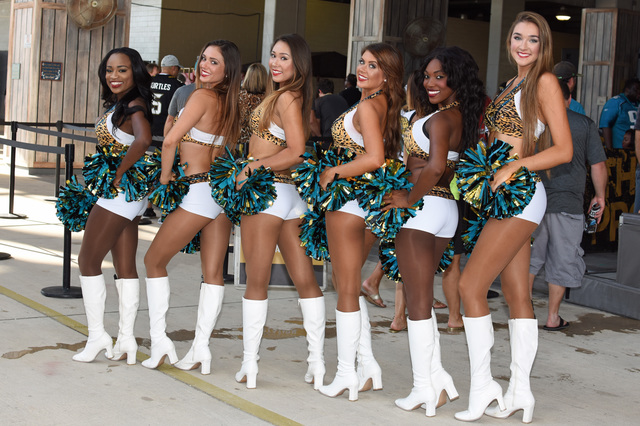 Rookie class: Nijah, Rachel, Kiana, Megan, Drianca, Kinsey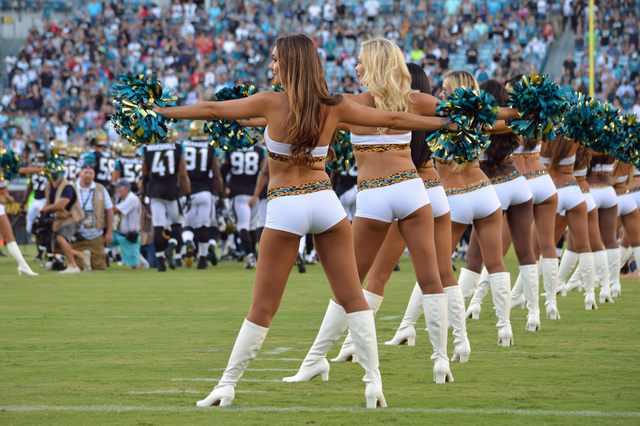 Pre-game player introductions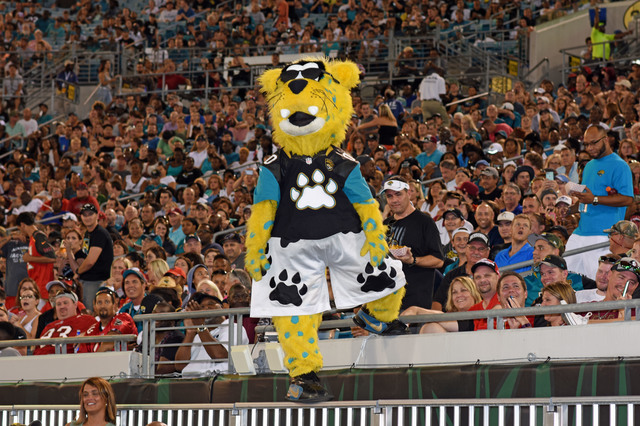 Jaxson De Ville can stand or sit wherever he wishes to.
Our Flickr album is here