After a dueling, grueling, fun filled multi weeks process, Buccaneer Cheer Manager/Choreographer Tara Battiato has announced her new squad for the 2017 NFL year. Congrats out to the returning veterans and rookies (I count 14 rooks).
Check out the photo profiles of the 35 ladies on Buccaneer.com (link is HERE).
The squad includes three Line Captains from last year, Ali, Kymberli and Tessa.
One of my favorite Lightning Girl, red headed (at least for now, hehe) Anna, made the squad. Hooray.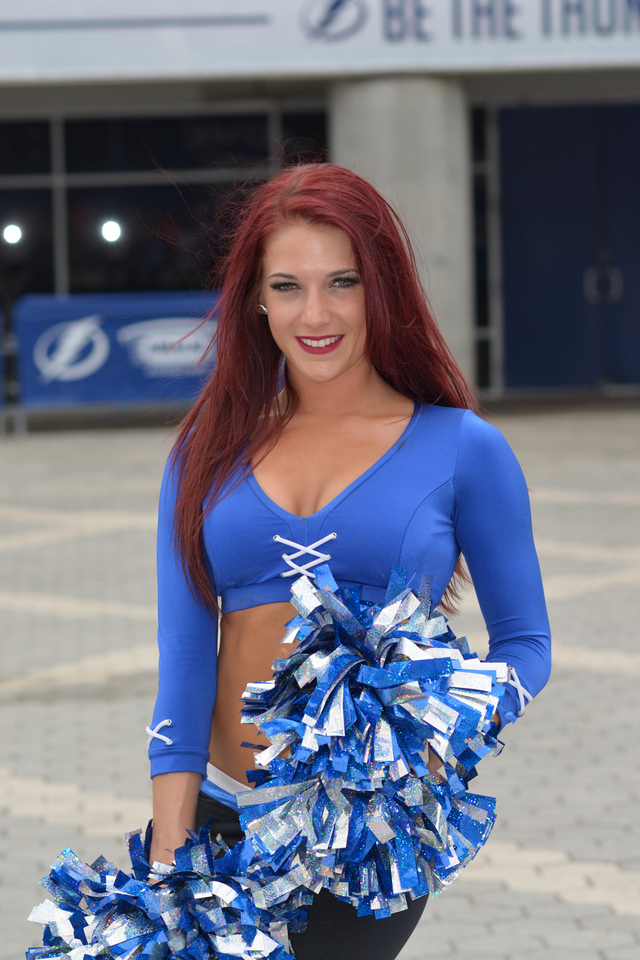 Anna was a Storm Cheerleader before joining the Lightning Girls.