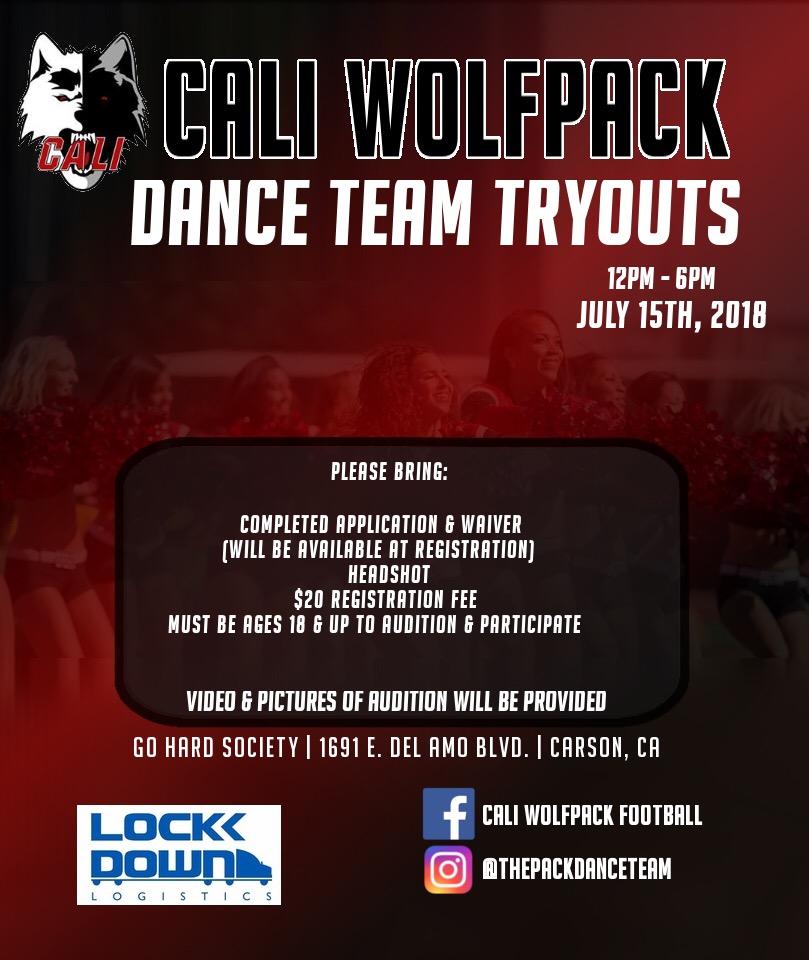 MARK YOUR CALENDARS!!!
Are YOU interested in auditioning for THE PACK Dance Team?!? The newest dance team in LA and the official dance team of the Cali Wolfpack Football Team (@CaliWolfpack on IG)
__________________________
Auditions for the 2018-2019 season will be SUNDAY, JULY 15!!!
Location: Go Hard Society| 1691 E. Del Amo Blvd, Carson, CA
Registration begins at 12pm. Auditions will begin promptly at 1pm
$20 registration fee.
__________________________
Follow: @ThePackDanceTeam on IG and click link in bio to download application and waiver.
For questions, please contact the Dance Team Director, Amber Bradley at thepackdanceteam@gmail.com or DM @thepackdanceteam on IG.