Adriana – United States Air Force – Washington Redskins Cheerleaders
After graduating high school Adrianna enlisted in the U.S Air Force and she has been been proudly serving on active duty for eight years. She's also currently pursuing a degree in Veterinary Medicine.

April – United States Army – Baltimore Blast Cheerleaders – Chesapeake Tidal Wave Dance Team – Washington Redskins Cheerleaders Ambassadors

April is an 8-year member of the US Army. She initially joined the military in 1998 as an Financial Analyst and has had the opportunity to visit places such as Korea, Canada, Germany, Hawaii, Japan and various places across the U.S. From repelling out of helicopters and to qualifying on various assault weapons, to providing her fellow soldiers with financial management assistance, her tenure in the military has been nothing short of rewarding.
April's decision to join the Army came with her aspiration to give back society and to do something totally different from what her family and friends had done after graduating high school. She has to admit, it was a bit terrifying but was nonetheless confident in her decision. April believed that it would yield a great reward in the end and what was once a sacrifice, has turned into a window of opportunity and a remarkable experience!
While April's tenure in the Army is approaching an end, one thing she will definitely take with her on her life's next chapter is a profound outlook on life! "We have so much to be thankful for in life and sometimes it's taken for granted. My time in the military has taught me a lot and I have learned to embrace all that I am blessed with, and WITHOUT."
April is a graduate of the Univ. of Maryland with a degree in Business Administration, as well as a degree in Management. She was a 2 year veteran of the MISL Champions, the Baltimore Blast and was co-captain for the 2005-2006 season.


Carla- United States Navy – Atlanta Falcons Cheerleaders
According to Carla's bio at from the Falcons website::
I joined the Navy after college to be a fighter pilot. After going to OCS, they threw me out because I couldn't figure out how to take a shower and get ready in fewer than five minutes. Just kidding! I actually had poor depth perception which eliminated me from the flight program.

Danielle – United States Marine Corps – Philadelphia Eagles Cheerleaders
Danielle cheered for the Eagles in 2007. She's a Psychology student at Philadelphia University and plays in a band.

Erin – United States Army Reserve – Buffalo Jills
Erin is a graduate of Buffalo State College. She served was a Sergeant and nine-year veteran of the US Army Reserve and served in Gulf War I. She represented the Buffalo Jills at the 2002 Pro Bowl. Erin is now a coach with the NLL Buffalo Bandettes

Jana – United States Air Force – Oakland Raiderettes
Originally from Sulphur, Louisiana, Jana attended Copiah-Lincoln Community College, in Wesson, Mississippi, where she began working on a degree in business management. She is a member of the United States Air Force and is involved in the Air Force Sergeants Association, the "Voice of the Enlisted." Jana currently works as a radiology technologist at a military hospital. 2007 is her second year with the Raiderettes.
Read more about Jana here.
Update: In April of 2008 Jana deployed to Afghanistan.

Jany – United States Navy – San Francisco 49ers Gold Rush
Born in Brazil, Jany grew up in San Francisco and learned tap, ballet and jazz. She graduated from the U.S. Naval Academy in 1998 with a mathematics degree and earned her wings in 2000 as a P-3 pilot. While at the Naval Postgraduate School in Monterey, Calif., she decided to try out for the cheerleading team, using her free time, with the Navy's permission. Jany cheered for the 49ers for 2 seasons. She represented the Gold Rush at the 2005 Pro Bowl.
More on Jany here.

Jessica – United States Air Force Reserve – United States Navy – Washington Redskins Cheerleaders Ambassadors
Jessica was enlisted in the Air Force for nearly 4 years, and then received a direct commission as an officer in the Navy.
Back when she was with the Air Force Jessica said it taught her so many lessons that she carries with her in her civilian life, and has really shown her what she's made of. Prior to trying out for the Ambassador team, she was impressed with the Redskins organization because of all of their involvement with USO tours and other military support. She knew that this is something she wanted to be a part of.
More on Jessica: She was named one of the "50 Most Beautiful People on Capitol Hill."

Jessica – United States Navy – Buffalo Bandettes
Jessica enlisted after high school and spent four years (2003-07) on active duty in the Navy, six months of it as a boatswain's mate aboard the USS Carl Vinson.
Talking about her time in the service Jessica says, "I dropped anchor, moored the ropes to the piers, was in force protection and stood watch with a .50 caliber. I'd stand watches all over the ship and worked transferring cargo and fuel from ship to ship. We were on a support mission and our planes did go to Iraq and Afghanistan."
Jessica is in the Individual Ready Reserves until 2010 and could be called up at any time.


Kelly – United States Air Force – Buffalo Jills
Kelly served nine and a half years of active duty for the Air Force.

Marcia – United State Marine Corps – Miami Dolphins Cheerleaders
Marcia was a Miami Dolphins Cheerleader for 4 years (1998-2001), a Captain and a member of the Showteam. Marcia says, "After my husband and kids, the Marine Corps and Cheerleading are the two best things to ever happen to me."

Marisa – New York Air National Guard – Buffalo Jills
Marisa is a senior airman with the security forces squadron of the 107th Air Refueling Wing. She was also a Buffalo Jill for the 2000 and 2003 seasons. Marisa was the cover model for the Jills 2000-2001 Swmisuit Calendar.
Marisa cheers, reads, pours and rides.

Mark – Maryland Army National Guard – Baltimore Ravens Cheerleaders
Mark is a Captain in the Maryland Army National Guard. He was a six-time Baltimore Ravens Cheerleader before his unit was activated and he shipped out to Iraq.
Read more about Mark here and here.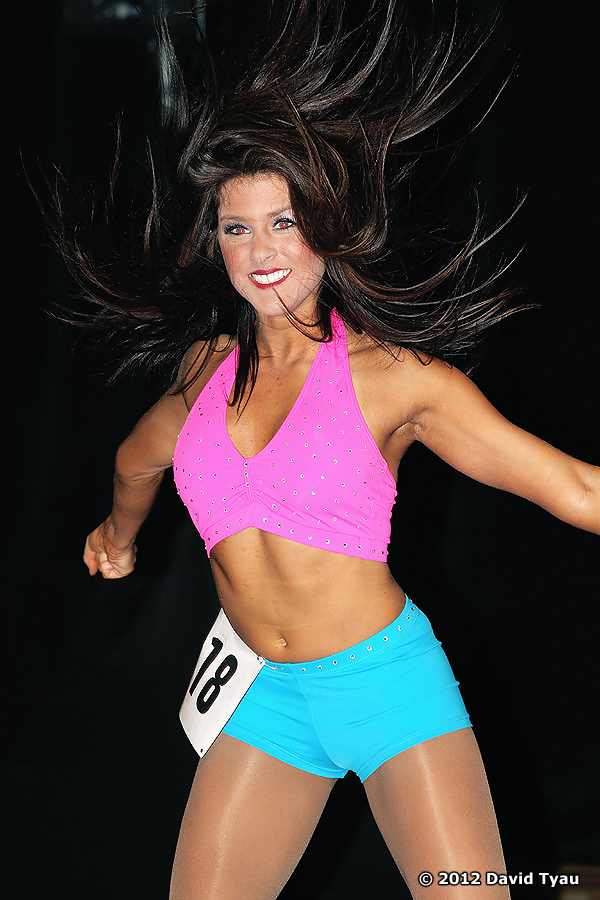 Megan – United States Army – Unites States Army Reserve – Arizona Cardinals Cheerleaders
Megan joined the United States Army and was commissioned as an officer in April 2007.  She deployed to Balad, Iraq in December 2007 for a 16 month tour as a Platoon Leader.  In 2010, she transferred from Active Duty to the Army Reserves and works full time as an Operations Specialist for the Department of the Army and serve as a Company Commander for my Army Reserve Unit.

Michelle – United States Army Reserve – Baltimore Colts Cheerleaders
Michelle is the first woman and first African-American command sergeant major of the Army Reserve. She cheered for the Baltimore Colts sometime prior to 1984.
More on Michelle here.

Michelle – United States Air Force – San Antonio Spurs Silver Dancers, Boise Burn Hot Shots, Idaho Steelheads Ice Girls
Michelle is an active duty Captain in the United States Air Force. Currently (2012), she works as a Budget Officer at Joint Base San Antonio (JBSA) in San Antonio, Texas. She is also a San Antonio Silver Dancer for the 2011-2012 season, the official NBA dance team of the San Antonio Spurs. She initially began cheering professionally after she commissioned as a Second Lieutenant in the Air Force. Michelle was first stationed at Mountain Home AFB, ID when she auditioned and made it as an Ice Girl for the Idaho Steelheads, a professional minor league ice hockey team in Boise, Idaho, in early 2008. Afterwards, Michelle tried out for and made the Boise Burn Hotshots, Boise's Arena Football dance team. Michelle danced for the Boise Burn during the 2008-2009 AFL season before the AFL realigned and the Boise Burn dissolved in 2010.
Michelle recently got accepted into the AF Medical Service Corps (MSC) in 2012 and will continue her active duty service as an MSC officer effective June 2012. Michelle is a 2007 graduate of the United States Air Force Academy and cheered while at the Academy all four years. She is also expected to graduate with her Masters in Healthcare Administration in May 2012.

Nicole – Minnesota Air National Guard – Minnesota Vikings Cheerleaders
Nicole served six years in the Air National Guard. She 2nd runner-up in Miss Minnesota USA 2008.

Rachel – US Army ROTC – Philadelphia Eagles Cheerleaders
Rachel is currently (2008) in her second season with the Eagles Cheerleaders. She is a Cadet in The US Army ROTC Program at Drexel University where she is studying History and Political Science. When she's not cheering Rachel says she can be found doing pushups for the army. Earlier this year Rachel went to Fort Benning in Georgia for Airborne training and she now has her jump wings.

Rachel – United States Navy – Washington Redskins Cheerleaders
Rachel graduated from James Madison University with a BS in Nursing. Earlier this year she was deployed to Afghanistan.

Rebecca – Canadian Forces Air Command – Winnipeg Blue Lightning
Rebecca is an Air Traffic Controller for the Canadian Armed Forces. She was recently stationed in Winnipeg and wanted to make a special connection with her new community. Rebecca says that becoming a cheerleader seemed to be an excellent way to meet people, become involved in the community and have an opportunity to dance and perform at the same time. Rebecca cheered for Winnipeg during the 2006 season.

Shanna – United States Air Force – San Francisco 49ers Gold Rush
Shanna is an Integrated Avionics Technician at Travis Air Force base. Ironically even though she's an airman she has a fear of flying.
Shanna cheered for the 49ers for the 2006 season.
Read more about Shanna here.

Sheridan – United State Air Force – Washington Redskins Cheerleaders

Sheridan is an active duty first lieutenant in the Air Force. She also cheered for the Air Force Academy Falcons.

Stacy – United States Air Force – Virginia Lady Royal's Dance Team
Stacy was born and raised in Montana. After 2 years of college in Wyoming, she enlisted in the US Air Force. She served four years honorably before working as a civilian for the Department of the Air Force. She now works for the Presidential Helicopter Program. She has over 15 years of dance and cheerleading experience and was a member of the 2006 Lady Royal's dance team; dancers for the Virginia Kings Minor League football team.
If we've left anyone of this list, please let us know!