Tiffany Campbell – Director, Milwaukee Iron Platinum Dance Team
Tiffany is the Director and Choreographer of the Dream Team.
Tiffany is a professional dancer, actress, and model. She has over 20 years of various dance training. Tiffany attended Belhaven College where she pursued a Bachelor's degree in Electronic Communications with a minor in Dance. She was a college cheerleader and also founded the colleges' first dance team. Tiffany was a cheerleader at the Citrus Bowl held in Orlando and preformed in the Very Merry Christmas Parade featured on ABC Television. In 2004 Tiffany preformed with Disney Cruise Line as a dancer/actress. While performing for Disney she volunteered her time with Disney's VoluntEARS Program which fulfilled her love of helping the less privileged.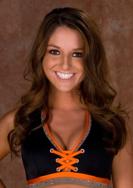 Shellie – Boise Burn Hot Shots

Shellie is a Hostess/Server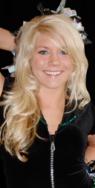 Katie – Green Bay Blizzard Dancers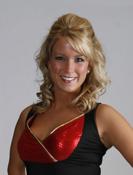 Lacey – Iowa Barnstormers Storm Chasers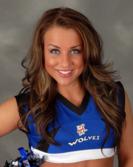 Alyssa – Manchester Wolves Lady Wolf Pack

Alyssa is a hair-stylist and a three-year veteran of the Lady Wolf Pack.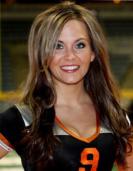 Tanya – Milwaukee Iron Platinum Dance Team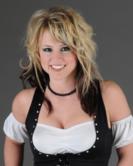 Nicole – Peoria Pirates Black Pearls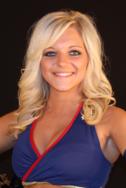 McKenzy – Quad City Steamwheelers Deck Mates

McKenzy is the assistant coach of the Deck Mates.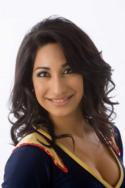 Laura – Rio Grande Valley Dorados Dancers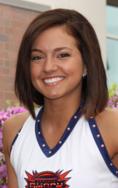 Chantel – Spokane Shock Dance Team

Chantel is a two-year veteran of the Shock Dance Team.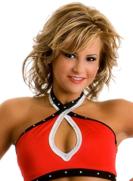 Lee – Stockton Lightning Shockwave

Lee is a third year member of the Shockwave. She is pursuing a career in communications while working part-time at a photography studio/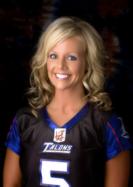 Autumn – Tulsa Talons Cheerleaders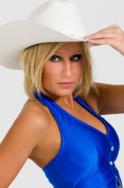 Amy – Wilkes-Barre/Scranton Pioneers Pony Express
Amy is a co-captain two-year veteran of the Pony Express. She works in retail management and also coaches cheerleading.