Arena Bowl Bowl XXI kicks off at 3pm ET today on ABC. The Cinderella-story Columbus Destroyers take on the heavily favored San Jose SaberCats.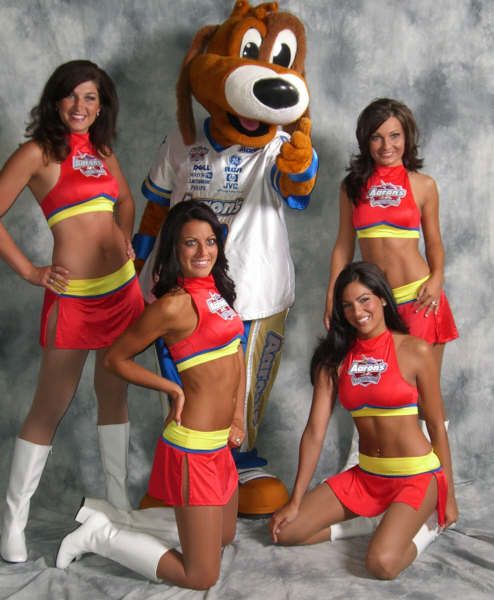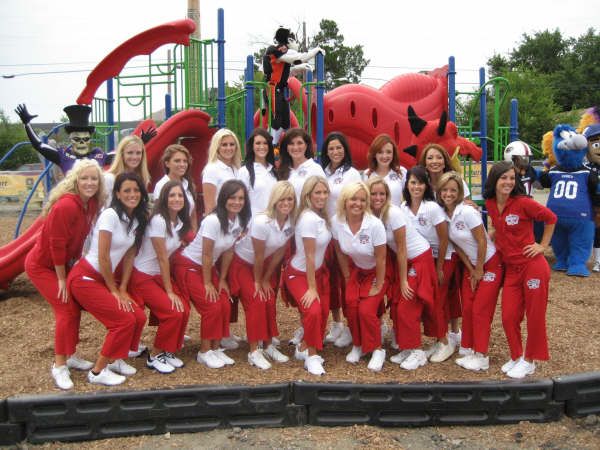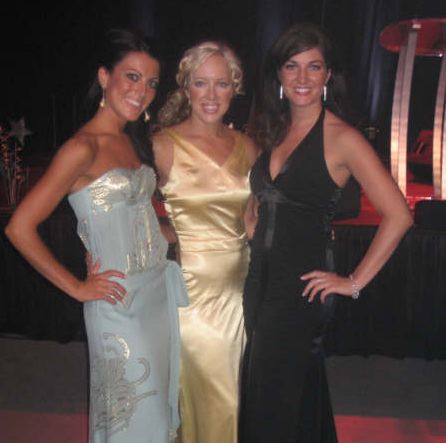 All week long the Aaron's Dream Team has been making appearances, performing and meeting with fans. Here's more photos of these great ladies.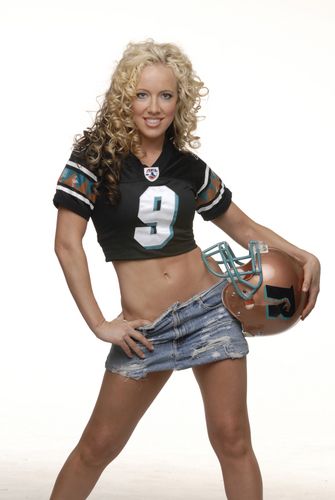 Angie – Arizona Sidewinders
Third-year Sidewinder Angie is a sales representative and in the past year ran her first half marathon.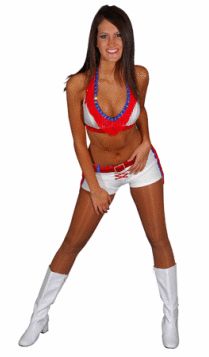 Brittani – Austin Lady Wranglers
Brittani is only in her first season with the Austin Lady Wranglers. She attended Kilgore College where she was selected to be apart of the World Famous Kilgore College Rangerettes. During her time at Kilgore, she had the opportunity to travel to New York to participate in the Macy's Thanksgiving Parade, perform in numerous Dallas Cowboys halftime shows, two Cotton Bowl games, President George W. Bush's inaugural parade and at the Black Tie and Boots Ball.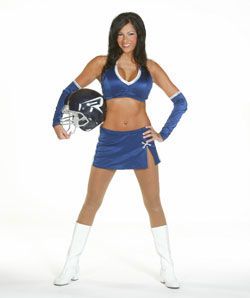 Nikki – Chicago Adrenaline Rush Dancers
Nikki is a six-year veteran of the Adrenaline Rush and has been a captain for the past 3 seasons. She's a black belt in Tae Kwon Do and owns a spa and tanning salon.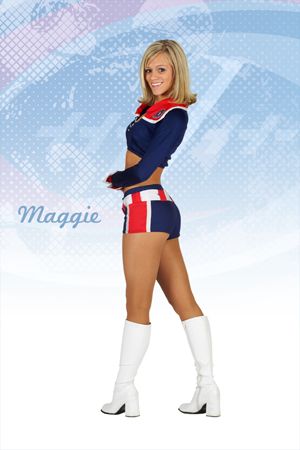 Maggie – Columbus Bombshells
Maggie is a Captain and two-year veteran of the Bombshells.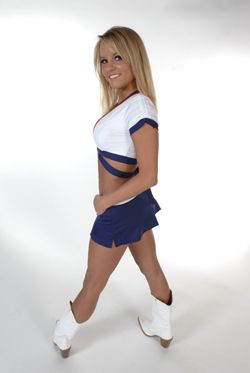 Charlee- Colorado Crush Girls
Not a lot of information on Charlee at the Crush website.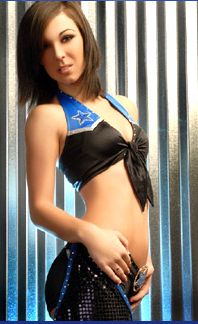 Brooke – Dallas Desperadoes Dancers
Brooke danced for Dallas in the 2004 and 2005 seasons, before taking a year off. Brooke choreographed the Pre-game and Half-time performances for the 2004 Orange Bowl and is a instructor for the Jr. Dallas Desperadoes Dancers.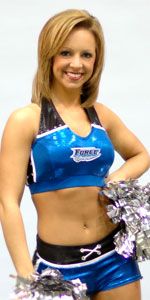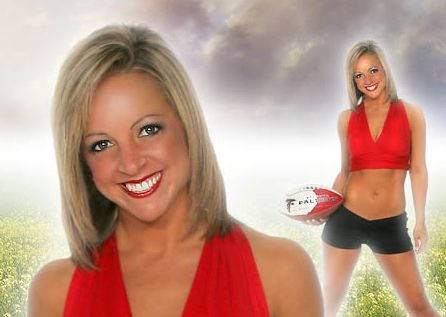 Nicole – Georgia Force Cheerleaders
Captain and three-year veteran Nicole is a James Madison University graduate with a BBA in Finance and works as a Financial Analyst. Nicole has a seriously hectic schedule as she is also a 2nd-year Atlanta Falcons Cheerleader.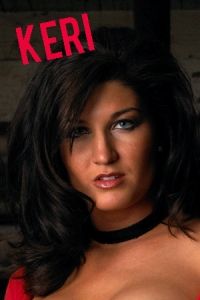 Keri – Grand Rapids Rage Dance Team
Keri works as a high school varsity pom team coach.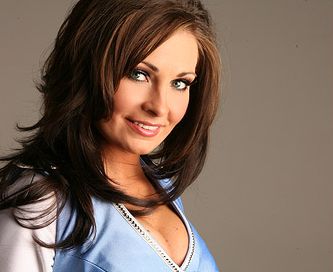 Erin – Kansas City Brigade Girls
Captain and two-year veteran Erin is a graduate of Kansas State University with a Major in International Marketing and a Minor in Economics.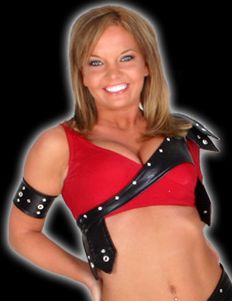 Amber – Las Vegas Goddesses
Amber was previously a member of the ABA Long Beach Jam Girls and the ECHL Long Beach Ice Breakers. She's also a two-time National Champion Baton Twirler. This is her first season dancing for the Gladiators.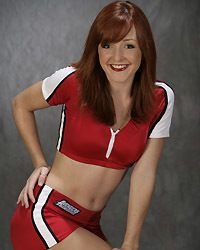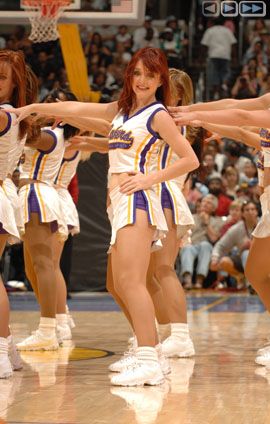 Brittany – Los Angeles A-Team
Second-year veteran Brittany is a student at Fullerton College where she has a double major in Dance and Communications with an emphasis on Film, Television and Radio. Like all members of the A-Team Brittany is also a Laker Girl and just finished up her second season on that sqaud, too.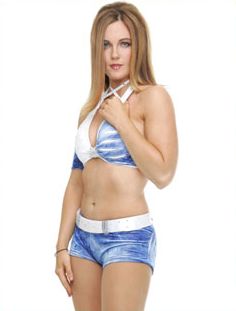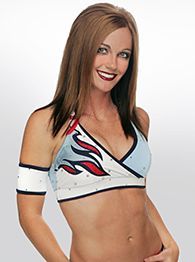 Amy – Music City Kittens
4th-year Tennessee Titans Cheerleader and 3rd-year Music City Kitten Amy is a physical fitness trainer and a true cowgirl at heart. She is a graduate of MTSU with a degree in exercise physiology. Her hobbies include working out, country line dancing, traveling and shopping. This is Amy's last hurrah, as she is retiring from both the Titans and the Kittens.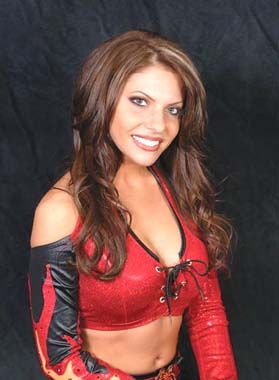 Gina – New York FireDancers
Gina is a four-year veteran with the FireDancers, and has been a captain for the past three seasons. She has a degree in Dance from Nassau College and is a Licensed Cosmetologist.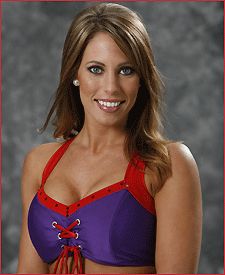 Chantel – New Orleans VooDoo Dolls
Chantel is a three-year veteran of the Voodoo Dolls, a student and the proud mother of a one-year old.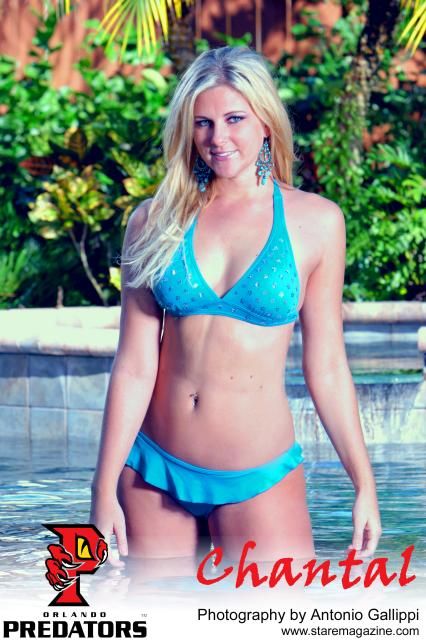 Chantal – Orlando Predators Prowlers
Chantal is a four-year veteran of the Prowlers. She is a nanny and a student at the University of Central Florida where she is majoring in Elementary Education. This is also Chantal's 2nd appearance on the Dream Team. Last year she was part of Arena Bowl XX in Las Vegas. As far as we can tell, Chantal is the only dancer ever to make the Dream Team twice.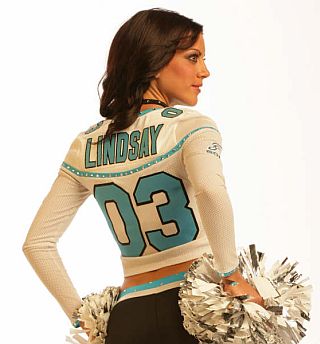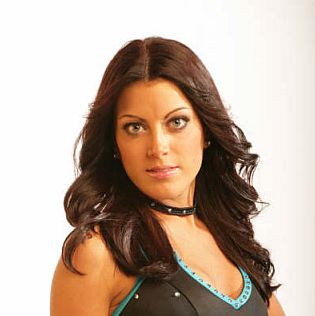 Lindsey – Philadelphia Soulmates
Three-year veteran and Co-Captain Lindsay is a recent graduate of Temple University with a BS in Kinesiology. She is a true Philadelphia girl who loves living in the city. Her favorite movie is Rocky IV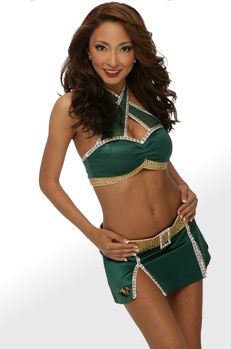 Itza – San Jose SaberKittens
Itza is a four-year veteran of the SaberKittens and has served as a Captain for the last two seasons. She has a BA in Cultural Anthropology from San Jose State University and is currently pursuing her Masters in Applied Anthropology.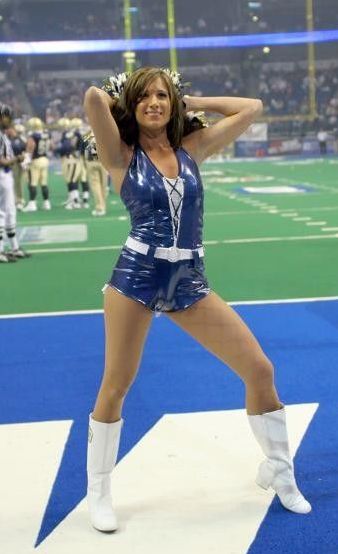 Brooke – Tampa Bay Storm Dancers
Brooke is a second year veteran pf the Tampa Bay Storm Dancers.She has over 10 years of studio dance training and 7 years experience in competitive cheerleading. Originally from New Jersey, she moved to Florida after college and currently works in Advertising.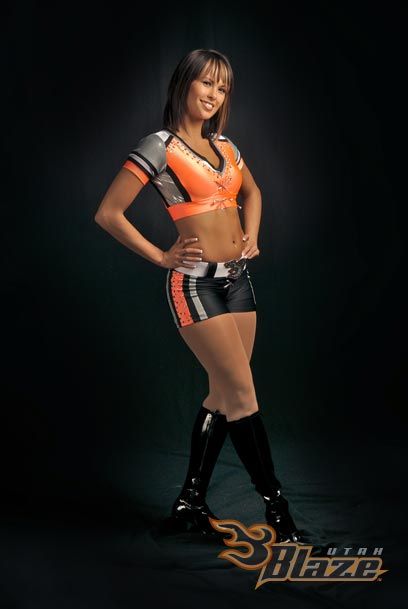 Nichole – Utah Blaze Dancers
Nichole is in her first season dancing for the Utah Blaze. She's quite the outdoors-type listing hiking, surfing and snowboarding as her hobbies.