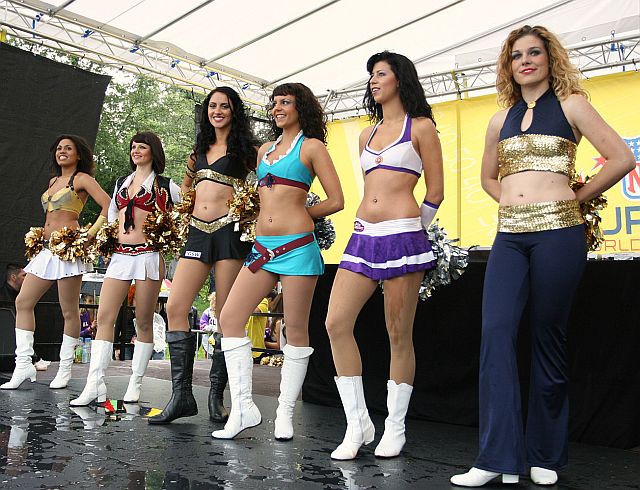 From left to right: Joana (Centurions Dancers), Marina (Pyromaniacs), Chantal (Thunder Dancers), Conny (Sea Pearls), Stefanie (Galaxy Dancers) and Stephanie L. (Admirals Dancers)
My German is a bit rusty, but I'll try and read the All-Stars' bios and tell you a little something about them.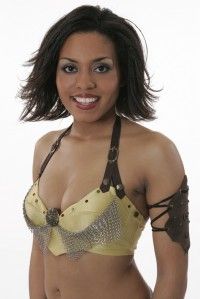 Joana – Cologne Centurions Cheerleaders
Joana is an artist and the person she'd most like to meet is Mos Def.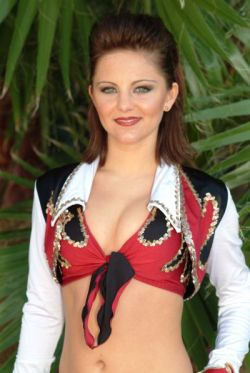 Marina – Rhein Fire Pyormaniacs
Marina is a student and her favorite movie is The Bodyguard.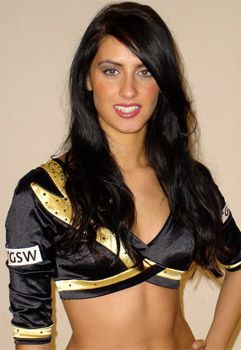 Chantal – Berlin Thunder Dancers
Chantal is studying Sports Management and is in her seventh season with the Thunder.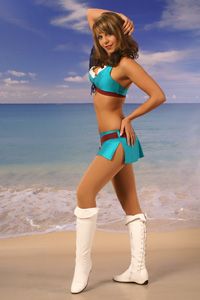 Conny – Hamburg Sea Pearls
Conny works in Insurance, would like to spend the day with Justin Timberlake and her favorite movie is Forrest Gump.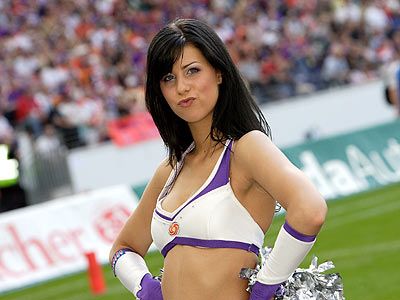 Stefanie – Frankfurt Galaxy Dancers
Stefanie is a student, likes a guy with a sense of humor and would like Angelina Jolie to portray her if her life were ever made into a movie.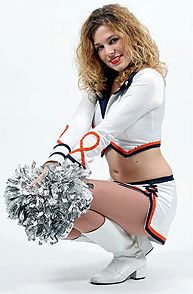 Stephanie L. – Amsterdam Admirals Dancers
The Admirals website is in Dutch. The only thing I am sure of is that this is Stephanie's 4th season cheering for Amsterdam.