This page is part of our project to document and recognize all of the NFL Pro Bowl Cheerleaders. If you can help with a name, photo or info we would greatly appreciate it. (Last Updated 2/7/07 with lots of new names courtesy of Pro Bowl Dan!)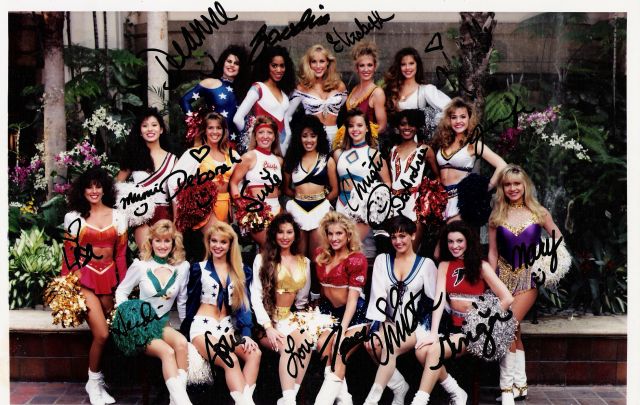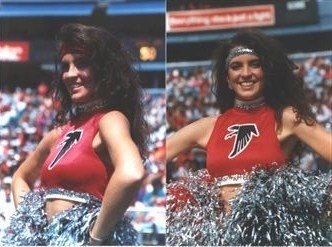 Mimi Dew – Arizona Cardinals Cheerleaders
Ginger Poole – Atlanta Falcons Cheerleaders
Nancy – Buffalo Jills
DeAndrea Burl – Cincinnati Ben-Gals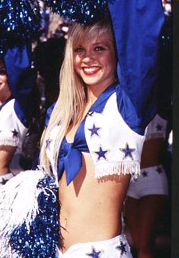 Dorie (Braddy) Grogan – Dallas Cowboys Cheerleaders
Dorie cheered fpr the Cowboys for 5 seasons (1990-1995). She was a captain for three years, "Show Group" member for four years, represented the DCC at the Pro Bowl in Hawaii in 1993 and 1995, and cheered at Super Bowls XXVII and XXVIII. She is one of only 4 cheerleaders to go to the Pro Bowl twice.
Elizabeth – Indianapolis Colts Cheerleaders
Susie – Kansas City Chiefs Cheerleaders
Michelle – Los Angeles Raiderettes
Jenifer – Los Angeles Rams Cheerleaders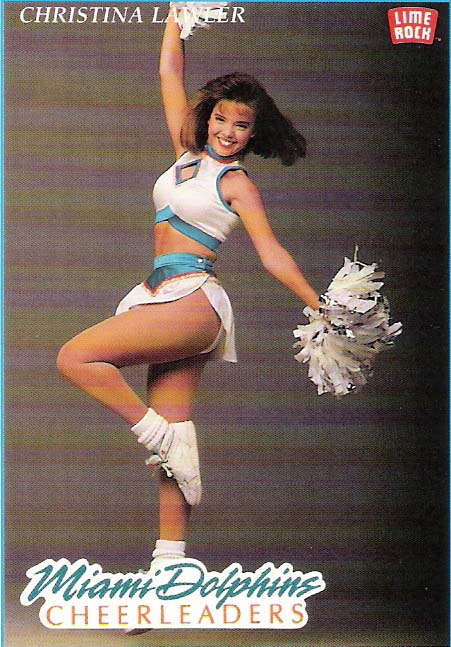 Christina Lawler- Miami Dolphins Cheerleaders
Mary Sansevere – Minnesota Vikings Cheerleaders
Deanne – New England Patriots Cheerleaders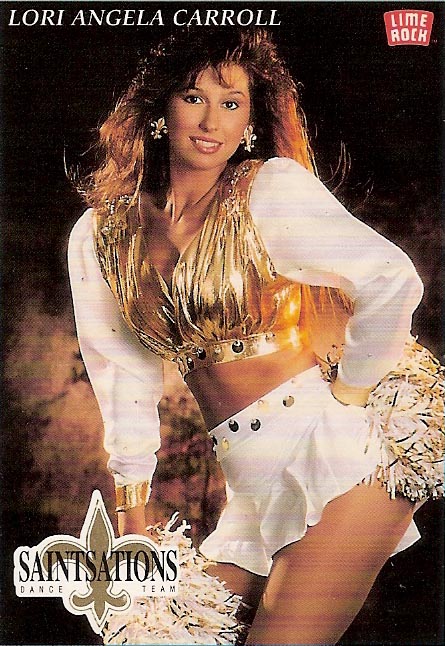 Lori Carroll- New Orleans Saintsations
Heidi – Philadelphia Eagles Cheerleaders
Lea – San Francisco 49ers Gold Rush
Christa – Seattle Sea Gals
Deborah – Tampa Bay Swash-Buc-Lers
Sheryl Olecheck – Washington Redskinettes
Sheryl represented the Redskinettes at the 1993 and 1994 Pro Bowl. Sheryl was a Washington Redskins Cheerleader for 10 years and served as choreographer and Asst. Director of the professional squad for 7 years. As of 2012 Sheryl is only one of five cheerleaders to go to the Pro Bowl twice.