This page is part of our project to document and recognize all of the NFL Pro Bowl Cheerleaders. If you can help with a name, photo or info we would greatly appreciate it.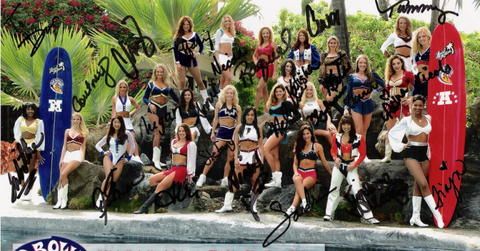 The 2001 Pro Bowl Cheerleaders
Kalisha Lee Wood – Arizona Cardinals Cheerleaders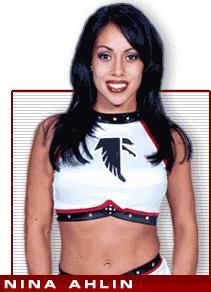 Nina Ahlin – Atlanta Falcons Cheerleaders
Nina would go on the cheer for the AFL Georgia Force. After cheerleading Nina would become a professional boxer.
Stefany Wilson – Baltimore Ravens Cheerladers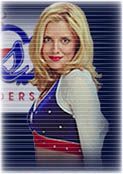 Nicole (Malczewski) McKee – Buffalo Jills
In 2000 Nicole married Jay McKee, who is a star defenseman for the NHL's
Buffalo Sabres. The couple had their first child in October 2004 – a little girl.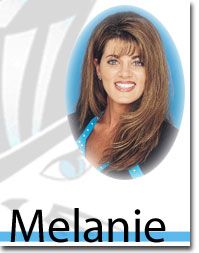 Melanie Rogers – Carolina TopCats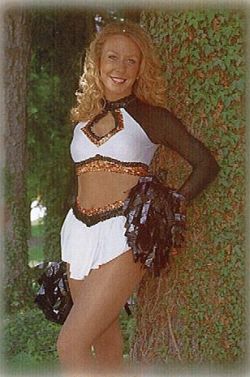 Tammy Reardon – Cincinnati Ben-Gals
Tammy was the Ben-Gals fitness coach in 2001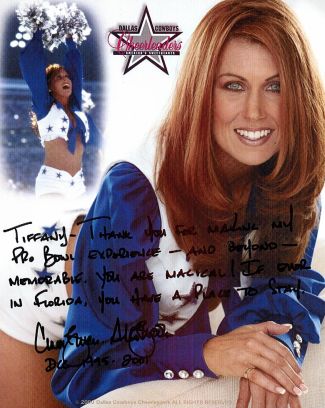 Cindi Alsobrook – Dallas Cowboys Cheerleaders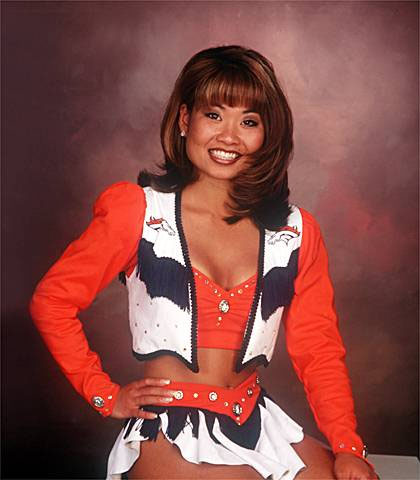 Kimberly Hirano – Denver Broncos Cheerleaders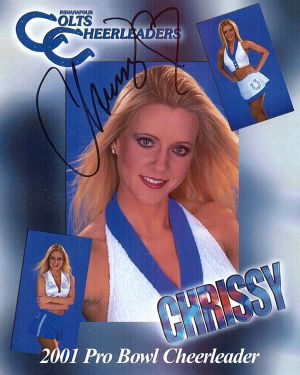 Chrissy Groteguth – Indianapolis Colts Cheerleaders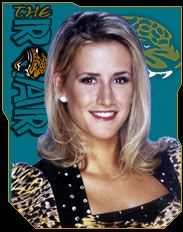 Katie Costlow – Jacksonville Road
Raquel Lathan – Kansas City Chiefs Cheerleaders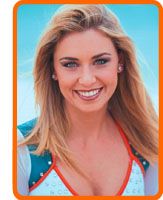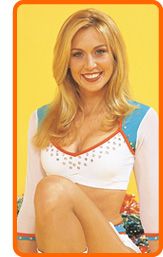 Nicole Rundlett (Milner) – Miami Dolphins Cheerleaders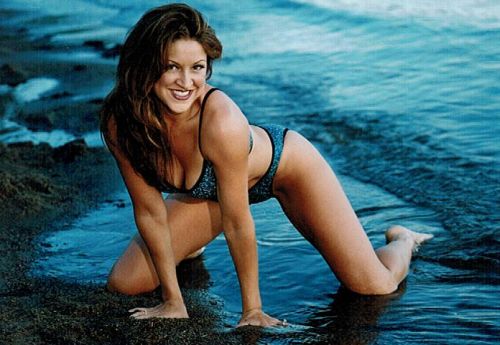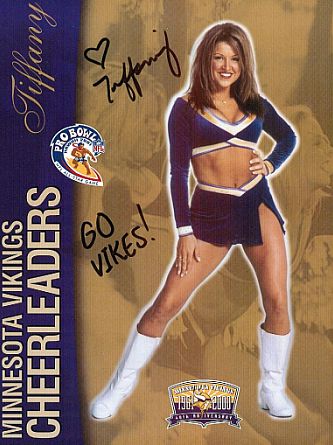 Tiffany Roisum-Zeller – Minnesota Vikings Cheerleaders
Sandra Salvucci – New England Pariots Cheerleaders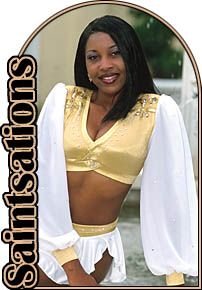 Tabitha Henry – New Orleans Saintsations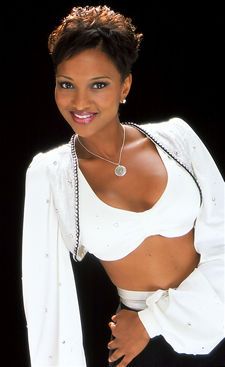 Tiaja Jacks – Oakland Raiderettes
Melanie White – Philadelphia Eagles Cheerleaders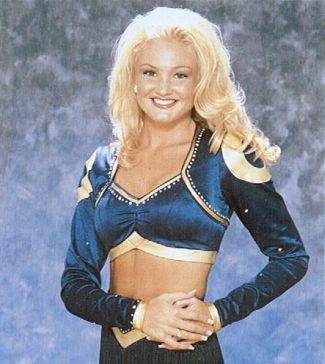 Megan Toole – St. Louis Rams Cheerleaders
Annie Lee – San Diego Charger Girls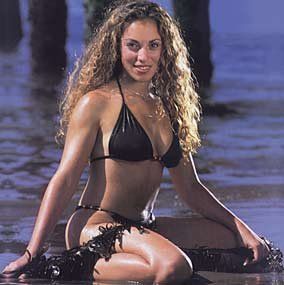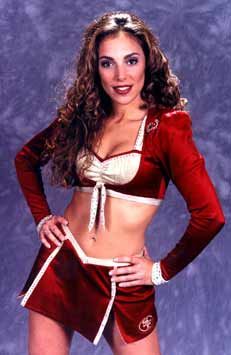 Petra Rothenberg – San Francisco 49ers Gold Rush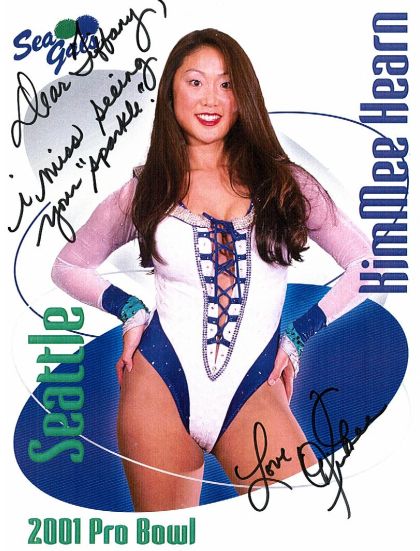 KimMee Hearn – Seattle Sea Gals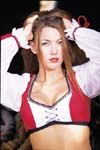 Teri Bohling – Tampa Bay Buccaneers Cheerleader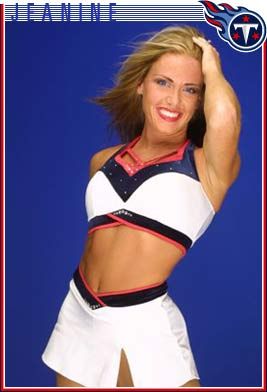 Jeanine Burrow-Simpson – Tennessee Titans Cheerleaders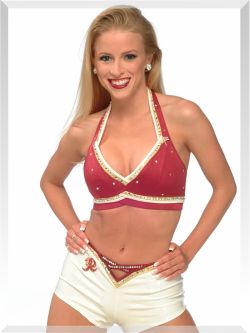 Courtney DeYoung – Washington Redskins Cheerleaders
Courtney is now (2005) in her 10th season of cheering for the Redskins. She has her M.A. in Forensic Psychology from Marymount University and a B.A. in Psychology from George Mason University. She works as a legal assistant.
Some more photos courtesy of Vikings Cheerleaders Tiffany: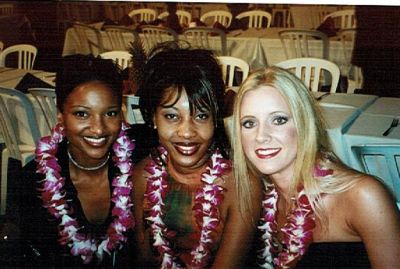 Tiaja (Raiderettes), Tabitha "Hollywood" (Saintsations) and Chrissy (Colts)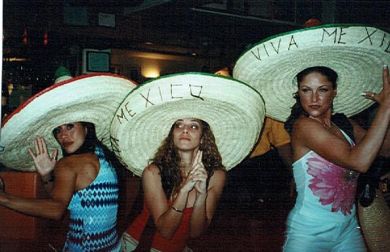 Nina (Falcons), Petra (Gold Rush) and Tiffany (Vikings)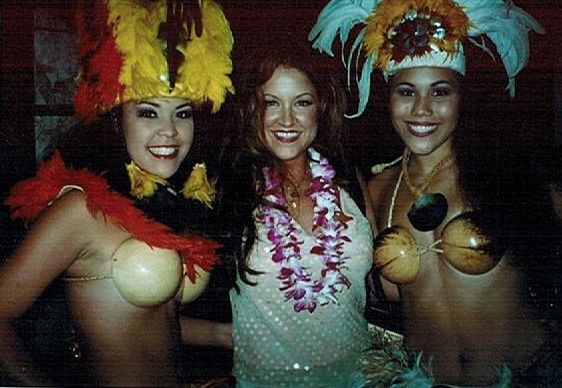 Tiffany (Vikings) with the NFL Luau Dancers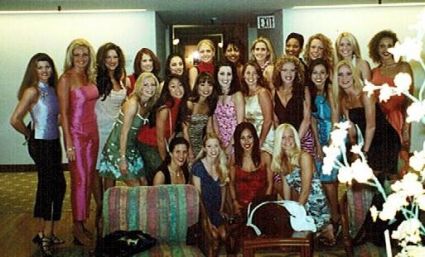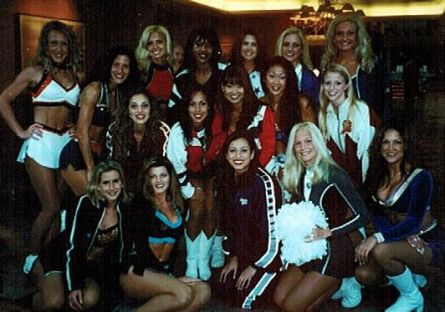 Ready for the Big Luau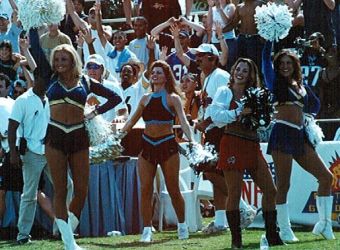 Cheering at the "Battle of the Gridiron"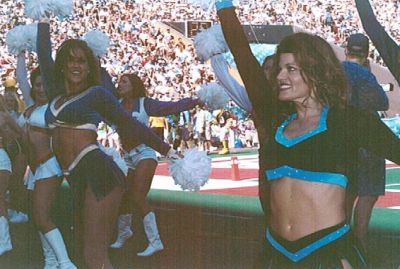 Tiffany (Vikings), Melanie (Carolina) performing at the Pro Bowl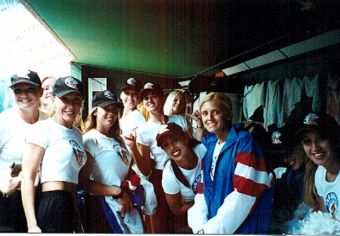 At dress rehearsal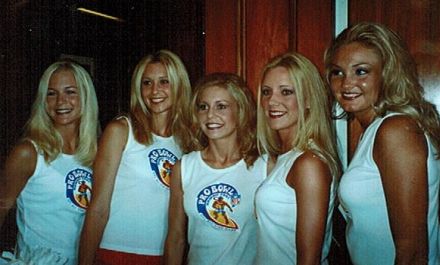 Blondes Attack: Melanie/Eagles, Nicole/Dolphins, Steph/Ravens, Chrissy/Colts & Megan/Rams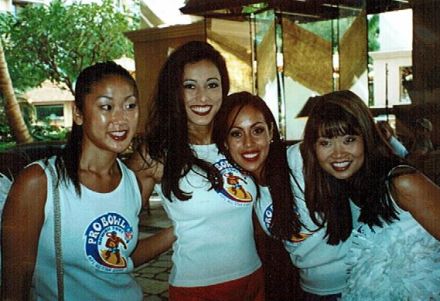 Asian Invasion: KimMee/Sea Gals, Annie/Chargers, Nina/Falcons, Kimberly/Broncos