This page is part of our project to document and recognize all of the NFL Pro Bowl Cheerleaders. If you can help with a name, photo or info we would greatly appreciate it.


The 2002 Pro Bowl Cheerleaders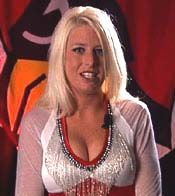 Molly – Arizona Cardinals Cheerleaders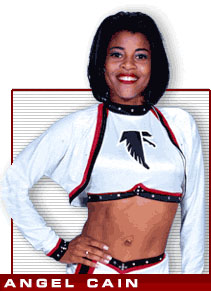 Angel Cain Williams – Atlanta Falcons Cheerleaders
Stephanie – Baltimore Ravens Cheerleaders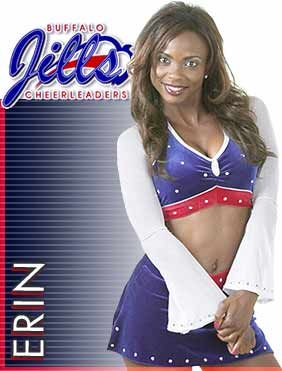 Erin – Buffalo Jills
Erin is a graduate of Buffalo State College. She served was a Sergeant and nine-year veteran of the US Army Reserve and served in Gulf War I.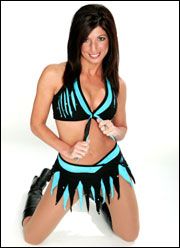 Denise Porter – Carolina TopCats
Denise in now (2005) in her tenth season cheering for the Panthers. She has a Masters Degree in accounting and works as a financial analyst.
More on Denise here.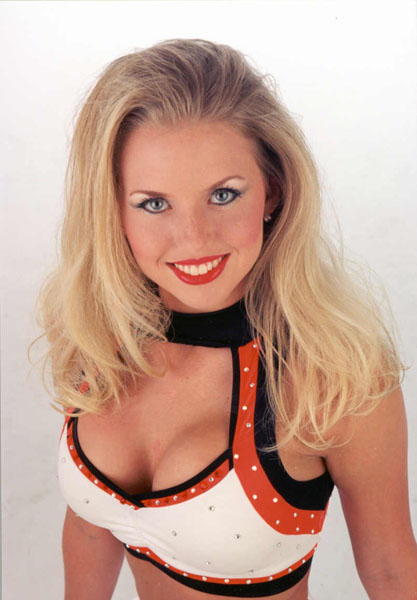 Jessica Kantner – Cincinnati Ben-Gals
Jessica was the first Ben-Gal to appear in Maxim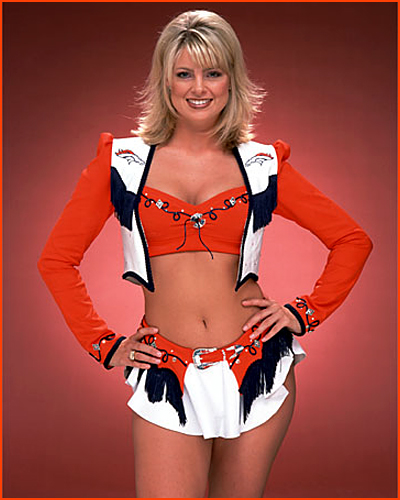 Sarah – Denver Broncos Cheerleaders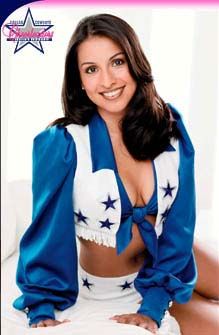 Melissa Guiterez – Dallas Cowboys Cheerleaders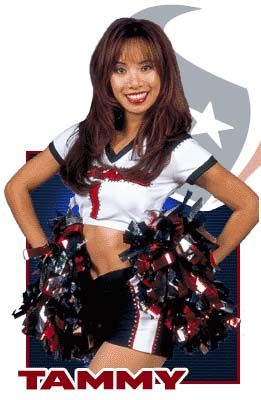 Tammy – Houston Texans Cheerleaders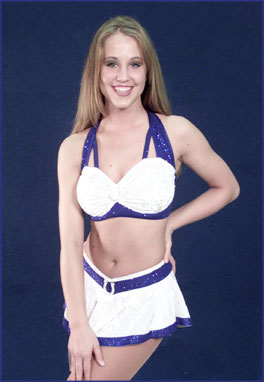 Meranda Adams – Indianapolis Colts Cheerleaders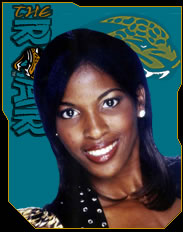 Alexandria – Jacksonville ROAR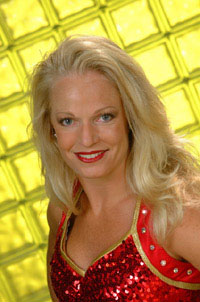 Kimberly – Kansas City Chiefs Cheerleaders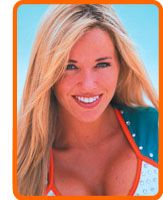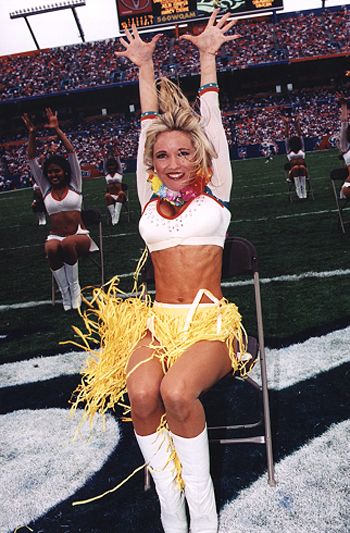 Lisa – Miami Dolphins Cheerleaders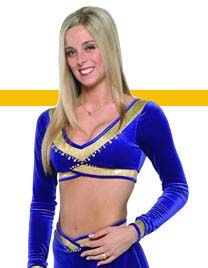 Kimberly Dorn – Minnesota Vikings Cheerleaders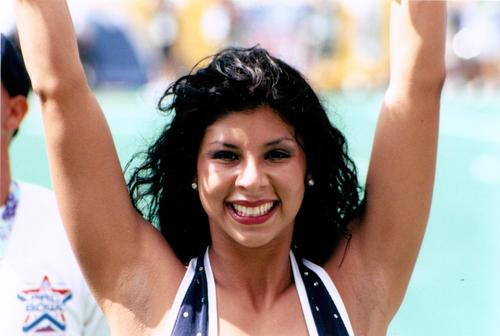 Michelle – New England Patriots Cheerleaders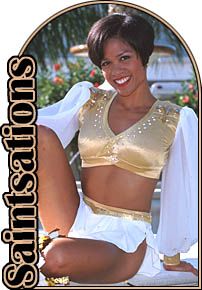 Cana – New Orleans Saintsations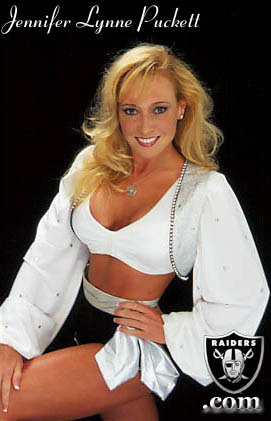 Jennifer – Oakland Raiderettes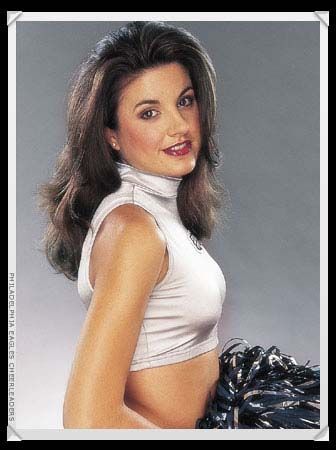 Micki Byrum – Philadelphia Eagles Cheerleaders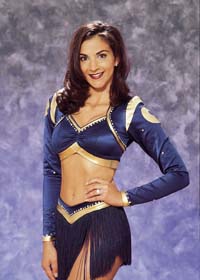 Sharan – St. Louis Rams Cheerleaders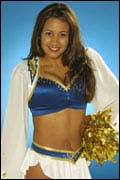 Kathy Perez – San Diego Charger Girls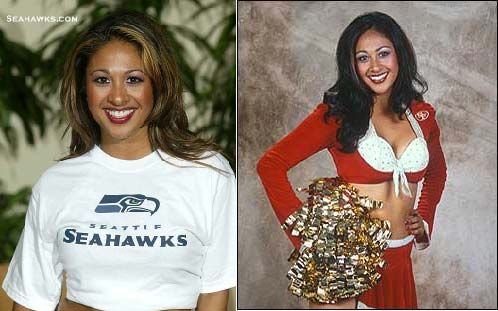 Sabrina – San Francisco 49ers Gold Rush
After cheering for the 49ers for 6 season, Sabrina would become a Seattle Sea Gal in 2005. She later went on to direct the dance teams for the Seattle Sonics, Spokane Shock, and Oklahoma City Thunder.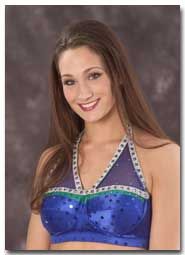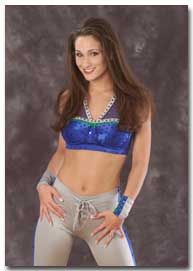 Haley – Seattle Sea Gals
Erin Conrad – Tampa Bay Buccaneers Cheerleaders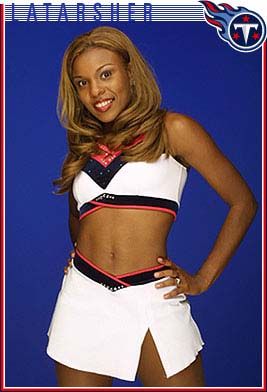 Latarsher White – Tennessee Titans Cheerleaders
Latarsher was a member of the original Titans cheerleading squad in 1999 and performed at the Super Bowl XXXIV in Atlanta.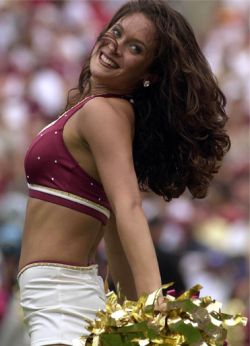 Shannon Hover – Washington Redskins Cheerleaders