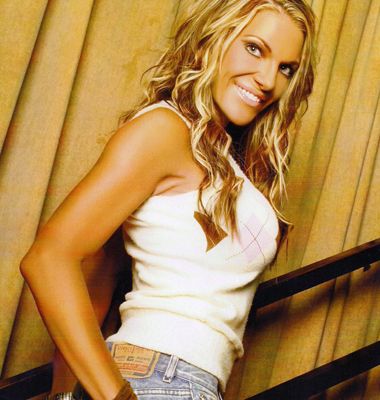 The Allen Americans have named Stephanie DiBiase-Wheat, as new Ice Angels Director/Choreographer.
DiBiase-Wheat, comes to the Americans with an impressive resume, including stints with both the Dallas Mavericks, 2000-2002, where she was Team Captain. And the Dallas Desperados, 2003-2004 as a choreographer/dancer. She has also made appearances on "Live with Regis and Kelly, Good Day Dallas, and Fox Sports Net.
"After dancing and choreographing for different sports organizations, it feels great to have a team of my own, said DiBiase Wheat. I look forward to sharing my experiences and expertise that I received as a dancer and choreographer for the Dallas Mavericks, and Dallas Desperados". "To be a part of the Americans organization and The Ice Angels is extremely exciting for me. Let the fun and entertainment begin".
"We feel with the experience that Stephanie brings to our organization, the Ice Angels will
continue the success that has been started here. We are excited to have her join our
organization and look forward to the upcoming season and to repeat as the Best Dance Team in the CHL." Added Matt Canavan, Americans team President.
The Ice Angels were founded by BreAnna Foddrill in 2009 and have been an integral part of the Americans organization. The Allen Americans Ice Angels are actively involved in the Collin County and surrounding communities civic and nonprofit organizations.
The Ice Angels prep classes begin July 22nd and tryouts are August 13th.