Do you have what it takes to be a Body Armor dancer? Auditions are being held in October, 2009.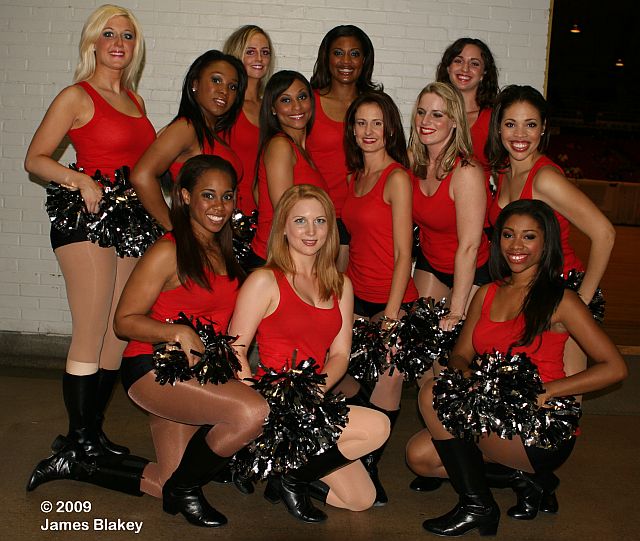 Who are the Body Armor Dancers?
The Body Armor Dancers are the official dance team of Washington, DC's only Arena Football team, The DC Armor (American Indoor Football Association). This dance team consists of professional, talented dancers and performers that reside in the DMV area. All of the women on this team have what it takes to represent the Nations Capitol in a professional manner. This group of 20 women range in ages 20 to 39 years old. Their careers are in a variety of professions, including business, human resources, medicine and teaching. The Body Armor dancers plan to participate in community events, parades and festivals in and around the DC Metropolitan area. We also plan to serve as role models to young women in the DC Metropolitan area, and we hope to provide camps and other events for young dancers to participate in throughout the summer!
Date: Saturday, October 10th, 2009
Time: Registration 11:30am. Audition: 12:00pm-5:00pm
$25 registration fee at audition – Cash Only
Location: Results Gym. 1101 Connecticut Avenue, NW. Metro accessible from Farragut North (Red Line).
REQUIREMENTS
Must have a full/part time Job or attend college full/part time
18 Years of Age by August 1st 2009 (NO EXCEPTIONS)
Reliable Transportation
Must attend all practices (Saturdays and Sundays), games, community and charitable appearances

WILL I NEED TO CHOREOGRAPH MY OWN DANCE?
Yes. You will be required to make up your own dance with your own 1 minute song choice (Please have edited music).
WHAT DO I WEAR?
Dance shorts to show your legs (required for uniforms)
Midriff-baring top (Dance or Athletic Bra-Top)
Dance or Athletic Shoes
Select attire that is eye catching and unique

HOW SHOULD I WEAR MY HAIR AND MAKE-UP?
Have your hair and make-up performance ready; please make sure to have your make-up to accent your natural beauty. Your hair should be fixed to the style it is currently in and not to hide your face.
After every participant performs we will have a 30 minute lunch break.
You will then learn a 1 minute dance routine choreographed by a dance instructor and perform in groups in front of the judges.
WHAT DO I NEED TO BRING?
Your 1 minute choreographed music on a CD
Valid Drivers License
$25 Registration Fee (Cash Only)
Water
Snacks
IS BEING A BODY ARMOR DANCER DYNAMIC A FULL-TIME JOB?
No. Being A Body Armor dancer is time consuming and requires a commitment for a full season. Body Armor dancers do have full time jobs or attend college and is a volunteer position.
For more information on our upcoming auditions, please email the director, Bea Codjoe at: bcodjoe@dcarmor.com. For more information on the Body Armor dance team or the DC Armor Organization, please see our website: DCArmor.com.