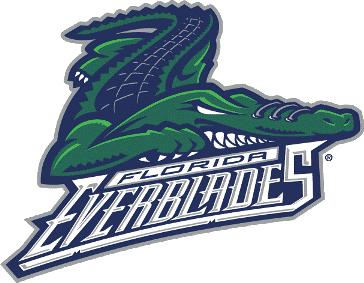 Ft. Meyers Florida Weekly
August 14, 2009
The Florida Everblades announced that auditions for the newly formed Everblades Gator Girls will be held on Sunday, Aug. 30.
Candidates should be female cheerleaders and dancers over the age of 21 who are interested in supporting Everblades hockey all season long. Although skating is not required, skaters are being looked at to add to the dynamic of the team.
Auditions will take place in the Olde Florida Room inside Germain Arena. Registration is at 1 p.m., with a $20 fee. Auditions begin at 2 p.m.
What to wear during competition: Sports bra or dance-crop top with dance shorts; Flesh colored tights or panty hose; Dance shoes or sneakers. No dance pants, warms-ups, long shorts, thongs, or bikinis; Wear your hair in a style that compliments your features. (No ponytails or hair pulled half up)
All contestants will need to bring a 45-to-60-second individual dance music of their choice. All contestants will learn a group dance and sideline dance to be performed in a small group.
For further information, send an e-mail to Kristi at gatorgirlsinfo@yahoo.com.