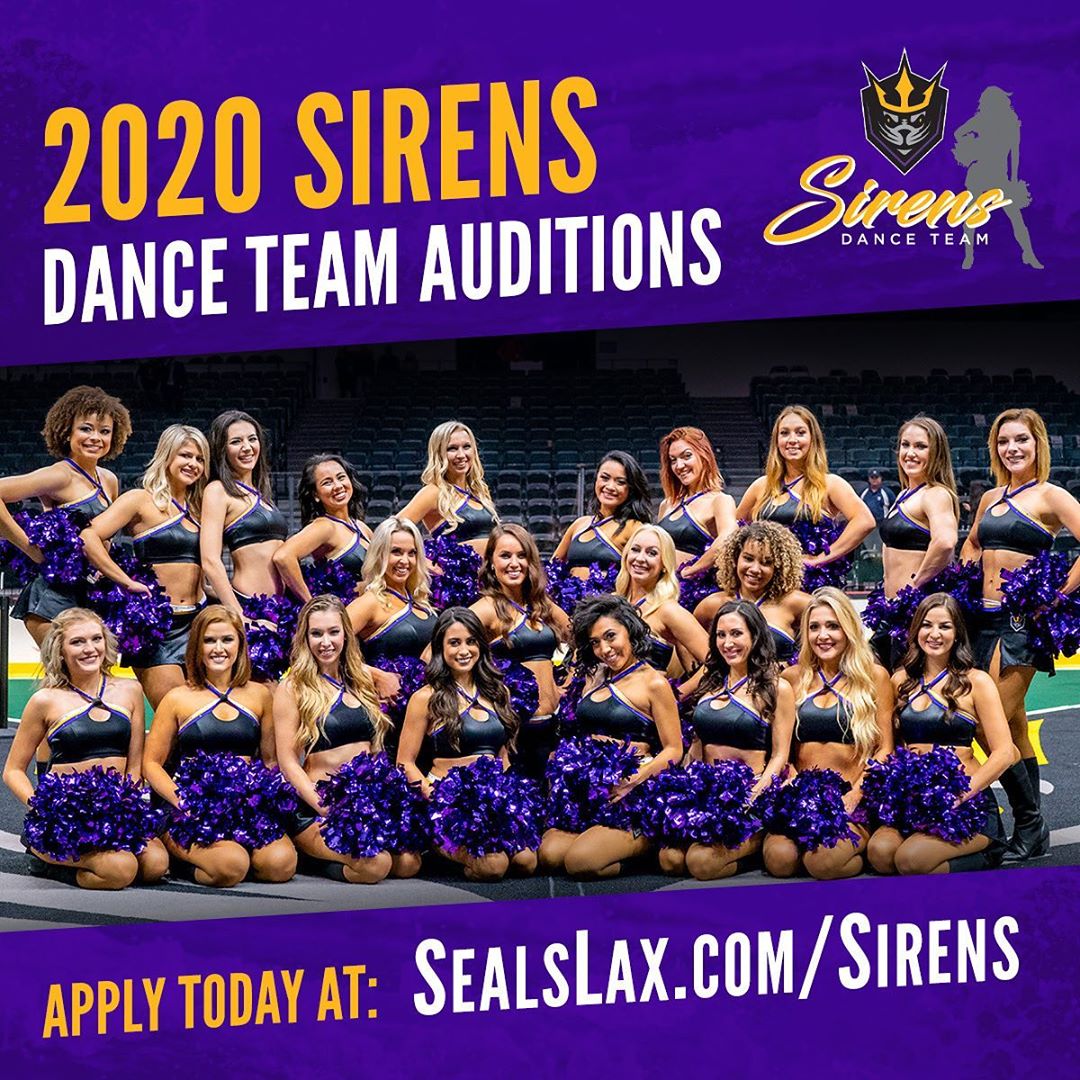 We are now accepting applications for the 2020-21 Sirens Dance Team!
Looking to be part of San Diego's premier professional dance team? Apply to be a Sirens Dancer today! Due to the ongoing Coronavirus pandemic, Sirens auditions are going virtual! Fill out your application today to begin the audition process. Please direct all questions to danceteam@sealslax.com or on Instagram or Facebook.
The deadline to apply is Saturday, October 10, 2020.
REQUIREMENTS: Applicants must be 18 years of age on or before the date of the open call audition. Team members must have flexible schedules for weekly rehearsals, all Seals home games, photo shoots and appearances during and prior to the season. Team members must have a reliable means of transportation.
APPLICATION: The San Diego Seals are an equal opportunity employer and does not discriminate on the basis of race, color, religion, sex, national origin, age, marital or veteran status. The Sirens don't discriminate against candidates with the presence of a disability or handicap. Provided that the candidate can, with or without reasonable accommodations can perform the essential functions of the position for which he/she is applying.