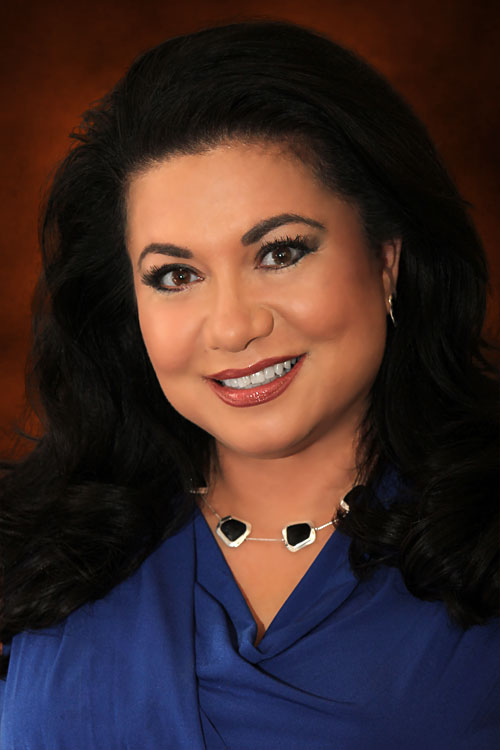 A native of San Antonio, Cynthia Trinidad has joined the San Antonio Talons as Dance Director where she will be overseeing the Talons Sky Dancers. With a strong background in dance and cheer, Trinidad brings over 20 years of experience to the dance team including time as an NBA San Antonio Spurs Dancer and as an NFL Dallas Cowboys Cheerleader.
"I'm very excited to see my city get a pro football team and to bring my years of experience to the San Antonio Talons." said Trinidad, "I look forward to putting together a first-class dance team to perform and be ambassadors at the games and at many community events throughout the year."
If you're interested in joining the Talons Sky Dancers, preliminary dance auditions for the Sky Dance Team will be held on December 8, 2012 at Gold's Gym Fiesta Trails located at 12481 West IH 10, San Antonio, TX 78230.   Auditions will run from 9am-3pm.  Pre-registration is $25 and same day registration is $30.
Final Auditions are scheduled for Tuesday December 18, 2012 at Sam's Burger Joint Live Music Venue in downtown San Antonio. Final Auditions will be open to the public and will give Talons fans the first chance to see the 2013 San Antonio Talons Sky Dancers.
The San Antonio Talons are entering into their second season in the Arena Football League (AFL). The team was moved to San Antonio from Tulsa, OK in 2012 and won the AFL's Central Division title, as well as hosted their first AFL playoff game in the 2012 season.  To pre-register for dance auditions or for more information please call 210.227.TEAM.