(As the year ends, we're sharing our favorite photos from the past 12 months)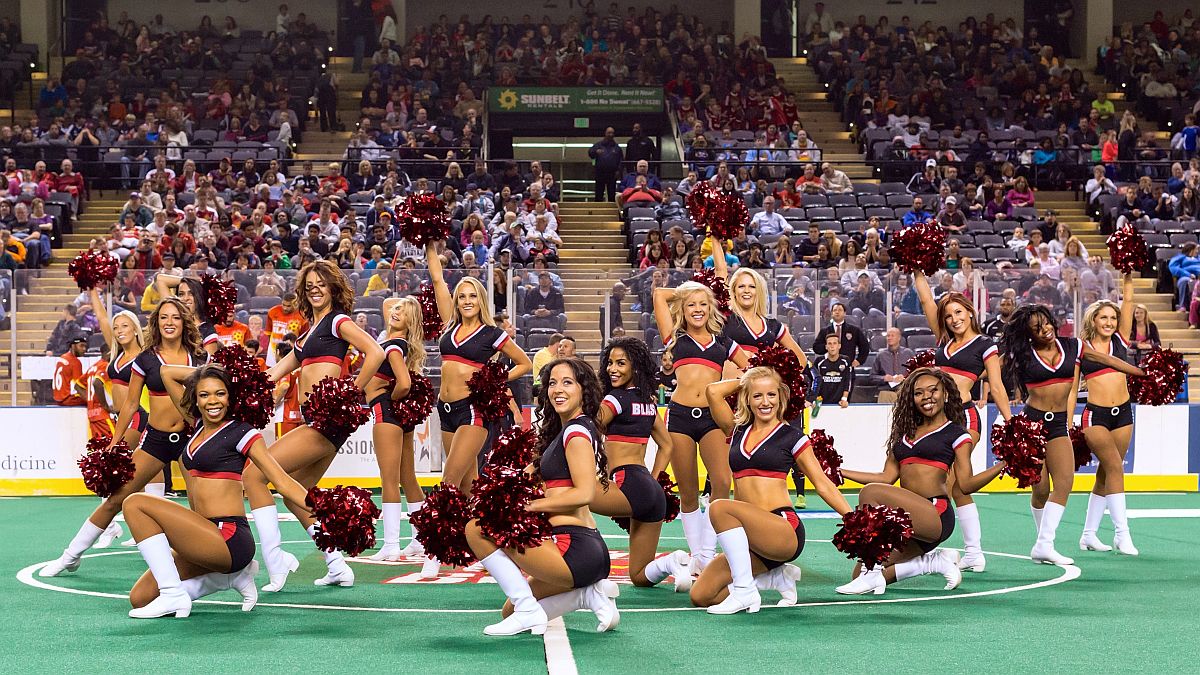 My favorite photo of the year comes from the opening game of the Baltimore Blast soccer team of the Major Arena Soccer League. I've covered the Washington Redskins Calendar Release Party and Wizard Girls Final Audition Showcase this year, but the Blast Cheerleaders is the first team that I covered during a game.
I love capturing action, and this photo was taken just as the team completed their dance routine. I also chose this photo because I wanted to showcase the team. The Blast Cheerleaders are very interactive with the fans, and each member is friendly and personable.