Editor's note: More bad news for professional cheerleading. The NRL has been eliminating professional cheerleading squads recently in the name of political correctness. Unfortunately, NRL cheerleading has lost at least five squads and others have been rebranded to reflect current social norms.
---
From The Daily Telegraph
Phil Rothfield, Sports Editor-at-Large
More than 50 years of tradition has been scrapped with the Parramatta Eels the latest NRL club to ditch cheerleaders as part of their game day entertainment.
The Parramatta Eels have scrapped 50 years of tradition by dumping their NRL cheerleaders.
The club has based its ­decision on their "game-day entertainment priorities" in a move that has left the cheergirls shattered on the eve of the season.
Parramatta's cheerleaders are among the longest serving in rugby league, starting back in the 1970s when they were known as the Cumberland Cowgirls.
"We're all devastated," says Monique Carroll, wife of Mark 'Spudd' Carroll, who is a dance teacher and choreographer who heads up the Eels' cheerleaders.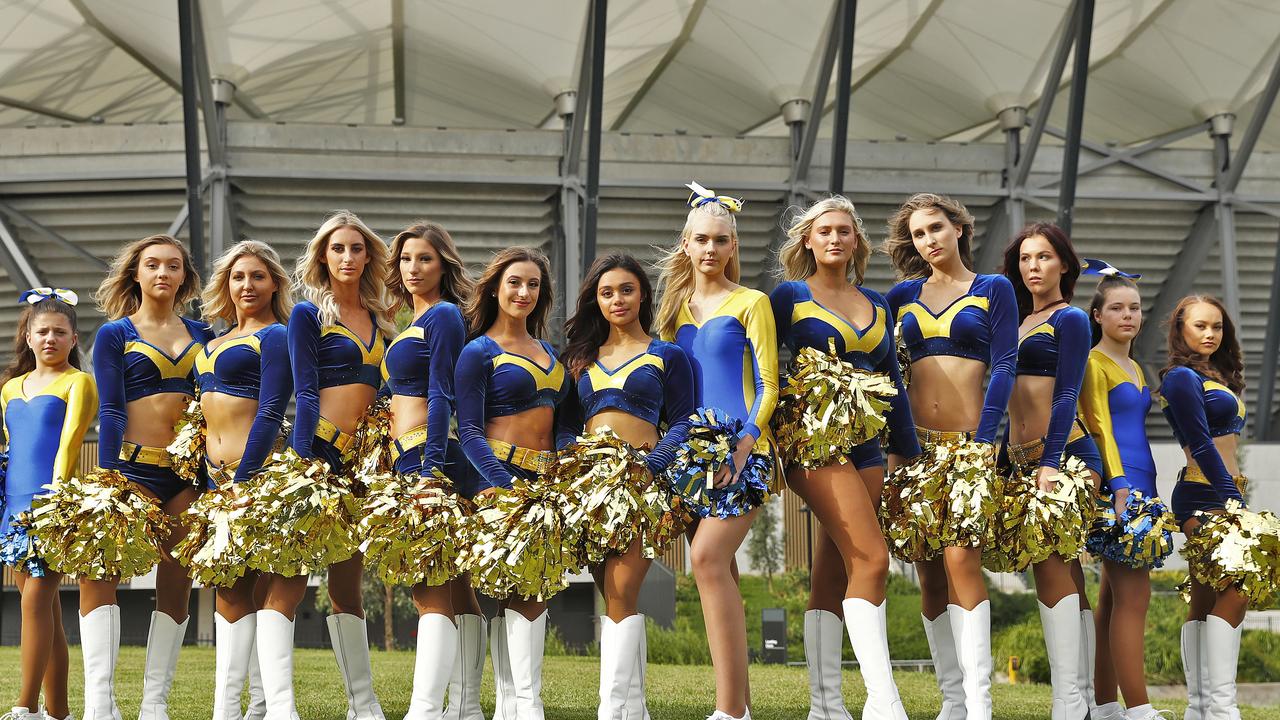 "We accept the decision and we understand that many have been affected by COVID and reduced budgets but it's really upsetting for the girls.
"They were really invested in the club. The fans will be devastated too. We receive so much support."
The Eels had a squad of 30 girls who have now lost their weekend work.
A Parramatta spokesman issued a statement on Saturday. "Upon review of our game day and fan engagement initiatives, the Eels have made the decision not to have a formalised Cheerleader program," it said.
"The Club has made this decision based on its game day entertainment priorities and the uncertainty regarding on-field entertainment protocols in the current COVID environment.
"We want to thank all our cheerleader participants for their contribution to the Club."
To improve pre-game entertainment and value for fans, the NRL is looking at reintroducing three grades of football on game days this season.
But the colour and spectacle cheerleaders provide has been a part of rugby league tradition since the mid-70s.
Five clubs have now ditched the girls in recent years — the Eels, Rabbitohs, Warriors, Titans and ­Raiders.
Hollywood star Russell Crowe caused a storm back in 2009 when he sacked the cheer leaders when he bought the South Sydney Rabbitohs.
"The focus on game day should be a positive experience for the crowd," Crowe said at the time.
"We feel they (cheerleaders) made a lot of people ­uncomfortable. We've talked to a lot of people and everyone sees it as being progressive."