We saw a lot of pink for Breast Cancer Awareness month last week, but nobody does pink quite like the Sea Gals! You have to love 'em. HUGE thanks to the team's Director/Choreographer 

Sherri Thompson for these fantastic BIG photos of the ladies in action last weekend. (Click each photo to view full size.)
…and I promise you, sooner or later, I'm gettin' me a pair of those pink boots. Don't know where I'll wear them, but they will be mine. Oh yes.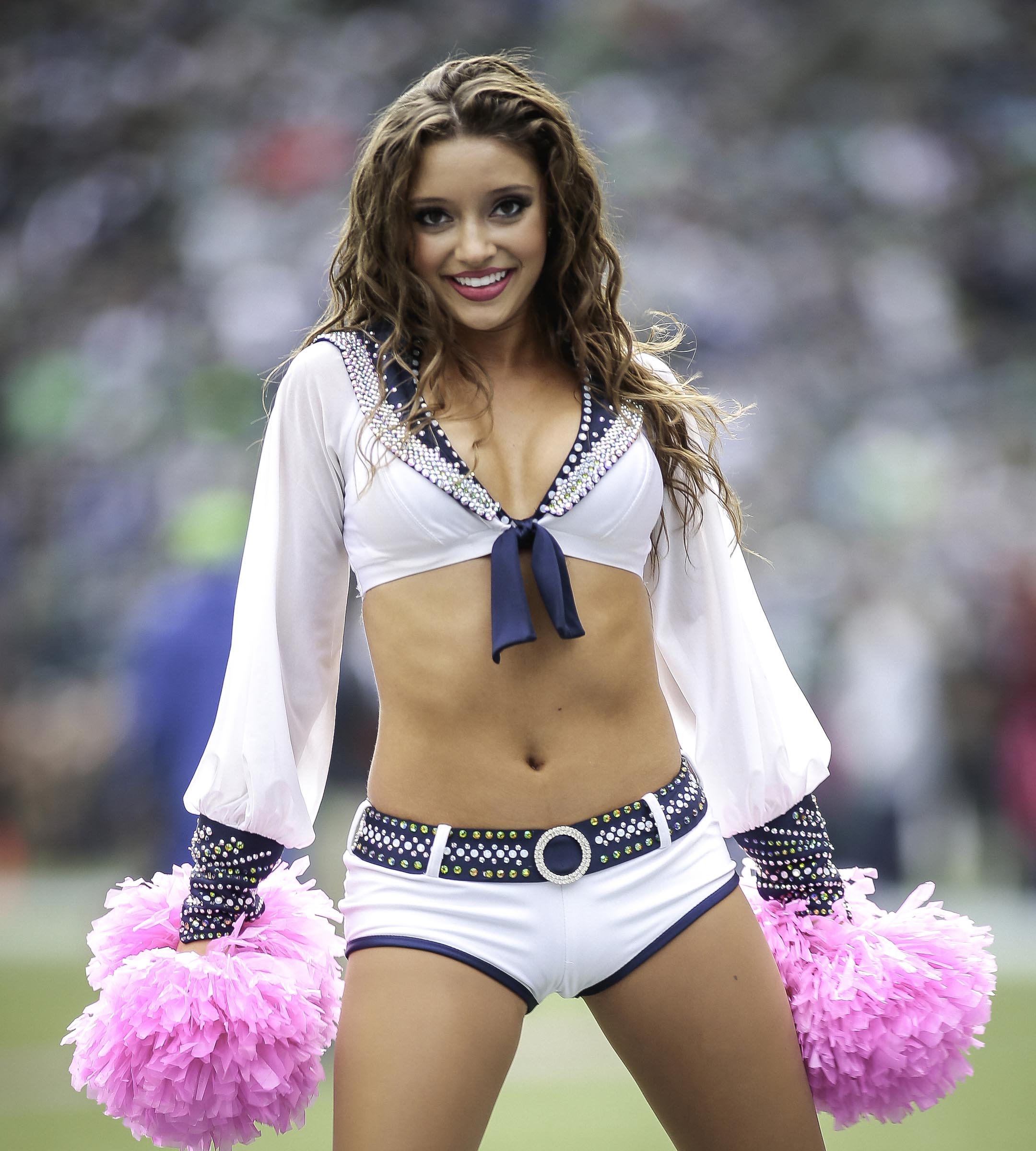 Christian is in her sophomore year with the team.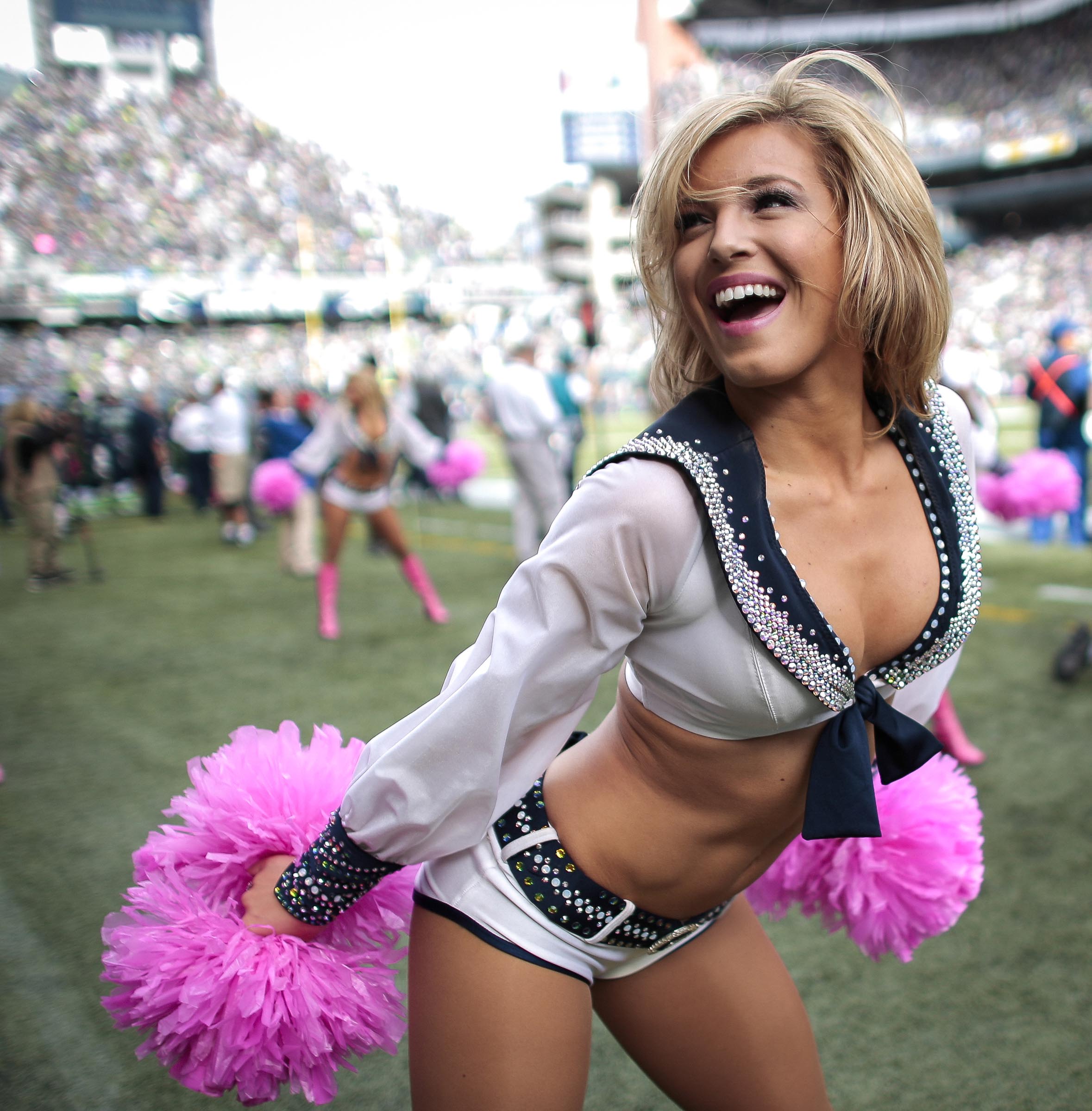 Zoe is also in her second year on the team.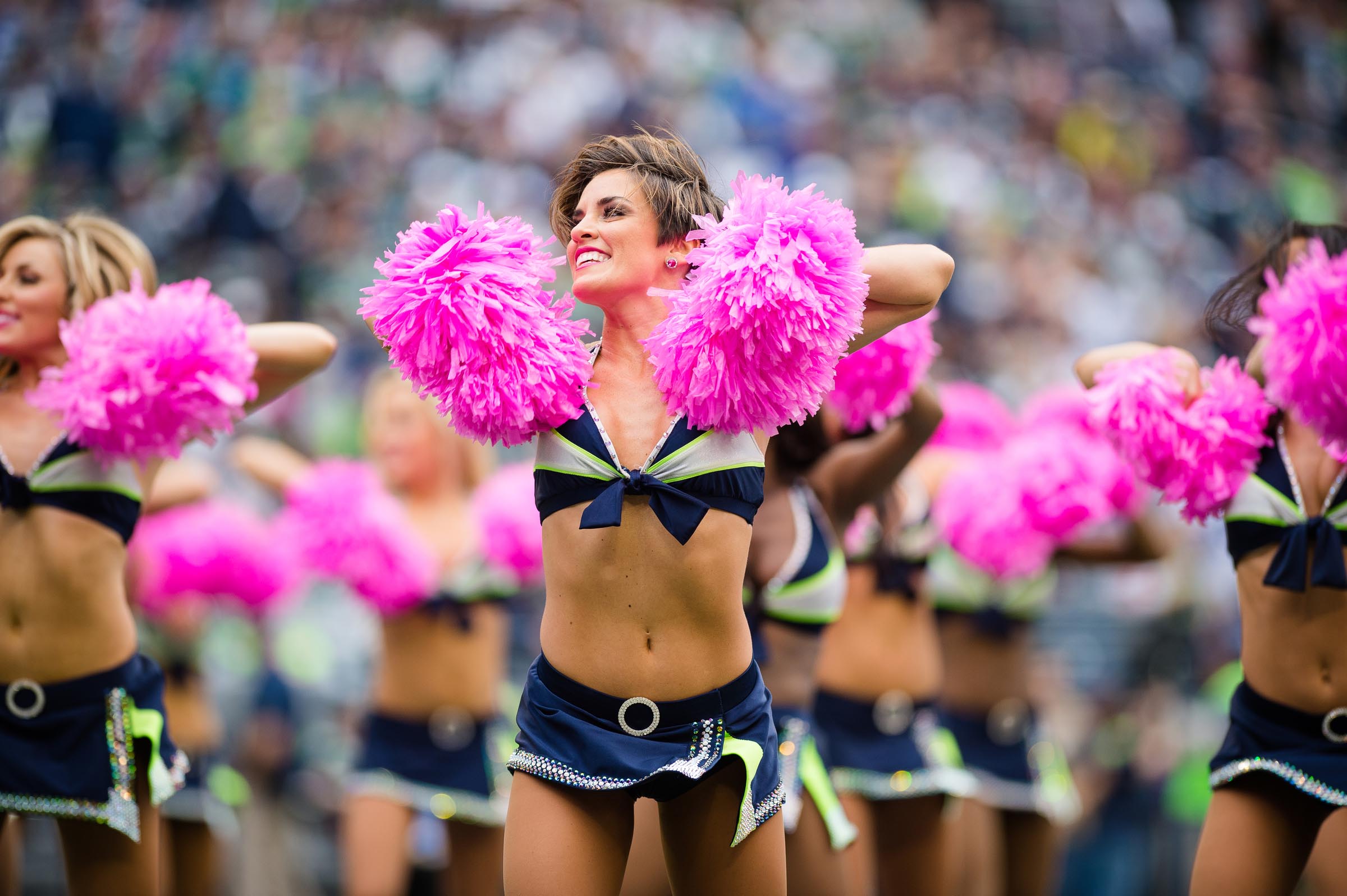 Jessica, now in her fourth year, is definitely a fan favorite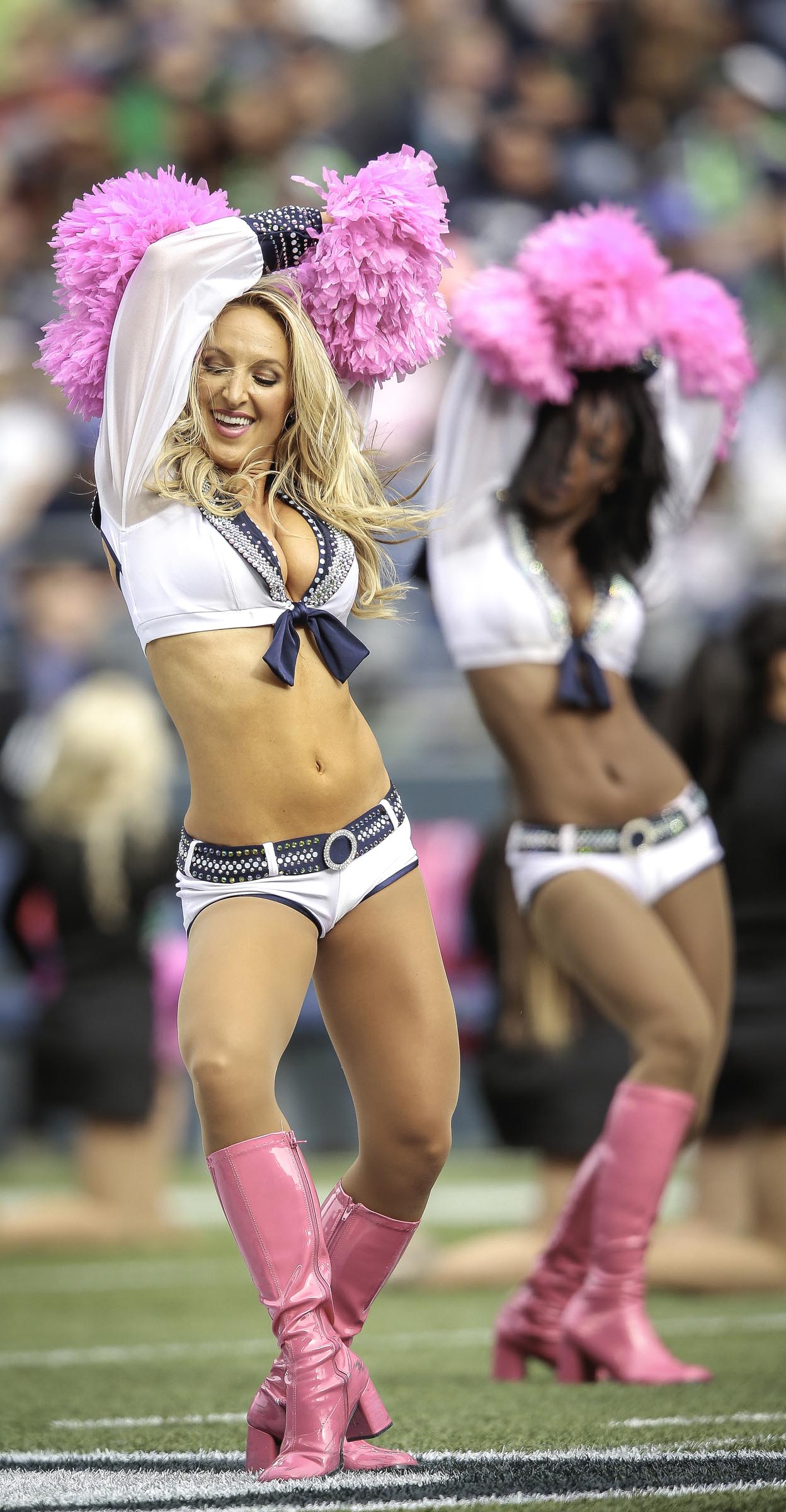 Leisel in the front, and De'Djuana in the back are both newbies on the team this year.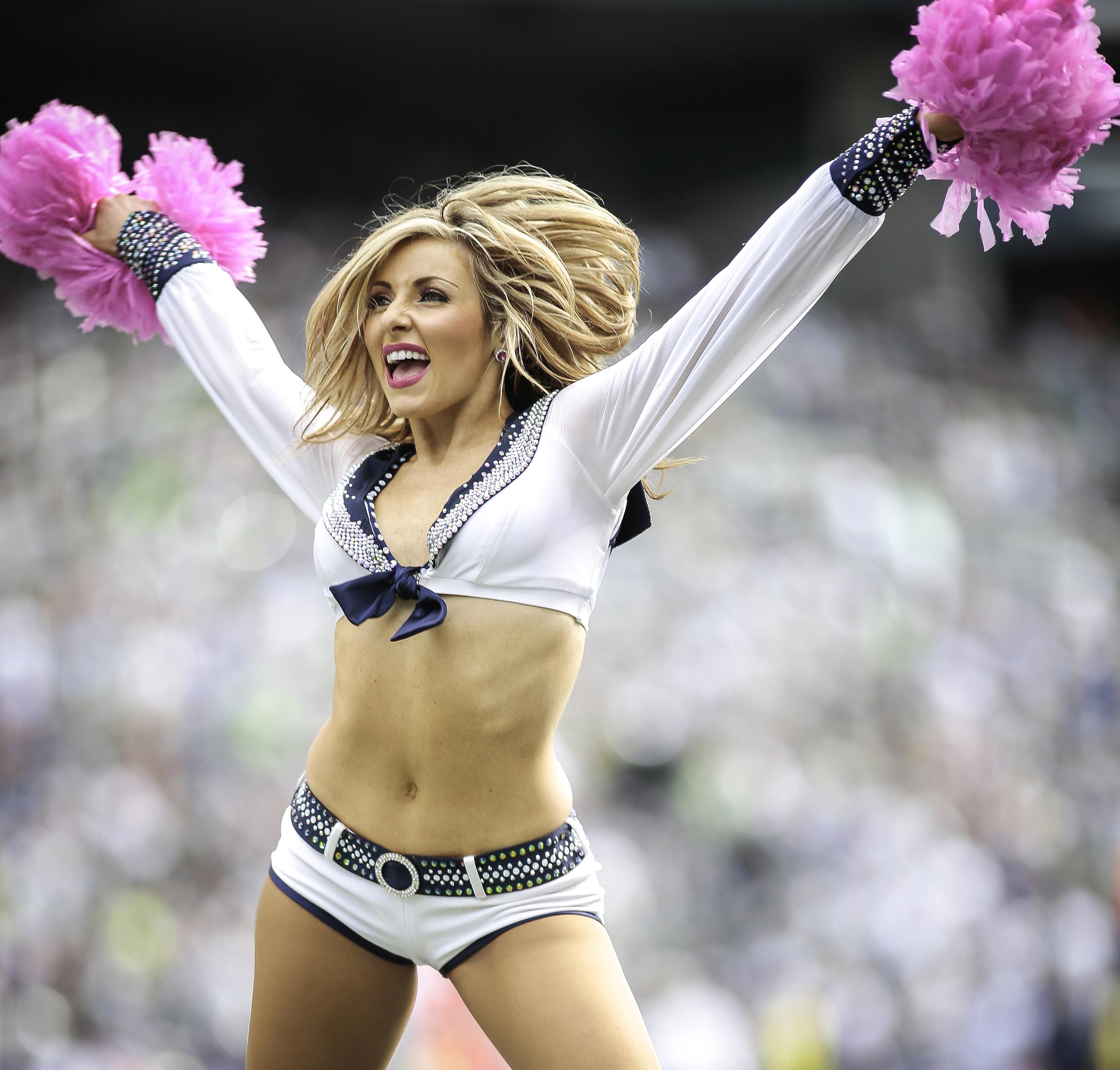 Courtney is a much beloved 7th year veteran.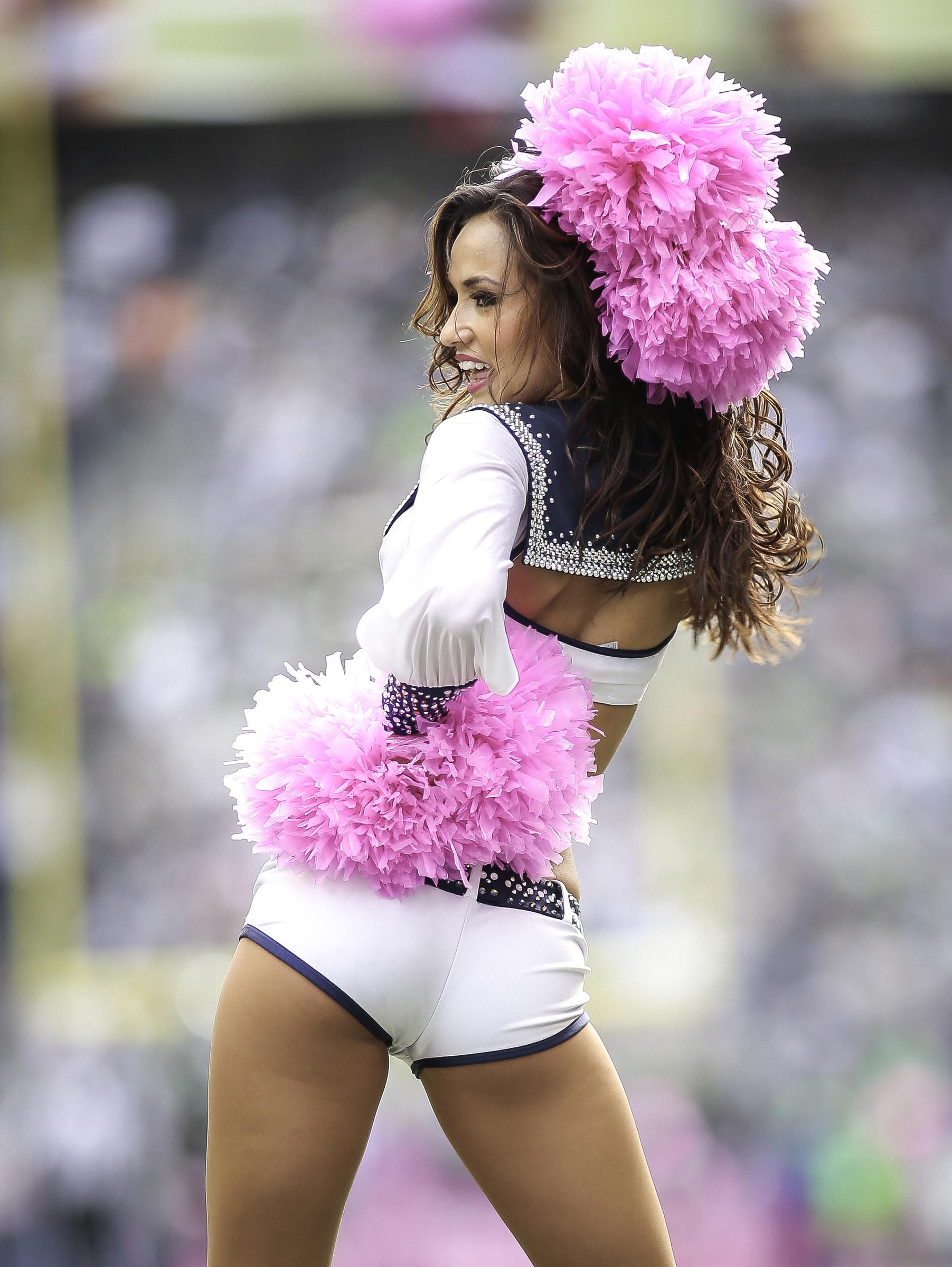 Kelsey is a fourth year vet.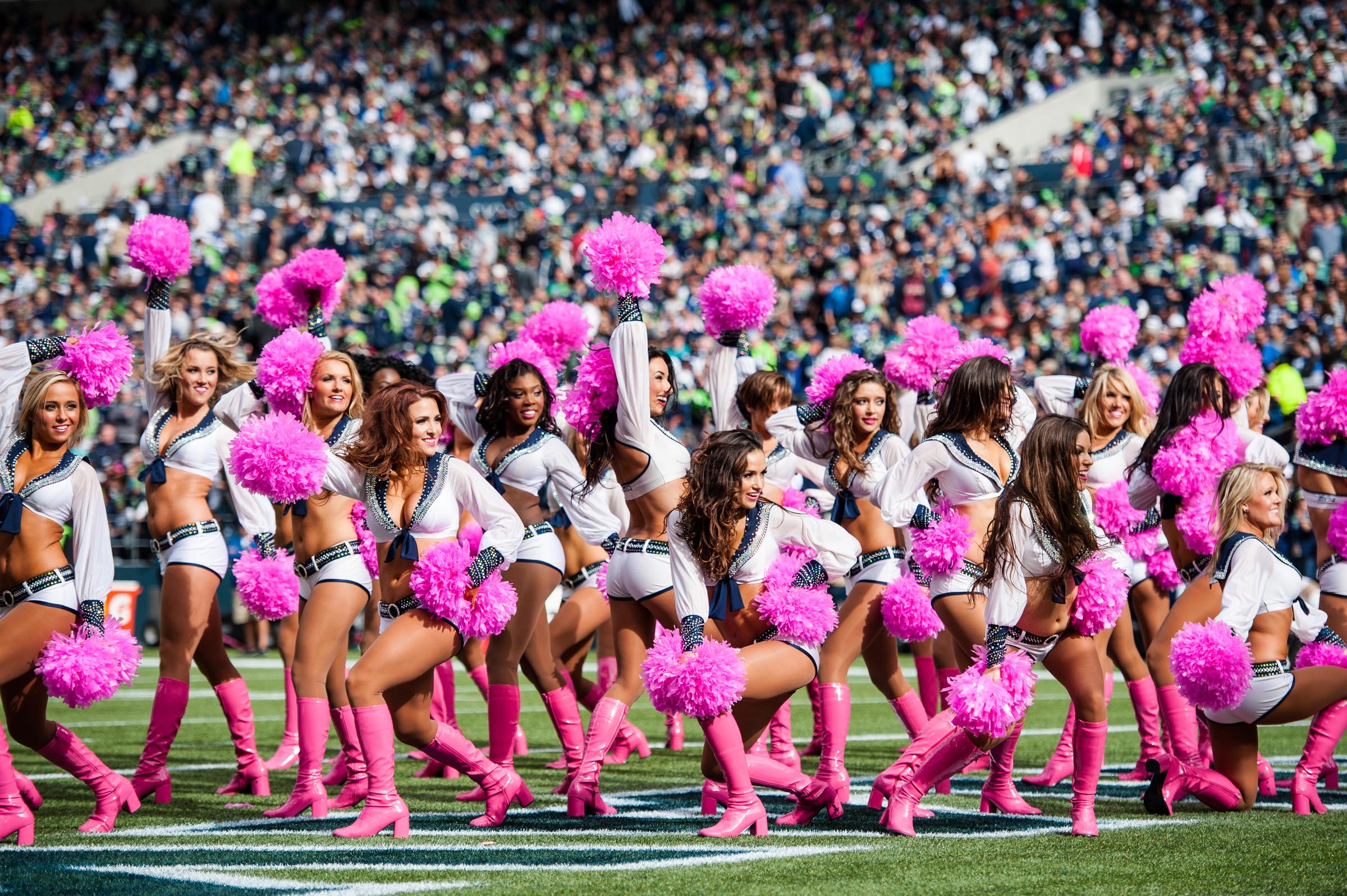 Kinda makes you want to be a Sea Gal, doesn't it?