On Monday, March 11 The Warrior Girls dance team participated in the Golden State Warriors' 3rd annual Bollywood Night presented by Adobe. The Warrior Girls dressed in traditional Indian attire and performed a Bollywood-style dance in the first quarter as the Warriors faced the New York Knicks.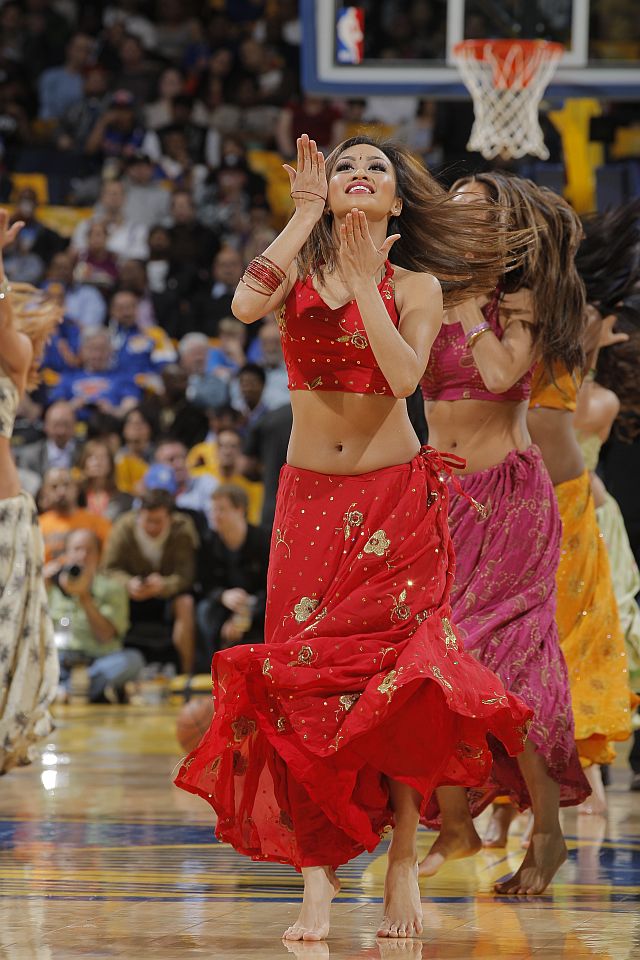 Each color that the Warrior Girls wore Monday night has a significant meaning in Indian culture.
· The color red represents beauty, purity, love and fertility
· Blue is the national color of sport
· Green signifies hope, virtue and new beginnings
· Gold is a symbol of wealth, good health and power
This is the second time this season the Warrior Girls have celebrated the cultural diversity in the Bay Area through both their dance routine and attire. On February 12 against the Houston Rockets, the Warrior Girls wore traditional Chinese dress to celebrate the Chinese New Year and the team's Asian Heritage Night festivities, presented by Cache Creek.