The Miami Dolphin Cheerleaders will host their annual Swimsuit Calendar Unveiling and Fashion Show on Friday September 18th. Today we had the pleasure to interviewed 3rd year veteran Monica, Miss February 2016. Get your tickets here.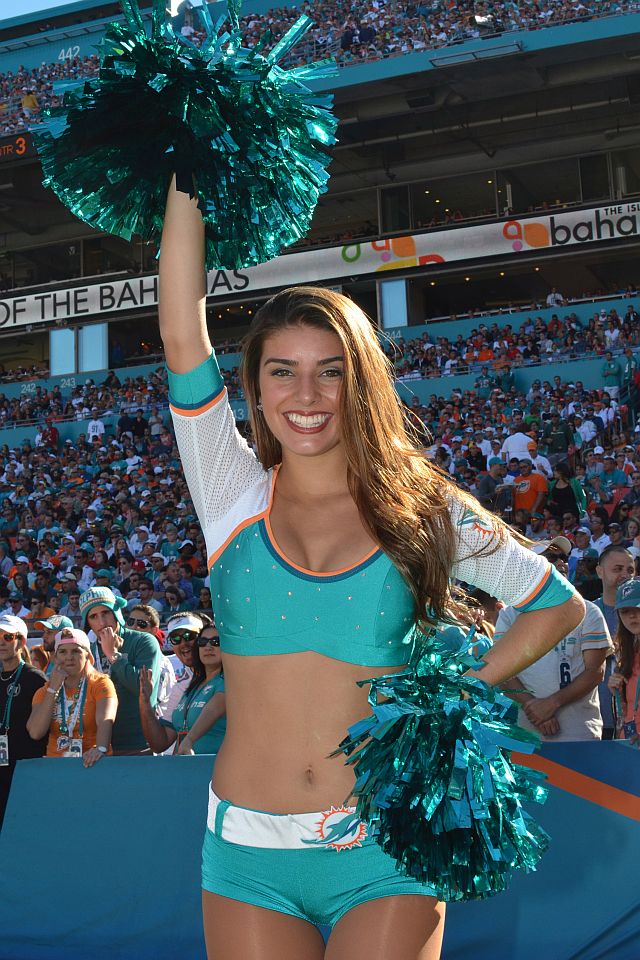 Monica in 2014 versus San Diego
UC – Monica, tell us about being chosen as swimsuit cover model last year.
Becoming the 2015 swimsuit cover model last year was an unforgettable moment. That night was by far the best moment of my life. It was an experience like no other to share with my teammates on stage, friends and family in the audience, and our amazing fans. A wave of different emotions ran through me; shocked seeing my picture on the big screen but overall, pure happiness. It was such an honor to be chosen to represent this incredible organization, I am truly blessed.
UC – What was the logistics of shooting the current year on an active Norwegian Getaway cruise trip?
Shooting on board the Norwegian Getaway was a blast! We sailed for 7 days to 3 breathtaking islands: St. Thomas, St. Maarten, and The Bahamas. My photo shoot took place on a beautiful beach in St. Thomas. So many steps come into play for our photo shoots. We start in hair and makeup at 5AM, and get off the ship as soon as it is docked at port. We then drive to the beach with our camera/video crew and Dolphins staff. While productions is setting up, we have a makeup artist and hair stylist to do some finishing touches and prepare us to look flawless on camera. Then it's time to shoot! A really cool part about this year's calendar trip was how we were on an active ship with passengers. During our shoots guests had a little sneak peek of what our shoots consisted of.
UC – This will be your second MDC Fashion Show, tell us about that excitement.
Going into my second MDC Fashion Show, the excitement just keeps getting better and better. I've noticed that even though it's going to be my second show, I'm still nervous yet more prepared. Nervous because walking the runway in a bikini surrounded by so many fans is very nerve-wracking. Prepared because I have walked the runway and know it's going to be such a powerful feeling on stage. I'm pushing myself harder than ever to be in the best shape and rock it on September 18th!
UC – We always enjoy promoting the charity/community work of the MDC–your favorite?
My favorite community work as an MDC is the Toys for Tots. The Miami Dolphins Cheerleaders donate toys to the charity and we collect a certain amount of toys per cheerleader. I consider it to be my favorite charity because kids love toys and there's so many families out there who can't give their children toys on Christmas. We get to physically give the children their toys and let me tell you, those kids have the biggest smiles from ear to ear. I always finish that event feeling so happy inside knowing that little boys and girls will be having a joyful Christmas and holiday season.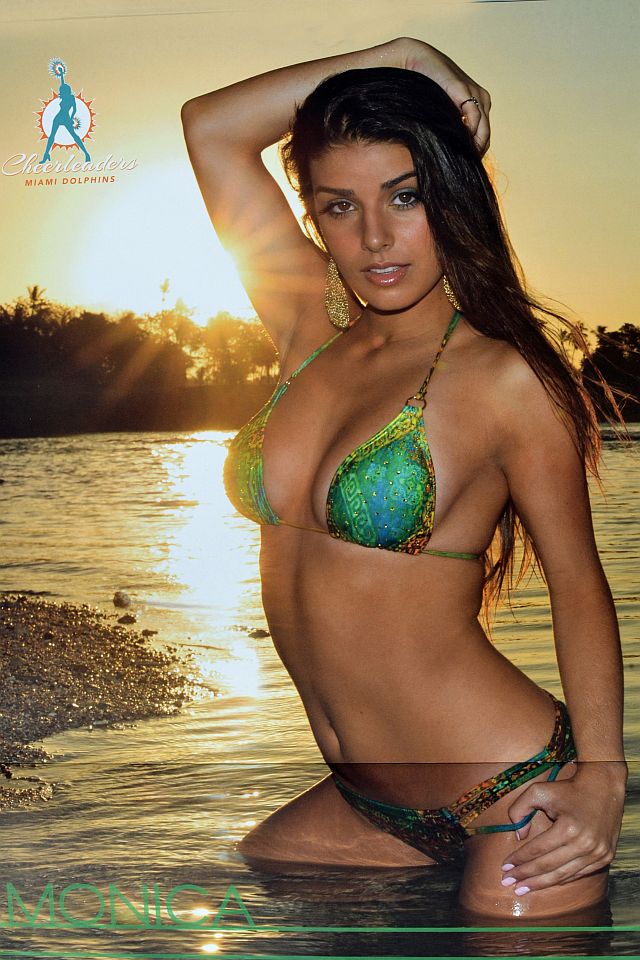 Photo: Courtesy of The Miami Dolphins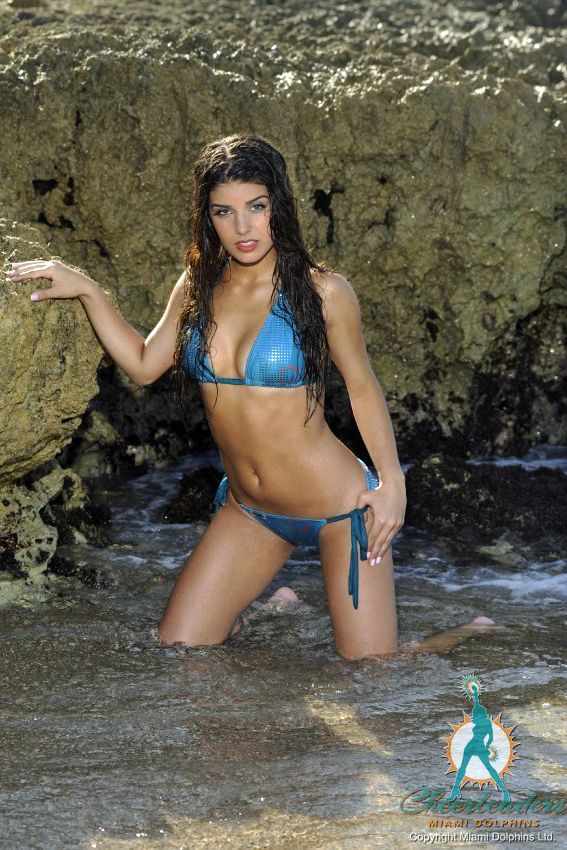 Photo: Courtesy of The Miami Dolphins