Last Saturday was the opening and semi-final rounds of the current year auditions to become "your" Miami Dolphin Cheerleader. Always a fun day in Dolphinland as hundreds of potential candidates invade Sun Life Stadium following their dream. Every year the MDC loses some very impressive talent to retirement etc, but I have to admit that the new candidates knocking on the doors are stunning. I did hear the word "wow" a few times during introductions.
The skillful candidates who made it through to Finals number 56, they will complete with 25 returning veterans for the approximate 44 member cheer squad. Sharpen your dancing shoes young ladies as the pyramid starts to narrow.
Finals are this Saturday, May 10 and are open to the public. If you're in South Florida come out and see the showcase that these talented and beautiful young ladies present. Fan voting is available online: (voting link).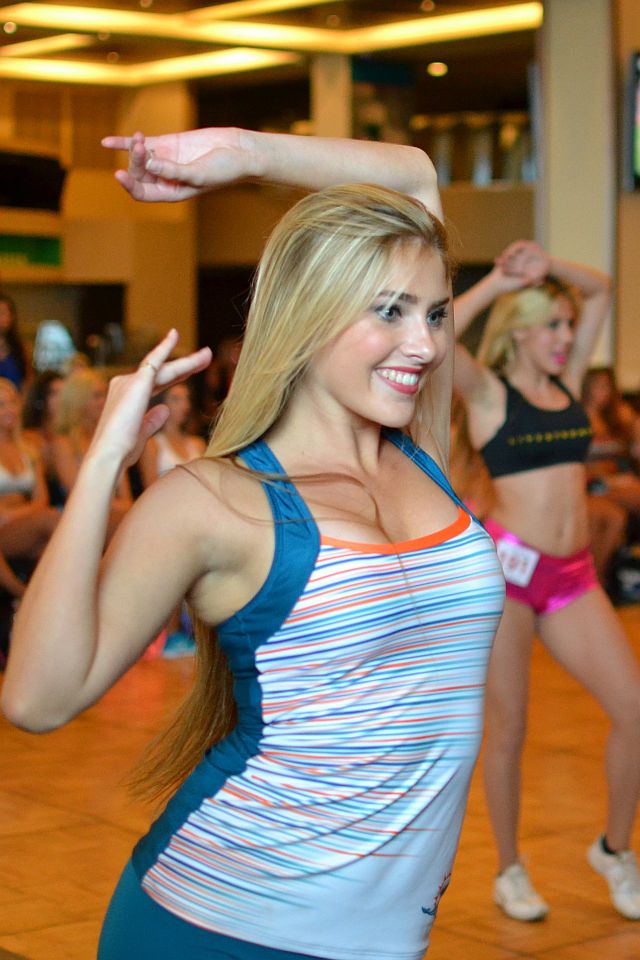 Lily demonstrating choreography for tryout candidates
Candidate Miwa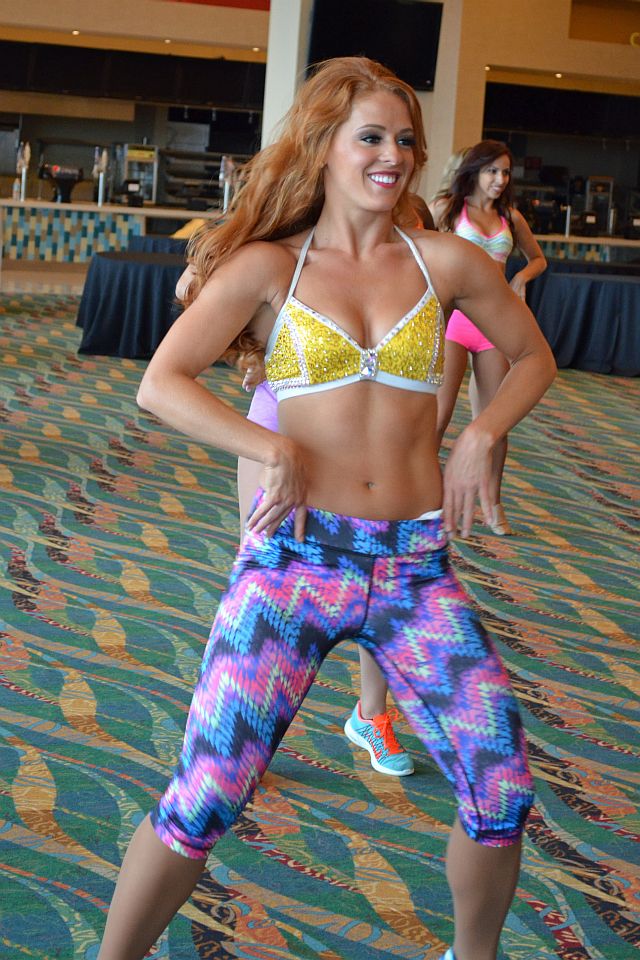 Candidate Kelsey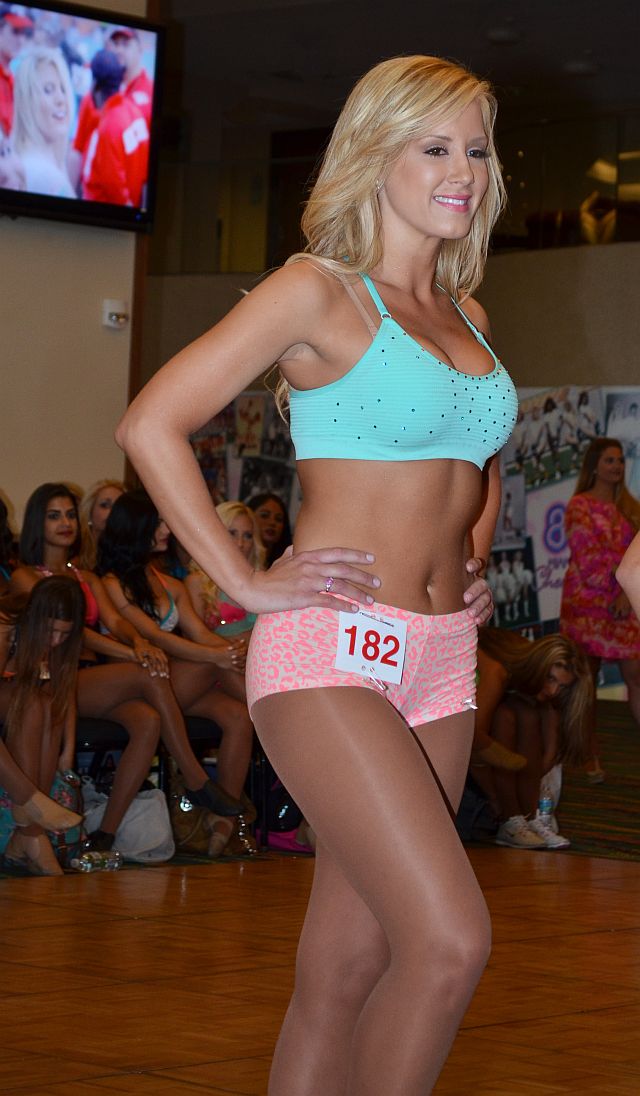 Candidate Amy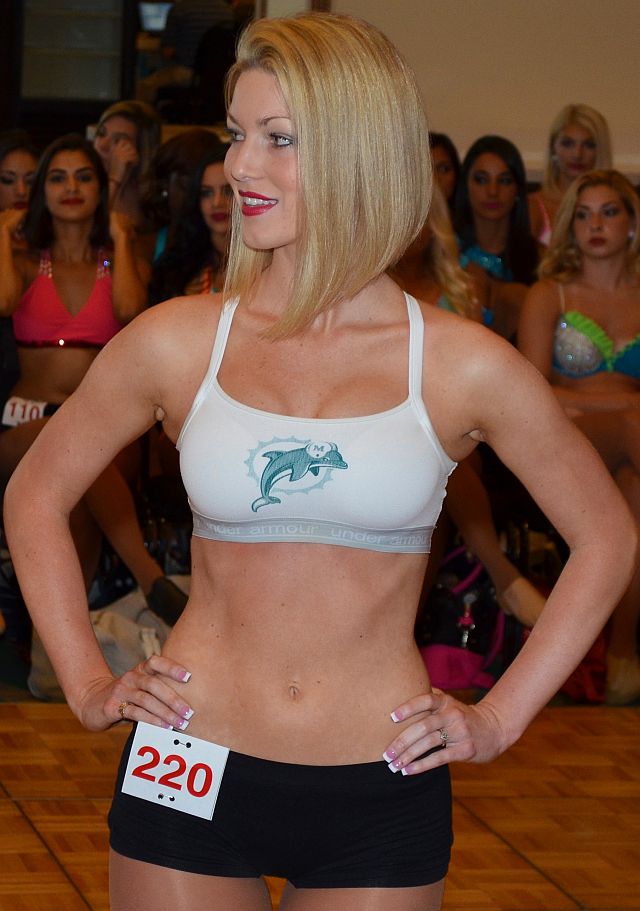 Candidate Kasey (last cheered on MDC in 2012)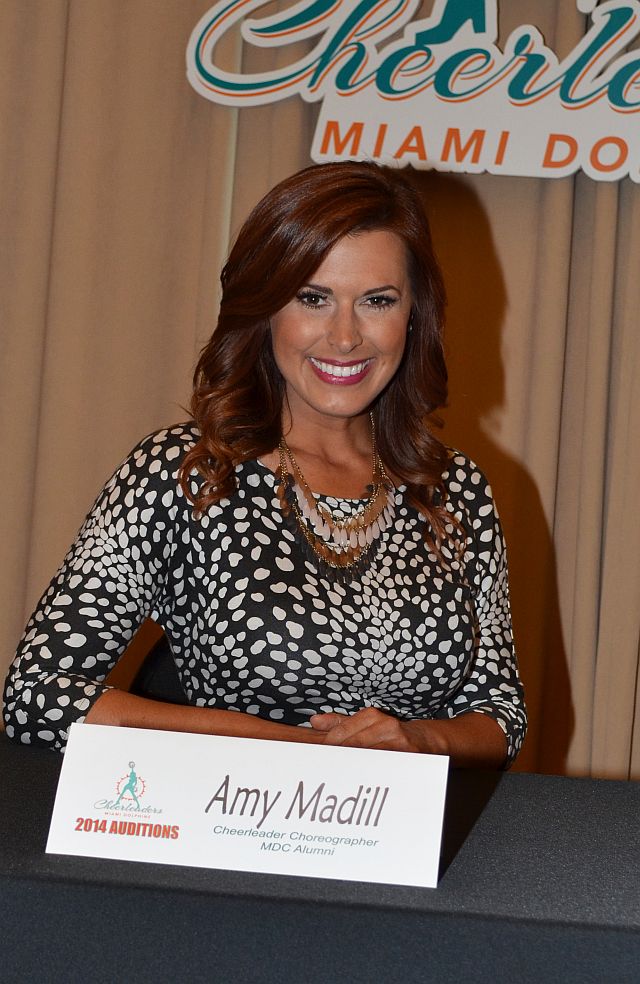 Fan favorite alum Amy Madill now doing the judging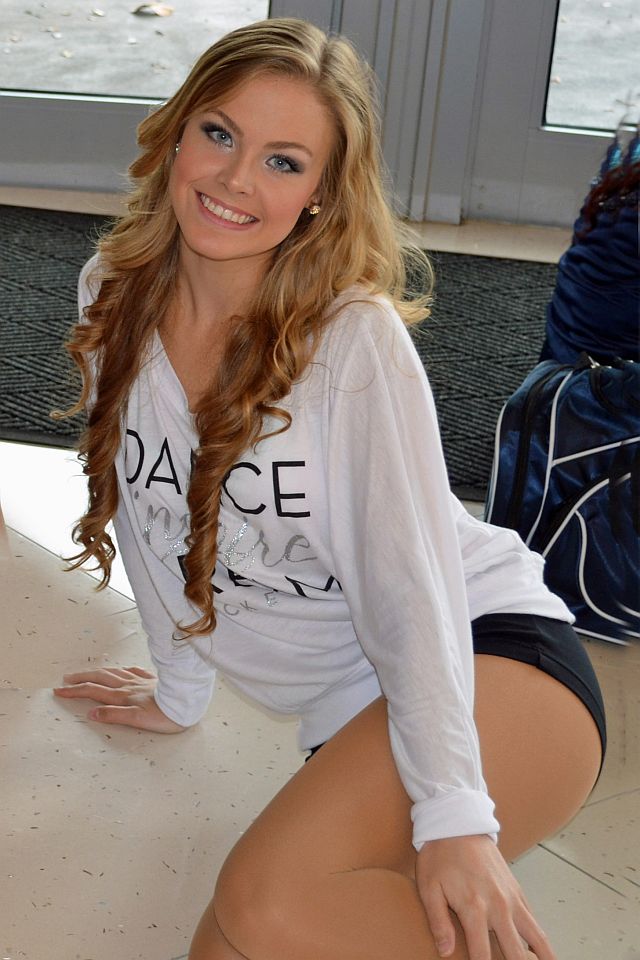 Candidate awaiting start of registration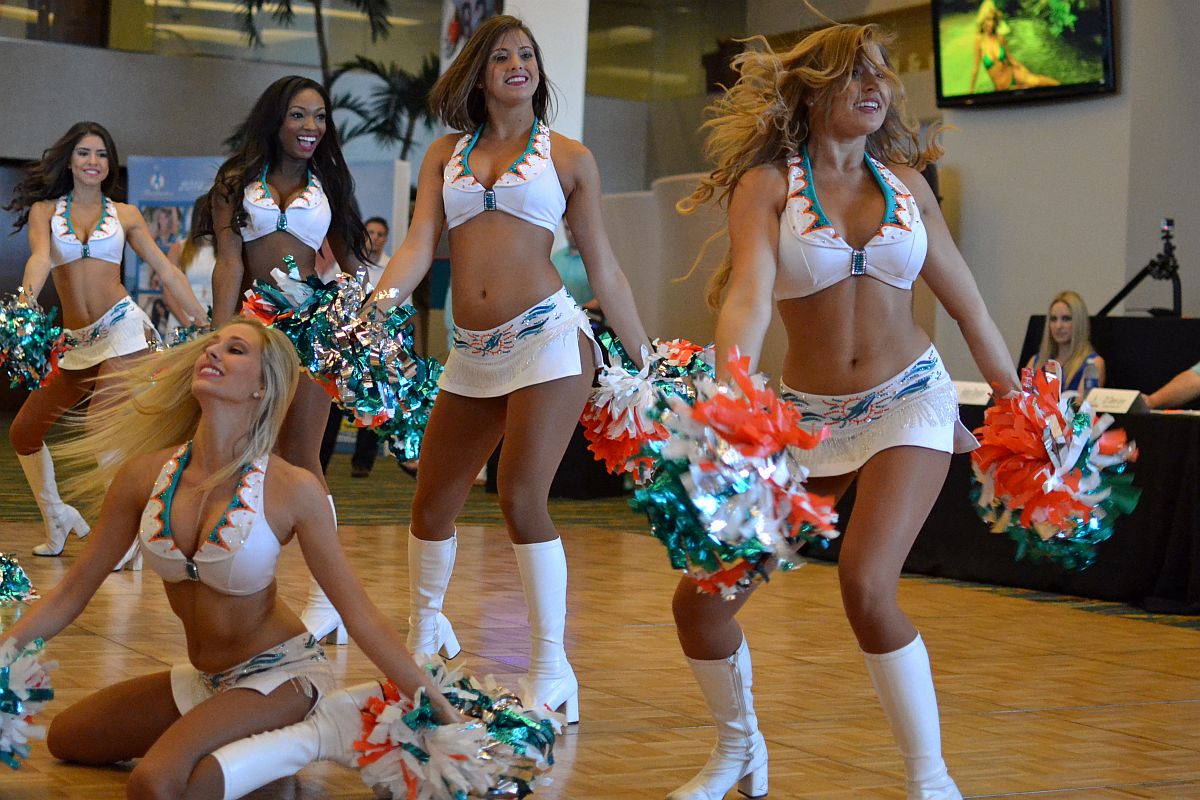 MDC Showtime demonstration
[Dolphins Cheerleaders Audition Gallery]