Ocean Drive Magazine selects it's 2015 Women of Influence. On the list is former Miami Dolphins Cheerleader Pamela Silva Conde: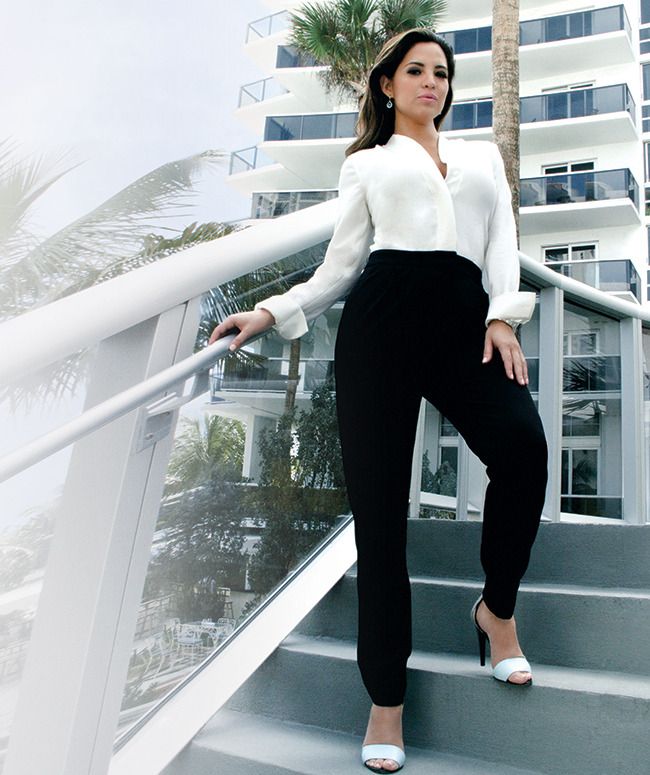 The coanchor for Univision's highly rated Primer Impacto news program, Pamela Silva Conde has won six Emmy Awards, was one of People en Español's "50 Most Beautiful People," and has cohosted The View. She's also a strong believer in using her platform to help shape her community.

Did being Miami-based give you a career advantage? I always wanted to do Spanish media because I wanted to serve my community. Miami's a pivotal point. You have to be where the action is.

What role do you see Miami having in the world today? Miami has had an evolution in terms of news impact. We just built the largest newsroom in the country with a joint venture we did with Fusion, and were able to bring Univision News and ABC network [together]. It may be five or 10 years, [but] Miami's definitely going to be a more competitive city than it ever was.

How do you pay it forward? With the [Pamela Silva Conde Scholarship], we have given six scholarships at Florida International University. I'm involved with the students because I want to maximize the impact that these scholarships have. That's the purpose of doing philanthropic work, to build new generations of people with the same mentality.

How else do you give back to the community? I'm part of the committee of St. Jude Miami and I'm on the national advisory board for St. Jude Children's Research Hospital. There's also Amigos for Kids, which focuses on neglected and abused children. Throughout the year, we give counseling and seminars for families. We want to empower parents.

How do you manage it all? The second you start thinking, I could do this, it actually becomes manageable. Your attitude influences everything.