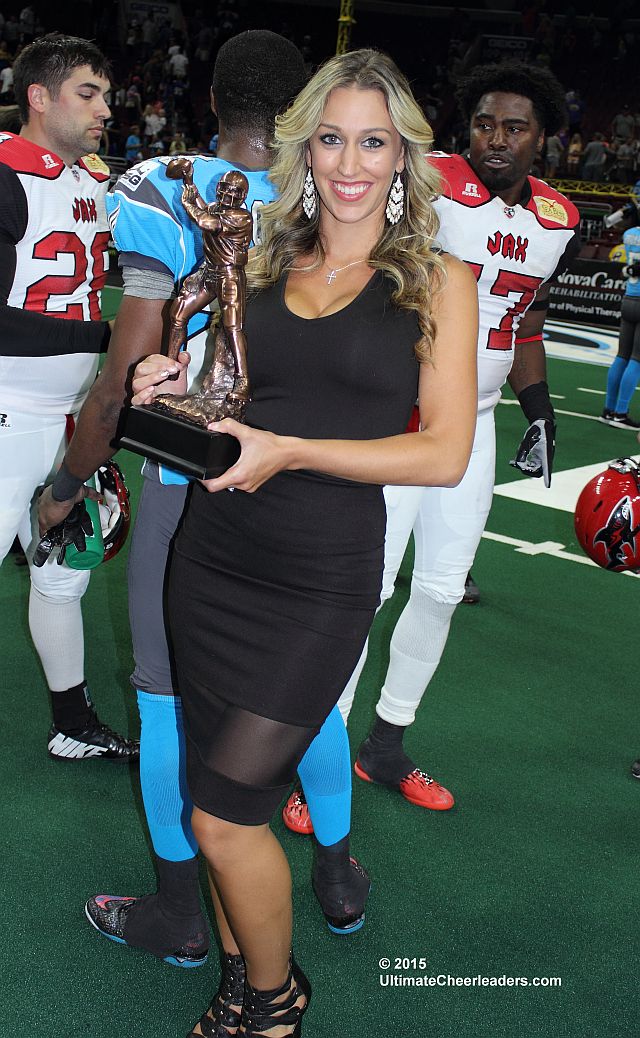 The AFL American Conference Championship was played in Philadelphia on Sunday. And in a real nail-biter the Sharks defeated the Soul 61-56 with the game in doubt until the final play.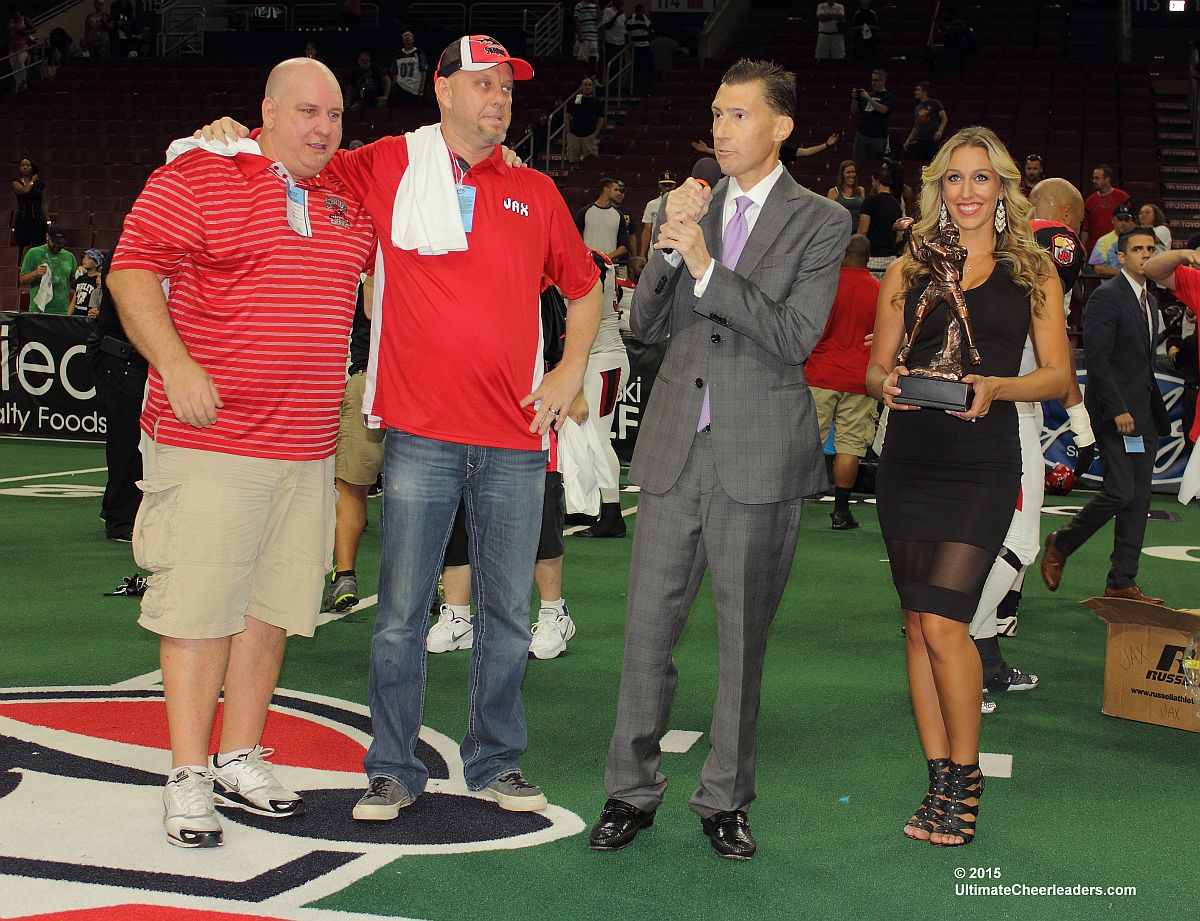 Mauria would have been much happier to present the trophy to the Soul, but alas it was not to be.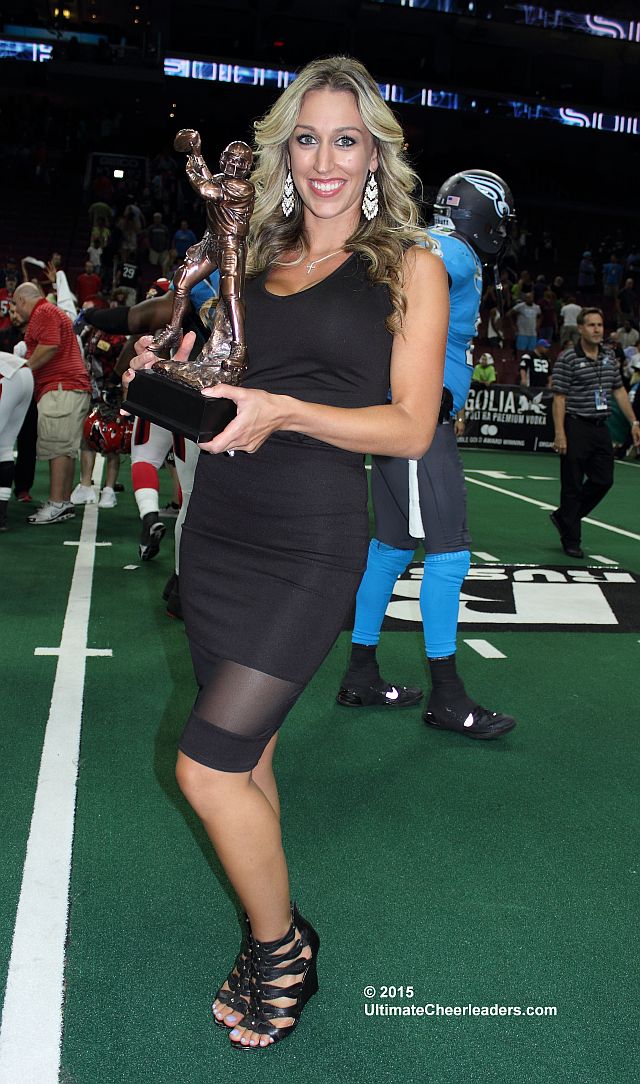 But she smiled like a professional as the trophy was given to the visiting Jacksonville Sharks.