Sarah Hecht
Portland Trailblazers
July 18, 2012
Last Saturday and Sunday eager dancers converged on the Trail Blazers' Tualatin practice facility to put their skills to work for a chance to earn one of 16 coveted spots as a 2012-13 BlazerDancer.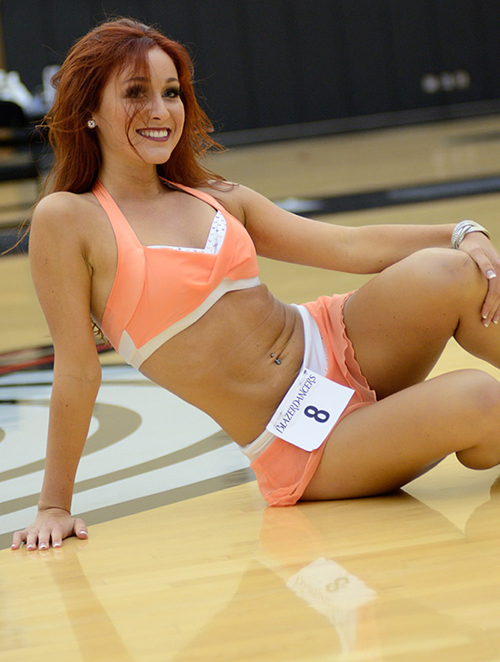 Day one saw the field of new hopefuls learn multiple routines and perform them for the judges of the day—the panel was composed of Trail Blazers broadcasters, local media members and former dancers. The group was narrowed through two rounds of cuts and the remaining dancers learned yet another routine to practice and perform the next day.
[Check out this video of all the day one action.]
The Sunday returners danced before another panel of judges for one more round of cuts. After the morning of auditions the finalists were announced and veterans, who are automatically included in the finals, joined the narrowed field to learn the routines for the finals.
Now, the talented finalists have a week to practice their finals routines and prepare solos before the final audition takes place this Saturday. With every spot up for grabs each year even the veteran dancers are hard at work.
You can watch the entire Finals via a live stream on Trailblazers.tv starting at 12pm this Saturday, July 21st.
[Enjoy a full photo gallery of the first weekend of auditions.]