Ok, I cannot be the only one who is SUPER excited about this. If ever a group deserved a second chance, it's this one. It is my hope that after five years apart, the ladies have gained the maturity and perspective they need to make it work this time around. For those who don't remember, two members of the original group were former NBA dancers: Shannon Bex (Trailblazers) and Dawn Richard (Hornets). Rounding out the group are Aubrey O'Day, and Aundrea Fimbress, who never danced for pro sports teams, but if you ask me, Aundrea bears a striking resemblance to New England Patriots Cheerleader Jodi Ricci.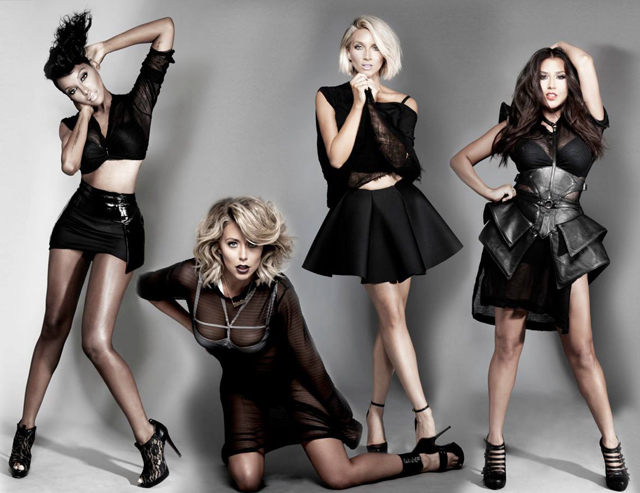 From left: Dawn, Aubrey, Shannon, and Aundrea

Congratulations ladies! Now get (back) to work.