Whether they're flying 30ft above the court, or pumping up the crowd, The Bowflex Stunt Team is an integral part of every Trail Blazers home game. The team is one the best in the business, and they've got the awards to prove it.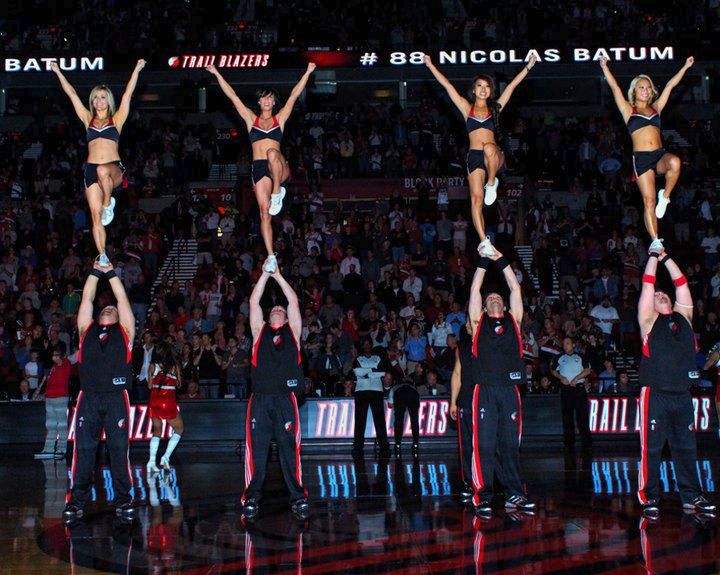 At the 2003 United Spirit Association Nationals, members of the Trail Blazers Bowflex Stunt Team swept the top three spots in the Open Team Partner Stunts category.
In addition, a squad comprised mostly of Blazers Bowflex Stunt Team members took National Championship honors at the 2003 USA National Cheer Championships in Las Vegas.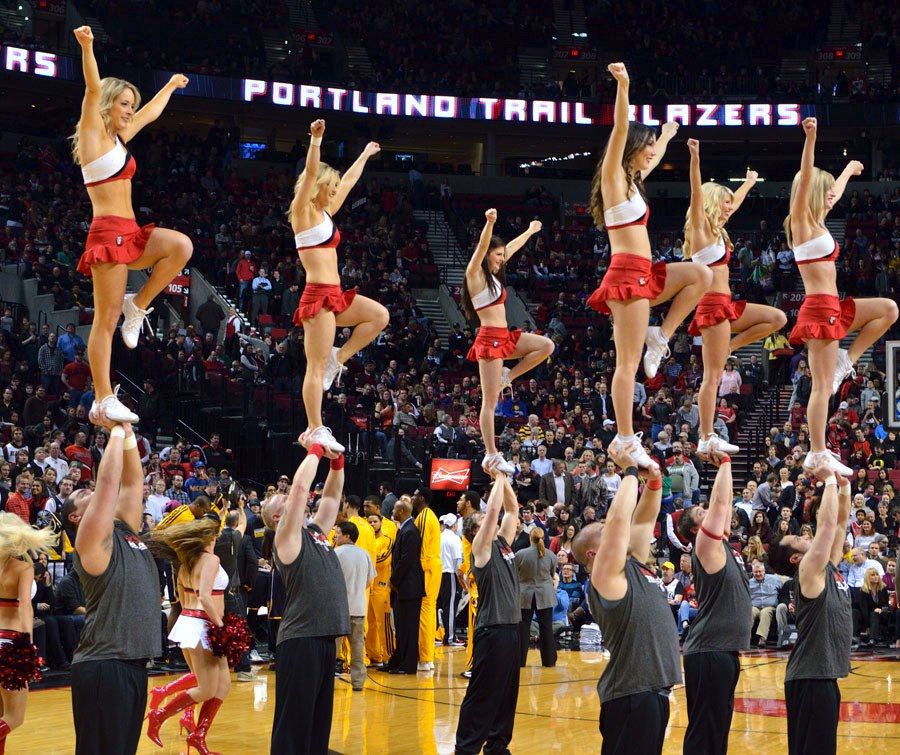 During the summer of 2004, the Stunt Team was invited to perform on live TV in Hong Kong for the opening ceremony of the Greece Olympics.