Last Sunday was very colorful inside Ray Jay Stadium in Tampa. The Buccaneer players were BLACK and BLUE before the first quarter ended. The halftime showcase performance was endzone to endzone PINK and it seemed like the only fans who stayed for the second half all had PURPLE jerseys on.
My only comments regarding the Buc's football play against the Ravens is "No Comment Sir".
The Buccaneer hierarchy, in concert with the TBBC, did a masterful job with the halftime presentation. Hundreds of invited guests on the field designed human pink ribbons for the breast cancer awareness salute. The USF cheer and dance teams also were in attendance performing stunts. Kudos out to Tara Battiato and her team for a great entertainment show.
Enjoy the photos: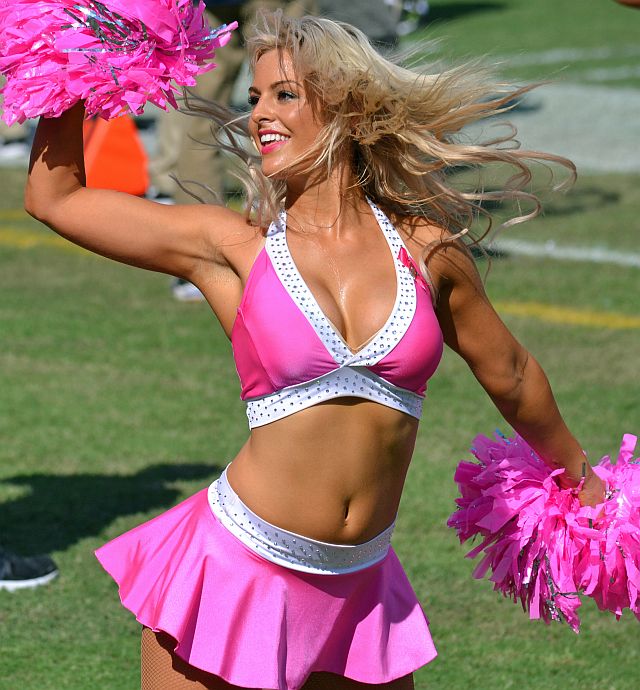 Tricia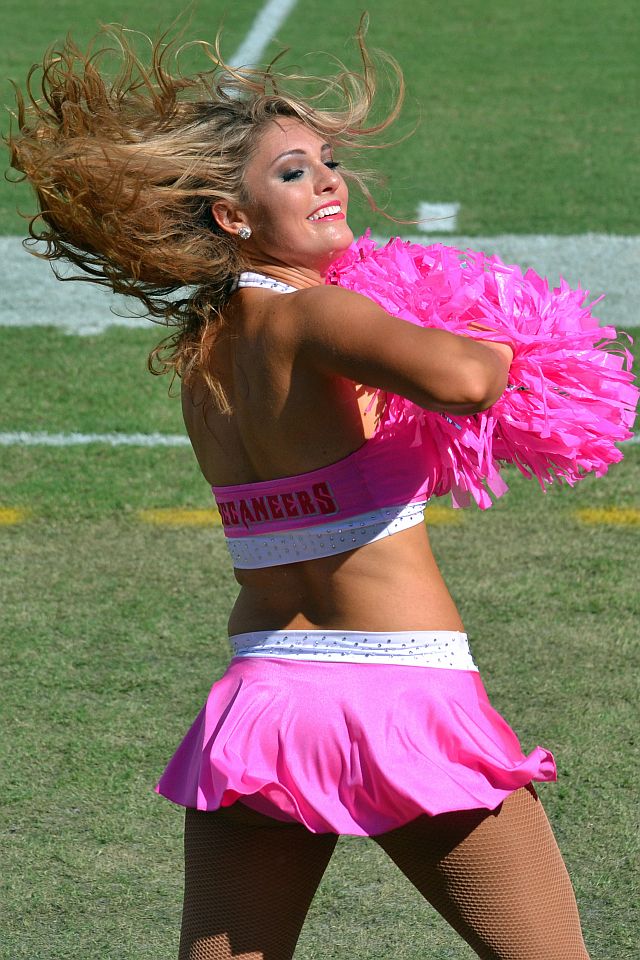 Amber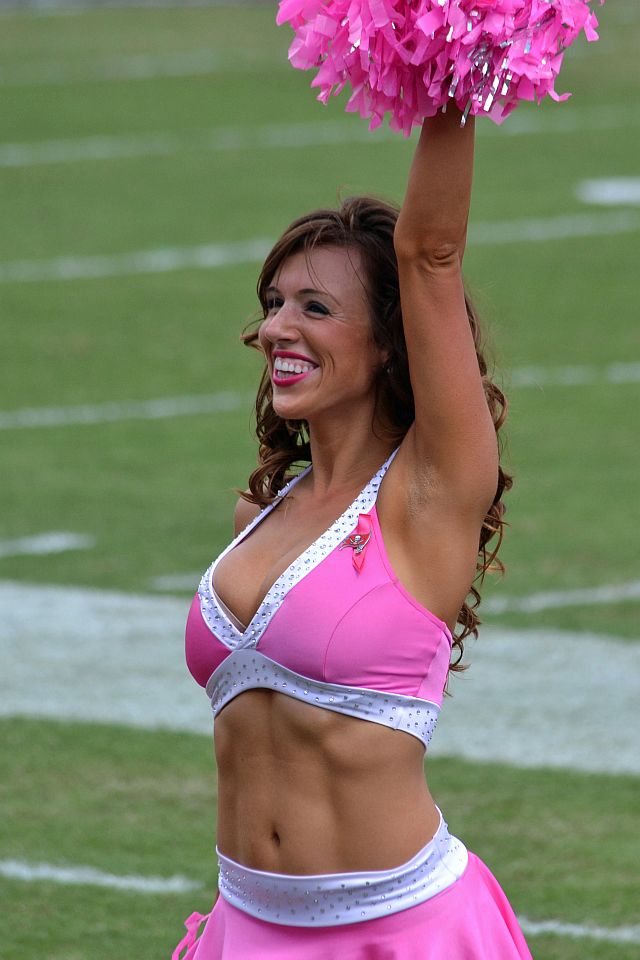 Cori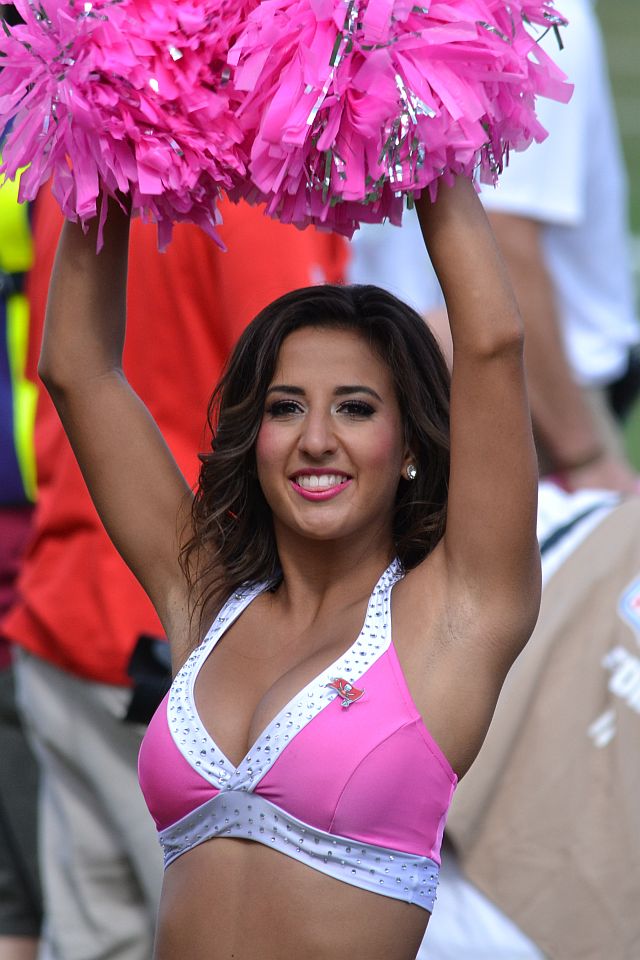 Tessa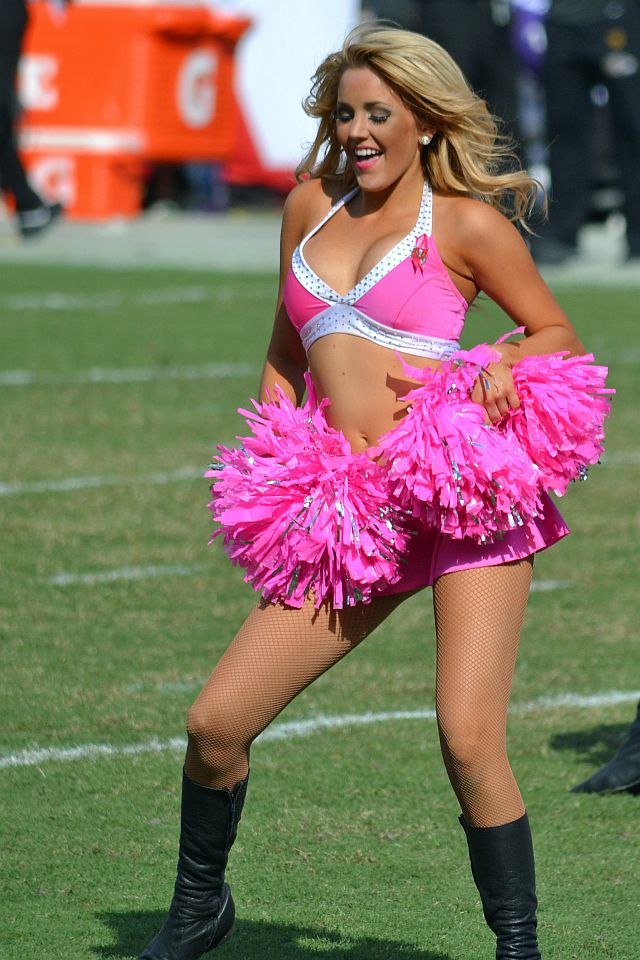 Megan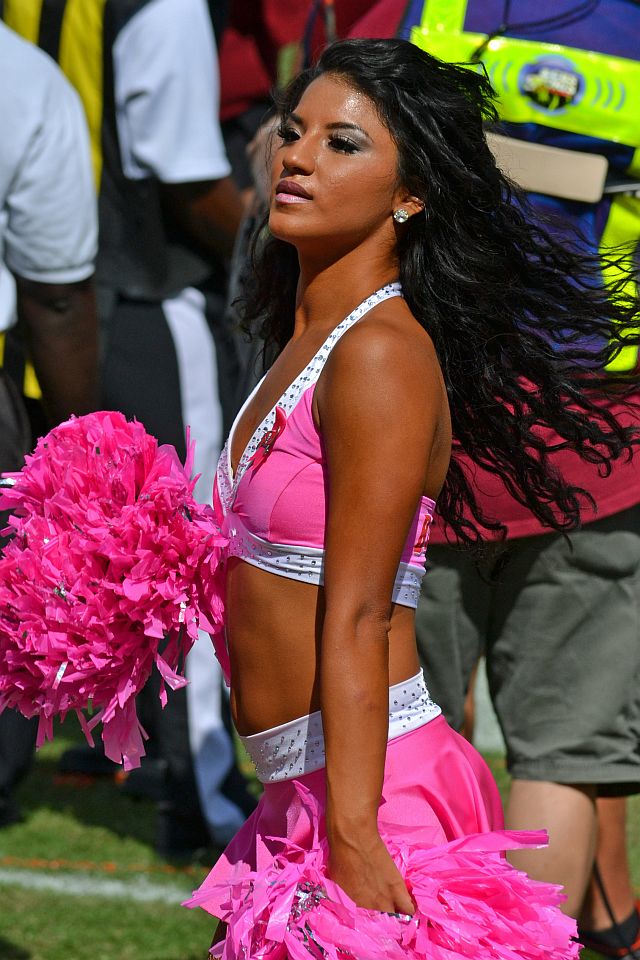 Kaila
Crystale