Editors note: reader Wendi sent us a link to an interesting Fansided article.
Buccaneers Cheerleaders Act as Security Against Titans
by Alicia de Artola
Tampa Bay Buccaneers cheerleaders weren't about to let the Tennessee Titans disrespect their midfield logo. So they formed a line across it.
If the Tennessee Titans thought they'd be able to gather at the Buccaneers midfield logo at Raymond James Stadium, they were sorely mistaken.
Tampa Bay's cheerleaders formed a line across the logo to stop any shenanigans from happening.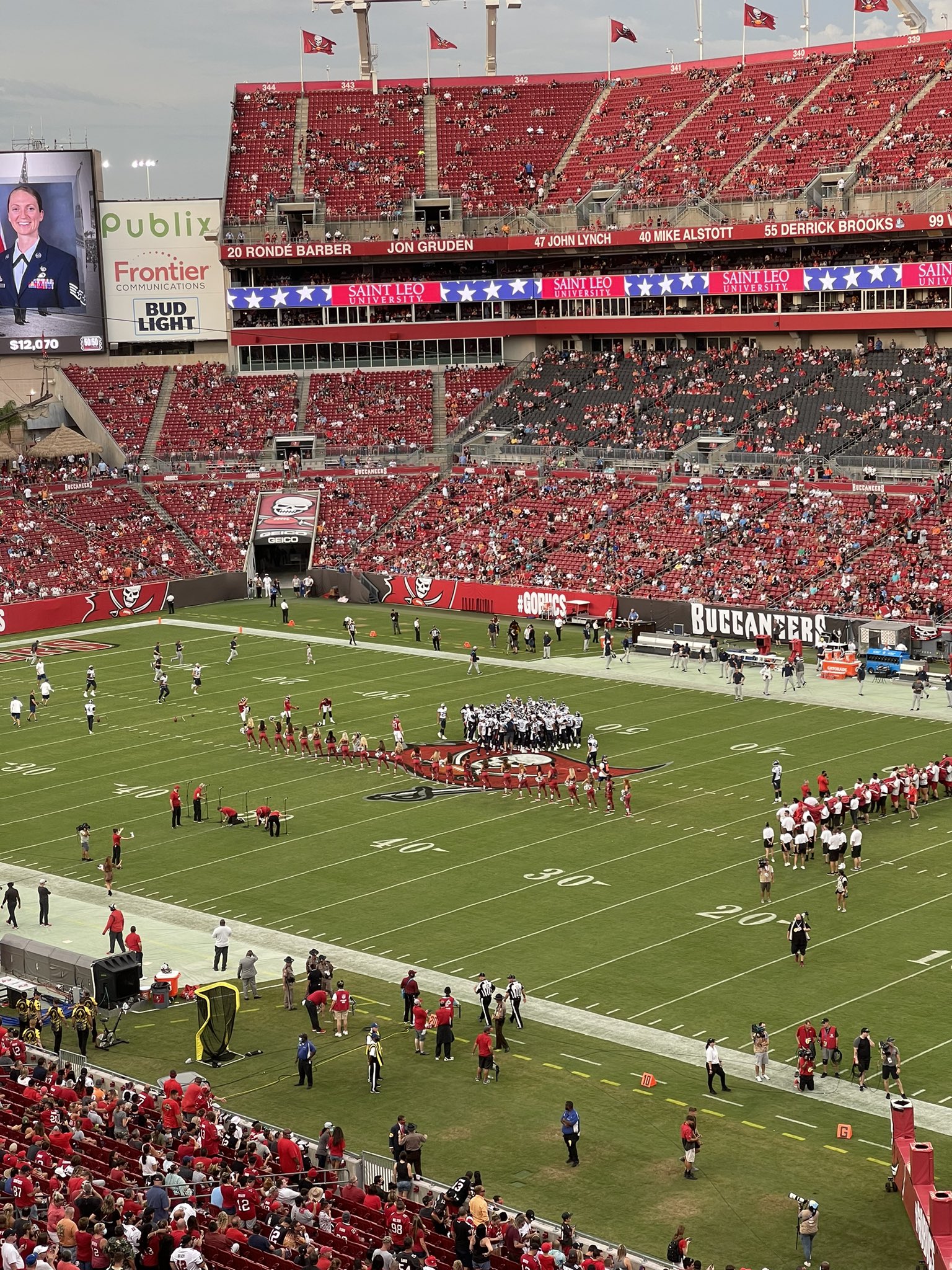 The Bucs cheerleading squad is keeping the #Titans from "disrespecting" the Bucs logo at midfield pic.twitter.com/Cw5m0yXgYp
— Buck Reising (@BuckReising) August 21, 2021
Midfield logos are often a target for opposing teams. The Titans specifically are known for gathering at midfield for a team meeting before games. Logos have been stomped.
To read the rest of the Fansided article, click here.