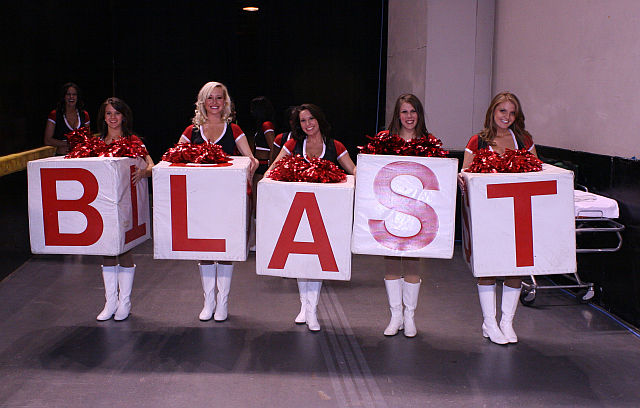 Auditions for the 2009-10 Baltimore Blast Cheerleaders are Saturday, July 11th. Registration starts at 12:00 noon. The audition fee is $20.00 unless you attend a prep class and then the fee is waived.
The prep classes are Monday July 6th from 7-9 and Wednesday July
8th from 7-9. Audition choreography will be taught. Prep classes are $10.00 each 2/$15.00 and the audition fee is waived.
It is all at Bally Total Fitness in Glen Burnie, MD. The address is:
6629 Ritchie Hwy # 201
Glen Burnie, MD 21061
Also, those selected for the 2009-2010 season may have the opportunity to travel to Bermuda so girls should have a valid US Passport in case they are selected.
More information and FAQ at BaltimoreBlast.com